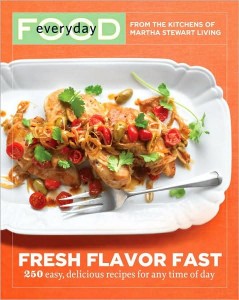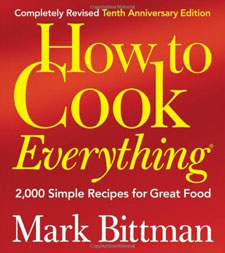 Thanks so much to everyone who participated in my giveaway, it was really fun to read everyone's comments and learn about some of your food preferences. I'll definitely be thinking about your answers when I'm looking for new recipes to share in the future!
Anyway, let's get to it, shall we? I wanted to make it as fair as possible, so I made a numbered list of each comment in the order they were posted and then I entered the number range in the random number generator and got it to pick 2 numbers.
The winner of the first cookbook, Everyday Food: Fresh Flavor Fast
is:

Barbara of Ricette Barbare!
The winner of the second cookbook, How to Cook Everything
is:

Sherry of Sherry Starts Cooking!
Congratulations to Barbara and Sherry! I will be in touch today so I can get those cookbooks out to you guys ASAP.
On a sappy note, I really want to thank all my readers. The last two years have been great and I hope to be blogging here for many more. I truly appreciate every single comment and email I've gotten. The food blog section of my feed reader is massive thanks to you guys! But I always love finding new blogs, so if you've never commented before or haven't included your blog URL, please say hi sometime. 🙂
Anyway, since this is a food blog, I thought I should have some food in this post, right? And since my feed subscriber number has doubled in the just the past year alone I figured a lot of you guys may have missed some of my earlier recipes. So in honor of my blog anniversary and also since it's almost the 4th of July and American readers may be looking for some good things to make over the weekend, I present you with Back to the Cutting Board's Greatest Hits. These are my personal favorites as well as some of the most popular recipes on here. Enjoy!
Black and White Chocolate Cheesecake Supreme

Pink Grapefruit and Strawberry Granita

Asiago-Crusted Pork Chops with Sweet Pea and Pepper Toss

Orange Cinnamon-Raisin Swirl Coffee Cake (AKA The GIANT Cinnamon Roll)

Lasagna Rolls with Roasted Red Pepper Sauce

No Bake, Chewy Granola Bars (just like Quaker!)