October 31, 2008
As I mentioned in my last post, I have major sweet tooth. So donuts are one of my very favorite things. But since they are also one of the very worst things for you to eat, I try to stay away from them. It helps that my boyfriend HATES donuts (unless they are fresh from the oven Krispy Kreme donuts), so I never have a good enough excuse to buy them. Because of that, I probably only eat donuts a few times a year, but that doesn't mean I don't have cravings for them, well, all the time.
So a couple of weeks ago, when I stumbled upon this recipe for dead simple donuts I just could not pass it up. I had to see if they were any good! I bought a can of pizza dough the next time I went to grocery store and tried it out the next day. I have never fried anything before, so I was scared to death I was going to burn the house down, but frying is surprisingly easy. And the donuts turned out to be pretty good, …
More Recipes
July 9, 2008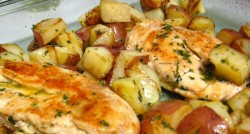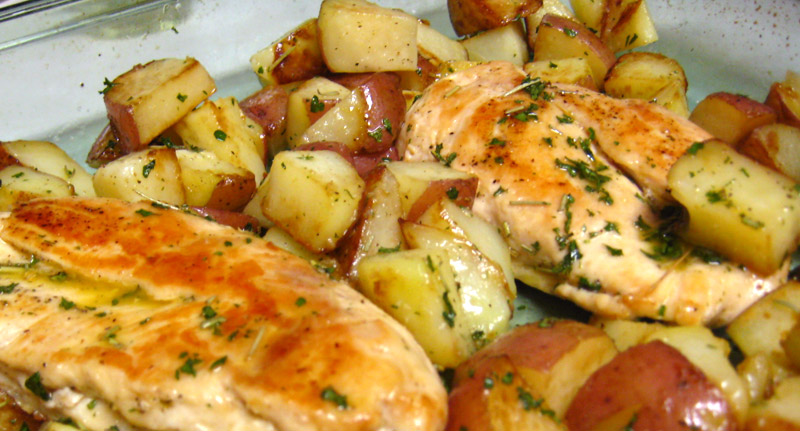 So this is one of those titular "30 Minutes Meals", which is definitely what attracted me to this recipe. Well, that and the potatoes. I love red potatoes! The problem is that it took wayyyy longer than 30 minutes, but I fully attribute that to the fact that I've never made it before and that I'm just a slow cook. I have no doubt an experienced cook would totally knock this out of the park in 30 minutes, but it you're like me, it's probably going to take you longer.
I made quite a few mistakes with this one (though it still turned out well), so after the recipe I will include notes that go a bit more into my process and what I learned, so that you won't make the same mistakes as well. As usual I made some substitutions which I'll note also, but I'm listing the …
September 17, 2013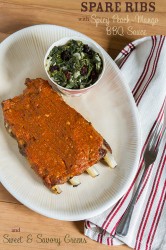 One interesting aspect of Whole30 has been adding a lot more protein to my diet. In the past, I didn't eat much meat during the day, for the most part defaulting to smoothies, toast, cereal/oatmeal and sandwiches (usually PB&J) and for dinner I'd usually make some kind of chicken or fish (occasionally pork or beef) that was served alongside pasta, rice or potatoes. So when I started Whole30 and I couldn't eat any gluten, grains or starchy vegetables I basically had to start over. I never had a problem planning dinners but breakfast and lunch was hard to figure out.
It quickly became apparent that when I ate meat and/or eggs during the day, I had a lot more energy and felt much better. Despite that, it's been …
February 29, 2012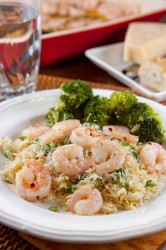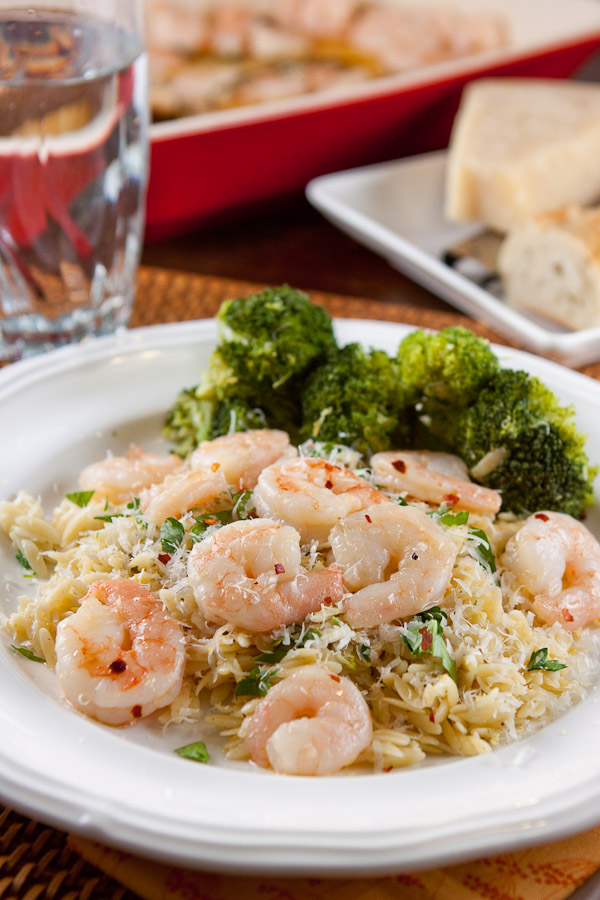 I enjoy cooking but since I only taught myself to cook through sheer force of will, a bookshelf full of cookbooks and lots of food blogs some of my technical cooking skills are pretty lacking. Baking comes to me pretty naturally but I still struggle a lot with cooking. I think it's because baking is mostly linear: you mix all the dry ingredients, then you mix all the wet ingredients, then you mix them all together, etc. Cooking seems to have a lot more multitasking: cook this in a pot and while you're doing that saute this other stuff in the skillet and while you're doing that chop this stuff up and on and on. I cannot tell you how much that stresses me out! That's why I'm a much more adventurous baker than cook. My favorite dinner recipes are the ones that are as simple as possible. …
November 18, 2008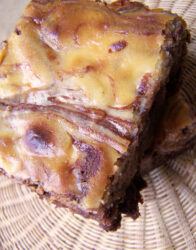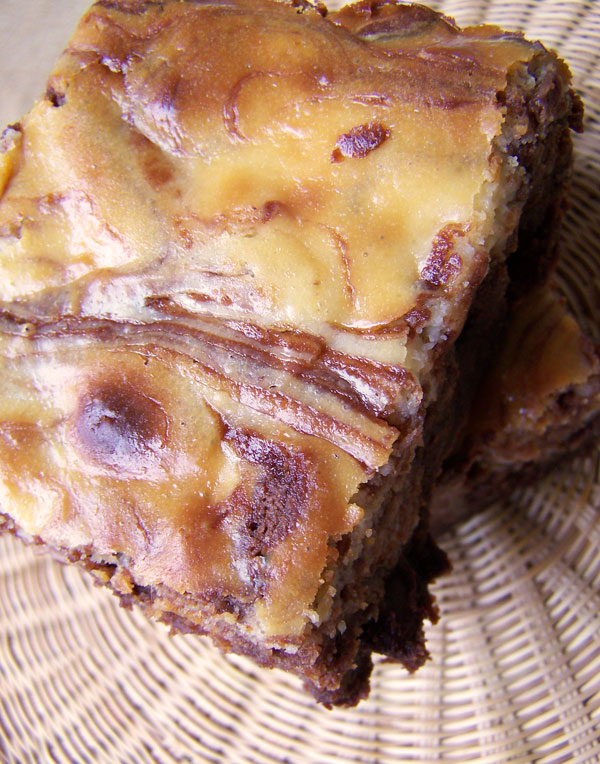 I was really craving some chocolate last Friday night. My usual standby is brownies, because they are simple to whip up, but plain old brownies sounded so boring. I went and searched for brownies at one of my favorite recipe sites and as soon as I saw the name of these brownies I was already drooling.
They did not disappoint at all. Simple to make and they turned out so rich and fudgy. I've made a ton of brownie recipes and this is definitely one of the best. The recipe has chocolate chips in it, but I don't think they were even necessary. They made the brownies almost too rich, so I don't think I'll be adding them next time.
My boyfriend is usually not a fan of brownies (which I can't even fathom), but he loves cheesecake, so he liked these. He's …
June 20, 2011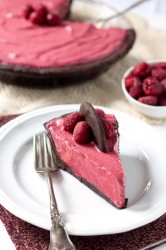 Sometimes I worry that people think I'm way better at this while cooking/baking thing than I actually am. But if anyone is to blame for this perception, it's obviously me because I'm always telling you how easy this or that recipe is to make and blah blah blah…look how great it turned out, too! Here's what you should be taking away from any recipe I post on this site: If I can make this thing, then you most definitely can as well. Because the truth is I'm still learning and I make mistakes ALL the time. But the awesome thing about learning to cook is that the more you do it, the more you learn little tricks and shortcuts so that you can fix your mistakes and learn to steer clear of them next time. But even then, things don't always go your way. It always sucks …
February 15, 2010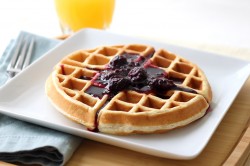 I got up yesterday wanting to make a special breakfast for Brandon on Valentine's Day, but I didn't have to look to hard find something I wanted to make: my new favorite waffle recipe practically called out to me from the page in my cookbook and I couldn't resist. In the past waffles were reserved only for special days because despite how yummy they are, they aren't the most healthy breakfast in the world. Since Brandon and I are both dieting, waffles would normally be out the question. But now that I've found this recipe I can make waffles every weekend and we don't have to feel guilty about eating them!
These waffles are half all-purpose flour and half whole wheat flour, wheat germ and ground flaxseed (which is especially heart healthy). But despite sounding very…well…wheat-y, they don't taste like it all. They taste like normal …
October 27, 2010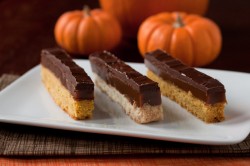 Well, I tried. I told myself I was going to stay away from desserts for a while. But….TWIX BARS. I really tried, but come on. TWIX BARS!!! Plus, with Halloween coming up I actually had a good excuse to make them. It's not me, it's Halloween. Halloween made me do it. Really, it couldn't be helped. (In my head this is a perfectly logical argument.)
Whatever the excuse, I am so glad I made these because they are fantastic. Brandon, cynical person that he is, would like you to know that they are not exactly like a Twix because the ratio of cookie to caramel to chocolate is off, but BLAH BLAH BLAH (I am sticking out my tongue right now). No they aren't exactly the same, but they have the same essence. That's all I ask for in a homemade …