July 21, 2008
The idea of making a whole chicken for dinner used to scare me. But then I realized that I make a giant turkey every year on Thanksgiving and that's never been a problem so why am I scared of a little chicken? In fact whole chicken is one of the simplest dinners to make. The thing I especially love about this recipe that it uses chicken broth instead of butter or oil, so you still get a perfectly tender and juicy chicken without all the fat.
And I've never been a big fan of gravy, but I think it compliments the chicken perfectly. It's also great on top of rice or vegetables or stuffing or whatever else you are serving with your chicken. I found myself pouring gravy over my entire plate because I liked it so much.
More Recipes
January 25, 2012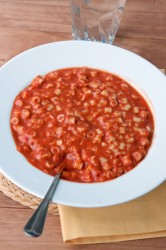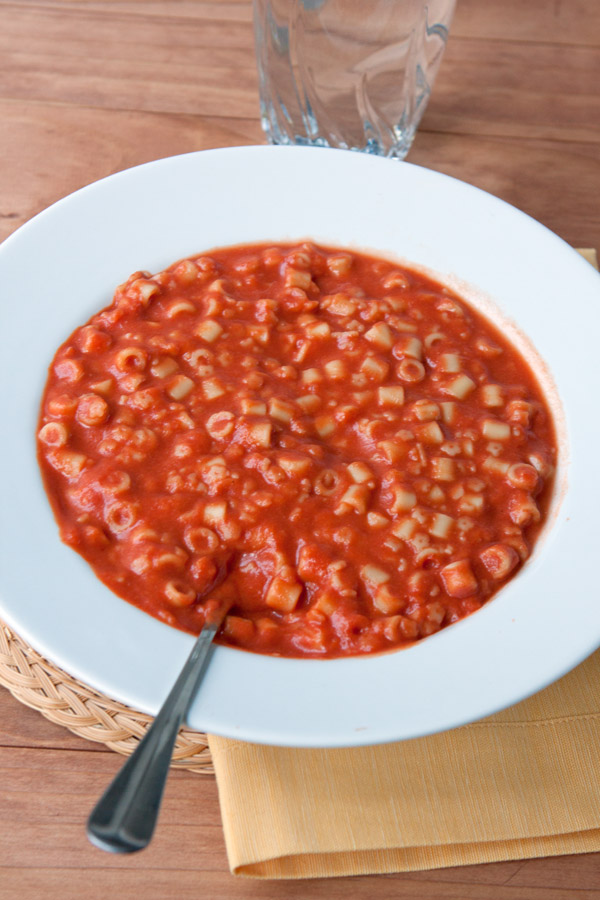 Ok, it's confession time. While my eating habits have improved a lot over the past couple of years, I still have a lot of weaknesses for the unhealthy processed food I used to eat all the time. Things like corn dogs and snack cakes and store bought cookies. But the good thing about learning to cook is that you can learn to make all the "bad" stuff you love. Yes, it may still be unhealthy, but at least you know every single ingredient that went into it and you aren't consuming any weird chemicals or preservatives. I've learned to make Oatmeal Cream Pies and Oreos and chewy Granola Bars and while I can't say I totally gave up the processed versions of those things, more often than not when I really want them I'll make them at home.
Spaghetti-Os …
June 17, 2009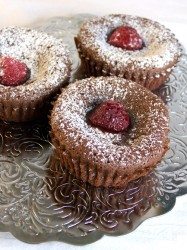 I love chocolate cake. It's one of my biggest cravings, one that pops up over and over again (almost always late at night). But in the last few years, I've noticed something disturbing (to me, at least): I don't seem to be able to eat it anymore. Take last month, for instance:
Brandon was out with some friends so I was home alone. For some reason when I'm home alone I always want to bake so I decided I would finally indulge my chocolate cake craving and make a cake. After looking though my delicious account, I decided to try Smitten Kitchen's Peanut Butter and Chocolate cake. So I went to all the trouble of making the cake layers and the two different kinds of icing and after a couple hours finally sat down with a delicious looking piece of it to eat. …
June 30, 2008
I'm always looking for new recipes for easy and fast dinners to make. But a lot of times fast and easy = boring and no flavor. The other thing I'm always looking for is good pork recipes. I have chicken dishes out the wazoo, but barely any good pork ones. The other night I was pleasantly surprised to find a recipe, which I had torn out of a Real Simple magazine ages ago, that was successful on all counts.
I paired this recipe with my absolute favorite side dish: mashed potatoes. I used to think "real" mashed potatoes were too much work and would make the kind from a box instead, but then I found this recipe and realized how simple they are to make. I probably make mashed potatoes at least once a week these days.
February 29, 2012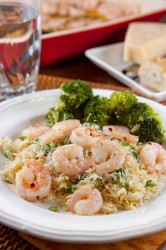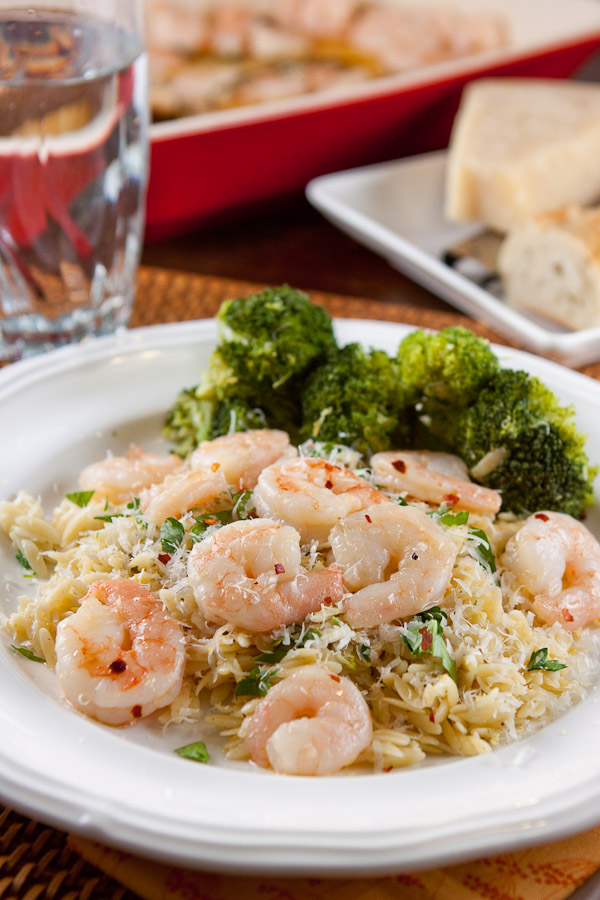 I enjoy cooking but since I only taught myself to cook through sheer force of will, a bookshelf full of cookbooks and lots of food blogs some of my technical cooking skills are pretty lacking. Baking comes to me pretty naturally but I still struggle a lot with cooking. I think it's because baking is mostly linear: you mix all the dry ingredients, then you mix all the wet ingredients, then you mix them all together, etc. Cooking seems to have a lot more multitasking: cook this in a pot and while you're doing that saute this other stuff in the skillet and while you're doing that chop this stuff up and on and on. I cannot tell you how much that stresses me out! That's why I'm a much more adventurous baker than cook. My favorite dinner recipes are the ones that are as simple as possible. …
October 27, 2008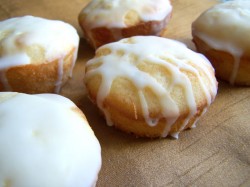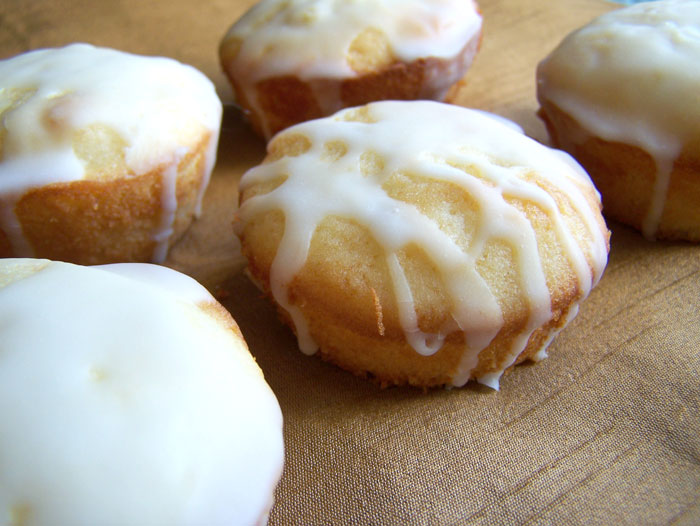 I have a raging sweet tooth and it usually reveals itself late at night. Usually I can be good and satisfy it with one of those 100 calorie packs of cookies, but sometimes only a real dessert will satisfy me. Because of that I always look for quick and simple dessert recipes to have in my arsenal that I can whip up in about an hour or two. Friday night was one such night, but I was not in the mood for any of usual chocolate recipes. I wanted something completely different. So I looked through my newest cookbook and found this recipe for glazed lemon cupcakes. They did not disappoint. Very sweet and moist and definitely a nice change of pace if your not in the mood for chocolate. Even the glaze part, which I'm usually very wary of (I've had some BAD experiences …
June 28, 2008
I consider myself a fairly good baker. I've always had a sweet tooth, cakes, cookie, brownies, etc. I've been making those since I was a kid. Pies are different though. Pies always seemed too hard, so I haven't made many pies before. Maybe once a year during the holidays I'll try to make one, always with varying results. But when I saw this pie the other day, I knew I had to make that.
I thought this was kind of hard to make if only because it had so many steps with varying wait times before and after each part. But that's probably just because all the pies I've made in the past have been the mix it together, pour in crust variety. Next time, I'd probably just do a premade pie crust to make things a bit easier and faster. …
January 6, 2010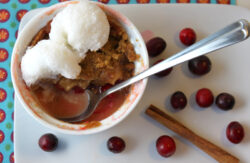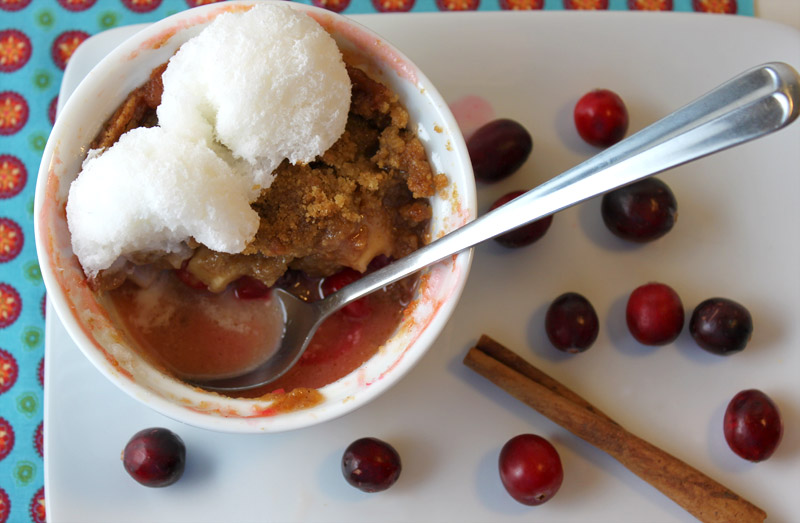 Well, it's January and you know what that means. It's time for my annual "I'm going to completely change my lifestyle this year…I swear…for real this time." Sigh. Honestly, I wasn't really going to bother until Lori at RecipeGirl.com started her "Ten in 10" Challenge. What I like about it is that it's not about weightloss, it's just about trying to become more healthy in whatever way you define that.
I like food. I like to eat food. I even like to take pictures of the food I eat because I just like it that much. So going on a diet doesn't appeal to me. Maybe it's something I can do for a few weeks but eventually I get, you know, hungry. So my goal for the next 10 weeks is not another diet, but …