June 20, 2011
Sometimes I worry that people think I'm way better at this while cooking/baking thing than I actually am. But if anyone is to blame for this perception, it's obviously me because I'm always telling you how easy this or that recipe is to make and blah blah blah…look how great it turned out, too! Here's what you should be taking away from any recipe I post on this site: If I can make this thing, then you most definitely can as well. Because the truth is I'm still learning and I make mistakes ALL the time. But the awesome thing about learning to cook is that the more you do it, the more you learn little tricks and shortcuts so that you can fix your mistakes and learn to steer clear of them next time. But even then, things don't always go your way. It always sucks to waste ingredients, but you just have to stop, take a breath and start all over again.
More Recipes
August 26, 2009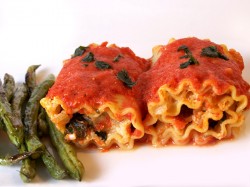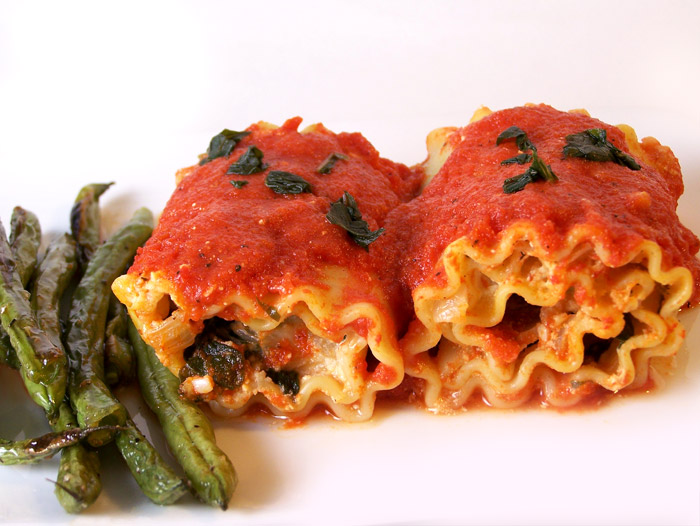 This is a fun one! I recently got a new Cooking Light Cookbook so I've been trying out lots of different stuff in it. I was looking for something meatless because I decided we should have at least one day a week without meat, as it would be good for our diet as well as our bank account. This just looked like a fun and interesting way to lighten up lasagna and it didn't disappoint one bit. There was so much good stuff going on, that I didn't care one bit that there was no meat in it.
The dish is fairly easy to make and doesn't take too long to prepare. You prepare the three different components separately (the noodles, the cheese filling and the sauce) and then you combine them. …
October 17, 2012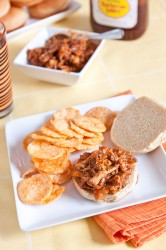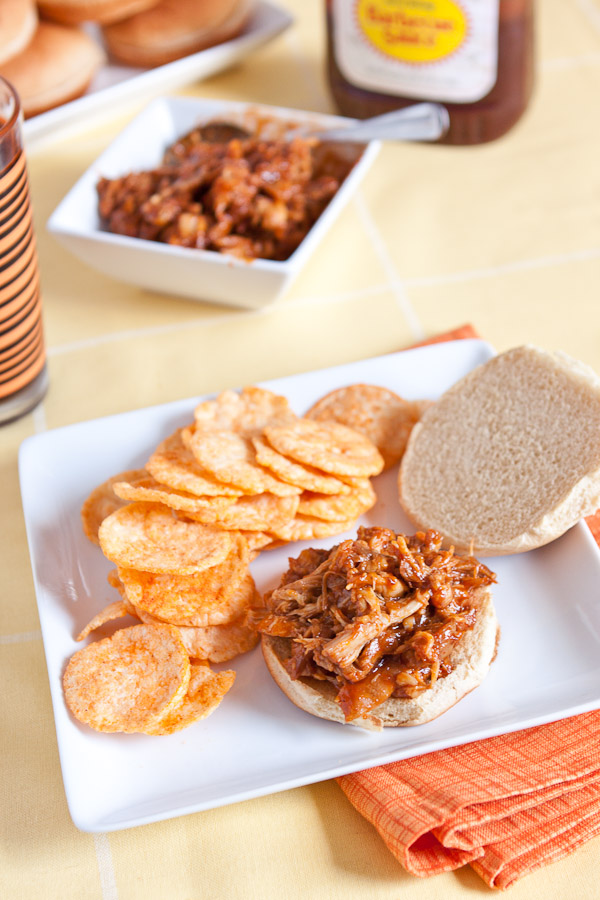 I'm so happy that the weather is cooler because now I can finally make my favorite comfort foods again. The list includes:
Unfortunately, all of those recipes either heat up the kitchen too much or they're just too hot to eat on a muggy summer day so I haven't made them in what feels like forever. When I was excitedly making up a new weekly meal plan full of these recipes I realized I hadn't yet shared one of my very favorite comfort foods: Barbecue Chicken!
Back when I lived in Florida, Brandon and I had a favorite barbecue restaurant nearby that we ate at regularly but when we moved to Charlottesville the nearest good barbecue was a 45 minute drive away. That's when I started making this recipe …
March 21, 2012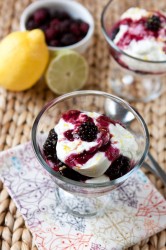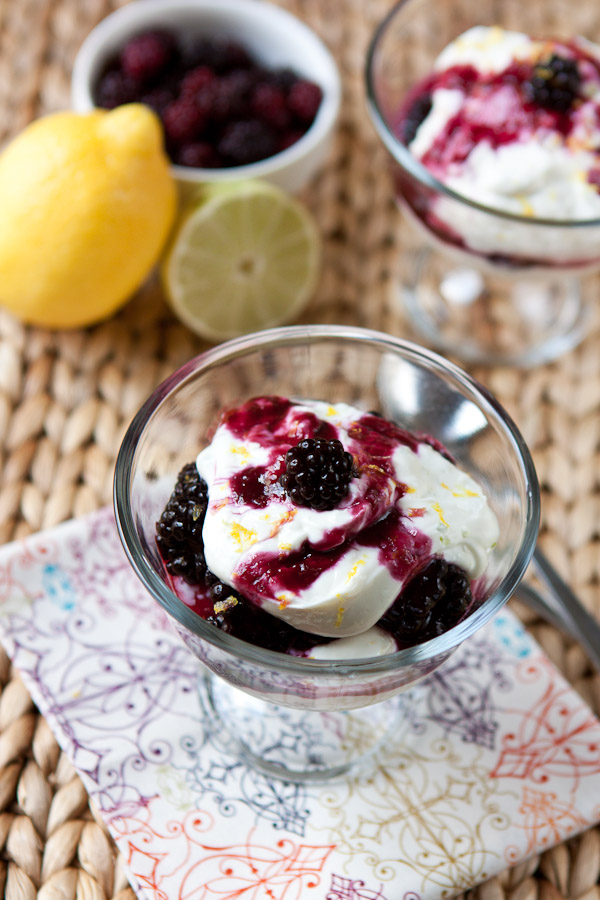 Spring is officially here! And in the spirit of spring cleaning I've started going through my packed freezer to finally use up the last of the fruit that I froze last year. I got a ton of blueberries and blackberries from my CSA and have been using them in muffins all winter but after last week's Pop Tart adventure I didn't really want muffins or anything too carb-y. I've been craving a lemon dessert lately and lemons always pair well with berries so this was the perfect opportunity to finally make something.
Even though lemons are technically a summer fruit, there's really nothing else that evokes Spring to me as much as a lemon. It's just so fresh and bright, like the colorful blooms that are popping up all around my neighborhood these days. It's the perfect thing to help transition between the stark coldness of winter and …
November 19, 2009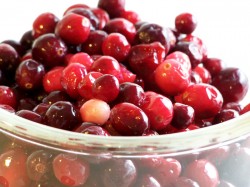 This whole blogging every day thing is hard. I don't know how some of you do it. It's hard for me to blog even once a week sometimes (though I've been trying to remedy that). Anyway, a work emergency left me unable to post yesterday and I still have lots to do today, so a slight change of plans: I'll post all the rest of the side dishes today and the turkey tomorrow. Then next week I'll post my favorite part of Thanksgiving (or any meal, really): Dessert!
So I already posted all my sweet potato side dishes but you can't just eat sweet potatoes (well, I actually think I could, but I'm weird). All of today's recipes (as well as the turkey) are courtesy of my mother. I found them all in her battered, food covered, recipe scrapbook where she dutifully taped in handwritten recipe cards or …
June 15, 2011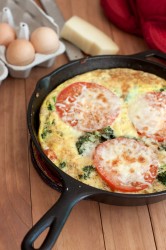 Eating more fresh produce has been a goal of mine since I started this blog. Before that, the few times a week when we weren't eating at a restaurant or ordering take-out, most of the dinners I made came from boxes and the only produce I bought at the grocery store was maybe a few bananas, apples or potatoes. Heck, I can't even say I bought potatoes all that often because Brandon still teases me about all the boxed mashed potatoes I used to prepare with pretty much every dinner back then.
I feel like I've come really far from those days whenever I look at my shopping cart and see that fresh fruit and vegetables take up the most space. And now I've finally committed to something that I've been interested in for years: I joined a CSA. I was always worried that we would …
February 1, 2012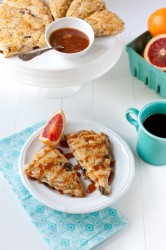 I know oranges are available year round but for some reason the only time I actually want to eat a whole orange is in the early months of year when my two favorite varieties are available: Cara Cara and Blood Oranges. When they show up at my grocery store I start hording them so I'll be able to eat as many as possible before they disappear again. I haven't been to the grocery in a few weeks, so when I went on Monday and saw they finally had blood oranges I grabbed a bunch and decided it was a sign that I had to make something delicious out of them. I was so energized by the idea that I found myself in the kitchen at 11pm later that night making these scones. If I had any regrets about staying up too late I forgot them as soon as I took a bite …
December 29, 2011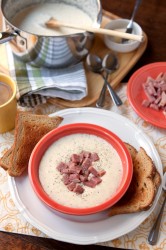 I almost didn't think I'd make it, but it looks like I'll be able to squeeze in one final post in 2011. I was in crazy work deadline mode the week before Christmas and barely had time to cook anything much less photograph and post it here. After I got all my work done, I went a little cooking crazy figuring something I make over the weekend would be worth posting but it turns out everything has already been posted! I made Chicken and Dumplings and Honey Cornbread on Christmas Eve. The next day, we had our traditional Christmas dinner of glazed ham and my mom's famous "Pineapple Stuff." For dessert I made mini Oreo and Peppermint Bark cheesecakes and we snacked on my favorite Mint-Chocolate Shortbread Cookies all weekend long.
It was definitely a satisfying Christmas, food and gift-wise, but I couldn't help …