July 7, 2008
Warning
: count(): Parameter must be an array or an object that implements Countable in
/home/emily/public_html/wp-content/plugins/the-excerpt-reloaded.php
on line
104
Well, I didn't get much of a holiday this weekend seeing as I had to work both my jobs all three days, but that doesn't mean I didn't celebrate. I made lots of food, to the point of overcompensation probably.
I celebrated the fourth by making Braised BBQ Beef from Simply Recipes, which was sooooo good and quite easy to make. I've never been much of a beef eater, but I'm trying to expand my horizons and this was definitely a good start.
I also made Oven "Fried" Sweet Potatoes to go with it. Really good, though perhaps a bit soft, even after following the instructions for making them crispier. That recipe is from Mollie Katzen's The Vegetable Dishes I Can't Live Without via Serious Eats.
More Recipes
December 9, 2008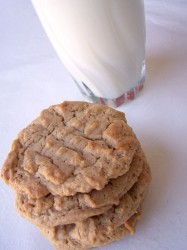 So I guess December is the official cookie baking month, right? I don't feel so bad about making/eating cookies in November and December. Diets are what January is for. I consider myself quite the cookie connoisseur but I realized last month that despite my love for all things peanut butter, that I've never made peanut butter cookies from scratch. Of course, I had to remedy this immediately. Brandon had a cookie craving one night and didn't want to wait the requisite 36 hours for chocolate chip cookies so I found this recipe and whipped it up. I LOVED how fast and easy these were to make. This recipe also had more peanut butter in it than any others I found, and I don't think you can go wrong with more peanut butter.
While I liked these cookies a lot, I couldn't help but think that …
October 6, 2011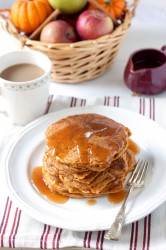 I hope you guys like pumpkin and apples because those are pretty much the only two ingredients I'm interested in baking with for at least another month (ok, that's probably not true…I may have to use chocolate at some point). In fact, I've been going back and forth since last week about whether I should post another apple recipe or another pumpkin recipe and finally the idea came to me to put both of them together in one recipe for pumpkin-apple pancakes!
Brandon is on a business trip this week which means I'm not putting effort into making dinner, instead I've been eating lots of pancakes. You see, I was looking for the best pumpkin pancakes to share which meant I had to try several different recipes. I know, it was a tough job. 😉 But ultimately the one I like best is this one from Nicole at Pinch …
August 12, 2009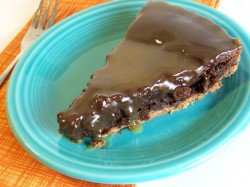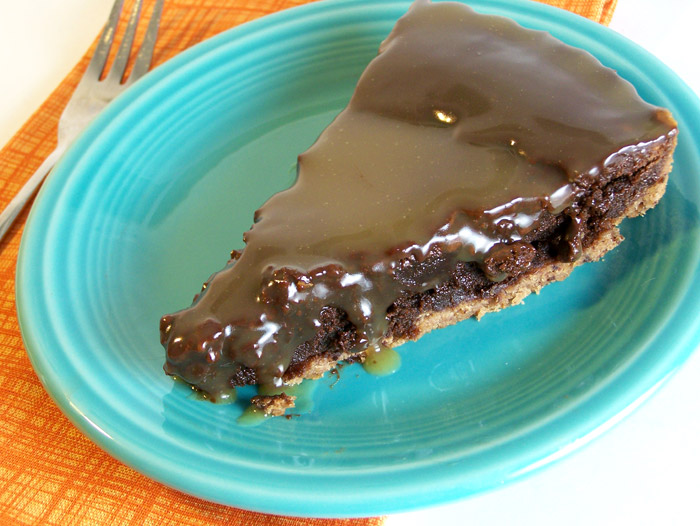 Diet? What diet? Oh, yeah, actually I made this right before I started the diet and am only getting around to posting it now. I guess it was sort of my last hurrah and it was oh so worthy. I was looking for something to make in my new tart pan and found this recipe on Epicurious.com, but had also come across a recipe for butterscotch sauce that I really wanted to make, so I decided to combine the two into one glorious dessert. Ok, well maybe not glorious, but if you like chocolate, brownies and butterscotch like I do, then it's pretty damn close. The brownie part is rich and fudgey and the butterscotch sauce is buttery and sweet and silky and I just wanted to lick the whole saucepan clean after I made it. It's especially great when still warm or rewarmed in …
October 9, 2012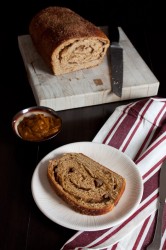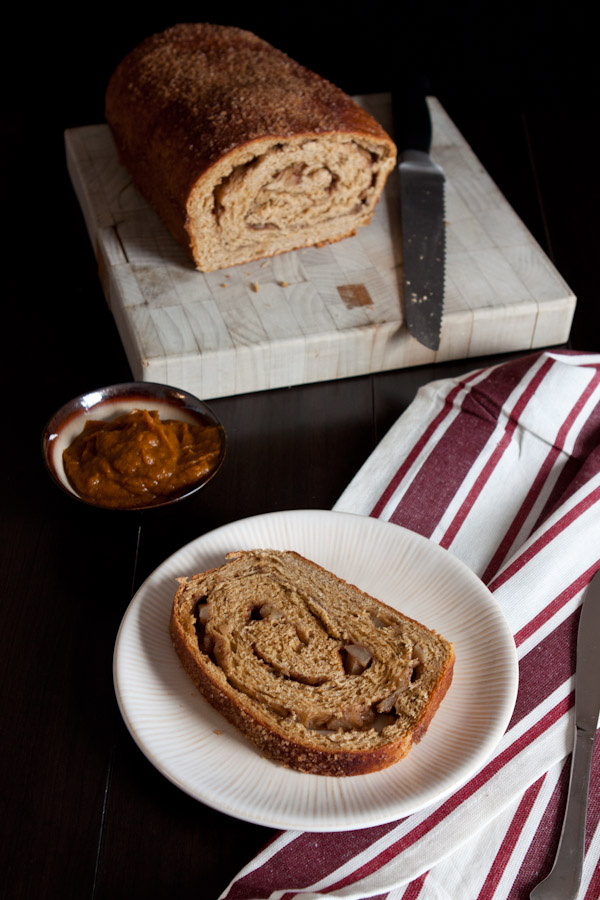 It looks like Fall has finally arrived in Tennessee this past week. The temperature has been dropping as the leaves are starting to change and that has me instinctively heading into my kitchen to bake with my favorite ingredients: pumpkin and apples! This recipe is inspired by the apple fritter bread and pumpkin streusel bread that I've been obsessively buying from Target for the past couple of months. I'd been wanting to try to make a homemade version of the apple fritter bread but then I realized it would be so much better if the apple fritter bread had pumpkin in it, too!
I started with a pumpkin yeast bread recipe that I really like because it's quite healthy in addition to being delicious. It's made with all-purpose flour but also has some whole wheat flour and oats to add …
June 6, 2011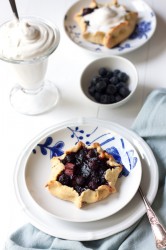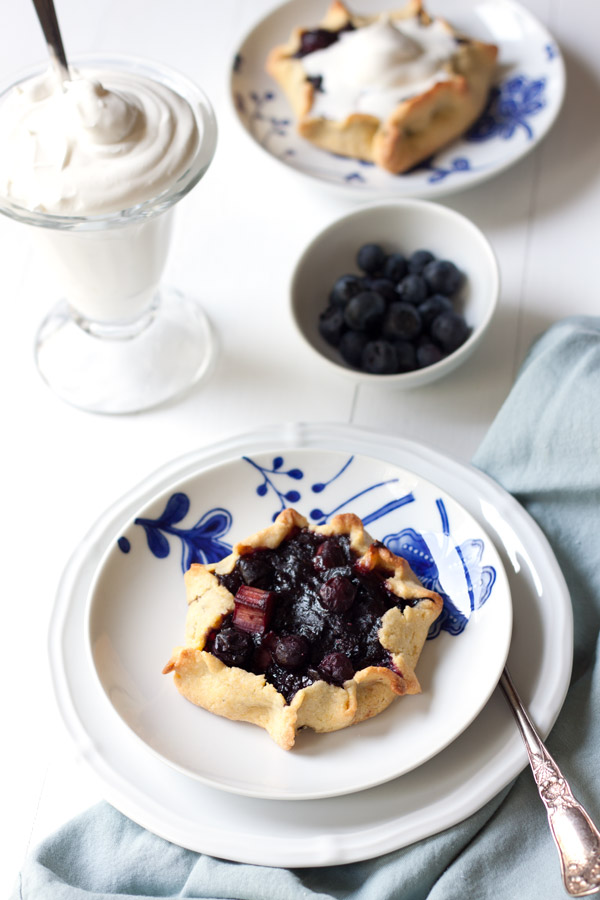 Since my last experience with rhubarb went so well, I picked up another pound of it at the grocery store to try out some more recipes. This tart recipe was the first on my list because it's on the cover of Kim Boyce's cookbook, Good to the Grain and I think I've opened that book about a million times since I got it a month ago. I just couldn't look at it one more time without making those tarts.
The only problem was that my rhubarb wasn't as blindingly red as hers looked, so I decided to change the filling and add some blueberries to it to give it a deeper color. I've tried rhubarb with cherries, strawberries and now blueberries and I have to say that blueberry-rhubarb combo is my favorite of the three. I cooked the …
July 1, 2013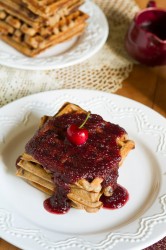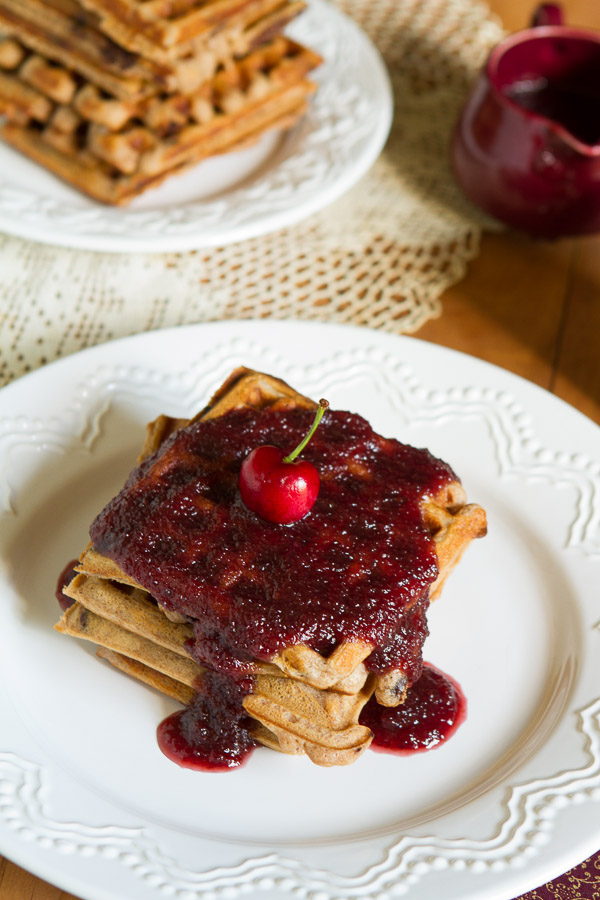 Life has been really busy lately. Well, no. I should say work has been very busy lately and it's been bleeding into my life. I love my job but sometimes it can be tough to remember why when I'm still sitting at my computer trying to finish coding a website at 9pm. Despite the long hours, I almost always feel like I'm never getting enough done, which leads to mentally beating myself up about not working hard enough/being good enough, etcetera, etcetera.
A couple of weeks ago I finally realized that is not the way I should be doing things. In fact, I realized that the all negative mental energy I was carrying around was actually making me less productive. So I decided to start over. Instead of being anxious about starting on something …
July 7, 2010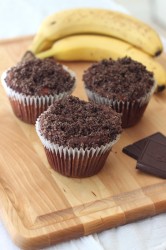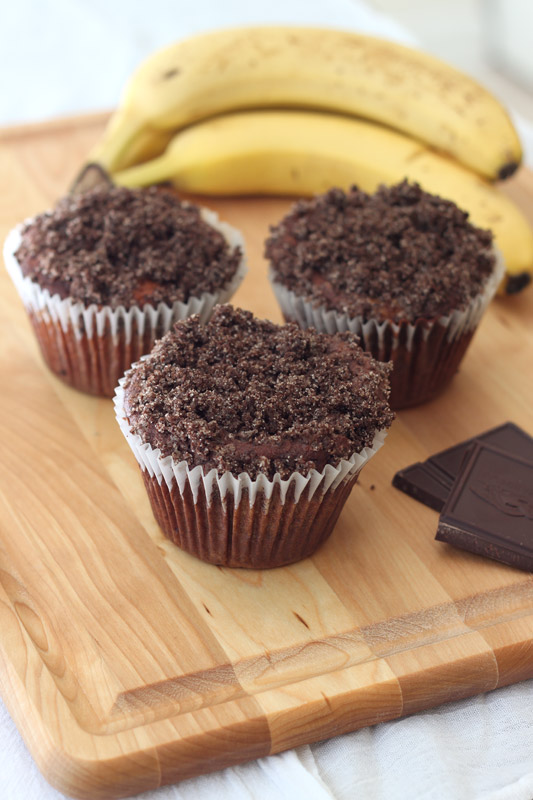 I did it again. I bought a bunch of bananas and let them sit there until they looked worse and worse. Tell me I'm not the only one who does that? Please? In the grand scheme of things bananas are cheap, but still…starving kids in blahblah and all that…so I always feel bad about wasting food. I cannot tell you how much I didn't want to make banana bread, though. I don't even really like banana bread, I much prefer my mom's applesauce bread. But what do you make with mushy bananas besides banana bread? I searched for alternatives but didn't find anything interesting that I had all the ingredients for or that wasn't a million calories.
Since I was stuck with banana bread, my next thought was that I should do something to make it less banana-y. …