September 12, 2012
I've said here many times that Fall is my favorite season. Summer can never be over fast enough for me. Usually, I'm ready to declare it Fall as of September 1st despite what the actual weather or calendar says. But this year is different. It's weird. I almost feel like I'm cheating on Fall when I say this, but: I'm not ready for Summer to be over.
It's not so much that this has been a great summer, in fact it's been a pretty crappy summer filled with record high temps that chased me back into the safety of my air-conditioned apartment. No, the thing I'm regretting is that I missed out on all of the great produce. Looking back through my archives of last summer, I'm reminded of my Peach Dumplings and Blueberry Donut Muffins and Cantaloupe Pie. Because of the move to Nashville and my blogging hiatus I wasn't able to cook or bake much at all this summer and I'm sad about that.
More Recipes
August 29, 2008
Oops.  Just realized it's been a few weeks since I updated.  It's been a rough month as far a cooking goes but things are finally looking up.  Me and my boyfriend were really sick for an insanely long amount of time (I kept re-catching the same damn cold).  So cooking and/or eating wasn't a huge priority.  Then last week was stupid Tropical Storm Fay, which more or less stopped in my area for about 3 days, so I wasn't able to get groceries.  The one day I did make dinner, the power cut out in the middle of cooking it.
But that doesn't mean I haven't been cooking at all.  I've had a few failed recipes or at least recipes that I didn't think were blog worthy.  I've made some VERY yummy things, too, but they were things that cooks much better than I have already posted about on their own blogs. So with that in mind, I will link to these wonderful dishes which you should go and make right this minute.  Also, I just wanted to mention my Food and Recipe Links on the sidebar over there.  I bookmark lots of yummy recipes from all the foodblogs I read, so I highly recommend taking a look if you are searching for something new to make.
March 16, 2011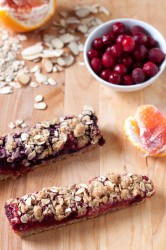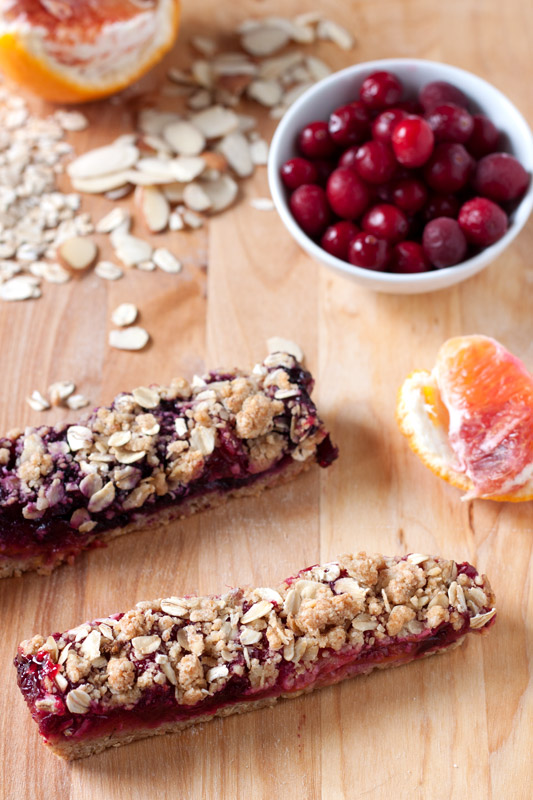 After last week's fried indulgence, I wanted to make something totally guilt-free that used up a bunch of fruit I had sitting in my fridge and freezer. I'm always on the lookout for homemade versions of the store bought snacks I love, so after reading this post about Fruit Bars I immediately headed down to the kitchen to make my own.
I am so glad to have found this recipe because I will never need to buy fruit bars at the grocery store ever again. These taste so much better than anything store bought and they are filled with natural ingredients.
My bars have a crust of ground up almonds and oats along with flour and just enough butter. It's like a healthier version of shortbread, but it tastes just as good. I had lots of berries and some beautiful blood oranges so I made …
March 29, 2011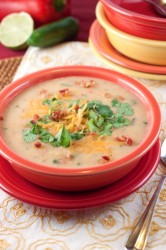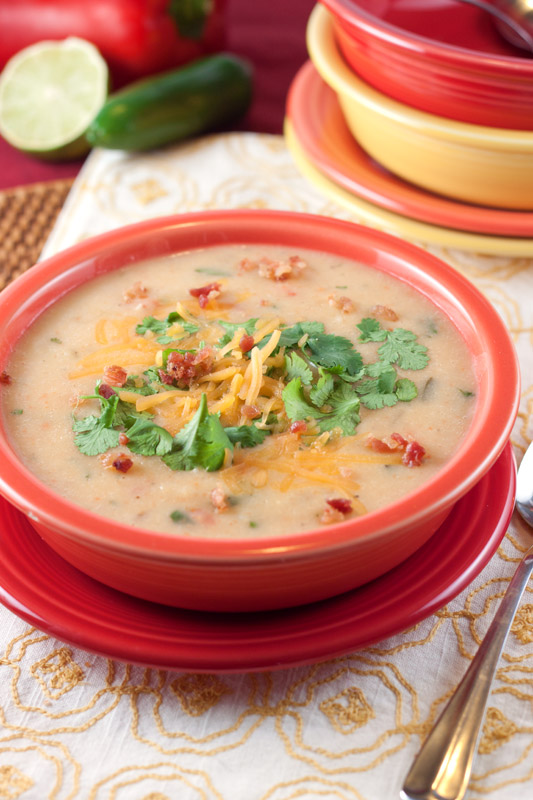 It feels weird to be posting a soup recipe when it's almost April, but it actually snowed in Charlottesville this past weekend so Spring isn't quite here yet, at least for many of us in the top half of the country. And you know what? That's kind of okay with me. Spring is beautiful time of year up here, but I actually prefer cold weather. Plus I get to eat more soup! I don't think there's anything I love more than soup (well anything that doesn't have sugar in it, anyway).
During the colder months I make soup at least once a week, but I've been making it less in the past few months. So last week when the temperature dropped and brought rain and snow with it, I knew I had to make some soup. I figure it's my last chance before it gets too warm. …
December 22, 2010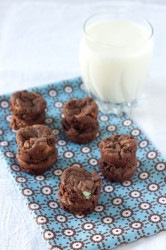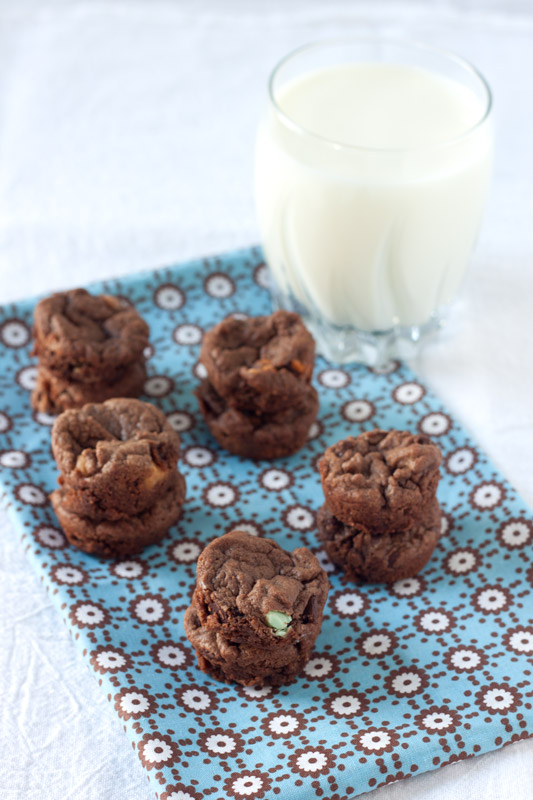 Well, it looks like I found something to post this week after all! I whipped these up last night (side note: does anyone else love baking at midnight or am I weird?) and they are so easy and fun that I just had to share. This is a great last minute dessert and kids will surely love them.
I've been looking for a recipe for soft, chewy brownies for a while and these totally hit the spot. They're a cross between a brownie and a cookie, so you can make them either way! The original recipe makes them like drop cookies, but I thought it would be fun to use my mini-muffin pan and make them into cute little brownie bites.
This is a very basic recipe, so I thought I'd have fun with it. I was cleaning out my cabinets the other day and discovered that I …
December 15, 2009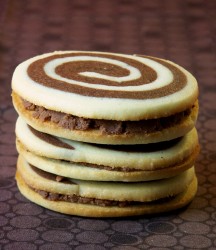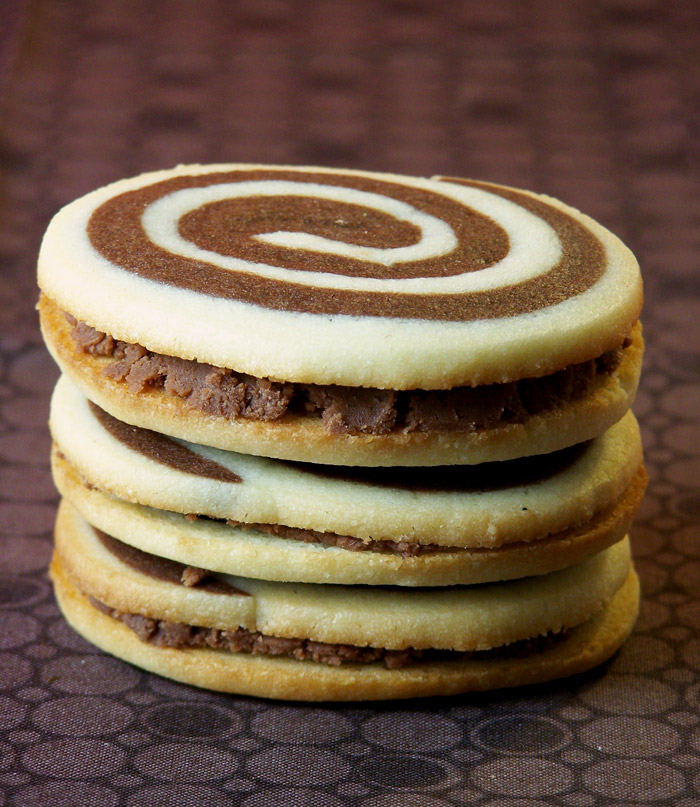 Christmas is my favorite time of year and one of the main reasons for that is all the baking I get to do. Even when I didn't cook much, I've always liked to bake and cookies are just about my favorite thing to make. Plus this time of year is the only time besides my birthday and Thanksgiving that I let myself make/eat whatever I want and I don't feel guilty about it. Diets are what January is for. (I've already signed up for Recipe Girl's Ten in '10 challenge!) So expect a bunch of sweet recipes around here for the next few weeks because I'm in the baking mood.
I'm obviously obsessed with black and white desserts, so I knew I had to make these as soon as I saw them. The original recipe isn't very christmas-y, but that was easily remedied …
April 6, 2012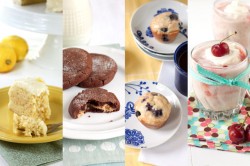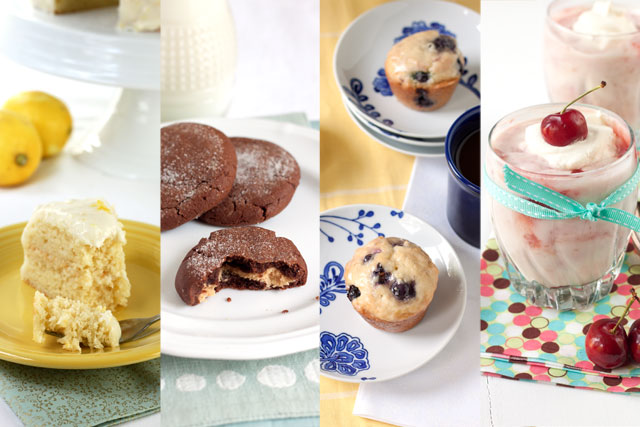 I was hoping to get a new recipe up here this week but several work deadlines haven't left me with much free time. So with Easter coming up I thought it would be a good time to post a round up of my favorite Spring recipes. At the end I also included a few links to fun looking Spring/Easter recipes from some of my favorite food bloggers. Check them out!
I'll be back next week with a new recipe. Hint: it's not very Springy but it'll be great for Cinco de Mayo next month. 🙂
April 5, 2011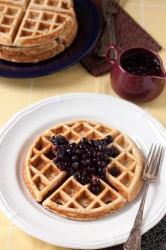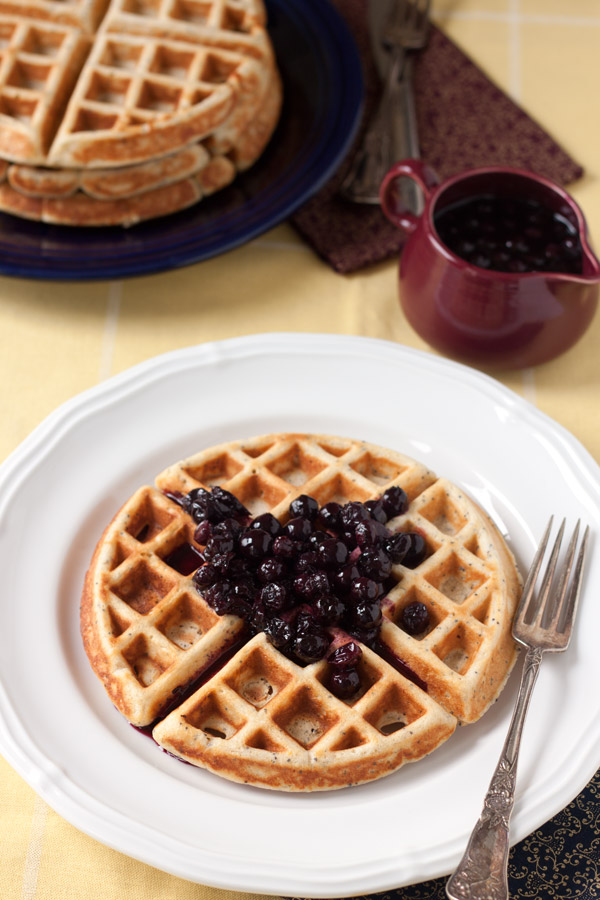 I realized the other day that the majority of the food I eat is breakfast food. I eat a lot of eggs, muffins, fruit bars, smoothies and cereal, not just at breakfast time but throughout the day. It's not at all uncommon for me to have a bowl of cereal for dessert. My absolute favorite thing is breakfast for dinner, but I have a boyfriend who is a weirdo who likes, you know, dinner-y things for dinner. So that's why I started "whatever" nights, which are nights 1 or 2 times a week when we just fend for ourselves. I get my breakfast for dinner and Brandon can order Chinese food or pizza. Everyone is happy.
My recent breakfast related obsession is blueberries. I've generally been ambivalent toward blueberries, but after putting them in my fruit bars, I realized how delicious they …