April 7, 2010
I've been looking for this recipe forever. These Quaker granola bars are just about my favorite snack and I've been eating them my whole life. I like them because they are soft and chewy and not hard and tooth breaking like other granola bars I've tried. I also like the rice cereal in them because it makes them seem more like Rice Krispy treats with granola in them rather than boring old "healthy" granola bars. Healthy food isn't inherently fun, Rice Krispy treats are always fun.
More Recipes
July 28, 2010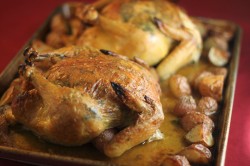 img class="centered" src="http://farm5.static.flickr.com/4112/4838051960_4e5193608b_z.jpg" alt="Thyme-roasted Chicken with Potatoes" width="640″ height="426″/>
I'm not a very talkative person. I think that's something that readers of this blog might be surprised about. Because I know my posts tend to be long, especially compared to a lot of other food blogs I read. But if you met me at a party, I might not say much, whereas if you give me a keyboard and a textbox to fill, I could probably "talk" for hours on end. That's one reason I love blogging and the internet so much. I guess I just feel more free to express myself here than I do in "real life". That's probably something I need to work on, but that's not really for this post to address.
The point I'm trying to make is that I'm usually so excited about sharing a recipe and describing why it's so good and my experience making it …
August 29, 2011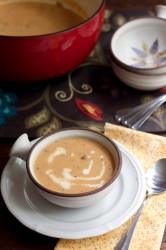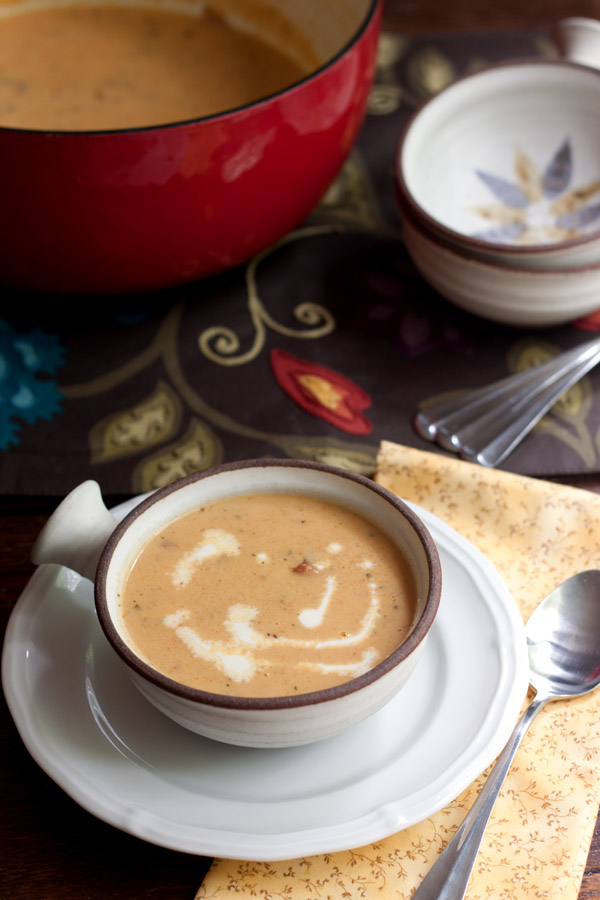 Remember when I said I was excited about making soup this fall? Well, the prospect of soup sounded so good that I may have jumped the gun a little. But that's ok because this might as well be called "Summer's Almost Over Soup." It's full of fresh and bright summer produce but it's warm and hearty and creamy and perfect for those late summer evenings when the temperatures are finally starting to drop.
I really wasn't expecting this soup to be so good, I was just trying to use up the two weeks worth of yellow tomatoes from my CSA and this recipe fit the bill. I wound up changing the original recipe quite a bit, though. That's what I love about soup, you can almost always add your own spin to it without risking messing it up completely. For instance, if you can't get your hands on yellow tomatoes, I'm sure regular …
June 8, 2009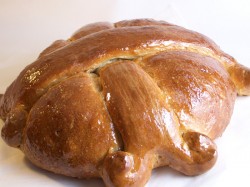 I'm still chugging along with the Bread Baker's Apprentice Challenge. So far I'm (mostly) having fun and learning a lot.
The second week bread was Artos or Greek Celebration bread. I really didn't have any trouble at all with this bread because it was really similar to my King Cake except that Artos has a lot more spices: cinnamon, nutmeg, allspice and cloves. The only trouble I had was the shaping, of course. I can tell it's going to take a lot of practice to get good at shaping things because I'm just not good at that at all. The version of artos I did was called Christopsomos (though I made it plain, it's technically supposed to have nuts and dried fruit in it), which is shaped into a boule (an oval, the only …
May 27, 2009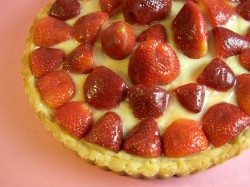 I've been on a strawberry kick lately (seriously, I hope you like strawberries because I have two more strawberry recipes coming up). I also finally bought a tart pan last week and I wanted to make something fun and different. This may not sound like such a "different" dessert, but it's really different for me. The majority of the desserts I make are either cake or cookies (or some variation like cupcakes and brownies). I've only make pie during the holidays and as much as I'd LOVE to make my cheesecake all the time I have to force myself to save that for special occasions.
Anyway, I found this recipe in my favorite cookbook and decided to go for it. I'm glad I did because this was damn good but it's kind of involved. It's definitely worth the effort …
June 4, 2013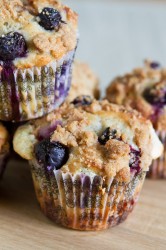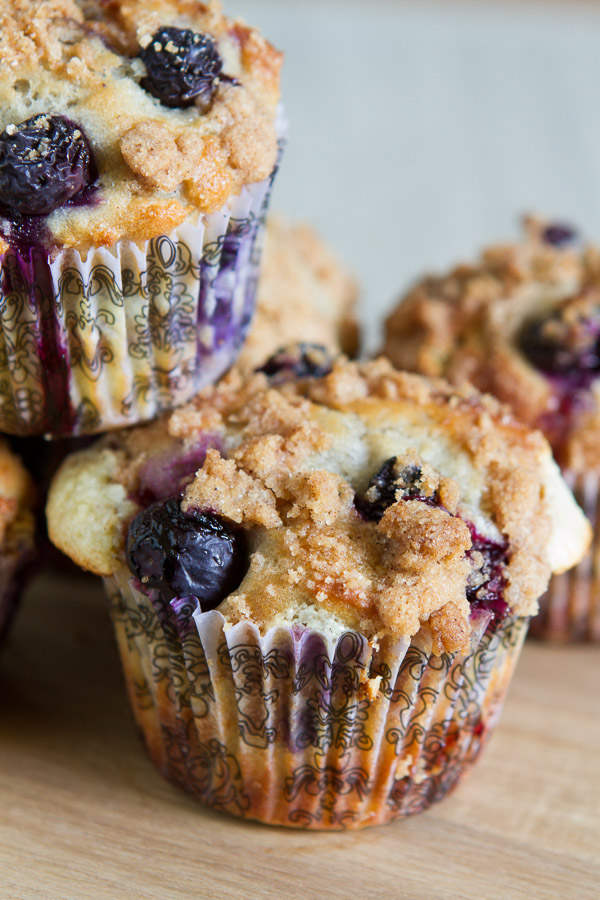 Hey there, I didn't really mean to take a whole month off from blogging but after two weeks I just decided to go with it. Sometimes you just need to take break to recharge! I wish I had the time or energy to be one of those bloggers that posts multiple times a week, but I need to accept that I am not one of those people and do what's best for me instead of feeling bad about it. Sometimes I forget that this is supposed to be fun and not something to stress about. I'm really grateful to everyone that has stuck around. I'll do my best to keep on my normal weekly schedule from now on! Anyway, just because I haven't been blogging doesn't mean I haven't been cooking. I have several recipes in the pipeline and a bunch …
November 19, 2009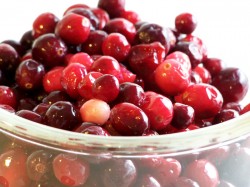 This whole blogging every day thing is hard. I don't know how some of you do it. It's hard for me to blog even once a week sometimes (though I've been trying to remedy that). Anyway, a work emergency left me unable to post yesterday and I still have lots to do today, so a slight change of plans: I'll post all the rest of the side dishes today and the turkey tomorrow. Then next week I'll post my favorite part of Thanksgiving (or any meal, really): Dessert!
So I already posted all my sweet potato side dishes but you can't just eat sweet potatoes (well, I actually think I could, but I'm weird). All of today's recipes (as well as the turkey) are courtesy of my mother. I found them all in her battered, food covered, recipe scrapbook where she dutifully taped in handwritten recipe cards or …
April 11, 2012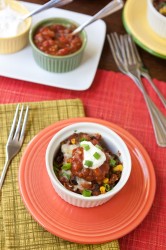 When it comes to dinner, Mexican food is my big weakness. I don't go out to eat too much anymore, especially compared to five plus years ago when Brandon and I dined out more days than we ate at home, but I can't give up my Mexican food. I go to my favorite Mexican restaurant at least every other week, sometimes more often. Whenever we move to a new town, finding a Mexican restaurant with a decent chimichanga and good queso blanco is my number one priority. And there have been some places (*cough* Jacksonville) where that meant trying out pretty much every Mexican restaurant in town.
I know I shouldn't eat at the Mexican restaurant so much, though. It's probably one of unhealthiest meals you can have. So whenever I see a Mexican-ish recipe in one of my many low fat/light cookbooks I always try it in …