May 20, 2010
Do you ever go to the grocery store and randomly pick up something that looks so inviting or is such a good deal that you can't pass it up, even though you don't know what you will actually do with it? Well, that's how I ended up with 2 cartons of giant blackberries this week. They were beautiful and they were buy one, get one free. How could you not buy those?
But then, if course, I had to find something to make with them so they wouldn't all go to waste (although they were pretty perfect in a bowl with a little sugar sprinkled on top, too). I already posted a blackberry cobbler a while ago, so that was out. After searching around for a while, this recipe jumped out me, and for good reason! It's extremely simple and produces a very moist and delicious cake. And since I really like the combination of lemon and blackberry, I added a lemon glaze on top (the same one from these lemon cakes). I think the glaze perfectly balances out the tartness …
More Recipes
August 4, 2010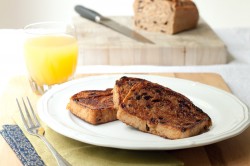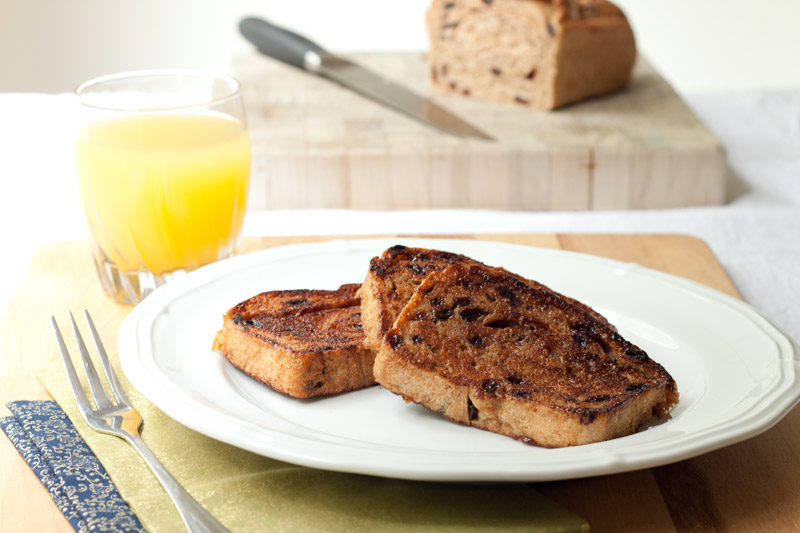 I'm not 100% happy with the name of this recipe. Caramelized Cinnamon Toast might be better, but calling it French Toast is more descriptive of how it's made. I would say this is a combination of French Toast and Cinnamon Toast, but Caramelized Cinnamon French Toast is way too long, so we'll just keep it simple. Everyone knows what French Toast is, right?
I've never been a big fan of French Toast. Don't get me wrong, I've never disliked it, but in the world of breakfast foods, I'd usually rather have pancakes or pastries. In fact, I'm not sure I've ever even made it at home before. I remember my mom used to make it when I was a kid (though not as much as pancakes or waffles) and of course I've had it at restaurants, but I guess it's never occurred to me to actually make …
September 27, 2012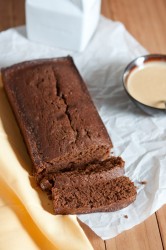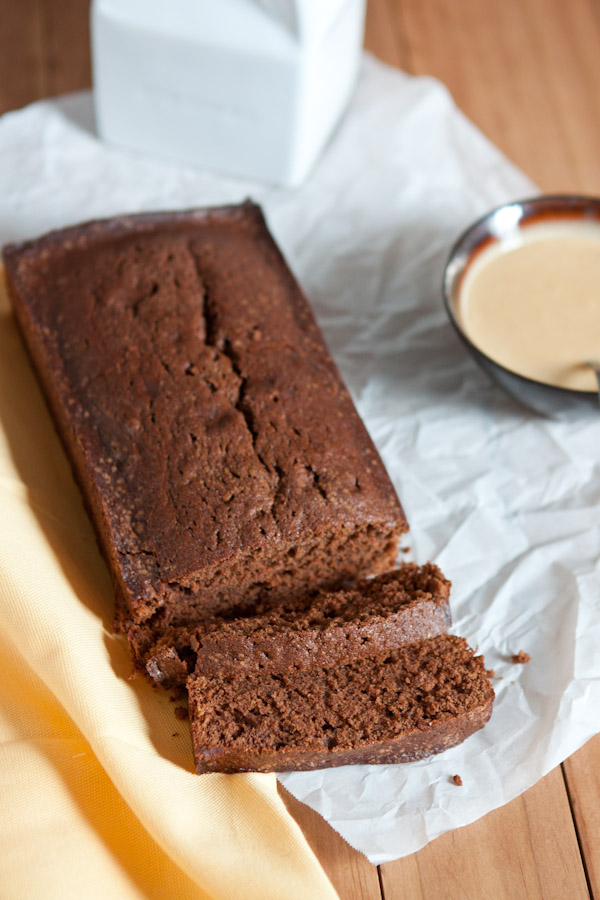 I know last week I was all about being healthy, but this week…well, sometimes you just need chocolate! This is my go-to recipe for such times. This is my "It's Saturday night and I need something sweet and chocolatey or I'm gonna lose it" cake. Since time is of the essence in these situations, this recipe is perfect because it's so easy. It only takes about 15 minutes to whip up and 30 minutes to bake. Plus there's none of that "let it cool completely" nonsense. It tastes just as good warm from the oven than it does at room temperature the next day.
A little cinnamon and coffee are added to this chocolate pound cake to give it a nice kick. Since it's so moist and flavorful on it's own you don't really need frosting. That said, if you wanted to …
February 9, 2011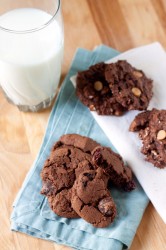 I wasn't able to post last week due to my work load being particularly crazy lately, so this week you get two recipes! I've been good about eating better and counting my Weight Watchers points for the past month, but sometimes I just get a craving for chocolate that won't go away. Especially now since it's almost Valentine's Day and there are lots of chocolate recipes floating around trying to tempt me. That's when I head to my trusty Cooking Light cookbooks because they always have really satisfying desserts that won't kill my diet. Both recipes I'm sharing today are rich and chocolatey and will satisfy your worst chocolate craving, but they happen to be quite low in fat and calories so you don't have to feel bad about eating either of them!
August 17, 2010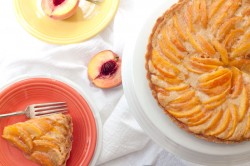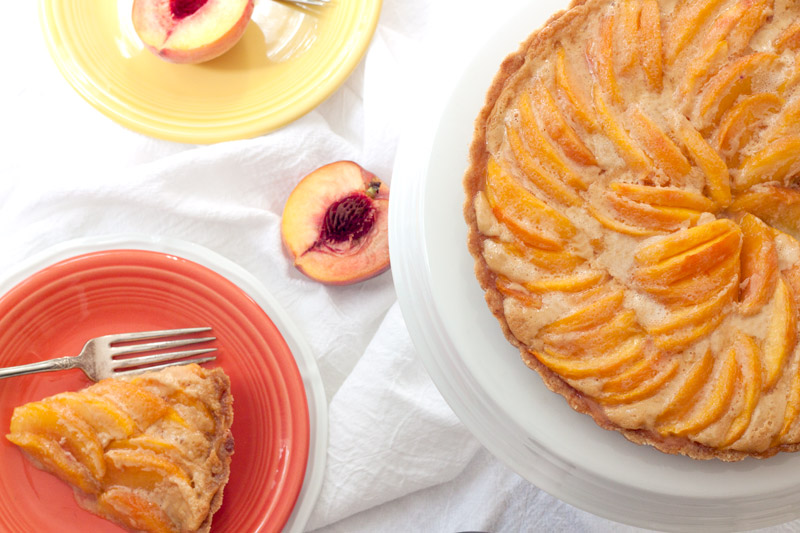 I've always been a really picky eater. I've made some progress on that front since I started this blog, but I'm still way too picky to be called a "foodie" or anything like that. But this summer I've made some pretty big discoveries that have challenged my preconceptions of certain foods and because of that I've decided to change. I made this challenge to myself: I will try everything at least once. If I don't like it, fine, but at least now I know I don't like it and I'm not just assuming based on how it looks or smells or whatever weird childhood memories it brings up.
For example, I've never liked carrots because in elementary school I threw up in the middle of the cafeteria after eating some. Now it turns out, I still don't really like the taste of raw carrots. …
May 6, 2009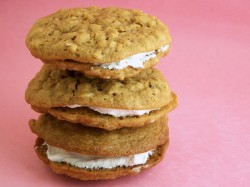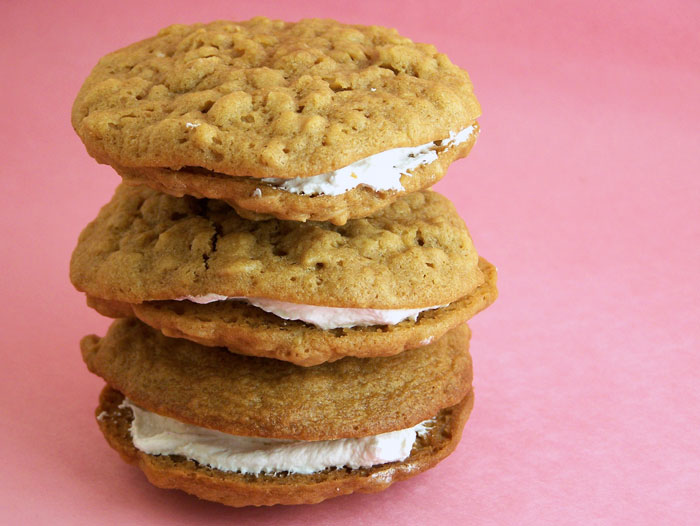 I don't usually post recipes I've found on other food blogs (and actually the original recipe is from Recipe Zaar, you see my Delicious account for recipes I like from other food bloggers), but I just had to post this one because these are so awesome. Have you ever eaten a Little Debbie oatmeal cream pie? These are just like them…in fact, they are better. I used to love these when I was kid, but haven't allowed myself to eat one in years. While these are by no means good for you, you at least know what all the ingredients are and you don't have to worry about all the chemicals and whatever else crap is in the store bought version. I made a batch for my boyfriend to bring to his office and they were a giant hit with his coworkers who all agreed …
December 1, 2008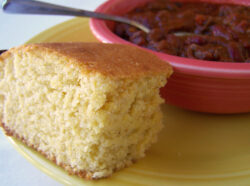 Who's tired of turkey? I am, I am! I've eaten nothing but turkey and leftovers since Thursday and I'm ready for something new. The problem is that after preparing such a big meal last week, I am not in the mood to make anything complicated or time consuming. For times like this, I have my two old standbys: my mom's spaghetti and chili. It was rainy and cold all day, so that translates to the perfect weather for some chili.
Now, I'll be the first to tell you that this is not some mind-blowing recipe for chili. There are probably tons of more creative recipes out there. But I've been making this stuff forever and it tastes great and gets the job done. I like it because I can make it up in 10 minutes in the afternoon and let it simmer …
November 17, 2009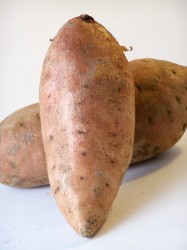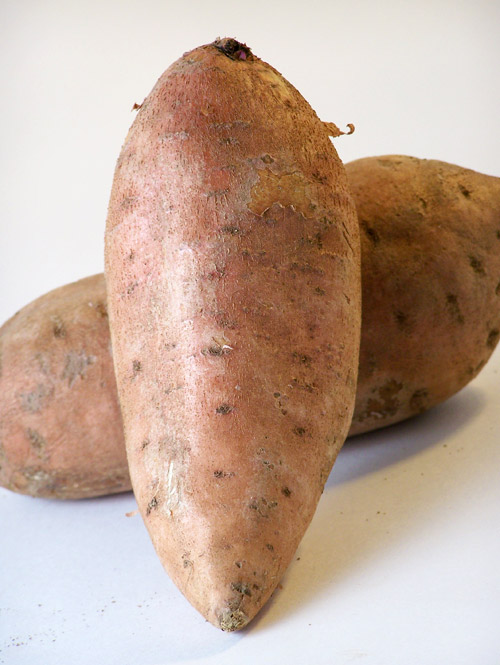 It's Thanksgiving week on Back to the Cutting Board, which means you get not one recipe like usual, but a ton of yummy Thanksgiving recipes over the next 4 days! This was all brought by the people at SpringPad who invited me to participate in their Springsgiving Event. My mission, if I chose to accept it, was to come up with a Thanksgiving menu consisting of five dishes: appetizer, turkey dish, two sides and a dessert. I didn't get too much advance notice, so I immediately sprung (ohh, bad pun) into action coming up with a pre-thanksgiving meal last week. The thing is, I couldn't decide on just 5 things, so we actually wound up eating about 3 days of Thanksgiving last week trying out different recipes (I love being a food blogger). I ultimately did decide on the five things I wanted to submit to the …