September 15, 2008
I know, know, another chocolate chip cookie recipe. There are a million of them and they're always THE BEST, right? Well, no, they aren't because these are hands down the best chocolate chip cookies you will ever bake. Period. These are from the New York Times reporter who went in search of the best ways to make chocolate chip cookies and this recipe is the culmination of that. I made these for my coworkers and they were gone in seconds. Everyone loved them and said they were the best they ever had. One of my coworkers even begged me to make her a batch that she wouldn't have to share with anyone else.
More Recipes
June 30, 2008
I'm always looking for new recipes for easy and fast dinners to make. But a lot of times fast and easy = boring and no flavor. The other thing I'm always looking for is good pork recipes. I have chicken dishes out the wazoo, but barely any good pork ones. The other night I was pleasantly surprised to find a recipe, which I had torn out of a Real Simple magazine ages ago, that was successful on all counts.
I paired this recipe with my absolute favorite side dish: mashed potatoes. I used to think "real" mashed potatoes were too much work and would make the kind from a box instead, but then I found this recipe and realized how simple they are to make. I probably make mashed potatoes at least once a week these days.
November 18, 2011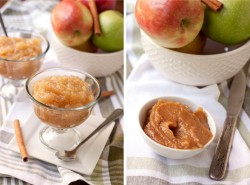 Hey look, it's more apple recipes! Have you had enough yet? I promise to cool it with the apples after this, but I just had to share these easy and delicious recipes since apple season is almost over. Thankfully apples are available year round, but they don't seem to taste quite as good as they do in the fall.
The great thing about this is that it's two recipes in one. Start with 5 pounds of apples and you can make both applesauce and apple butter in the span of about 2 hours (less than 30 minutes of which is actual hands on time). I honestly couldn't believe how simple it was.
I always figured making homemade applesauce was easy, but my laziness won out in the end. After trying this recipe, I feel really dumb because this applesauce literally takes 30 minutes to make. 30 minutes! And most of that …
November 4, 2008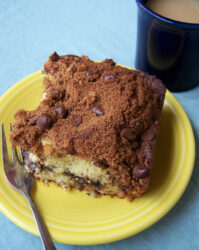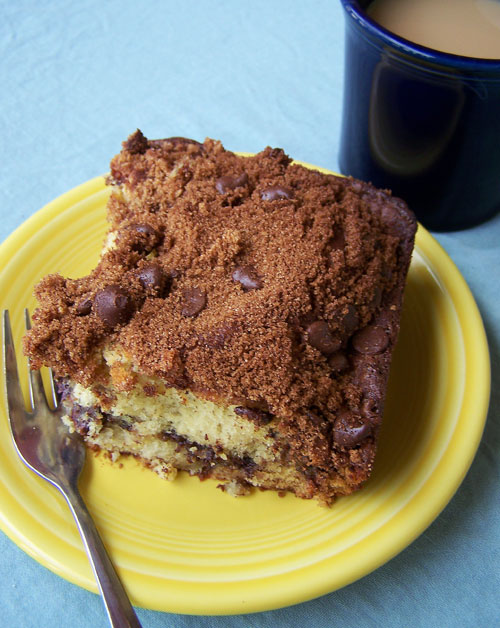 I had a bunch of overripe bananas that I didn't want to go to waste, so I was going to make some banana bread. That's what you do with overripe bananas, right? But I couldn't help thinking how boring that is. I have a great banana bread recipe from my mom, but that's the point, everyone and their mom already has a great banana bread recipe on hand. So I made it my mission to find something different to make with overripe bananas and boy did I hit gold. This banana coffee cake recipe is AWESOME! I'll be making this again and again. If I have kids, they will have this recipe from me, just like I have my mom's banana bread recipe. That's how good this stuff is.
The one fault issue nit pick, I have with …
October 24, 2011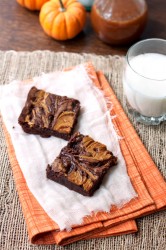 Looking back through my archives I realized I've posted at least one chocolate-pumpkin dessert before Halloween for the past few years, so I figured it was past time to post a recipe like this, especially after all the apple recipes I've posted lately. Fruit is great, but for me at least, chocolate will always be better.
I've actually been working on this recipe for a while. I made some pumpkin swirl brownies last Halloween and even photographed them, but I kept deciding against posting them because they weren't quite good enough. Something was missing. But then earlier this year I discovered Supernatural Brownies. These are hands down my favorite brownies. Ever. And I have tried lots and lots AND LOTS of brownie recipes. I'm not into cakey brownies (if I wanted cake, I'd make that instead!), I like fudgey brownies and these are moist and fudgey beyond belief.
February 7, 2012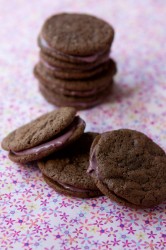 I've never made a big deal about Valentine's Day. It's nice to get some flowers but I don't expect anything else. We don't even bother going out to eat on Valentine's Day anymore because the restaurants are always so crowded. Besides, my birthday is less than a week later so it's easier to celebrate both occasions then. But there is one thing I love about Valentine's day, especially since I started this blog: it's a great excuse to make chocolate desserts!
I decided to make some cookies because Brandon's coworkers have been asking for more cookies from me ever since my epic cookie testing project last December. It's definitely flattering that they liked my cookies so much, so it seemed like a good idea to keep them happy and to find a great recipe to post for Valentine's Day at the same time! I found these chocolate malt cookies in one …
January 19, 2009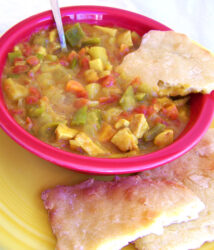 So I'm finally back. We moved in to the new apartment about a week and half ago and I got the last few things unpacked and my pictures hung this weekend so I guess we're officially settled in. After looking through my cookbooks I went on a grocery shopping spree last week and restocked my new kitchen (LOVE my brand new oven and dishwasher) and I've been cooking up a storm since then. Because, seriously, for the two weeks while we were moving, ALL we did was eat at restaurants and fast food places. I was sooooo tired of greasy food by the end of it and I think I've had my fill for the foreseeable future.
So for the next month (up until my birthday, exactly a month away), my goal is try as many recipes as possible from my Weight Watchers cookbook. I'm not going …
January 4, 2012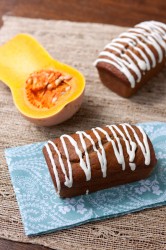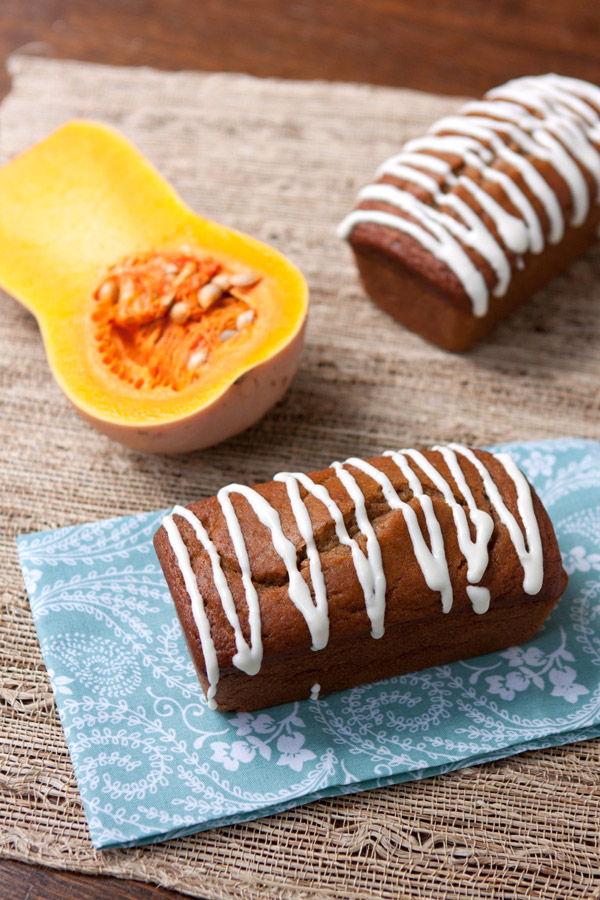 Hello January, we meet again. I used to try to make resolutions, the usual ones about going on a diet, exercising more, etc. but after years of pretty much not ever following through I'm officially giving up resolutions. I know it's the New Year and that seems like a great time to "start over" but January just never works for me. The cold weather makes it hard for to get motivated to go walking (the only form of exercise I enjoy) and I crave lots of warm and hearty foods that are rarely low-calorie. And even if I do make some progress in January, February comes along and there's Valentine's Day and my birthday and I lose all my motivation.
So I'm not going to bother going on a diet this year or maybe ever again. I'm just going to keep doing what I've been working on …