June 8, 2009
I'm still chugging along with the Bread Baker's Apprentice Challenge. So far I'm (mostly) having fun and learning a lot.
The second week bread was Artos or Greek Celebration bread. I really didn't have any trouble at all with this bread because it was really similar to my King Cake except that Artos has a lot more spices: cinnamon, nutmeg, allspice and cloves. The only trouble I had was the shaping, of course. I can tell it's going to take a lot of practice to get good at shaping things because I'm just not good at that at all. The version of artos I did was called Christopsomos (though I made it plain, it's technically supposed to have nuts and dried fruit in it), which is shaped into a boule (an oval, the only shape beside a loaf that I can do without much trouble), but then you roll out two strips of dough and lay them on top of the boule in a cross and then you split the ends and roll them …
More Recipes
July 11, 2011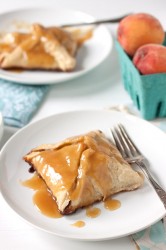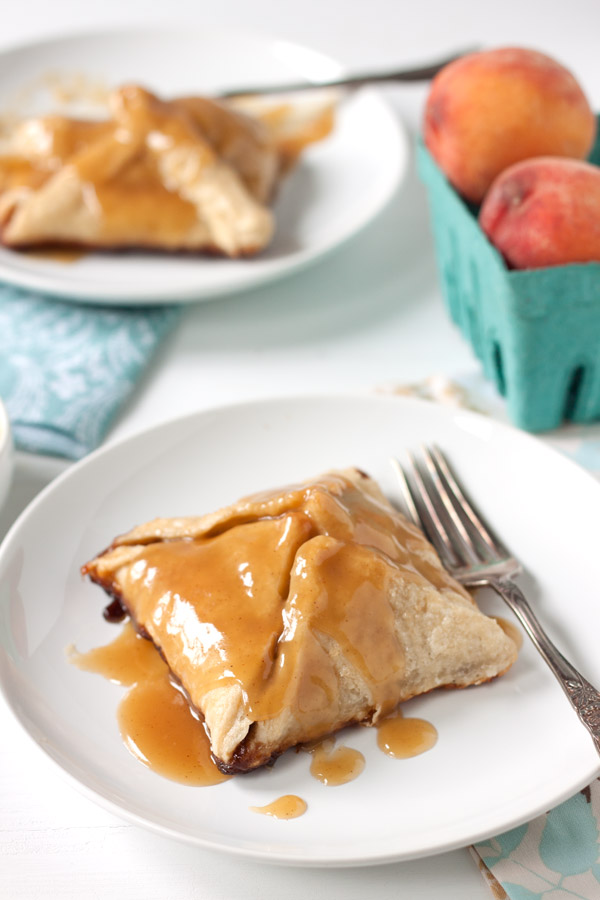 Summer will never be my favorite season due to the 90 degree temperature and humidity around here, but I can't deny that summer produce is my favorite. Since I joined a CSA my kitchen has been overflowing with peaches, nectarines, plums, watermelon, cherries, blackberries and blueberries. I had to admit defeat last week and freeze the rest of my berries and cherries since I knew we weren't going to be able to use them up before they went bad. But that still left me with a bunch of peaches that needed to be used ASAP.
When I mentioned that on twitter I got lots of suggestions for making a cobbler or pie. A cobbler would definitely be my first choice except I had just made one the previous week: a blackberry cobbler that I posted here years ago. I remade the recipe since I wanted to …
June 23, 2010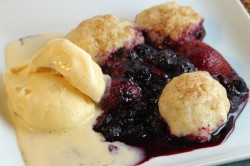 Next Monday, this blog will be 2 years old and since I didn't really do anything to celebrate the anniversary last year I decided to go all out this year. So welcome to the completely redesigned Back to the Cutting Board! If you're reading in the comfort of your feed reader, I'd love it if you'd click on through and take a look. Plus there is a reason you will want to visit, which I'll get to soon…
Since I've posted quite a few recipes over the last two years, I wanted to make the site easier to browse. I cleaned up the Recipe Index and I added a new Ingredients Index if you want to search for recipes with specific ingredients. I also made an effort to simplify things. I loved my previous design, but I wanted something cleaner and simpler this time. …
October 27, 2008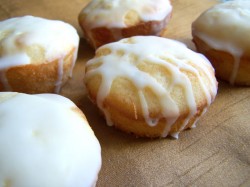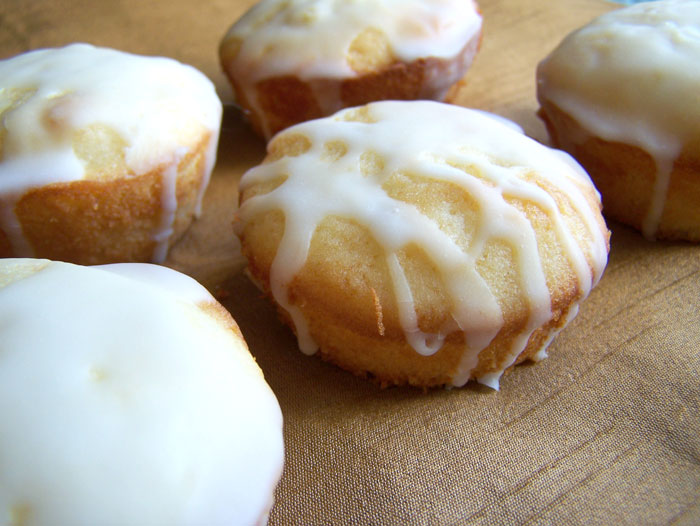 I have a raging sweet tooth and it usually reveals itself late at night. Usually I can be good and satisfy it with one of those 100 calorie packs of cookies, but sometimes only a real dessert will satisfy me. Because of that I always look for quick and simple dessert recipes to have in my arsenal that I can whip up in about an hour or two. Friday night was one such night, but I was not in the mood for any of usual chocolate recipes. I wanted something completely different. So I looked through my newest cookbook and found this recipe for glazed lemon cupcakes. They did not disappoint. Very sweet and moist and definitely a nice change of pace if your not in the mood for chocolate. Even the glaze part, which I'm usually very wary of (I've had some BAD experiences …
March 21, 2012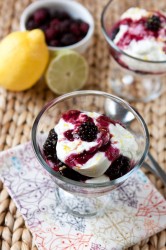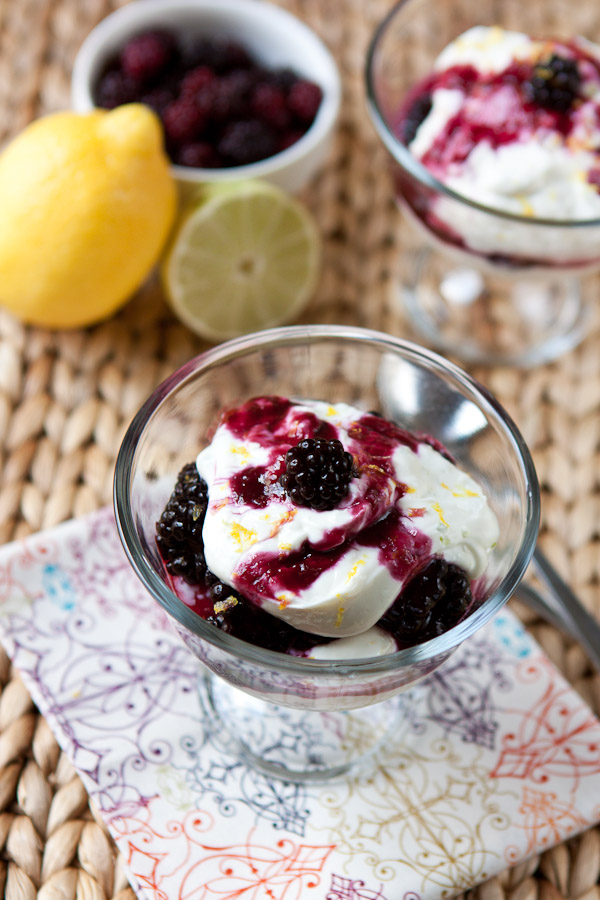 Spring is officially here! And in the spirit of spring cleaning I've started going through my packed freezer to finally use up the last of the fruit that I froze last year. I got a ton of blueberries and blackberries from my CSA and have been using them in muffins all winter but after last week's Pop Tart adventure I didn't really want muffins or anything too carb-y. I've been craving a lemon dessert lately and lemons always pair well with berries so this was the perfect opportunity to finally make something.
Even though lemons are technically a summer fruit, there's really nothing else that evokes Spring to me as much as a lemon. It's just so fresh and bright, like the colorful blooms that are popping up all around my neighborhood these days. It's the perfect thing to help transition between the stark coldness of winter and …
November 15, 2011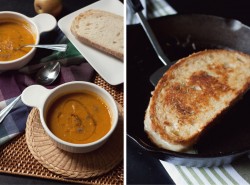 It's nearing the end of the year which means that I only have a few more deliveries from my CSA and I'm starting to get sad when I think about not getting that box every Wednesday. But I'll definitely be signing up for another year and, thankfully, I only have to wait about two months since they pick back up in March.
I started this blog several years ago to become a better cook and put more effort into developing healthy eating habits, but joining this CSA has really been the final kick in the pants I needed to make that happen. I've probably tried more new vegetables in just the last 6 months than in all of the last 10 years. It's been great and has helped me to finally convert my inner picky eater into someone who will try anything at least once. There's still …
December 1, 2010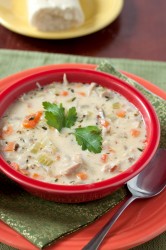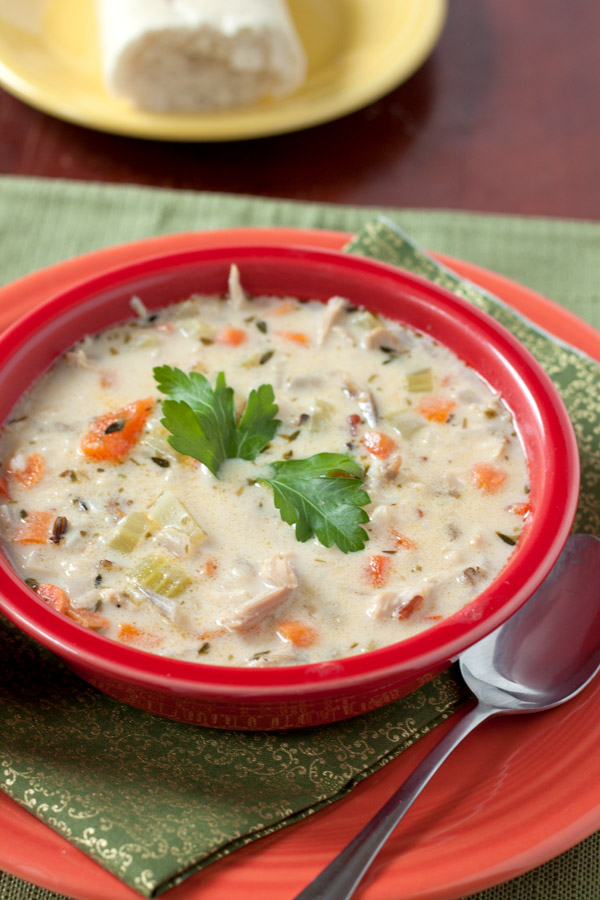 Well, I don't know about you, but I am absolutely swimming in leftovers after Thanksgiving. Every year I say I will halve all the recipes, but I never do! This year we wound up having a surprise guest when Brandon's brother called a few days before Thanksgiving asking if he could join us, so it was good that I had planned to make so much. But even with one extra person eating, my fridge is still stuffed with food almost a week later. I decided I needed to get rid of the turkey since that was taking up the most space and this soup was the first thing that came to mind.
This recipe is sort of a combination between a creamy soup and a–I guess I'd call it–brothy soup. It has the stock/broth base with evaporated milk added in which gives it a bit of creaminess, …
July 9, 2009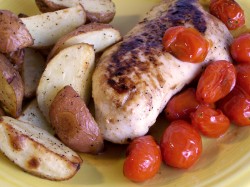 Brandon and I started on a diet a few weeks ago. And not one those "I'm eating more fruits and vegetables" kind of things, like an actual counting calories, keeping a food log kind of thing (though of course we are eating more fruits and vegetables, too). The first week was really scary because I thought it would be impossible to come up with a week's worth of low-fat meals. But now in week 2, I'm realizing that I was very, very wrong. With the help of a couple of great cookbooks, I'm finding that it's really not difficult and it doesn't even take a lot of extra time. In fact, all the dishes I've made in the past few weeks take MUCH less time to make and both Brandon and I agree that they've been really good and filling. If …