January 29, 2009
I made this the other night and even though it's not from the weight watchers cookbook, it's definitely low fat (the pork is anyway) and it's quite flavorful. I have some other WW recipes I need to post, but I'm having some technical issues, mainly that I'm having trouble getting good pictures in my horribly lit new kitchen (as you can see from the pic above, which I wouldn't normally post, but it's the best I had)*. I'm thinking about getting one of those table top lighting systems, possibly this one
(mostly because it's under $100, and I'm cheap) . Anyone have experiences with these things like this? Recommendations? It really takes the fun out of it when I make something really good that I want to share and all my pics look like monkeyass (™ Fabio from Top Chef).
*Update: Made this again and got some much better pics to replace bad ones on here before. I wound up getting the lamp mentioned above and I like it a …
More Recipes
August 31, 2010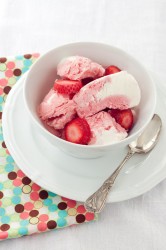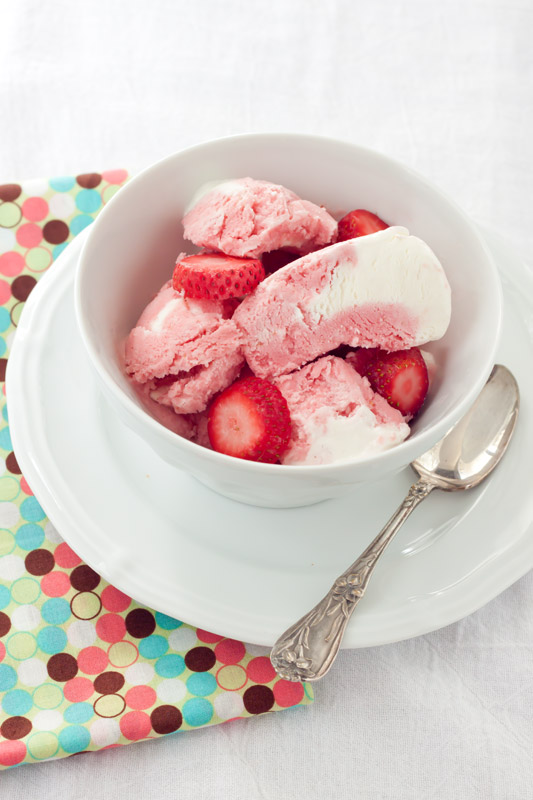 I can barely believe it's September already. The summer is basically over and I realized that I haven't made any ice cream yet! I had all these grand plans that I was going to finally buy an ice cream maker and make all different kinds of flavors of ice cream and frozen yogurt. But no, I never did get that ice cream maker and now it's looking like I'm going to have to buy a new blender, so I guess the ice cream maker will just have to wait another year.
But I didn't want the summer to be over without making any ice cream and luckily, it's still pretty easy to make without the machine. All you need is a freezer and a mixer (or even strong arms and sturdy whisk will do). I decided to make frozen yogurt again because of how …
July 21, 2008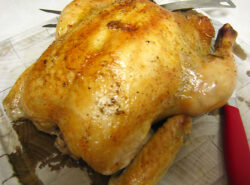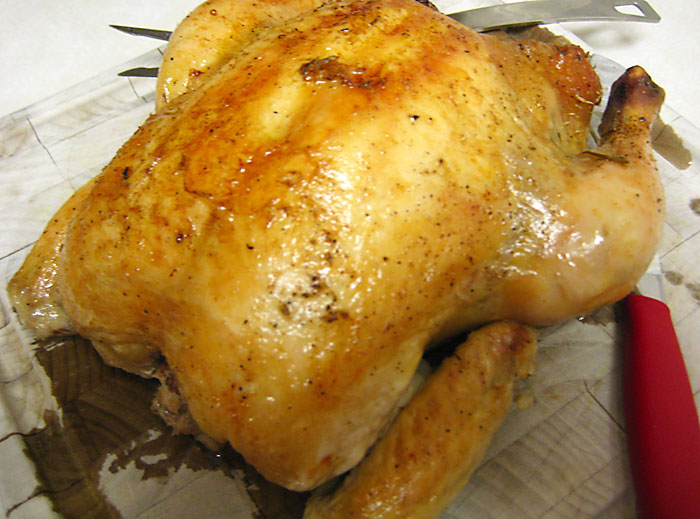 The idea of making a whole chicken for dinner used to scare me. But then I realized that I make a giant turkey every year on Thanksgiving and that's never been a problem so why am I scared of a little chicken? In fact whole chicken is one of the simplest dinners to make. The thing I especially love about this recipe that it uses chicken broth instead of butter or oil, so you still get a perfectly tender and juicy chicken without all the fat.
And I've never been a big fan of gravy, but I think it compliments the chicken perfectly. It's also great on top of rice or vegetables or stuffing or whatever else you are serving with your chicken. I found myself pouring gravy over my entire plate because I liked it so much.
September 17, 2013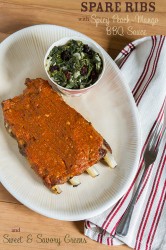 One interesting aspect of Whole30 has been adding a lot more protein to my diet. In the past, I didn't eat much meat during the day, for the most part defaulting to smoothies, toast, cereal/oatmeal and sandwiches (usually PB&J) and for dinner I'd usually make some kind of chicken or fish (occasionally pork or beef) that was served alongside pasta, rice or potatoes. So when I started Whole30 and I couldn't eat any gluten, grains or starchy vegetables I basically had to start over. I never had a problem planning dinners but breakfast and lunch was hard to figure out.
It quickly became apparent that when I ate meat and/or eggs during the day, I had a lot more energy and felt much better. Despite that, it's been …
July 9, 2009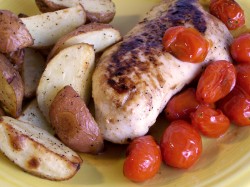 Brandon and I started on a diet a few weeks ago. And not one those "I'm eating more fruits and vegetables" kind of things, like an actual counting calories, keeping a food log kind of thing (though of course we are eating more fruits and vegetables, too). The first week was really scary because I thought it would be impossible to come up with a week's worth of low-fat meals. But now in week 2, I'm realizing that I was very, very wrong. With the help of a couple of great cookbooks, I'm finding that it's really not difficult and it doesn't even take a lot of extra time. In fact, all the dishes I've made in the past few weeks take MUCH less time to make and both Brandon and I agree that they've been really good and filling. If …
October 8, 2013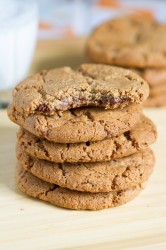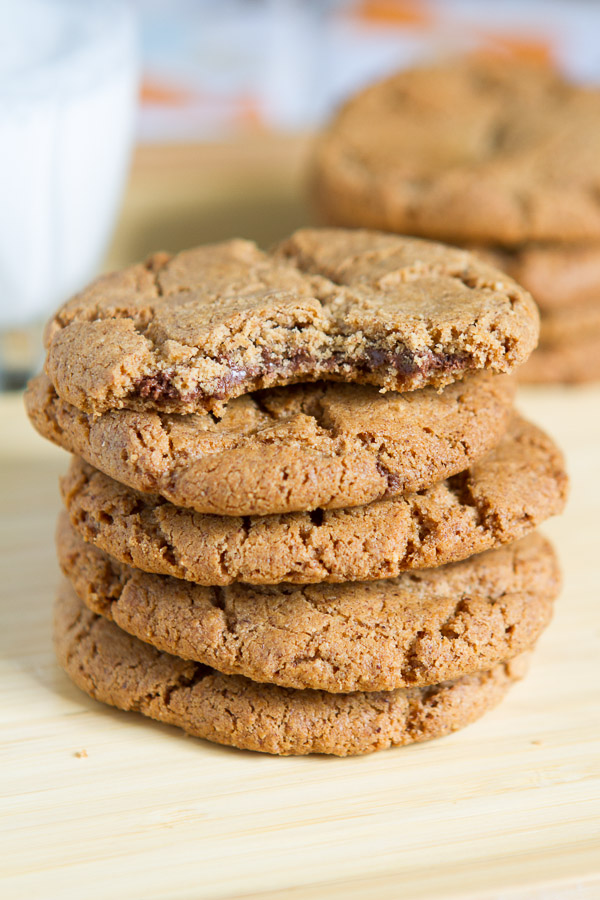 It's been a little over two weeks since I completed Whole30. It wasn't easy, but I'm so glad that I did it and I'm really happy with the results. So far, I've dropped 15 pounds but the biggest difference has been losing 6 inches off my waist and 3 inches off my hips. Hello, smaller pants size! The only other time I've ever lost this much weight was when I did Weight Watchers about 5 years ago. That took a lot of dedication and point counting and feeling hungry most of the time. What I really liked about Whole30 was just being able to eat without counting calories or feeling like I was supposed to starve myself to get results.
It's also been very illuminating to find that even when you can't have grains, sugar or dairy, there is …
December 14, 2012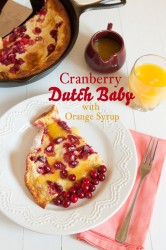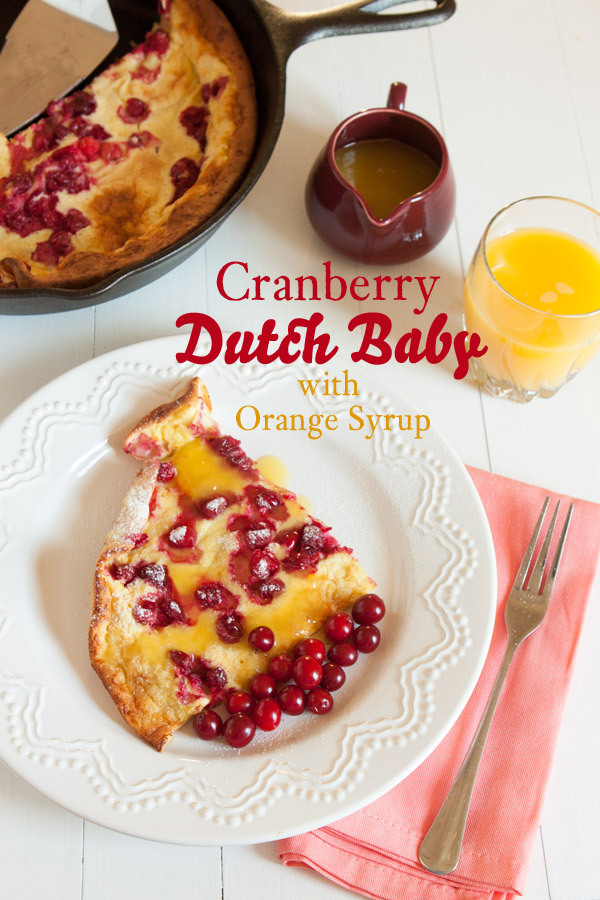 Well, it's that time of year again. The time that I buy bags and bags (and more bags) of cranberries and hoard them in my freezer. I was in Sam's Club last month and they had the biggest bag of cranberries I've ever seen, it had to be at least 5 pounds. Since it was right before Thanksgiving I had absolutely no extra space in my freezer so I didn't buy the giant bag of cranberries (even though I really wanted to). I figured I would get them later but, of course, the cranberries were nowhere to be found on my recent trips back to the store. Despite that, I still had several bags sitting in my freezer and I decided it was finally time to use them!
This dutch baby pancake has been one of …
October 19, 2010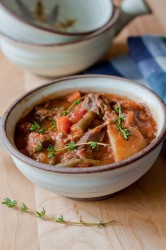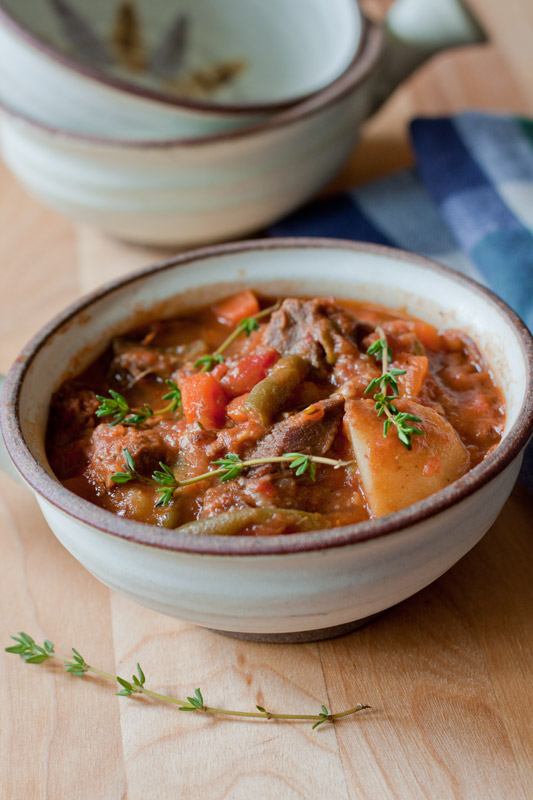 I've posted a lot of sweet stuff lately, so I decided it was time to switch things up and post something healthier. Since the weather finally started turning cooler this month, I've been on the look out for some new soups or stews that I love as much as my chicken tortilla and chicken pot pie soups. Unfortunately, there are a lot of soups out there that are bland and boring, but after trying out two disappointing soups I was happy to find out that the third time was the charm with this recipe.