July 24, 2008
It was my boyfriend's birthday last weekend and I wanted to make him something special despite the fact that he didn't really want to celebrate his birthday. The problem is that he doesn't like many traditional desserts, most especially cake. I can't even conceive of disliking cake, but somehow he does. Thankfully, though, he does love cheesecake (which he vehemently insists is not really a cake, so much does the taint of the word "cake" bother him). But even having found a dessert he actually likes, he's almost impossible to entirely please because every single cheesecake I've made for him in the past, though always praised as "good" comes with the disclaimer of "but not as good as the New York cheesecake I had that one time". AAARRRRRRGGGGGGG! So I have made it my mission of find and make a real New York style cheesecake and this time I think I found it. I actually got a "I really like this" out of him, no disclaimers!
More Recipes
March 7, 2013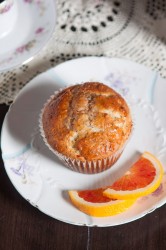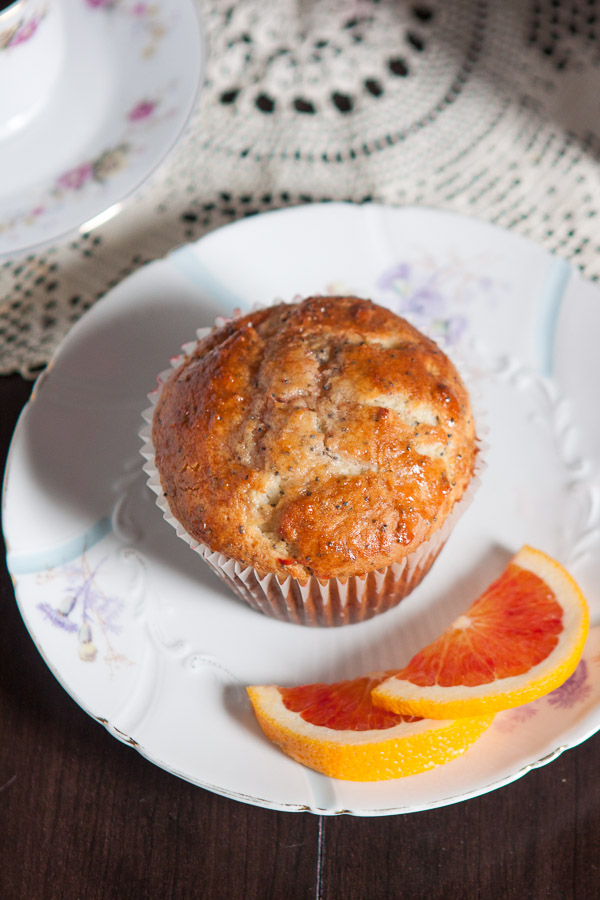 I didn't mean to take so much time away, but after a pretty crazy month I should finally be able to start posting regularly again. It all started with me getting what I thought was food poisoning but turned out to be the stomach flu. It was bad enough that I went to emergency room for the first time in my life. That was an interesting experience! I'm a lifelong cookie dough and brownie batter eater, but I may be done after having to admit to about 10 different people at the hospital that I gave myself food poisoning from eating brownie batter. And then it turned out to be the stomach flu! So embarrassing. (In hindsight, I'm laughing at myself, but at the time I really was mortified.)
A week or so after that, I found out that my grandmother had …
November 11, 2008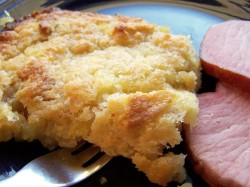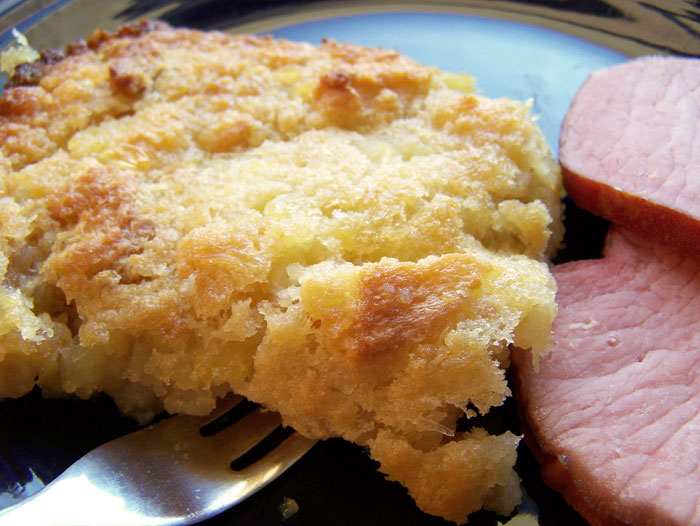 Okay, "Pineapple Stuff" is not the actual name of this recipe, it's technically called Scalloped Pineapple (think scalloped potatoes, not seafood). But I, in my infinite wisdom as a child dubbed this dish Pineapple Stuff and as thus it will be known forever. I guess you can call this Pineapple Casserole as I think that's a bit more descriptive. This is probably my favorite recipe in the whole wide world and has been since I was a kid. It was my mom's signature dish, which she served at all the dinner parties and all the pot lucks and which everyone raved about. I've made it a million times at this point, but I don't think mine has ever tasted as good as when she made it. I guess that's just how it goes, but that certainly doesn't stop me from making it.
This is not a …
April 11, 2012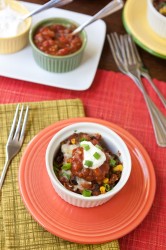 When it comes to dinner, Mexican food is my big weakness. I don't go out to eat too much anymore, especially compared to five plus years ago when Brandon and I dined out more days than we ate at home, but I can't give up my Mexican food. I go to my favorite Mexican restaurant at least every other week, sometimes more often. Whenever we move to a new town, finding a Mexican restaurant with a decent chimichanga and good queso blanco is my number one priority. And there have been some places (*cough* Jacksonville) where that meant trying out pretty much every Mexican restaurant in town.
I know I shouldn't eat at the Mexican restaurant so much, though. It's probably one of unhealthiest meals you can have. So whenever I see a Mexican-ish recipe in one of my many low fat/light cookbooks I always try it in …
November 4, 2008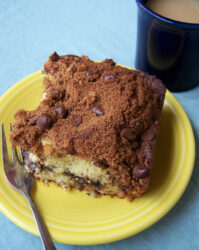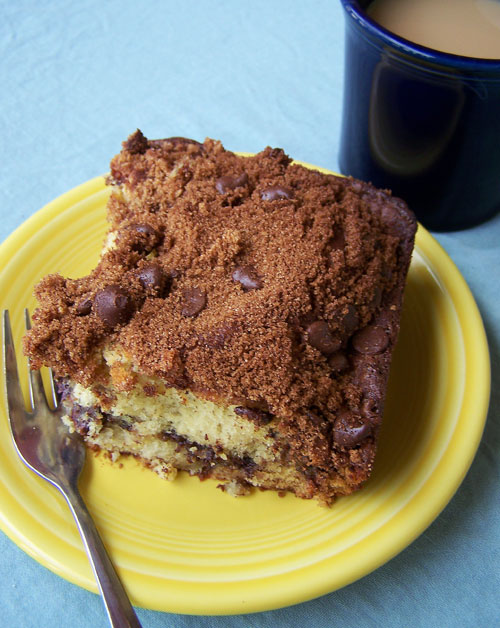 I had a bunch of overripe bananas that I didn't want to go to waste, so I was going to make some banana bread. That's what you do with overripe bananas, right? But I couldn't help thinking how boring that is. I have a great banana bread recipe from my mom, but that's the point, everyone and their mom already has a great banana bread recipe on hand. So I made it my mission to find something different to make with overripe bananas and boy did I hit gold. This banana coffee cake recipe is AWESOME! I'll be making this again and again. If I have kids, they will have this recipe from me, just like I have my mom's banana bread recipe. That's how good this stuff is.
The one fault issue nit pick, I have with …
November 21, 2012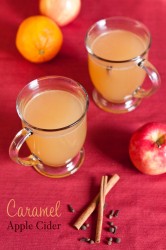 November has passed in a flash and here we are, it's almost Thanksgiving! I'm freaking out about this because I just got back from vacation and I'm having a hard time adjusting to normal life again. We spent half the week in a secluded cabin in the Smokey mountains and the other half in Asheville, NC, which is a pretty little town with lots of wonderful restaurants. I had such a good time that I'm already mentally planning a trip back to the same area next year!
I didn't mean to take such a long break from posting but between work deadlines and vacation it didn't leave much time for cooking this month. But thanks to how easy this recipe is, I did have a chance to whip up this delicious drink in my spare time. I wanted to post it before Thanksgiving …
June 5, 2009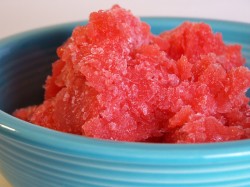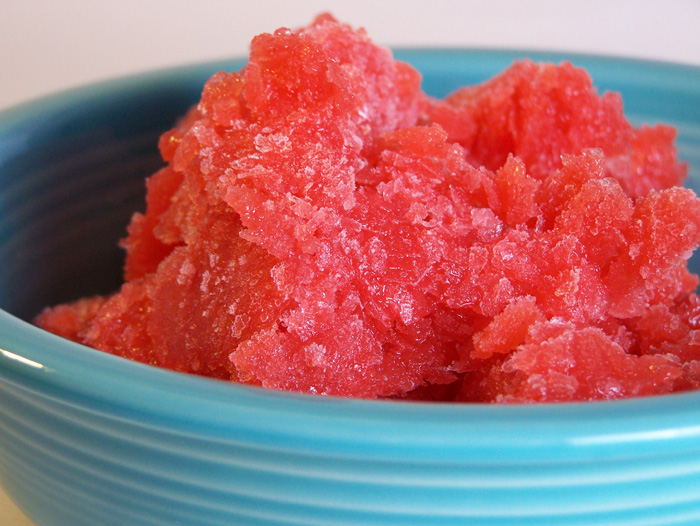 I have a very obsessive personality. It tends to invade all aspects of my life from how I work to the music I listen to and the amount of time I spend on the internet or how much TV I watch. (I'm not a "casual" TV viewer at all, I either have to see every episode of a show from the very beginning or I don't watch it at all; I HATE missing episodes and I'll only start watching a show in it's second or later seasons if I can catch up by watching the DVDs of previous seasons first.)
But my obsessive personality has a really big effect on how I eat. It's probably one of the reasons I've always been such a picky eater. When I decide I don't like something, then that's it, I don't eat it again. Ever. I haven't eaten a …
November 12, 2009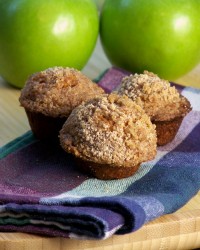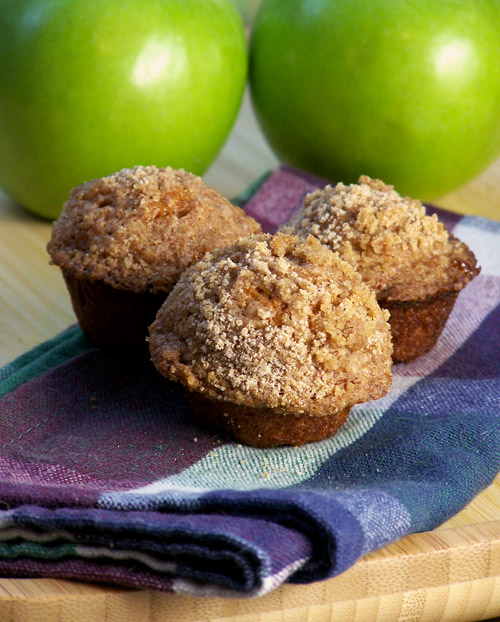 Remember when I said I wanted to try out more things with pumpkin in them. Well, be prepared because I've gone a little pumpkin crazy. I had a giant can of pumpkin pie mix that I used for those cupcakes and still had a bunch left over afterward so I went in search for some muffins to use up the rest. But those cupcakes were decidedly not good for you and I wanted to make something that I wouldn't feel guilty about eating. But it still needs to taste good, you know? Well, this recipe totally satisfies both of those requirements.
Basically, I found a recipe that sounded good and I "healthed" it up. I replaced some of the white flour with wheat flour and I substituted the oil with applesauce. That might make these sound kind of boring, but it's the …