June 8, 2009
I'm still chugging along with the Bread Baker's Apprentice Challenge. So far I'm (mostly) having fun and learning a lot.
The second week bread was Artos or Greek Celebration bread. I really didn't have any trouble at all with this bread because it was really similar to my King Cake except that Artos has a lot more spices: cinnamon, nutmeg, allspice and cloves. The only trouble I had was the shaping, of course. I can tell it's going to take a lot of practice to get good at shaping things because I'm just not good at that at all. The version of artos I did was called Christopsomos (though I made it plain, it's technically supposed to have nuts and dried fruit in it), which is shaped into a boule (an oval, the only shape beside a loaf that I can do without much trouble), but then you roll out two strips of dough and lay them on top of the boule in a cross and then you split the ends and roll them …
More Recipes
February 29, 2012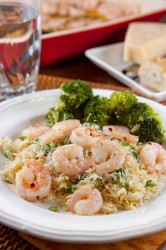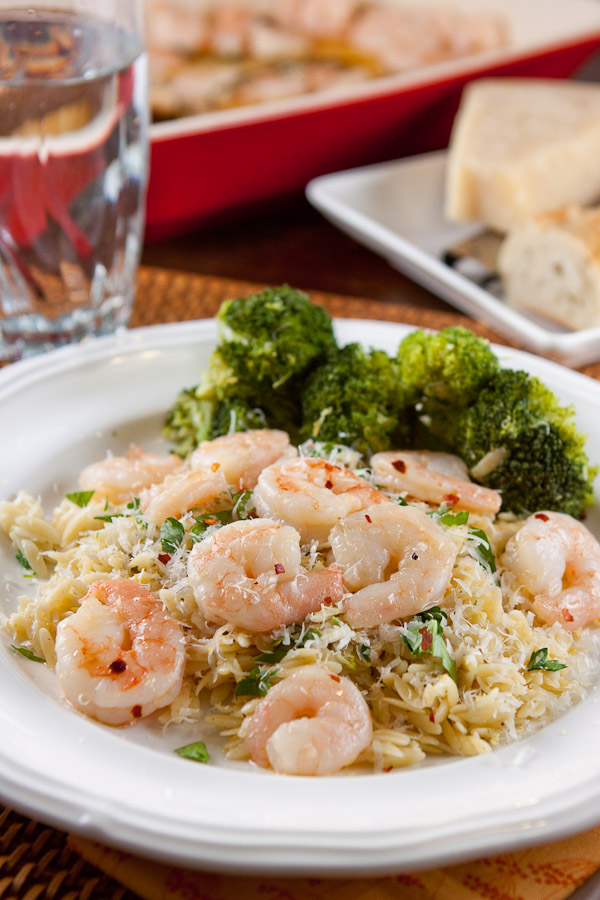 I enjoy cooking but since I only taught myself to cook through sheer force of will, a bookshelf full of cookbooks and lots of food blogs some of my technical cooking skills are pretty lacking. Baking comes to me pretty naturally but I still struggle a lot with cooking. I think it's because baking is mostly linear: you mix all the dry ingredients, then you mix all the wet ingredients, then you mix them all together, etc. Cooking seems to have a lot more multitasking: cook this in a pot and while you're doing that saute this other stuff in the skillet and while you're doing that chop this stuff up and on and on. I cannot tell you how much that stresses me out! That's why I'm a much more adventurous baker than cook. My favorite dinner recipes are the ones that are as simple as possible. …
January 25, 2010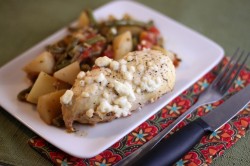 The main reason this recipe caught my eye is because it's a one pot meal that you can make in your Dutch oven. I've been wanting a Dutch oven for years and finally got one for Christmas so anytime I see a recipe that mentions a dutch oven, I'll almost always give it a try. I couldn't afford one of those uber expensive Le Creuset's, so I wound up getting one from Lodge that looks almost exactly the same and is well made, but costs about a quarter less. So far I love it and use it as much as possible: soup, spaghetti sauce, chili, oatmeal, whole chicken. And now I have this new recipe to make in it.
November 18, 2008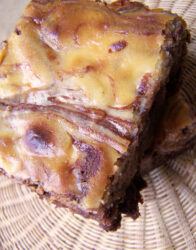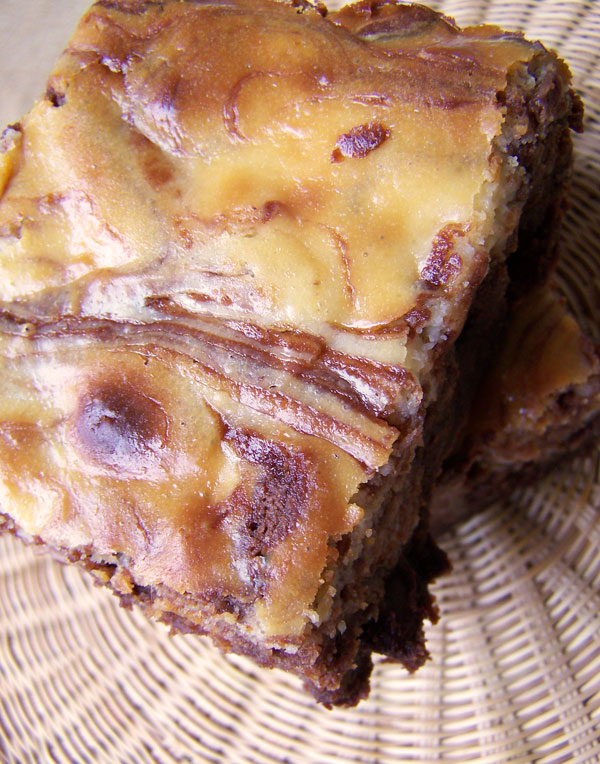 I was really craving some chocolate last Friday night. My usual standby is brownies, because they are simple to whip up, but plain old brownies sounded so boring. I went and searched for brownies at one of my favorite recipe sites and as soon as I saw the name of these brownies I was already drooling.
They did not disappoint at all. Simple to make and they turned out so rich and fudgy. I've made a ton of brownie recipes and this is definitely one of the best. The recipe has chocolate chips in it, but I don't think they were even necessary. They made the brownies almost too rich, so I don't think I'll be adding them next time.
My boyfriend is usually not a fan of brownies (which I can't even fathom), but he loves cheesecake, so he liked these. He's …
December 14, 2012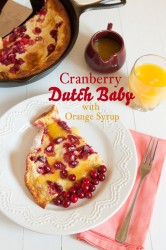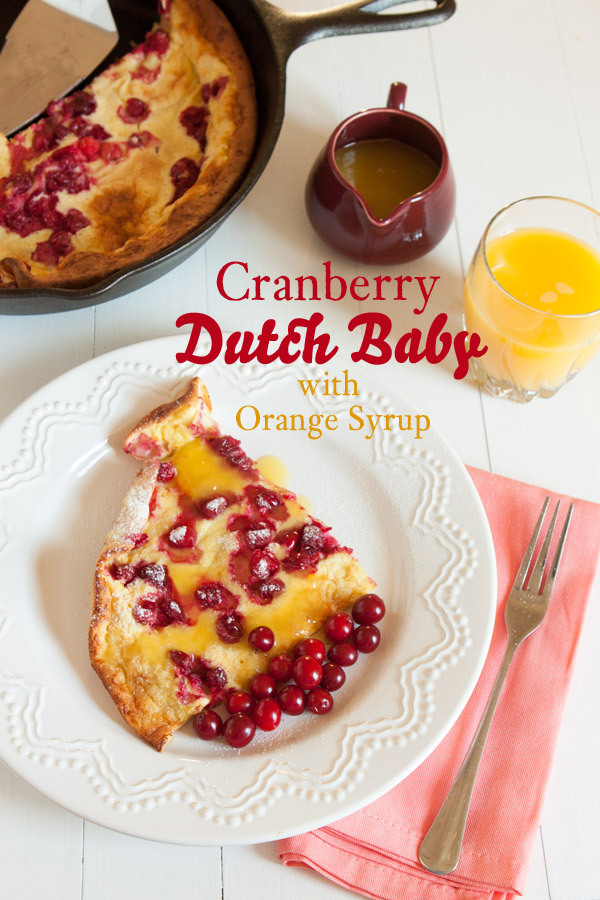 Well, it's that time of year again. The time that I buy bags and bags (and more bags) of cranberries and hoard them in my freezer. I was in Sam's Club last month and they had the biggest bag of cranberries I've ever seen, it had to be at least 5 pounds. Since it was right before Thanksgiving I had absolutely no extra space in my freezer so I didn't buy the giant bag of cranberries (even though I really wanted to). I figured I would get them later but, of course, the cranberries were nowhere to be found on my recent trips back to the store. Despite that, I still had several bags sitting in my freezer and I decided it was finally time to use them!
This dutch baby pancake has been one of …
August 1, 2008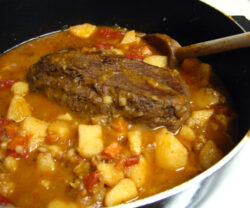 I just rediscovered pot roast and I really like it. See what happened was, at some point in my childhood I decided I didn't like beef. I don't know why. There's no rhyme or reason when you're a kid, you just decide things like that. I wasn't a vegetarian and it's not like I never ate beef (I'd never turn down a hamburger), but I just refused to eat most dishes made with beef.
Slowly, I've been adding more beef back into my life. I like steak and I use ground beef for a lot of dishes. When I saw this recipe, it made me remember that my mom used to make Pot Roast all the time and I liked it. So why did I stop eating it? I guess maybe I thought it would be too complicated to make, but it's really not. It's quite …
December 4, 2008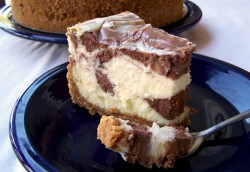 I decided to buck tradition this year and I made a cheesecake for Thanksgiving instead of apple or pumpkin pie. Brandon and I both LOVE cheesecake and he insists that it's more pie than cake, so in his mind I still made the traditional pie. I used my previous cheesecake recipe, (which IMHO is the best) but modified it by adding melted white and dark chocolate, a method I've seen in a bunch of other recipes. If you remember from my previous sojourn into cheesecake baking I had some issues getting it right (it looked undercooked, though it really wasn't). I baked it a bit differently this time and found this is definitely the right way to do it. Plus I think this new method makes it much more like a real New York cheesecake (or so I've heard) because it browns the …
November 12, 2009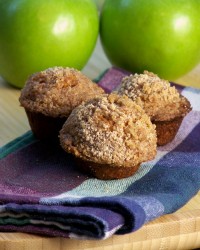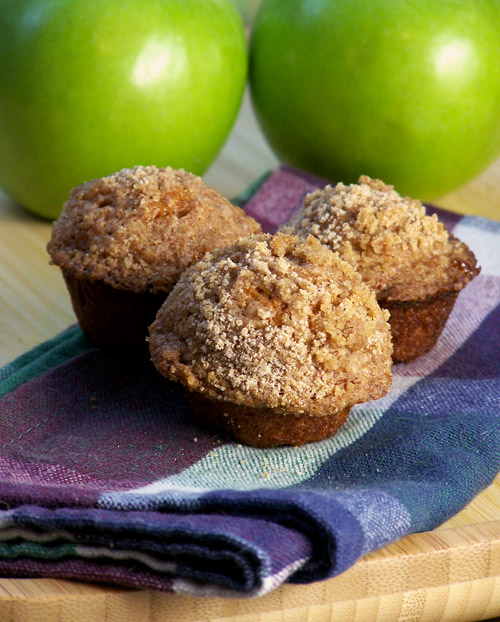 Remember when I said I wanted to try out more things with pumpkin in them. Well, be prepared because I've gone a little pumpkin crazy. I had a giant can of pumpkin pie mix that I used for those cupcakes and still had a bunch left over afterward so I went in search for some muffins to use up the rest. But those cupcakes were decidedly not good for you and I wanted to make something that I wouldn't feel guilty about eating. But it still needs to taste good, you know? Well, this recipe totally satisfies both of those requirements.
Basically, I found a recipe that sounded good and I "healthed" it up. I replaced some of the white flour with wheat flour and I substituted the oil with applesauce. That might make these sound kind of boring, but it's the …