March 29, 2011
It feels weird to be posting a soup recipe when it's almost April, but it actually snowed in Charlottesville this past weekend so Spring isn't quite here yet, at least for many of us in the top half of the country. And you know what? That's kind of okay with me. Spring is beautiful time of year up here, but I actually prefer cold weather. Plus I get to eat more soup! I don't think there's anything I love more than soup (well anything that doesn't have sugar in it, anyway).
During the colder months I make soup at least once a week, but I've been making it less in the past few months. So last week when the temperature dropped and brought rain and snow with it, I knew I had to make some soup. I figure it's my last chance before it gets too warm. I recently had some potato soup at Panera Bread and it made me remember how much I love it, so I decided to improvise my own version at home. I love spicy soup like my favorite Chicken …
More Recipes
November 23, 2009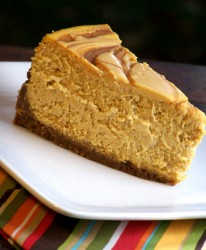 By far, the most popular recipe on this site is my Black and White Chocolate Cheesecake Supreme. I actually made it for the first time for Thanksgiving last year and I decided it would be our new Thanksgiving tradition to have cheesecake instead of pie. I'll take cheesecake over pie any day!
But this year, after discovering my love for all things pumpkin flavored, I decided I wanted to attempt a pumpkin cheesecake. But of course, I didn't want to use any other recipes because Brandon and I both think that my Cheesecake Supreme recipe is the best cheesecake we've ever had (other commenters agree, I've had a bunch of people come back after they made it and tell me how much they loved it). I also really like the concept of the black and white chocolate version and wanted to do …
October 16, 2008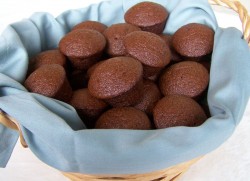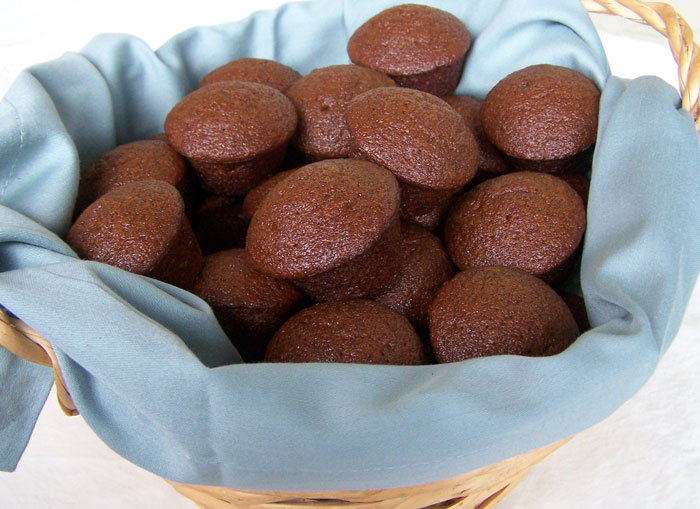 Jason's Deli is one of my favorite places to eat. Brandon and I go there at least once a week just to eat their salad bar. But the real draw of this place are their mini-muffins. They are complimentary and they are DELICIOUS. In fact, they might possibly have crack in them because they are so addictive. I decided a few weeks ago that I just had to figure out how to make them at home. Four batches later, I think I've gotten as close as I can. It's hard to tell since I can't do a side-by-side taste test, but these are pretty darn close. Brandon said he thought they tasted exactly the same. I think the original muffins are a bit sweeter, but that's probably because they have high fructose corn syrup or 8 pounds of sugar or something like that, so I'm …
December 4, 2008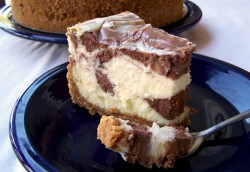 I decided to buck tradition this year and I made a cheesecake for Thanksgiving instead of apple or pumpkin pie. Brandon and I both LOVE cheesecake and he insists that it's more pie than cake, so in his mind I still made the traditional pie. I used my previous cheesecake recipe, (which IMHO is the best) but modified it by adding melted white and dark chocolate, a method I've seen in a bunch of other recipes. If you remember from my previous sojourn into cheesecake baking I had some issues getting it right (it looked undercooked, though it really wasn't). I baked it a bit differently this time and found this is definitely the right way to do it. Plus I think this new method makes it much more like a real New York cheesecake (or so I've heard) because it browns the …
December 16, 2008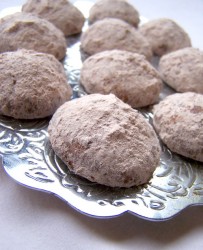 I think Mexican Wedding Cookies are one of the quintessential Christmas cookies out there*. Besides decorated sugar cookies and gingerbread men, they are definitely what come to my mind when I think of holiday sweets. I've also seen them called Mexican Wedding Cakes or Russian Teacakes. I remember my mom would make them for Christmas parties and she'd always have to make special ones for me because I don't like nuts.
*Update 5/1/2009: A commenter said she was making these for Cinco De Mayo, too. Great idea!
Last month I thought about these cookies, which I haven't had in years, and decided to whip some up. They are so easy to make and just as good as I remember. I still don't like nuts and I think these cookies taste just fine without 'em. The recipes I looked at instructed me to make them …
August 14, 2008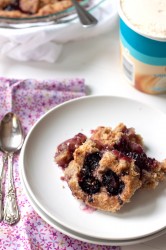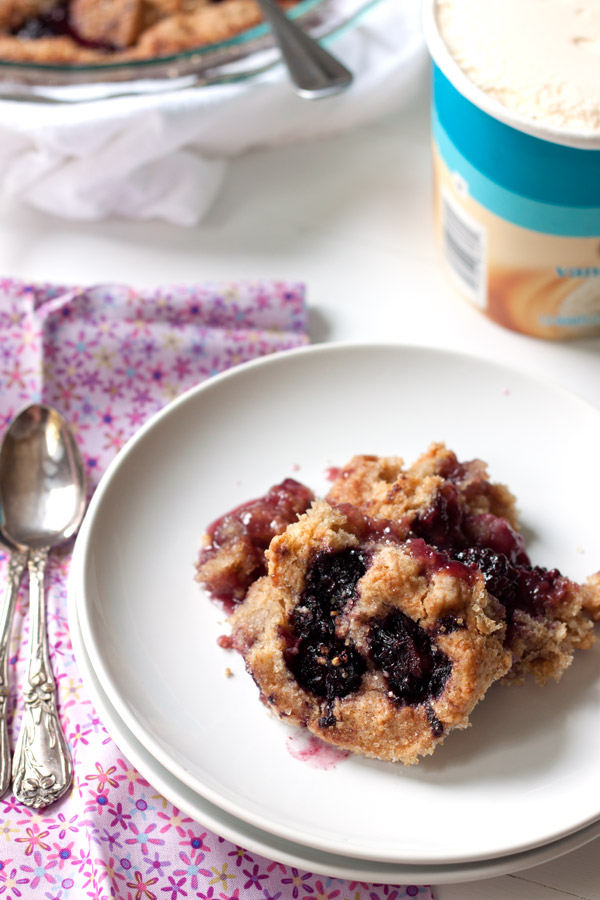 When I made my last trek to the grocery store, I was wandering aimlessly around the produce section (as you do) and saw they a large carton of blackberries on sale. I love blackberries and this made me think back to when I was kid living on the Mississippi Gulf Coast. My neighborhood was right across from the beach (I say was because it's not there anymore due to Katrina) and there was house at the front of the street that had been ripped away by one hurricane or another and all that was left was the foundation. Plants and weeds had grown up around the destruction over the years and it was CRAZY with blackberries. I remember riding my bike over there in the summers and picking blackberries and then I brought them home and my mom made a yummy cobbler with them.
February 29, 2012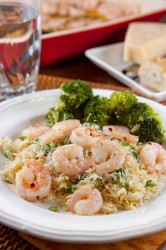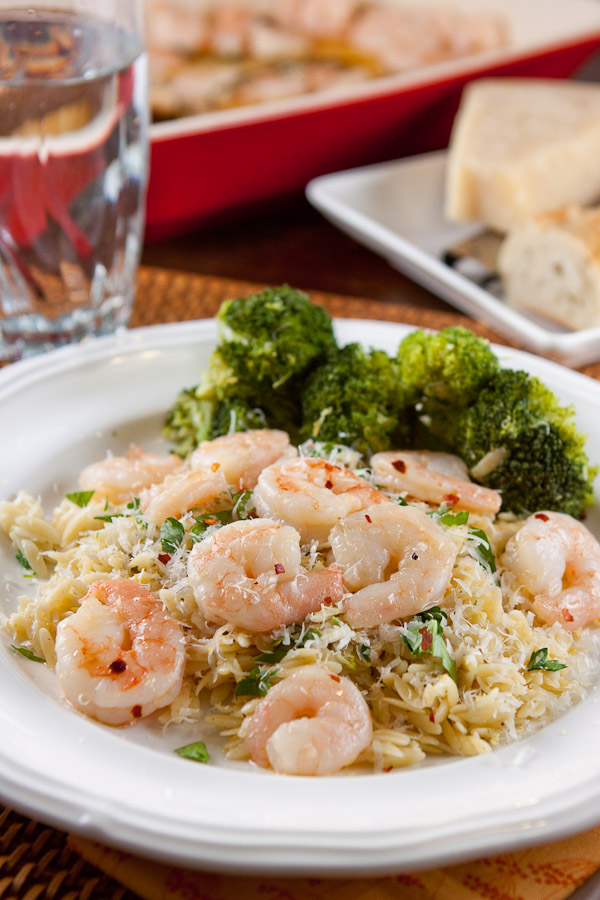 I enjoy cooking but since I only taught myself to cook through sheer force of will, a bookshelf full of cookbooks and lots of food blogs some of my technical cooking skills are pretty lacking. Baking comes to me pretty naturally but I still struggle a lot with cooking. I think it's because baking is mostly linear: you mix all the dry ingredients, then you mix all the wet ingredients, then you mix them all together, etc. Cooking seems to have a lot more multitasking: cook this in a pot and while you're doing that saute this other stuff in the skillet and while you're doing that chop this stuff up and on and on. I cannot tell you how much that stresses me out! That's why I'm a much more adventurous baker than cook. My favorite dinner recipes are the ones that are as simple as possible. …
November 17, 2009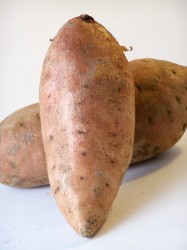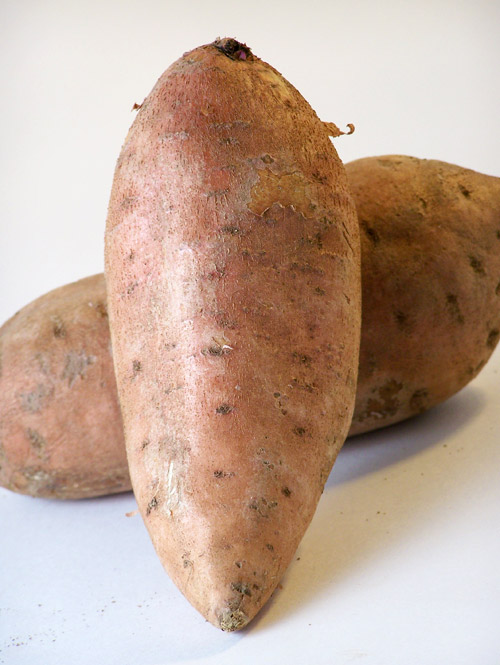 It's Thanksgiving week on Back to the Cutting Board, which means you get not one recipe like usual, but a ton of yummy Thanksgiving recipes over the next 4 days! This was all brought by the people at SpringPad who invited me to participate in their Springsgiving Event. My mission, if I chose to accept it, was to come up with a Thanksgiving menu consisting of five dishes: appetizer, turkey dish, two sides and a dessert. I didn't get too much advance notice, so I immediately sprung (ohh, bad pun) into action coming up with a pre-thanksgiving meal last week. The thing is, I couldn't decide on just 5 things, so we actually wound up eating about 3 days of Thanksgiving last week trying out different recipes (I love being a food blogger). I ultimately did decide on the five things I wanted to submit to the …