March 3, 2010
I'm not sure why it's taken me so long to post this recipe. I've been making it since last year . It's one of my favorites and something I make regularly. I have another more traditional chicken pot pie recipe which I like a lot, but that recipe is most certainly not low fat so I don't make it as much (usually only after holidays to use up the extra chicken/turkey). This recipe is a lighter version of chicken pot pie, but it tastes just as good. I got it from the Weight Watchers website and while I've made some modifications to it, it's still pretty light, especially compared to other chicken pot pie recipes you'll find.
As I've mentioned before, I love using ramekins to make individual portions of my favorite recipes. I'm not so good with the portion control so I like having things portioned out for me in advance. It's just easier that way. You can make this in 4 small ramekins (10 oz.) or 2 large ramekins (20 …
More Recipes
June 4, 2013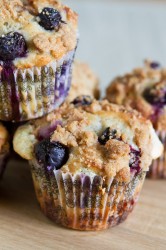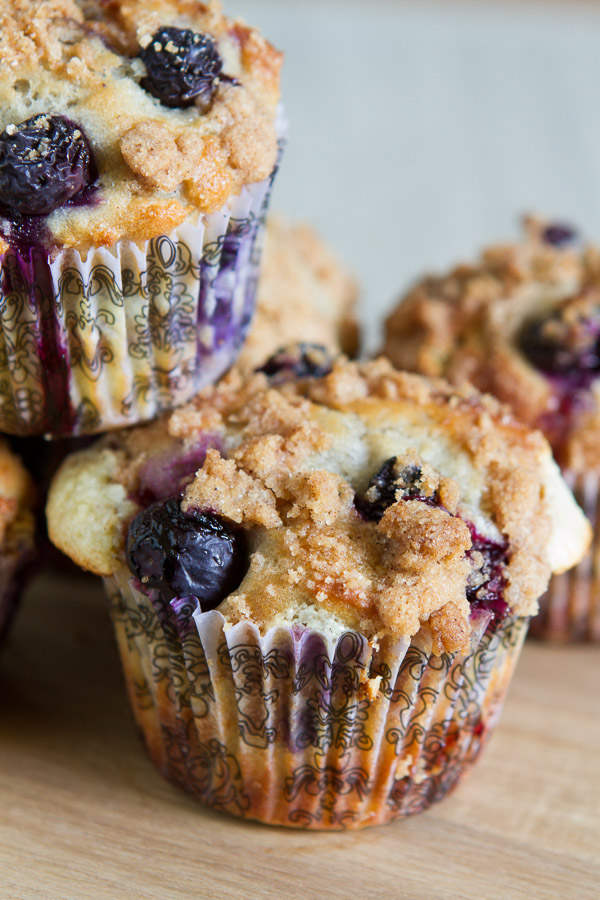 Hey there, I didn't really mean to take a whole month off from blogging but after two weeks I just decided to go with it. Sometimes you just need to take break to recharge! I wish I had the time or energy to be one of those bloggers that posts multiple times a week, but I need to accept that I am not one of those people and do what's best for me instead of feeling bad about it. Sometimes I forget that this is supposed to be fun and not something to stress about. I'm really grateful to everyone that has stuck around. I'll do my best to keep on my normal weekly schedule from now on! Anyway, just because I haven't been blogging doesn't mean I haven't been cooking. I have several recipes in the pipeline and a bunch …
July 11, 2011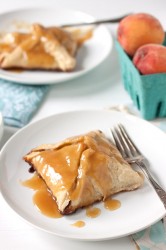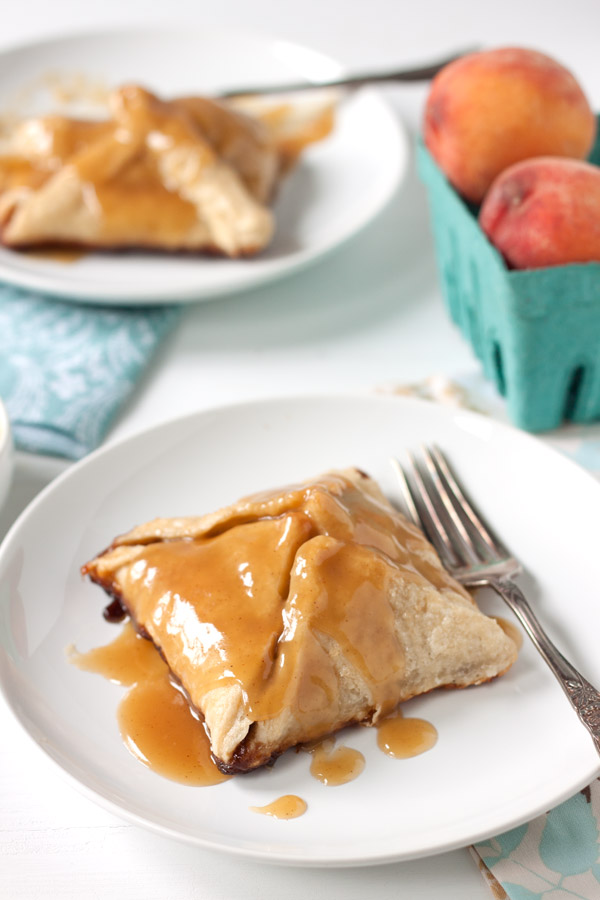 Summer will never be my favorite season due to the 90 degree temperature and humidity around here, but I can't deny that summer produce is my favorite. Since I joined a CSA my kitchen has been overflowing with peaches, nectarines, plums, watermelon, cherries, blackberries and blueberries. I had to admit defeat last week and freeze the rest of my berries and cherries since I knew we weren't going to be able to use them up before they went bad. But that still left me with a bunch of peaches that needed to be used ASAP.
When I mentioned that on twitter I got lots of suggestions for making a cobbler or pie. A cobbler would definitely be my first choice except I had just made one the previous week: a blackberry cobbler that I posted here years ago. I remade the recipe since I wanted to …
November 21, 2012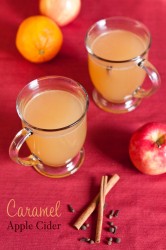 November has passed in a flash and here we are, it's almost Thanksgiving! I'm freaking out about this because I just got back from vacation and I'm having a hard time adjusting to normal life again. We spent half the week in a secluded cabin in the Smokey mountains and the other half in Asheville, NC, which is a pretty little town with lots of wonderful restaurants. I had such a good time that I'm already mentally planning a trip back to the same area next year!
I didn't mean to take such a long break from posting but between work deadlines and vacation it didn't leave much time for cooking this month. But thanks to how easy this recipe is, I did have a chance to whip up this delicious drink in my spare time. I wanted to post it before Thanksgiving …
July 20, 2010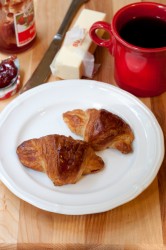 I'm always up for a baking challenge so when Julie over at Willow Bird Baking challenged her readers to make croissants, I didn't hesitate to sign up. I love croissants, but like donuts, I rarely eat them because of how bad they are for you. But there's just something about making something from scratch that makes it seem less bad for you. I guess because you have to put actual time and effort into making it instead of just going into a store and buying it. Plus, it's Brandon's birthday this week and that is one of the 4 times of the year (along with my birthday, Thanksgiving and Christmas) that I let myself eat whatever I want without feeling guilty about it.
And these croissants? Are absolutely worthy of much guilt, but they're just way too delicious and way too much work to feel guilty about. I mean, I made these …
April 10, 2009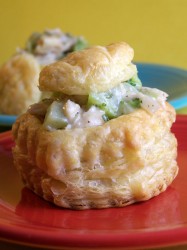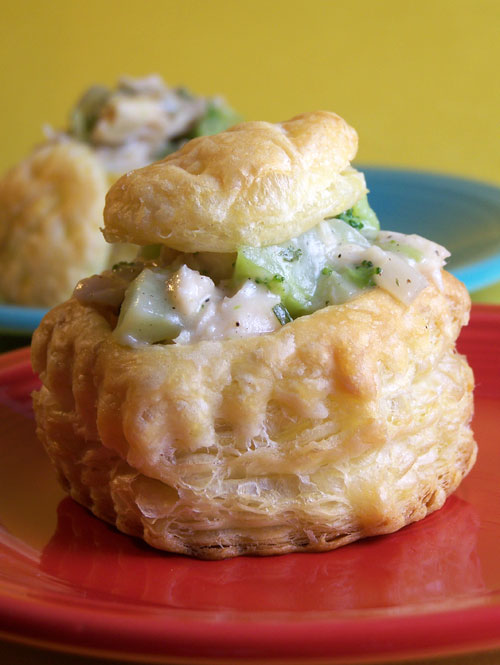 I guess this is one of those basic everyone-has-made-this kind of dishes, but OH. MY. GOD. you just wouldn't even believe how many years have gone into finding this recipe and then actually being able to make it. This recipe, like the inscrutably named Pineapple Stuff, was one of my absolute favorite dishes my mom made when I was a kid. So much so, that I still remember it fondly despite not eating it in almost 15 years. So last year when I started cooking again, I made it my mission to find this recipe. Except I couldn't remember what it was called or what the ingredients were other than broccoli and some adorable little puff pastry shells my mom always used. So I looked through every single recipe in my mom's old recipe collection (which is just a book with hundreds of handwritten recipe cards and …
November 30, 2011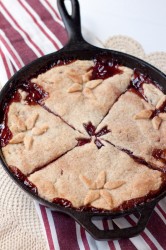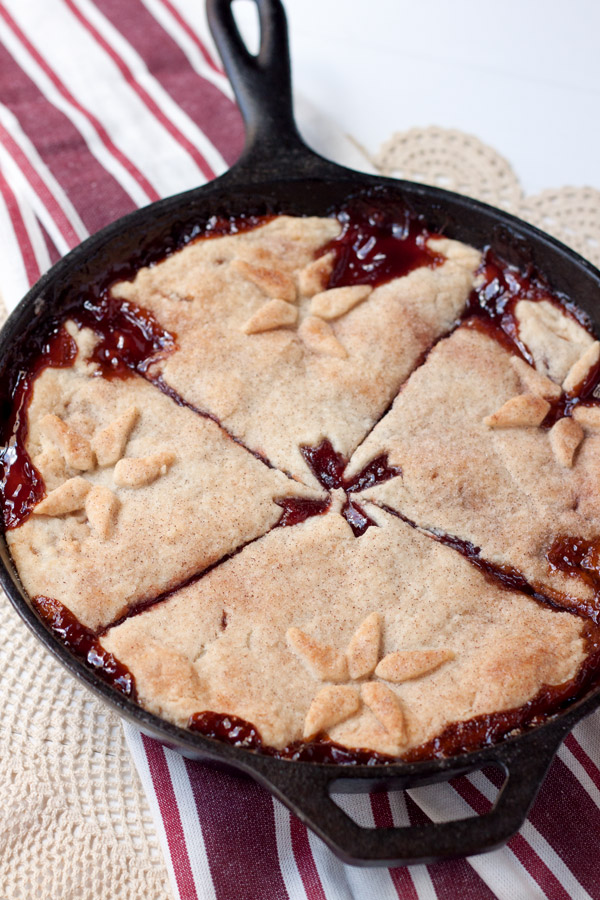 I hope all my American readers had a nice Thanksgiving. The past couple of years Brandon and I have had a guest to help us eat all that food, but this year was a simple Thanksgiving with just the two of us. Unfortunately, my brain kinda went on autopilot as I was preparing all my traditional dishes and I wound up making enough food for probably 5 or 6 people! Suffice it to say we had lots of leftovers.
The biggest culprit turned out to be cranberry sauce. I found a new recipe to try this year and went a little gung ho with it, making enough to feed about 12 people. Thankfully, the cranberry sauce turned out to be as good as its name: Cranberry Sauce Extraordinaire. It will definitely be my go-to cranberry sauce recipe from now on. The best thing is that it's not just cranberries: it has apples, pears, …
September 1, 2009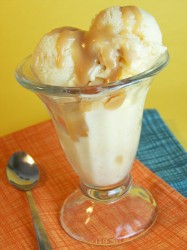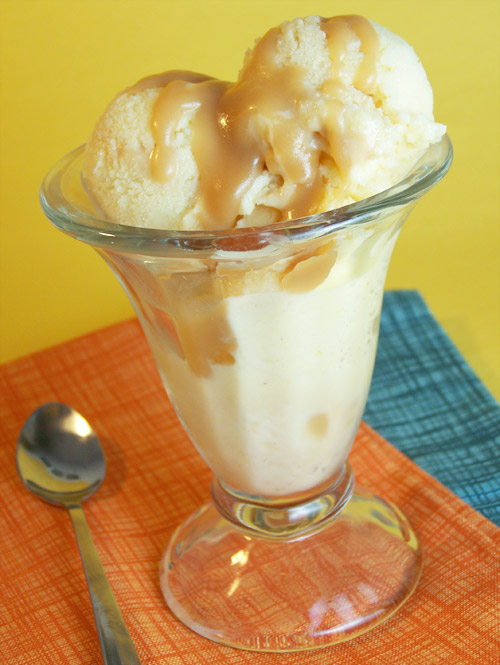 Thanks to twitter I recently discovered it's possible to make ice cream without an ice cream maker. I honestly had no idea this was possible and have been actively contemplating buying an ice cream maker this summer after seeing so many great homemade ice cream recipes. But then my popcorn popper died (after weekly use for almost 2 years it was worth it's $30 price tag) and I decided it was much more important to replace it than to buy an ice cream maker. But just as I had given up on being able to make ice cream, someone on twitter complained about not having an ice cream maker and another person replied with a link to instructions for making it by hand. I did some googling and found some more tips. Turns out it's really easy. No, not as …