July 11, 2011
Summer will never be my favorite season due to the 90 degree temperature and humidity around here, but I can't deny that summer produce is my favorite. Since I joined a CSA my kitchen has been overflowing with peaches, nectarines, plums, watermelon, cherries, blackberries and blueberries. I had to admit defeat last week and freeze the rest of my berries and cherries since I knew we weren't going to be able to use them up before they went bad. But that still left me with a bunch of peaches that needed to be used ASAP.
When I mentioned that on twitter I got lots of suggestions for making a cobbler or pie. A cobbler would definitely be my first choice except I had just made one the previous week: a blackberry cobbler that I posted here years ago. I remade the recipe since I wanted to update the sad looking photos that accompanied it. I highly recommend it, so please check it out if you're looking for a great cobbler recipe!
More Recipes
September 19, 2012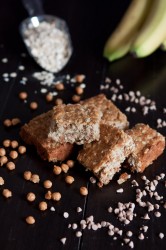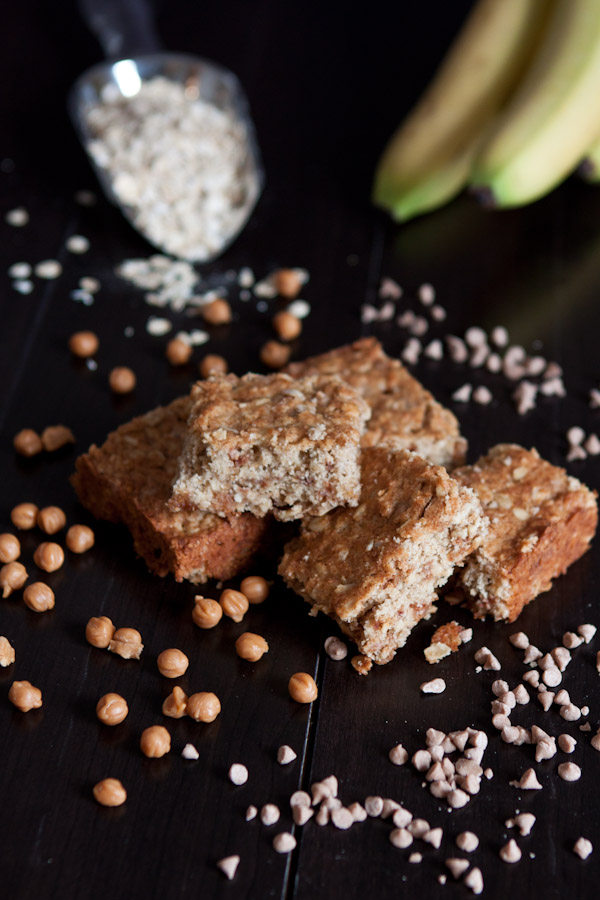 I don't know what it is about bananas but I always feel compelled to buy a huge bunch of them despite the fact that most of the time I eat three or four while the rest sit there and rot. But then I wind up standing in front of the bananas again at the grocery store and telling myself that this time I'll really eat them all. THIS TIME. I'll eat two a day! I swear! Yeah, right.
But now, I finally have a good excuse for letting those bananas blacken and it's all thanks to this recipe. I'd been looking for something with oats that was healthy but still, you know, actually tasted good so when I saw a recipe that had oats and used up all my overripe bananas it seemed perfect. But I still wanted it to be healthier so I did some tests. Can I use whole wheat flour? Can I use less butter? Luckily, the answer …
July 28, 2011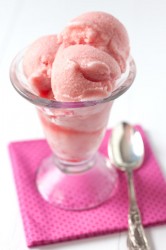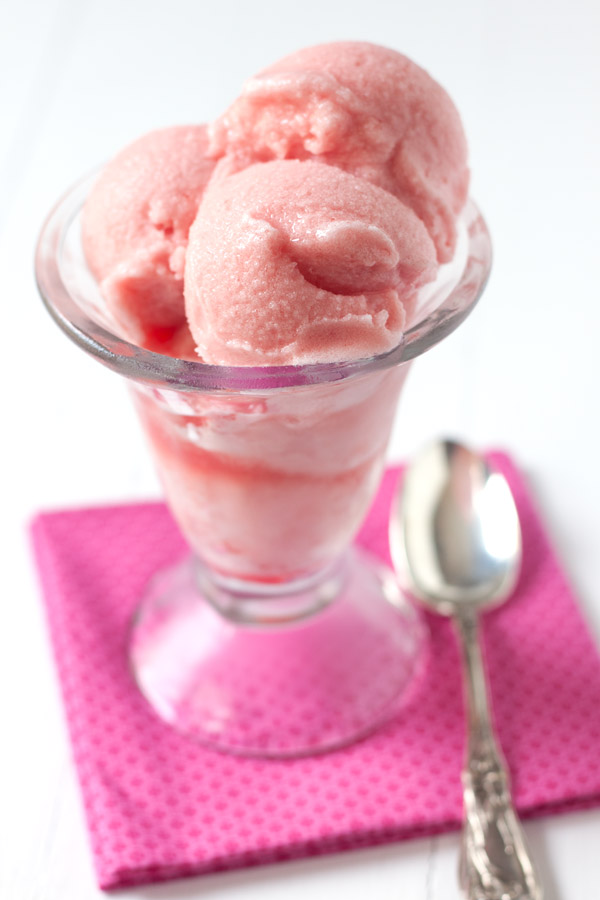 Are you tired of hearing people complain about the heat yet? Well, sorry, but I live in Virginia and it's hot here. I am literally counting down the days until Fall because I HATE this heat with a passion. No wonder I was so miserable when I lived in Florida! Fortunately, the fact that I have a real Fall and Winter to look forward to makes Virginia much more bearable, even when it's 100 degrees outside. I had a whole different recipe prepared to post, but it involved chile powder and a 400 degree oven and I just couldn't post it. It's too damn hot outside to even think about turning on the oven that high.
Instead, I decide to make the complete opposite. It involves no cooking (well…unless you count boiling a cup of water) and it's frozen. And it has my new obsession: watermelon. …
June 30, 2008
I'm always looking for new recipes for easy and fast dinners to make. But a lot of times fast and easy = boring and no flavor. The other thing I'm always looking for is good pork recipes. I have chicken dishes out the wazoo, but barely any good pork ones. The other night I was pleasantly surprised to find a recipe, which I had torn out of a Real Simple magazine ages ago, that was successful on all counts.
I paired this recipe with my absolute favorite side dish: mashed potatoes. I used to think "real" mashed potatoes were too much work and would make the kind from a box instead, but then I found this recipe and realized how simple they are to make. I probably make mashed potatoes at least once a week these days.
April 6, 2012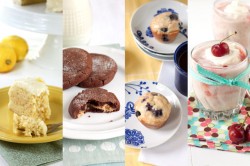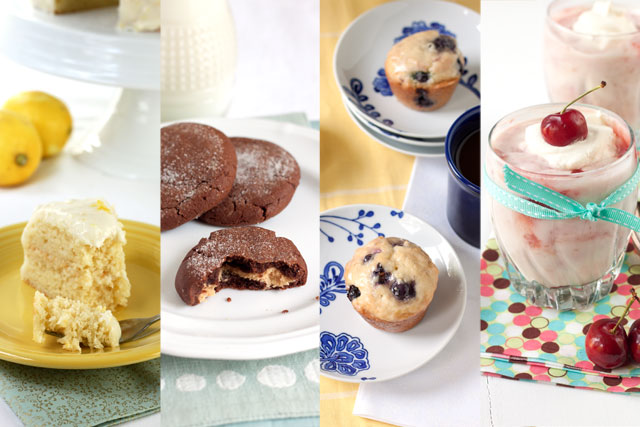 I was hoping to get a new recipe up here this week but several work deadlines haven't left me with much free time. So with Easter coming up I thought it would be a good time to post a round up of my favorite Spring recipes. At the end I also included a few links to fun looking Spring/Easter recipes from some of my favorite food bloggers. Check them out!
I'll be back next week with a new recipe. Hint: it's not very Springy but it'll be great for Cinco de Mayo next month. 🙂
September 15, 2008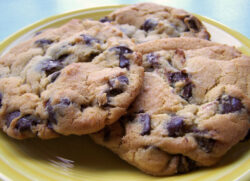 I know, know, another chocolate chip cookie recipe. There are a million of them and they're always THE BEST, right? Well, no, they aren't because these are hands down the best chocolate chip cookies you will ever bake. Period. These are from the New York Times reporter who went in search of the best ways to make chocolate chip cookies and this recipe is the culmination of that. I made these for my coworkers and they were gone in seconds. Everyone loved them and said they were the best they ever had. One of my coworkers even begged me to make her a batch that she wouldn't have to share with anyone else.
May 10, 2011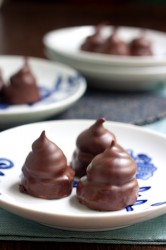 I think I'm starting to look forward our Game Nights more for the baking, than for the actual, you know, playing games. Since 99% of the cooking I do is for me and my boyfriend it's really fun to have an excuse to make something for other people. It's also pushing me to challenge myself and try new techniques. These mallow cookies are a prime example. I've been wanting to make this recipe for a long time, but it always seemed like too much effort for cookies that only one other person would see. But making them for a group of people seemed much more worth it and even sounded like the process would be really fun. Plus, these cookies are seriously impressive looking. What can I say, I like to show off. Who doesn't?
So, are these as big a pain in …
October 14, 2008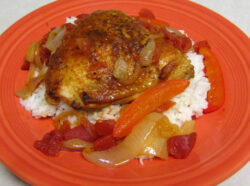 My boyfriend and I have this inside joke about paprikash and goulash. It makes no sense to anyone but us, but suffice it to say, when I saw a recipe for paprikash, I HAD to save it. I finally got around to making it last week and while I may have made it sort of as joke, it's really good. And easy to make as well.
This recipe is supposed to be made in a dutch oven, but I don't have one (it's on my Christmas list!). I just made it in a skillet and then transferred everything to my 13×9 Pyrex to cook in the oven. Because I was making it in a larger dish, I didn't think there were enough diced tomatoes so I added a second can. But even if I was making it in a smaller dish, I still think I would have doubled …