July 27, 2009
It seems like every week I keep saying "this is my favorite", but hands down, these two breads are my favorite from this challenge. A couple of reasons for this:
1. Both recipes were extremely easy. No waiting a day for pre-ferments, just mix up the ingredients, knead, shape, proof, bake and boom: you have yummy bread in about 4 hours.
2. They're just good. Period. The raisin bread tasted just like the raisin bread you buy at the store. The cinnamon rolls were just amazing. I could have eaten about a million of them. In fact, after picking out the photos for this entry (it's been a few weeks since I actually made them), I got such a craving for them that I had to make another batch.
More Recipes
January 29, 2009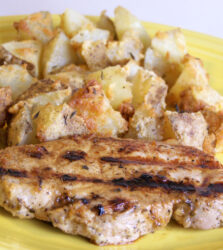 I made this the other night and even though it's not from the weight watchers cookbook, it's definitely low fat (the pork is anyway) and it's quite flavorful. I have some other WW recipes I need to post, but I'm having some technical issues, mainly that I'm having trouble getting good pictures in my horribly lit new kitchen (as you can see from the pic above, which I wouldn't normally post, but it's the best I had)*. I'm thinking about getting one of those table top lighting systems, possibly this one (mostly because it's under $100, and I'm cheap) . Anyone have experiences with these things like this? Recommendations? It really takes the fun out of it when I make something really good that I want to share and all …
September 15, 2008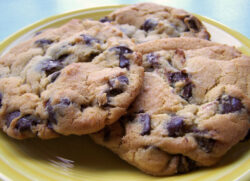 I know, know, another chocolate chip cookie recipe. There are a million of them and they're always THE BEST, right? Well, no, they aren't because these are hands down the best chocolate chip cookies you will ever bake. Period. These are from the New York Times reporter who went in search of the best ways to make chocolate chip cookies and this recipe is the culmination of that. I made these for my coworkers and they were gone in seconds. Everyone loved them and said they were the best they ever had. One of my coworkers even begged me to make her a batch that she wouldn't have to share with anyone else.
June 23, 2010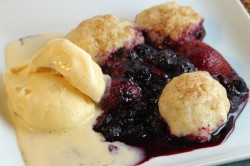 Next Monday, this blog will be 2 years old and since I didn't really do anything to celebrate the anniversary last year I decided to go all out this year. So welcome to the completely redesigned Back to the Cutting Board! If you're reading in the comfort of your feed reader, I'd love it if you'd click on through and take a look. Plus there is a reason you will want to visit, which I'll get to soon…
Since I've posted quite a few recipes over the last two years, I wanted to make the site easier to browse. I cleaned up the Recipe Index and I added a new Ingredients Index if you want to search for recipes with specific ingredients. I also made an effort to simplify things. I loved my previous design, but I wanted something cleaner and simpler this time. …
October 25, 2009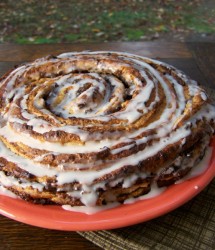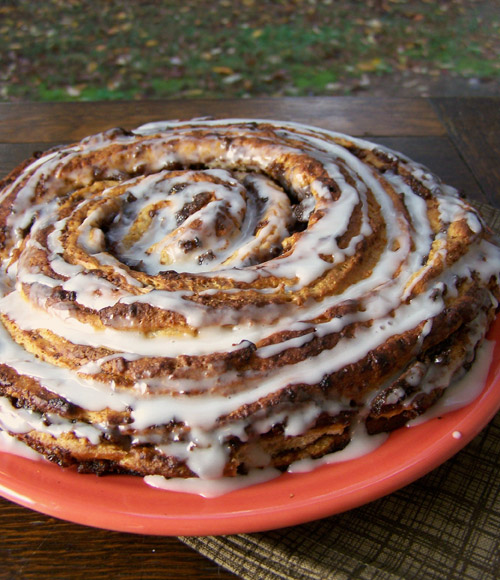 Late last week I finally got the island I ordered for my kitchen, which adds almost 4 glorious feet of counter space, so on Saturday I had an itch to break it in with some type of fun recipe that involved rolling out dough. Scanning through my cookbooks, I saw this recipe and it definitely fit the bill. I wound up modifying it to fit the ingredients I had in my pantry (mainly I substituted raisins for figs and added cinnamon and ginger), but it turned out really, really good.
And seriously, what's not to love? It's a giant cinnamon roll. Let me say that again: a cinnamon roll the size of a cake! It's taken a lot of effort to eat this thing like an actual cake (ie you cut a small section from it) instead of just unrolling and eating the whole thing the way …
November 12, 2009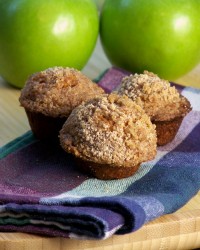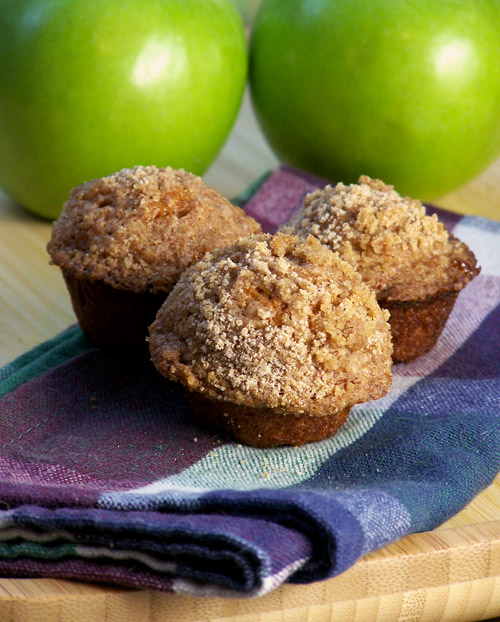 Remember when I said I wanted to try out more things with pumpkin in them. Well, be prepared because I've gone a little pumpkin crazy. I had a giant can of pumpkin pie mix that I used for those cupcakes and still had a bunch left over afterward so I went in search for some muffins to use up the rest. But those cupcakes were decidedly not good for you and I wanted to make something that I wouldn't feel guilty about eating. But it still needs to taste good, you know? Well, this recipe totally satisfies both of those requirements.
Basically, I found a recipe that sounded good and I "healthed" it up. I replaced some of the white flour with wheat flour and I substituted the oil with applesauce. That might make these sound kind of boring, but it's the …
August 14, 2008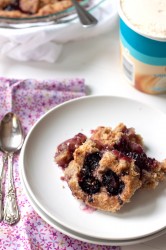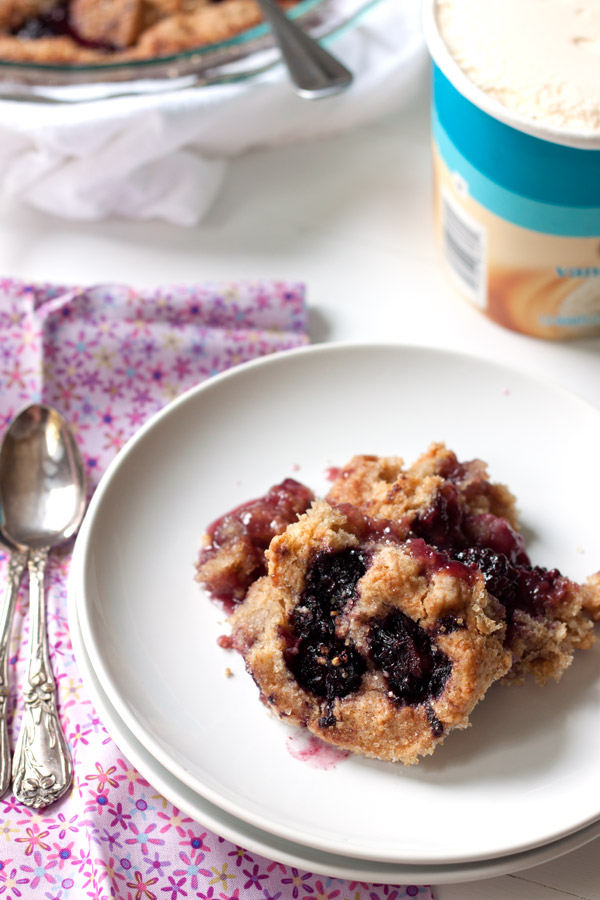 When I made my last trek to the grocery store, I was wandering aimlessly around the produce section (as you do) and saw they a large carton of blackberries on sale. I love blackberries and this made me think back to when I was kid living on the Mississippi Gulf Coast. My neighborhood was right across from the beach (I say was because it's not there anymore due to Katrina) and there was house at the front of the street that had been ripped away by one hurricane or another and all that was left was the foundation. Plants and weeds had grown up around the destruction over the years and it was CRAZY with blackberries. I remember riding my bike over there in the summers and picking blackberries and then I brought them home and my mom made a yummy cobbler with them.
November 11, 2010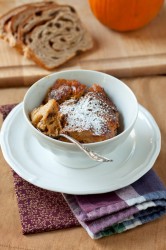 I love bread. It's probably my favorite food. When we order pizza, I take off the greasy cheese and just eat the crust. My favorite restaurants are the ones that bring you a basket of bread. Low-carb diets? I couldn't make it more than a couple days. I have a pretty major sweet tooth, but if I was ever forced to choose between bread or sugar, well, this blog would have a whole lot less desserts on it. (But let's really hope that "Sophie's Choice" never comes to fruition, okay?) What I find really strange is that despite my love of bread, I have never had bread pudding before. I don't know how that happened, but I have been meaning to rectify it for a while.
I had a loaf of raisin bread sitting around and getting stale so I finally decided this …