December 9, 2008
So I guess December is the official cookie baking month, right? I don't feel so bad about making/eating cookies in November and December. Diets are what January is for. I consider myself quite the cookie connoisseur but I realized last month that despite my love for all things peanut butter, that I've never made peanut butter cookies from scratch. Of course, I had to remedy this immediately. Brandon had a cookie craving one night and didn't want to wait the requisite 36 hours for chocolate chip cookies so I found this recipe and whipped it up. I LOVED how fast and easy these were to make. This recipe also had more peanut butter in it than any others I found, and I don't think you can go wrong with more peanut butter.
While I liked these cookies a lot, I couldn't help but think that peanut butter always tastes better with chocolate. I remembered a cookie recipe I saw where they dipped the cookies in melted chocolate and then let it set. I tried this with some of the batch I made and …
More Recipes
May 10, 2011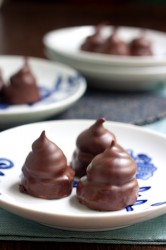 I think I'm starting to look forward our Game Nights more for the baking, than for the actual, you know, playing games. Since 99% of the cooking I do is for me and my boyfriend it's really fun to have an excuse to make something for other people. It's also pushing me to challenge myself and try new techniques. These mallow cookies are a prime example. I've been wanting to make this recipe for a long time, but it always seemed like too much effort for cookies that only one other person would see. But making them for a group of people seemed much more worth it and even sounded like the process would be really fun. Plus, these cookies are seriously impressive looking. What can I say, I like to show off. Who doesn't?
So, are these as big a pain in …
March 21, 2012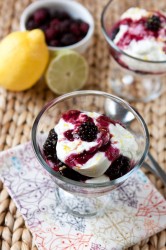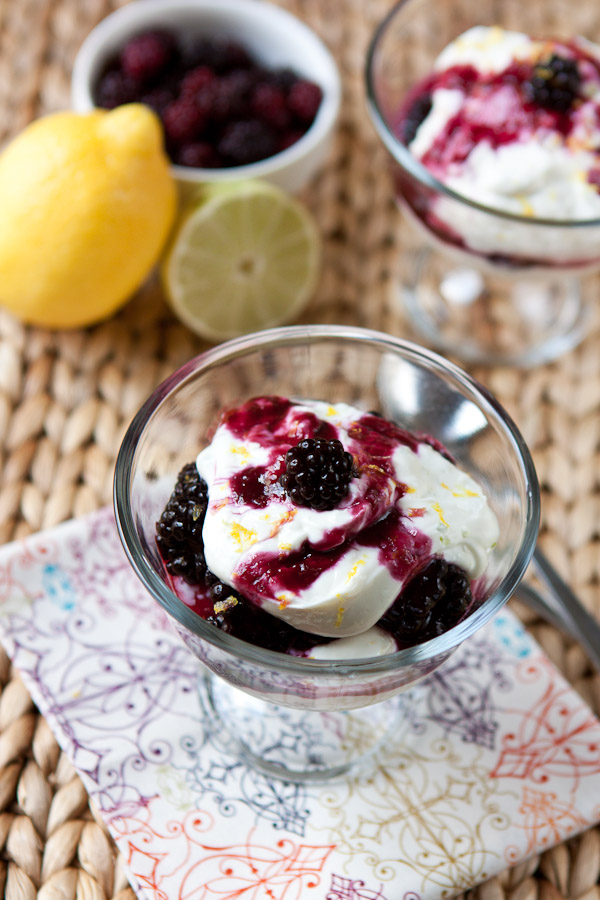 Spring is officially here! And in the spirit of spring cleaning I've started going through my packed freezer to finally use up the last of the fruit that I froze last year. I got a ton of blueberries and blackberries from my CSA and have been using them in muffins all winter but after last week's Pop Tart adventure I didn't really want muffins or anything too carb-y. I've been craving a lemon dessert lately and lemons always pair well with berries so this was the perfect opportunity to finally make something.
Even though lemons are technically a summer fruit, there's really nothing else that evokes Spring to me as much as a lemon. It's just so fresh and bright, like the colorful blooms that are popping up all around my neighborhood these days. It's the perfect thing to help transition between the stark coldness of winter and …
May 20, 2009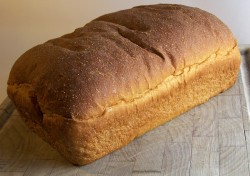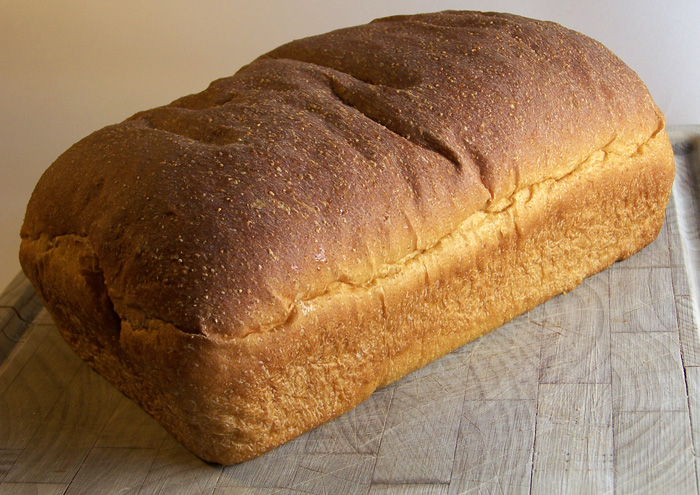 So I decided to do something a little crazy. The awesome Nicole at Pinch My Salt started a group to make every single recipe in The Bread Baker's Apprentice by Peter Reinhart. When she first announced it on Twitter, I was interested but ultimately decided it would be too much work. But then more and more people started joining with her and I kept thinking about it until she announced she was closing the group to new members. As soon as I heard that it made me realize how much I wanted to do this, so I emailed her immediately to join the group.
March 16, 2011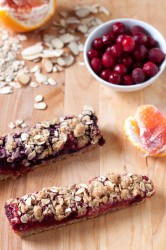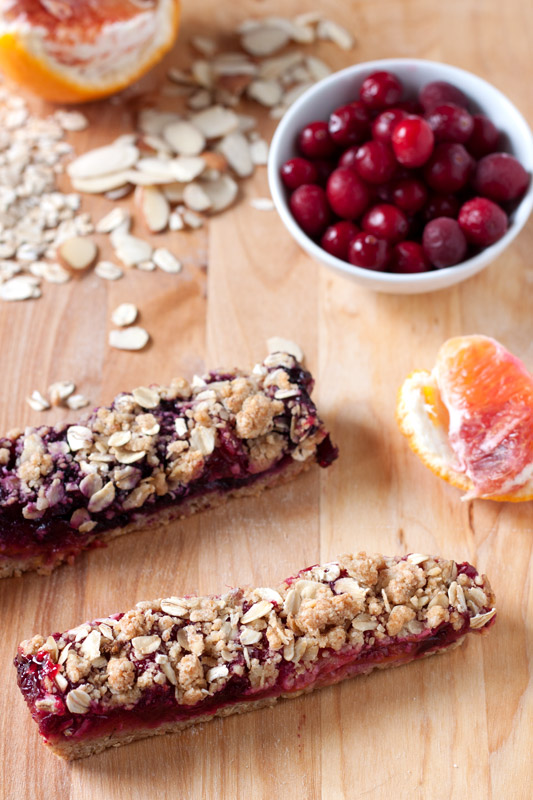 After last week's fried indulgence, I wanted to make something totally guilt-free that used up a bunch of fruit I had sitting in my fridge and freezer. I'm always on the lookout for homemade versions of the store bought snacks I love, so after reading this post about Fruit Bars I immediately headed down to the kitchen to make my own.
I am so glad to have found this recipe because I will never need to buy fruit bars at the grocery store ever again. These taste so much better than anything store bought and they are filled with natural ingredients.
My bars have a crust of ground up almonds and oats along with flour and just enough butter. It's like a healthier version of shortbread, but it tastes just as good. I had lots of berries and some beautiful blood oranges so I made …
June 28, 2008
I consider myself a fairly good baker. I've always had a sweet tooth, cakes, cookie, brownies, etc. I've been making those since I was a kid. Pies are different though. Pies always seemed too hard, so I haven't made many pies before. Maybe once a year during the holidays I'll try to make one, always with varying results. But when I saw this pie the other day, I knew I had to make that.
I thought this was kind of hard to make if only because it had so many steps with varying wait times before and after each part. But that's probably just because all the pies I've made in the past have been the mix it together, pour in crust variety. Next time, I'd probably just do a premade pie crust to make things a bit easier and faster. …
April 7, 2010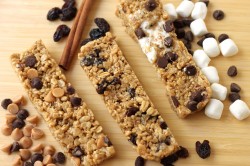 I've been looking for this recipe forever. These Quaker granola bars are just about my favorite snack and I've been eating them my whole life. I like them because they are soft and chewy and not hard and tooth breaking like other granola bars I've tried. I also like the rice cereal in them because it makes them seem more like Rice Krispy treats with granola in them rather than boring old "healthy" granola bars. Healthy food isn't inherently fun, Rice Krispy treats are always fun.
May 5, 2011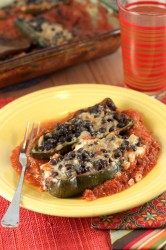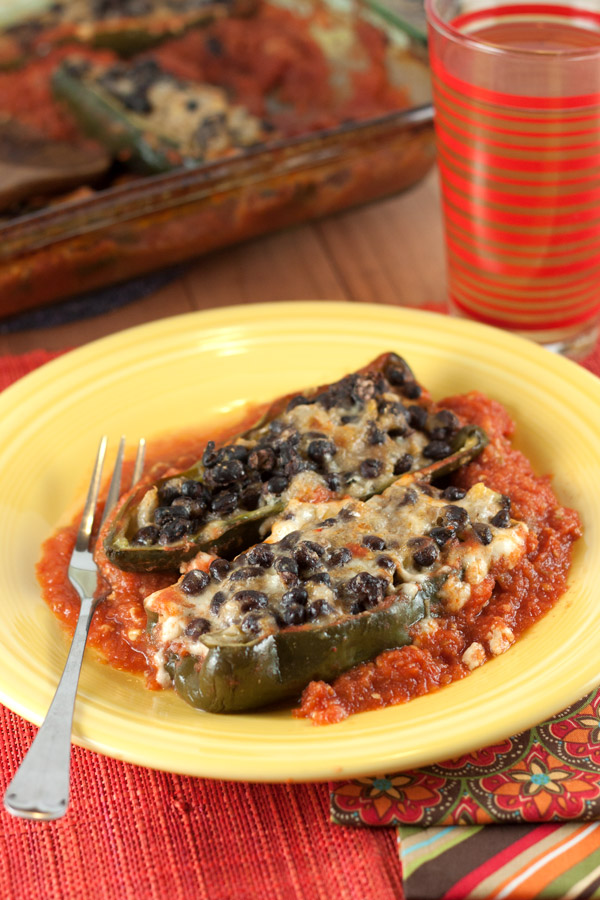 Most of the time I don't have the forethought to plan recipes related to holidays that aren't Thanksgiving or Christmas, but I happened to make this for dinner a few days ago and I knew it would be perfect to post on Cinco de Mayo. And in fact, this dish is sort of a celebration for me because it signifies that I've finally graduated from the realm of the picky eaters! Chile peppers were my last big food phobia and I'm very happy to say this recipe has put all my fears to rest. And, even crazier, as I was shoveling a stuffed poblano into my mouth my main thought was that I wanted it to be spicier. Five years ago, I wouldn't even touch bell peppers, so eating a dish with not one, but two kinds of chile peppers in it would have been crazy talk.
This recipe is like …