November 4, 2008
I had a bunch of overripe bananas that I didn't want to go to waste, so I was going to make some banana bread. That's what you do with overripe bananas, right? But I couldn't help thinking how boring that is. I have a great banana bread recipe from my mom, but that's the point, everyone and their mom already has a great banana bread recipe on hand. So I made it my mission to find something different to make with overripe bananas and boy did I hit gold. This banana coffee cake recipe is AWESOME! I'll be making this again and again. If I have kids, they will have this recipe from me, just like I have my mom's banana bread recipe. That's how good this stuff is.
The one fault issue nit pick, I have with the recipe is that it's actually too good. Seriously. It's almost too rich to eat in the morning. That could just be me, though. I'm used to eating very light in the mornings, and the amount …
More Recipes
October 31, 2009
I just had to pop in today and post these cupcakes that I made on a whim last night. They are so good and super easy to make. And I have to tell you, they've kind of changed my world view. Or maybe just my…food view?
Anyway, on twitter last night someone posted that pumpkin and chocolate should never go together and until I made these, I totally would have agreed. In fact, this whole month, I've been turning my nose up as pumpkin flavored anything. I don't know when I got it in my head that I don't like pumpkin, but I think it's just one of those things that I decided as a kid and I never challenged it. I've been overcoming a lot of these prejudices lately, it's a wonder I ever ate anything with how picky I was!
I had read about the pumpkin shortage that is going on and despite the fact that I don't ever make anything with pumpkin in it, when I saw a big can of it at the grocery store a few weeks ago I couldn't help but buy it. I just felt it was something I had to do. What if I find a recipe that calls for it and I can't find anymore at the grocery store? I'd have been kicking myself for not buying it when I could, right? Well…maybe not, but this is how my mind works.
July 29, 2008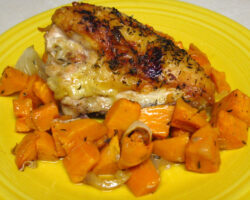 I was reading someone's blog the other day and they mentioned sweet potatoes, insinuating that the majority of people don't like them. Is this true? Because if it is, then I am making it my mission to spread the word about sweet potatoes. I love them so much I could eat them every single night. I guess when people think of sweet potatoes they mostly think of sweet potato casserole at Thanksgiving, and while I love me some yams, there is sooo much more you do with sweet potatoes.
This recipe is a new staple in my house as it combines my two favorite things into one dish and it is oh so yummy. I also love that this is a very simple, one-pot dish. I guess you could serve with it some rice or a vegetable, but chicken and sweet potatoes are always …
July 2, 2010
Thanks so much to everyone who participated in my giveaway, it was really fun to read everyone's comments and learn about some of your food preferences. I'll definitely be thinking about your answers when I'm looking for new recipes to share in the future!
Anyway, let's get to it, shall we? I wanted to make it as fair as possible, so I made a numbered list of each comment in the order they were posted and then I entered the number range in the random number generator and got it to pick 2 numbers.
December 16, 2010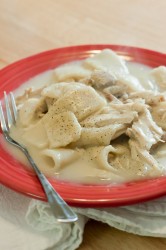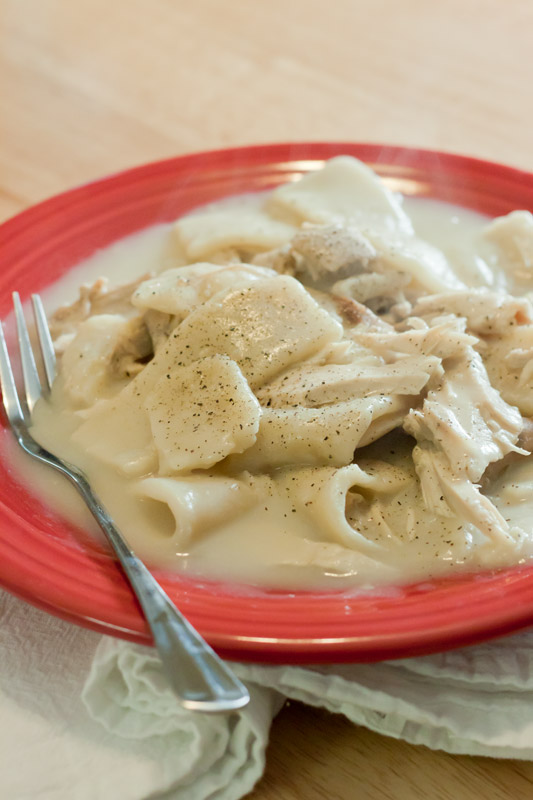 Finally! I've been looking for this recipe for years and I finally found it. You see, Chicken and Dumplings is my boyfriend's favorite dish and he's always wanted me to make it at home. And I have tried, but the problem is there are lots of different recipes for chicken and dumplings and all the recipes I've tried haven't been "right", according to him.
Here's what the right kind aren't: the kind with actual little round dumplings on top. Because I guess that would just be too easy? I've tried several recipes like that, one from Martha Stewart, and while Brandon agreed that those recipes weren't bad, they still weren't "right".
The right kind of chicken and dumplings are the kind that Brandon's grandmother makes. They are the kind you get at Cracker Barrel. They are true southern style, and they don't actually have dumplings, it's …
March 31, 2010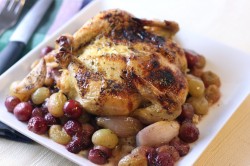 Do you ever make roast chicken for dinner? A while ago a fellow food blogger I follow on twitter asked this question to her followers and said she was surprised to learn that many people had never roasted a chicken before. I also found this somewhat surprising but then I remembered that I used to be scared of making a whole chicken, too. After I roasted a chicken the first time, it became one my favorite dinners, but I can still understand why people would be apprehensive.
So for anyone still on the fence, I present to you: Cornish Hens. They're basically miniature chickens and as such are even easier to handle and only take about 30 minutes to cook. Cornish Hens are a great stepping stone if you're not quite ready to make the leap to a whole chicken yet. Plus…it's …
November 3, 2010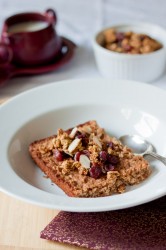 Now that Halloween is over and there's no more candy to tempt me, it's time to start eating better. I've recently decided to make an effort to eat less processed food. (Do homemade twix bars count?) I pretty much have the healthy dinner thing down, so most of the processed food I eat was coming during the day because it was simpler to grab of bowl of sugary cereal or a handful of overly salty crackers from box rather than take the time to make real food.
But I had certain criteria when looking for things to eat during the day:
Easy to make (either the day of or ahead of time)
Eaten at room temperature or easy to reheat
Easy to snack on (e.g. can be eaten at my computer without being too messy)
Common denominator? EASY. I put a lot of effort into making a good dinner so I don't …
August 12, 2009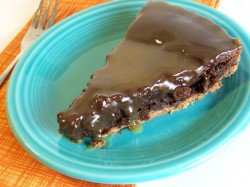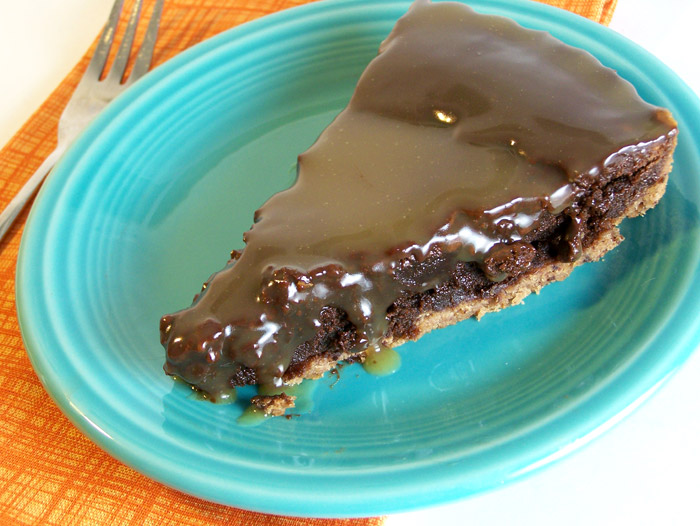 Diet? What diet? Oh, yeah, actually I made this right before I started the diet and am only getting around to posting it now. I guess it was sort of my last hurrah and it was oh so worthy. I was looking for something to make in my new tart pan and found this recipe on Epicurious.com, but had also come across a recipe for butterscotch sauce that I really wanted to make, so I decided to combine the two into one glorious dessert. Ok, well maybe not glorious, but if you like chocolate, brownies and butterscotch like I do, then it's pretty damn close. The brownie part is rich and fudgey and the butterscotch sauce is buttery and sweet and silky and I just wanted to lick the whole saucepan clean after I made it. It's especially great when still warm or rewarmed in …