June 6, 2011
Since my last experience with rhubarb went so well, I picked up another pound of it at the grocery store to try out some more recipes. This tart recipe was the first on my list because it's on the cover of Kim Boyce's cookbook, Good to the Grain
and I think I've opened that book about a million times since I got it a month ago. I just couldn't look at it one more time without making those tarts.
The only problem was that my rhubarb wasn't as blindingly red as hers looked, so I decided to change the filling and add some blueberries to it to give it a deeper color. I've tried rhubarb with cherries, strawberries and now blueberries and I have to say that blueberry-rhubarb combo is my favorite of the three. I cooked the blueberries and rhubarb with some orange zest and dark muscovado sugar which has a strong flavor similar to molasses. The resulting compote was so good I could hardly stop myself from eating it all before I even got the tarts …
More Recipes
February 7, 2012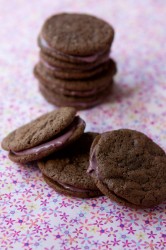 I've never made a big deal about Valentine's Day. It's nice to get some flowers but I don't expect anything else. We don't even bother going out to eat on Valentine's Day anymore because the restaurants are always so crowded. Besides, my birthday is less than a week later so it's easier to celebrate both occasions then. But there is one thing I love about Valentine's day, especially since I started this blog: it's a great excuse to make chocolate desserts!
I decided to make some cookies because Brandon's coworkers have been asking for more cookies from me ever since my epic cookie testing project last December. It's definitely flattering that they liked my cookies so much, so it seemed like a good idea to keep them happy and to find a great recipe to post for Valentine's Day at the same time! I found these chocolate malt cookies in one …
March 18, 2009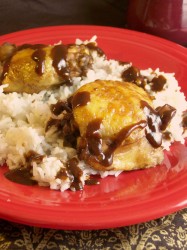 This easy to make recipe is from the Philippines. You might think it was just your garden variety chicken and rice dish, but the sauce is so good it takes it to a whole other level. It's rich, tangy, tart and kinda sweet all at the same time. Maybe like a Filipino version of BBQ sauce…but honestly that description does not do it justice at all. You just have to taste it, you'll see what I mean. I got it from Mark Bittman's cookbook How to Cook Everything, which I LOVE and highly recommend for the sheer number of recipes, but also the tips and helpful info he offers.
I'm pretty sure I remember Anthony Bourdain talking about Adobo on a recent episode of No Reservations? It's a very popular Filipino dish and this …
July 7, 2008
Well, I didn't get much of a holiday this weekend seeing as I had to work both my jobs all three days, but that doesn't mean I didn't celebrate. I made lots of food, to the point of overcompensation probably.
I celebrated the fourth by making Braised BBQ Beef from Simply Recipes, which was sooooo good and quite easy to make. I've never been much of a beef eater, but I'm trying to expand my horizons and this was definitely a good start.
I also made Oven "Fried" Sweet Potatoes to go with it. Really good, though perhaps a bit soft, even after following the instructions for making them crispier. That recipe is from Mollie Katzen's The Vegetable Dishes I Can't Live Without via Serious Eats.
April 26, 2012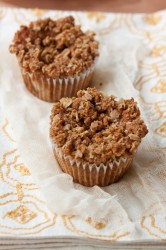 I've been making an effort to eat breakfast every morning. This is pretty difficult for several reasons: I'm not a morning person and even pouring a bowl of cereal can be too much to handle some days. Also, I'm just not very hungry in the mornings. A cup of coffee is more than enough to fill me up. For these reasons I have to cheat by making myself a "dessert" in the mornings. Basically, something that's so good, I can't pass it up. Since they can be made ahead of time, muffins are usually my go-to treat. I've made a lot of muffins in my time and they usually fall under delicious but unhealthy or healthy but dry and/or boring. With these peanut butter muffins I feel like I finally found the perfect compromise of healthy but still delicious.
These muffins are packed to gills with nutritious ingredients. They're made …
June 13, 2013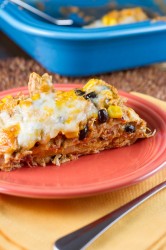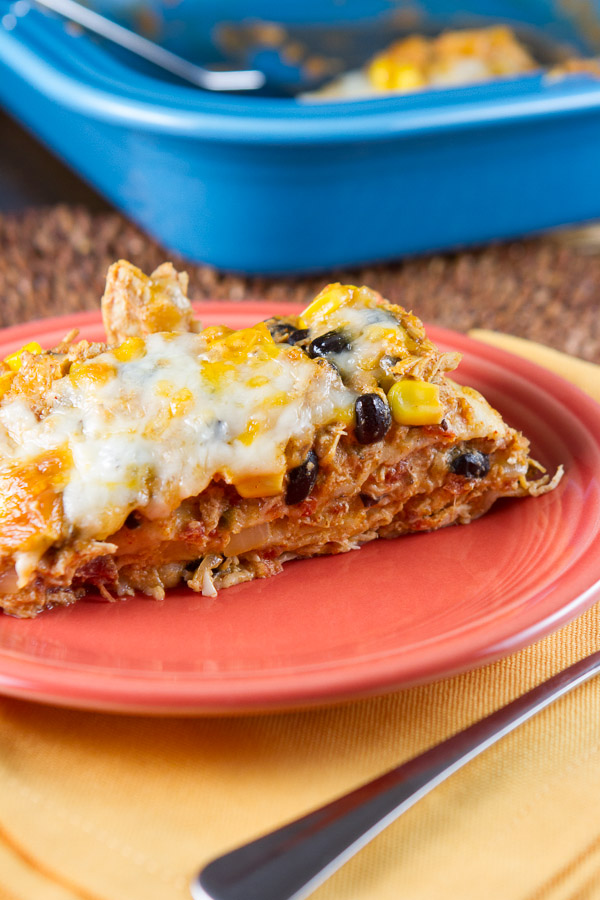 Have you ever had one of those terrible days that just won't end? Yesterday started with the wonderful surprise that my beloved coffee machine wasn't working. After much futzing around and ultimately going through the 5 stages of grief for my dead coffee machine, I plopped down in my office chair to try to get some work done. This was followed by a giant cracking noise. At first, I tried to ignore the sound, hoping it wasn't a big deal. Then, almost comically, I leaned back in the chair and the ENTIRE back fell off along with half of an arm. Thankfully, I was able to borrow my boyfriend's chair for the rest of the day but things didn't really improve after that. I was waiting for the maintenance guy and the UPS guy and neither showed up. Add to that some annoying …
November 3, 2010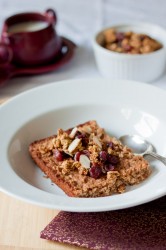 Now that Halloween is over and there's no more candy to tempt me, it's time to start eating better. I've recently decided to make an effort to eat less processed food. (Do homemade twix bars count?) I pretty much have the healthy dinner thing down, so most of the processed food I eat was coming during the day because it was simpler to grab of bowl of sugary cereal or a handful of overly salty crackers from box rather than take the time to make real food.
But I had certain criteria when looking for things to eat during the day:
Easy to make (either the day of or ahead of time)
Eaten at room temperature or easy to reheat
Easy to snack on (e.g. can be eaten at my computer without being too messy)
Common denominator? EASY. I put a lot of effort into making a good dinner so I don't …
August 20, 2009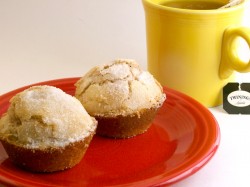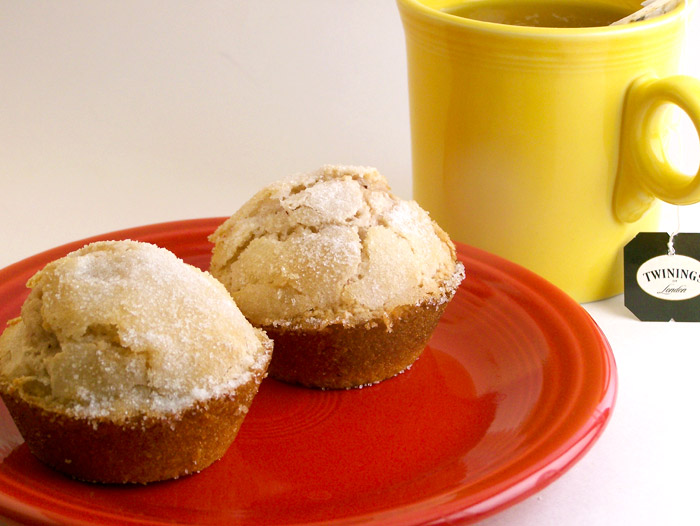 img class="centered" src="http://farm3.static.flickr.com/2463/3840762246_ddca3e4635.jpg" alt="Light Strawberry-Lemon Muffins" width="500″ height="376″/>
Well, summer is almost over and strawberry season has ended, and every time I go to the grocery store they always seem to be having a sale on their strawberries, obviously trying to get rid of them as fast as possible. But looking closely at the strawberries, many are bruised or mushy and just don't look that great. Definitely not something I'd want to display on a strawberry tart. But I have a hard time passing up such a good deal, so I buy these sad looking strawberries and immediately freeze them when I get home for use in smoothies or granita.
But sometimes this means I'll look in the freezer and see that I have way too many strawberries. I came upon this recipe a while ago when I was looking for a recipe to use up some of these strawberries. It's pretty much the …