September 26, 2011
I've been learning to cook for several years now and I finally feel like I'm getting a handle on adapting recipes and improvising to suit my needs, but since I never went to culinary school or anything like that some of the science behind making food still alludes me. Baking can be especially tricky since I've been trying to use more whole grain flours and they don't have quite the same properties as white flour. Today's recipe comes from what I originally thought of as a baking failure, but through some quick thinking I was able to turn it into something pretty awesome.
This started out as a recipe for apple scones because I needed to use up some of the apples I've been getting in my CSA box the past few weeks. I like scones but have always had trouble making them on my own. I can't think of any scones I've made that didn't turn out dry and crispy. Blech. That is until these apple scones. It turns out the secret to soft and moist scones is using heavy cream. And here I've been trying to make low …
More Recipes
April 29, 2011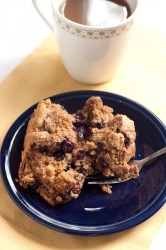 In my last post, I talked about how I love decadent desserts, but that I'm also making an effort to be a healthier person. Well, sometimes I forget that you can be a healthier person and still bake lots of great treats. Case in point: this coffee cake and also the entire cookbook that this coffee cake is from, Good to the Grain by Kim Boyce. Up until now I've just thought of my whole wheat flour as a substitute: "I'll add some whole wheat flour to these muffins to make them better for me." But this cookbook has made me look at whole grain flours in a whole new light. Whole grain flours have something that white flour doesn't have: taste. And because of that you can use them in your baked …
August 29, 2008
Oops.  Just realized it's been a few weeks since I updated.  It's been a rough month as far a cooking goes but things are finally looking up.  Me and my boyfriend were really sick for an insanely long amount of time (I kept re-catching the same damn cold).  So cooking and/or eating wasn't a huge priority.  Then last week was stupid Tropical Storm Fay, which more or less stopped in my area for about 3 days, so I wasn't able to get groceries.  The one day I did make dinner, the power cut out in the middle of cooking it.
But that doesn't mean I haven't been cooking at all.  I've had a few failed recipes or at least recipes that I didn't think were blog worthy.  I've made some VERY yummy things, too, but they were things that cooks much better than I have already posted about on their own blogs. So with that in mind, I will link to these wonderful dishes which you should go and make right this minute.  Also, I just wanted to mention my Food and Recipe Links on the sidebar over there.  I bookmark lots of yummy recipes from all the foodblogs I read, so I highly recommend taking a look if you are searching for something new to make.
July 1, 2013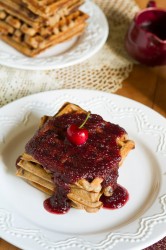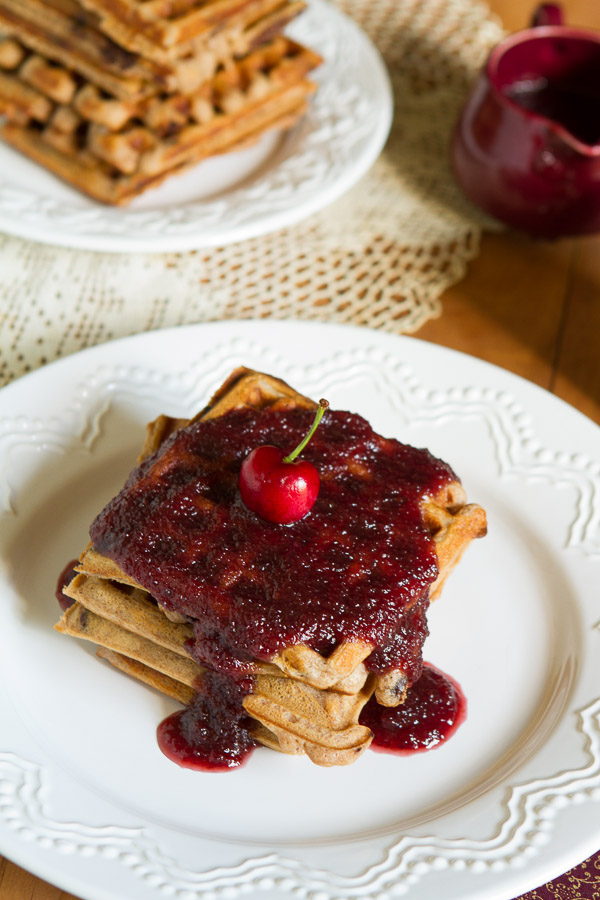 Life has been really busy lately. Well, no. I should say work has been very busy lately and it's been bleeding into my life. I love my job but sometimes it can be tough to remember why when I'm still sitting at my computer trying to finish coding a website at 9pm. Despite the long hours, I almost always feel like I'm never getting enough done, which leads to mentally beating myself up about not working hard enough/being good enough, etcetera, etcetera.
A couple of weeks ago I finally realized that is not the way I should be doing things. In fact, I realized that the all negative mental energy I was carrying around was actually making me less productive. So I decided to start over. Instead of being anxious about starting on something …
March 31, 2010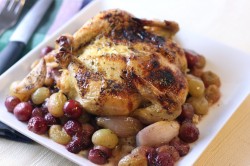 Do you ever make roast chicken for dinner? A while ago a fellow food blogger I follow on twitter asked this question to her followers and said she was surprised to learn that many people had never roasted a chicken before. I also found this somewhat surprising but then I remembered that I used to be scared of making a whole chicken, too. After I roasted a chicken the first time, it became one my favorite dinners, but I can still understand why people would be apprehensive.
So for anyone still on the fence, I present to you: Cornish Hens. They're basically miniature chickens and as such are even easier to handle and only take about 30 minutes to cook. Cornish Hens are a great stepping stone if you're not quite ready to make the leap to a whole chicken yet. Plus…it's …
November 18, 2011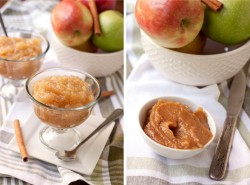 Hey look, it's more apple recipes! Have you had enough yet? I promise to cool it with the apples after this, but I just had to share these easy and delicious recipes since apple season is almost over. Thankfully apples are available year round, but they don't seem to taste quite as good as they do in the fall.
The great thing about this is that it's two recipes in one. Start with 5 pounds of apples and you can make both applesauce and apple butter in the span of about 2 hours (less than 30 minutes of which is actual hands on time). I honestly couldn't believe how simple it was.
I always figured making homemade applesauce was easy, but my laziness won out in the end. After trying this recipe, I feel really dumb because this applesauce literally takes 30 minutes to make. 30 minutes! And most of that …
August 29, 2011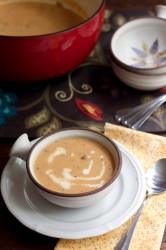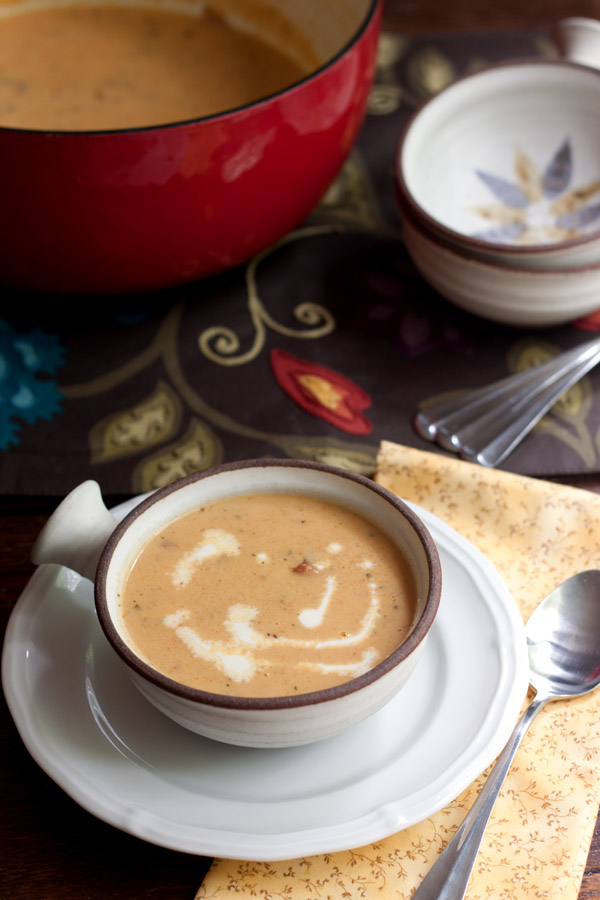 Remember when I said I was excited about making soup this fall? Well, the prospect of soup sounded so good that I may have jumped the gun a little. But that's ok because this might as well be called "Summer's Almost Over Soup." It's full of fresh and bright summer produce but it's warm and hearty and creamy and perfect for those late summer evenings when the temperatures are finally starting to drop.
I really wasn't expecting this soup to be so good, I was just trying to use up the two weeks worth of yellow tomatoes from my CSA and this recipe fit the bill. I wound up changing the original recipe quite a bit, though. That's what I love about soup, you can almost always add your own spin to it without risking messing it up completely. For instance, if you can't get your hands on yellow tomatoes, I'm sure regular …
August 17, 2010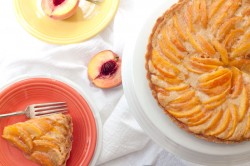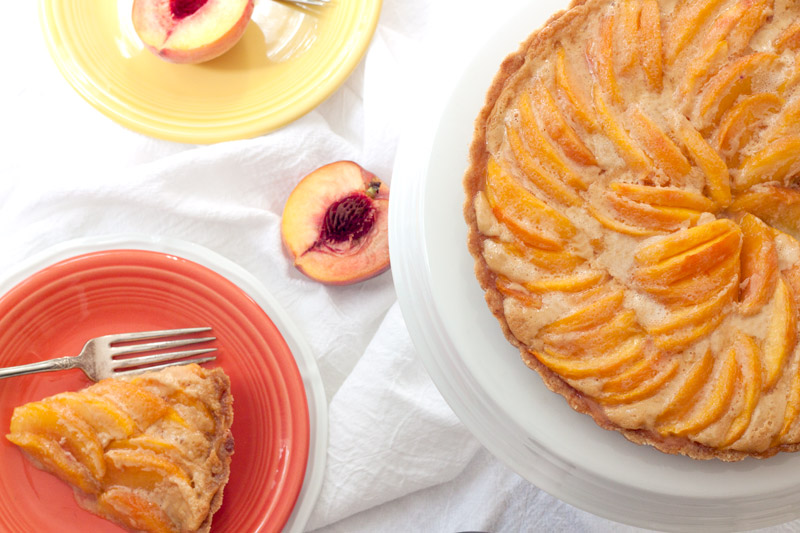 I've always been a really picky eater. I've made some progress on that front since I started this blog, but I'm still way too picky to be called a "foodie" or anything like that. But this summer I've made some pretty big discoveries that have challenged my preconceptions of certain foods and because of that I've decided to change. I made this challenge to myself: I will try everything at least once. If I don't like it, fine, but at least now I know I don't like it and I'm not just assuming based on how it looks or smells or whatever weird childhood memories it brings up.
For example, I've never liked carrots because in elementary school I threw up in the middle of the cafeteria after eating some. Now it turns out, I still don't really like the taste of raw carrots. …