February 18, 2009
I'm way behind with posting recipes due to being overwhelmed with work lately, but I just had to post this recipe in preparation for my next baking adventure.
Next Tuesday is Mardi Gras or "Fat Tuesday" and while I haven't lived in a place that really celebrated Mardi Gras in almost 20 years, I grew up on the Mississippi Gulf Coast where it is a really big deal (not as big as in New Orleans, but pretty big). It's one of the things I miss the most about living there. Mardi Gras and my birthday (this Friday) are always closely linked me for since they are usually so close to each other. There have been a couple of years that they have even been the same day (the date of Mardi Gras changes every year depending on when Easter is since Fat Tuesday is always the day before Ash Wednesday which is 40 days before Easter). In the past, I've gotten King Cakes for my birthday, but this year I've decided that I'm going to attempt to make one myself. It's basically like a big …
More Recipes
June 28, 2008
I consider myself a fairly good baker. I've always had a sweet tooth, cakes, cookie, brownies, etc. I've been making those since I was a kid. Pies are different though. Pies always seemed too hard, so I haven't made many pies before. Maybe once a year during the holidays I'll try to make one, always with varying results. But when I saw this pie the other day, I knew I had to make that.
I thought this was kind of hard to make if only because it had so many steps with varying wait times before and after each part. But that's probably just because all the pies I've made in the past have been the mix it together, pour in crust variety. Next time, I'd probably just do a premade pie crust to make things a bit easier and faster. …
August 7, 2008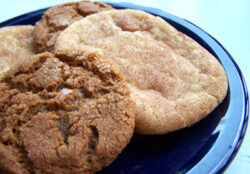 Have you ever seen two different recipes for the same thing and didn't know which one to make? That happens to me all the time. Sometimes I don't bother at all, thinking it's too much pressure to pick the "right" recipe, but if it's something that looks really good I might just make both and see what I like better. That is the case for these dueling snickerdoodle recipes that I found on two or my favorite sites: What Geeks Eat and Simply Recipes. The big difference between the recipes is the Shuna's at Simply Recipes has cornstarch, while Vanessa's has the more traditional cream of tartar. You can go read Shuna's post about why cornstarch is special. Due to this different "secret" ingredient in the cookies, I found the outcome of both to be completely different tasting cookies.
If you are cookie dough connoisseur, the …
August 1, 2008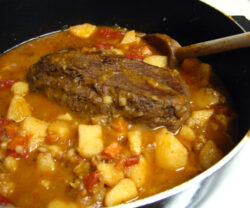 I just rediscovered pot roast and I really like it. See what happened was, at some point in my childhood I decided I didn't like beef. I don't know why. There's no rhyme or reason when you're a kid, you just decide things like that. I wasn't a vegetarian and it's not like I never ate beef (I'd never turn down a hamburger), but I just refused to eat most dishes made with beef.
Slowly, I've been adding more beef back into my life. I like steak and I use ground beef for a lot of dishes. When I saw this recipe, it made me remember that my mom used to make Pot Roast all the time and I liked it. So why did I stop eating it? I guess maybe I thought it would be too complicated to make, but it's really not. It's quite …
October 19, 2010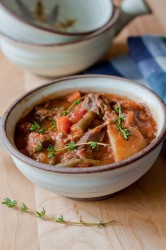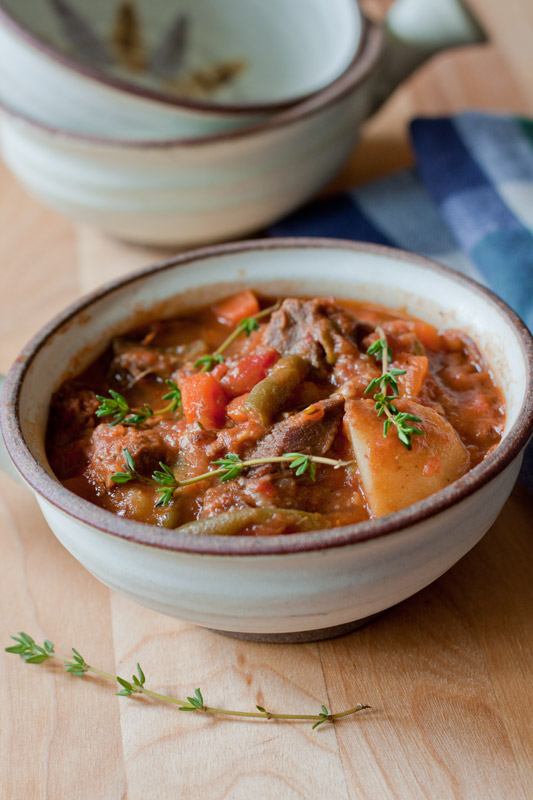 I've posted a lot of sweet stuff lately, so I decided it was time to switch things up and post something healthier. Since the weather finally started turning cooler this month, I've been on the look out for some new soups or stews that I love as much as my chicken tortilla and chicken pot pie soups. Unfortunately, there are a lot of soups out there that are bland and boring, but after trying out two disappointing soups I was happy to find out that the third time was the charm with this recipe.
January 23, 2013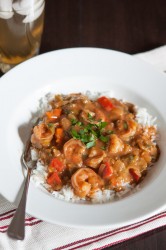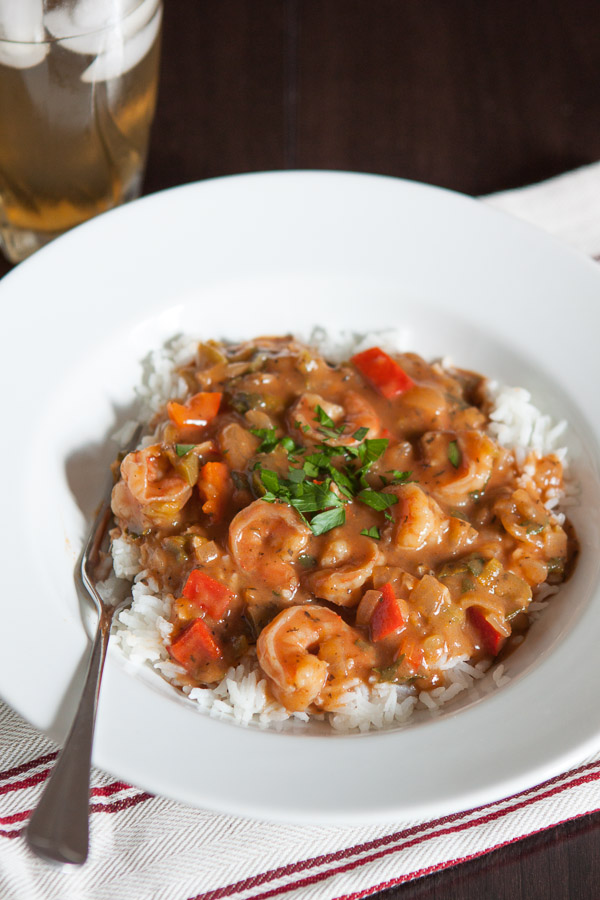 I don't know about you, but it's pretty cold where I am. And I'm down in Tennessee so if it's cold for me, I know it's lot colder for many others. When the temperatures get down this low all I want to eat are warm and comforting foods. I crave thick soups and stews or pot roast or chicken and dumplings. But it's also January, and while I didn't specifically make a New Year's resolution to go on a diet, I definitely overindulged over the holidays and have been trying to eat better this month.
Thankfully, Cooking Light came to the rescue with their Comfort Food cookbook that I bought recently. Their Shrimp Etouffee is just the kind of warm and comforting dinner that I want when it's below freezing outside but I can also feel good about eating …
August 4, 2010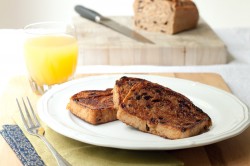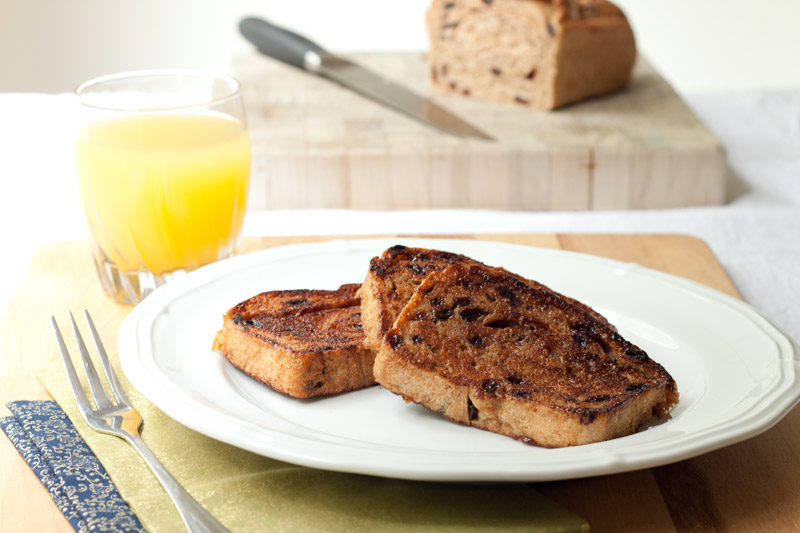 I'm not 100% happy with the name of this recipe. Caramelized Cinnamon Toast might be better, but calling it French Toast is more descriptive of how it's made. I would say this is a combination of French Toast and Cinnamon Toast, but Caramelized Cinnamon French Toast is way too long, so we'll just keep it simple. Everyone knows what French Toast is, right?
I've never been a big fan of French Toast. Don't get me wrong, I've never disliked it, but in the world of breakfast foods, I'd usually rather have pancakes or pastries. In fact, I'm not sure I've ever even made it at home before. I remember my mom used to make it when I was a kid (though not as much as pancakes or waffles) and of course I've had it at restaurants, but I guess it's never occurred to me to actually make …
January 29, 2009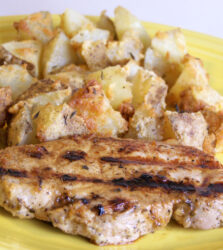 I made this the other night and even though it's not from the weight watchers cookbook, it's definitely low fat (the pork is anyway) and it's quite flavorful. I have some other WW recipes I need to post, but I'm having some technical issues, mainly that I'm having trouble getting good pictures in my horribly lit new kitchen (as you can see from the pic above, which I wouldn't normally post, but it's the best I had)*. I'm thinking about getting one of those table top lighting systems, possibly this one (mostly because it's under $100, and I'm cheap) . Anyone have experiences with these things like this? Recommendations? It really takes the fun out of it when I make something really good that I want to share and all …