November 29, 2012
Another Thanksgiving has come and gone. I've already disposed of the turkey because I could not look at that sad carcass one more day. I'm just turkey-ed out. I hope you guys had a nice Thanksgiving day/weekend! We invited a few friends over and I did most of the cooking, making all of my traditional dishes. I've never really hosted a dinner party like that before so it felt very grown up. I think it was a success!
It helped that we ended the night on a good note, which was this apple crumb pie. I've made it before, but after posting that Caramel Apple Cider last week, I could not get the whole caramel-apple combo out of my head. So I decided to experiment with the recipe and add some caramel! I did not have a plan B for dessert, so thankfully the pie turned out as good as I had hoped.
More Recipes
September 5, 2012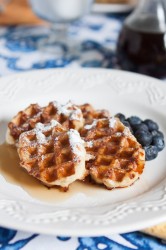 Has this ever happened to you: you see someone eating something on TV or in the movies and all of sudden you just have a huge craving for what they're eating? This summer I've been rewatching one of my favorite TV shows, Gilmore Girls — Remember? Lauren Graham? Rory? Stars Hallow? The dear, departed WB? — and this has become a major problem for me. If you don't remember or never watched the show, let me just tell you: those Girls can eat. A lot. But they live in magical TV land where people can eat 20 pounds of junk food a day and not gain weight or have any kind of serious health problems. Sigh. I want to live in that world! Sadly, I don't so there's been a lot of watching Lauren Graham and Alexis Bledel eating delicious things as my stomach growls grumpily.
But some things you just can't shake. …
December 12, 2011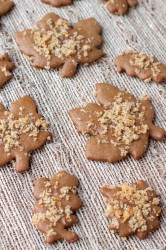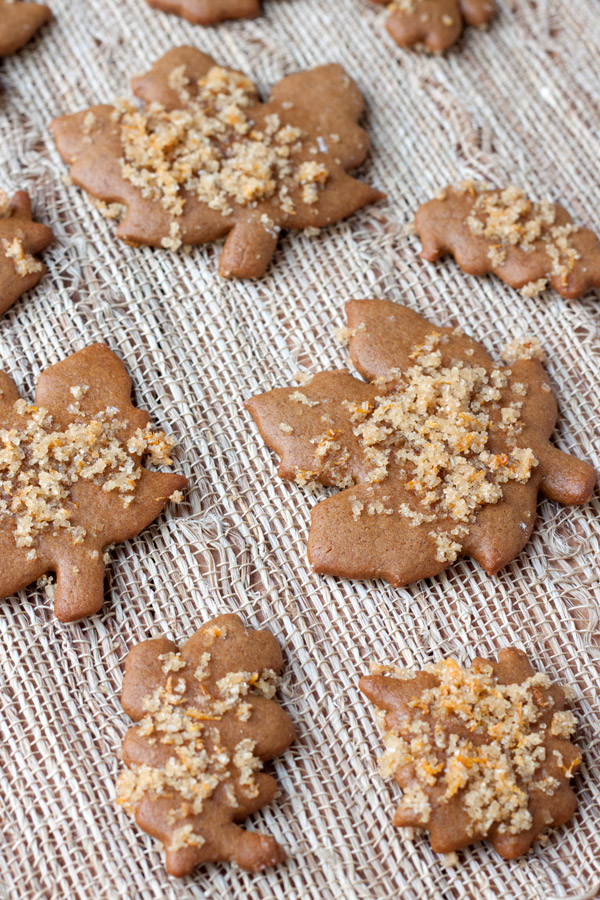 If you couldn't tell from many of the recipes on this blog, I love to bake and I struggle throughout the year trying to balance the sweet treats with savory and/or healthier recipes. But from Thanksgiving to New Years Day all that falls away and I embrace what I like to call "baking season". I don't put restrictions on myself, I don't worry about calories, I just let loose and make whatever I want and I don't feel the least bit guilty about anything I eat. It's my yearly Christmas present to myself.
Cookies are my favorite thing to make during the holiday season and I think I've been mentally saving up because I haven't posted any cookie recipes here since May. So when I heard about the Food Blogger Cookie Swap I immediately signed up. I'd be making cookies anyway so why not share some of them with others?
The thing I didn't …
December 7, 2010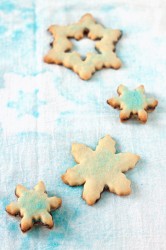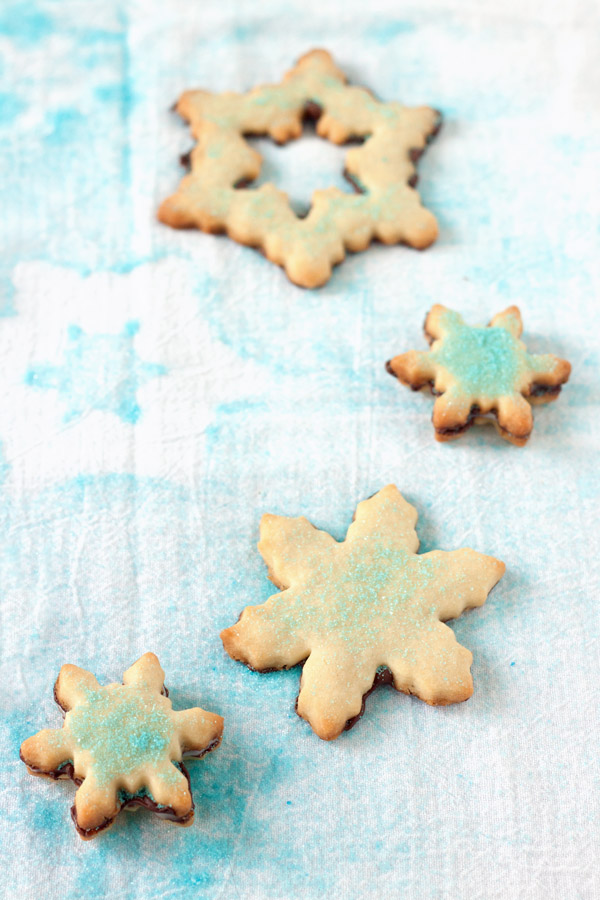 These cookies have been on my mind for a while. You see, 10 months out of the year I make a pretty concerted effort to eat healthy. Obviously I splurge sometimes, many posts on this blog can attest to that, but for the most part I try to limit the really high fat/calorie foods to only a few times a month. But then Thanksgiving comes around and I go absolutely nuts. Did you know that the mashed potatoes I made had butter, half and half AND cream cheese. Yeah. And I didn't feel even slightly guilty for eating them. Because they were damn good. There's just something about the period from Thanksgiving until New Year when I just don't care. I want to eat all my favorite foods no matter how unhealthy they are and the guilt I usually have isn't there anymore.
So when everyone was talking about cookies last week on twitter it made me realize how much I've been wanting to make these. I made them a couple of years ago and every time I go through my recipe binder I think about making them again. Finally, with Cookie Week and my guilt on vacation, it was the perfect time.
I decided to play with the original recipe a bit, but it still has the same components: shortbread, chocolate, peppermint. I honestly can't stand most of those bland sugar cookies that everyone seems to make this time of year, I'd much rather have delicious, buttery, shortbread. Each shortbread cookie has a layer of peppermint infused chocolate spread on the bottom. Then I lightly brushed a peppermint glaze on top that soaks into the shortbread and I sprinkled on some colored sugar. If you want to go extra peppermint crazy, you can stick two cookies together with a layer of peppermint filling in between!
If you think that sounds like too much peppermint, don't worry because I used very small amounts of peppermint extract. Plus the buttery shortbread works well with the peppermint and doesn't let it overpower the whole cookie. And you can always reduce the amounts to your own tastes. Or maybe even try another flavoring: I think orange extract would work really well.
These cookies are so good and highly addictive! I made them on Friday and Brandon and I had finished them off by Sunday. If you have lots of cookie lovers in your house, I would recommend doubling the recipe because they will go fast.
August 14, 2008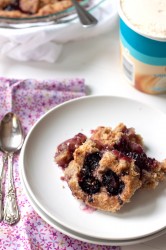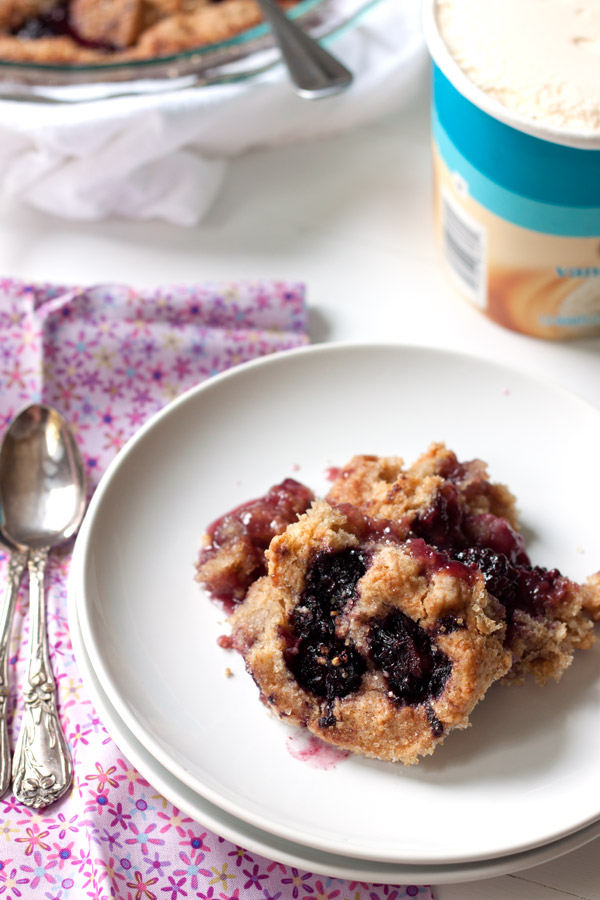 When I made my last trek to the grocery store, I was wandering aimlessly around the produce section (as you do) and saw they a large carton of blackberries on sale. I love blackberries and this made me think back to when I was kid living on the Mississippi Gulf Coast. My neighborhood was right across from the beach (I say was because it's not there anymore due to Katrina) and there was house at the front of the street that had been ripped away by one hurricane or another and all that was left was the foundation. Plants and weeds had grown up around the destruction over the years and it was CRAZY with blackberries. I remember riding my bike over there in the summers and picking blackberries and then I brought them home and my mom made a yummy cobbler with them.
February 23, 2009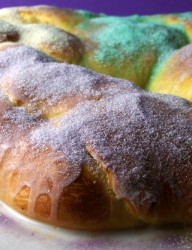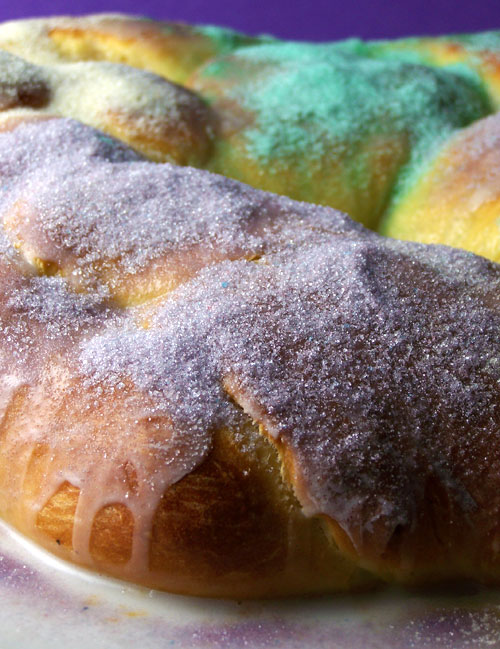 I am so happy with how this turned out! Yes, it's a little lopsided, but I don't care. I am not at all experienced with making breads (my only previous sojourns into yeast bread baking were making rolls this past Thanksgiving and Christmas), so I thought I would screw this up but it turned out so much better than I thought. And the best part is that it tastes exactly how I remember it. I was worried I'd go to all the trouble of making a King Cake and it wouldn't taste right, but this recipe is totally authentic.
July 21, 2008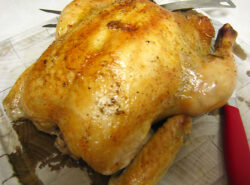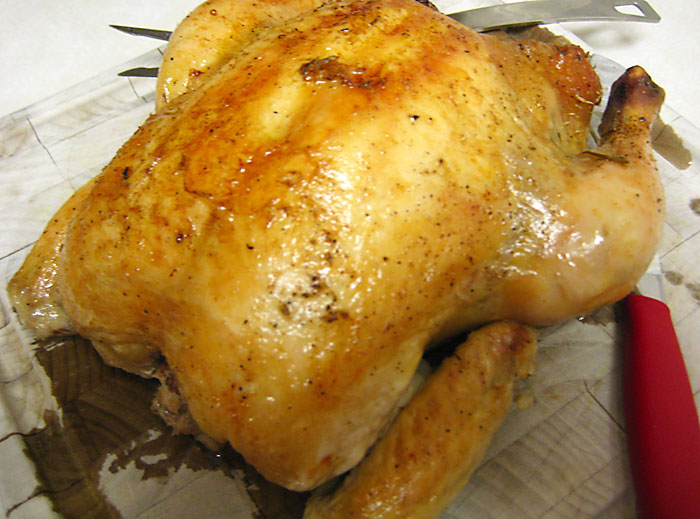 The idea of making a whole chicken for dinner used to scare me. But then I realized that I make a giant turkey every year on Thanksgiving and that's never been a problem so why am I scared of a little chicken? In fact whole chicken is one of the simplest dinners to make. The thing I especially love about this recipe that it uses chicken broth instead of butter or oil, so you still get a perfectly tender and juicy chicken without all the fat.
And I've never been a big fan of gravy, but I think it compliments the chicken perfectly. It's also great on top of rice or vegetables or stuffing or whatever else you are serving with your chicken. I found myself pouring gravy over my entire plate because I liked it so much.
January 26, 2011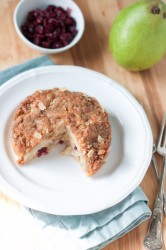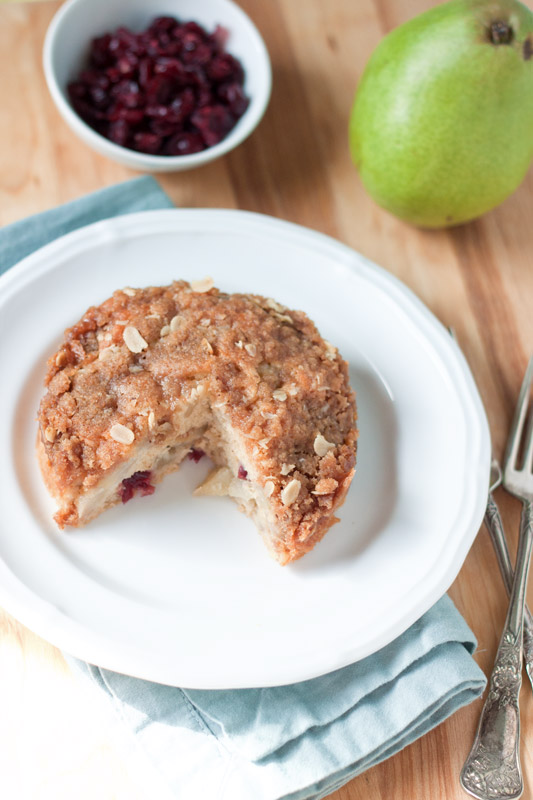 Streusal is probably one of my most favorite words to say as well as one of my favorite things to eat. But now I have a new favorite word: Kuchen. Kuchen just means cake in German, but it's so much more fun to call it kuchen, isn't it? Whatever you want to call this recipe, it's really good and very easy to make. It got the Brandon seal of approval and he rarely likes fruit-filled cakes, especially ones with cranberry. He said it tasted way too good to be a light recipe, but it is, so you don't even have to feel guilty about eating it!
This is basically a coffee cake, but it doesn't matter if you eat it for breakfast or dessert. I would venture to guess that you'll want to have it both times! It's an extremely moist cake, filled with caramelized pears …