July 1, 2008
Have you ever heard of such a thing?  I mean, I know you can fry pretty much anything, but fried pasta?  I've never heard of that before.  Well, I'm here to say fried pasta = yum!
A few weeks ago my boyfriend, Brandon, and I went to Copelands and we were basically blindsided with this item.  We had ordered spinach and artichoke dip as an appetizer and assumed that it would come with tortilla chips like every other restaurant we've ever eaten spinach and artichoke dip at (which is A LOT).  But Copeland's is not every other restaurant.  The dip comes out with a plate of fried bow-tie pasta.  At first we just looked at it in astonishment and even a little disgust, but neither of us are ones to turn away fried food so we tried one.  Oh.  My.  God.  I could eat them all day long.  I would say pasta and fried food are my two biggest weaknesses, so to combine them is just ungodly.
The worst part is that the portion was ginormous.  It was like 5 parts pasta to 1 part dip.  AND WE COULDN'T STOP EATING THE PASTA EVEN WHEN WE FINISHED THE DIP.  It was horrible …
More Recipes
December 20, 2012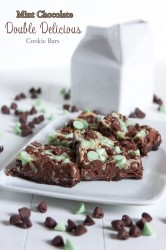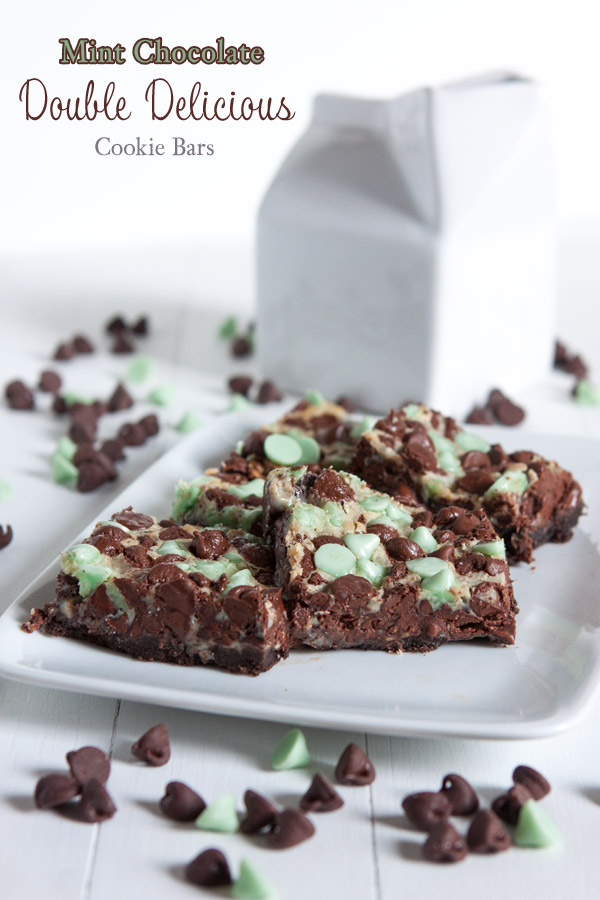 I always have grand plans every Christmas. This year I'm going to send homemade Christmas cards! This year I'm going to make peppermint bark and send it to everyone in pretty tins! This year I'm going to make cookies for Brandon's whole office! Over the years, I have actually accomplished all of these things—though rarely all in the same year—but sometimes it doesn't work out. I get too busy with work or I'm just too lazy to make all the effort.
This is definitely one of those years. This month has gone by so fast, and I can't believe we're less than a week from Christmas. I have a few (store-bought) cards and (not handmade) gifts to send but who knows when I'll get to the post office. I still have quite a few people to find …
November 30, 2011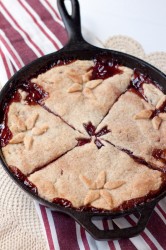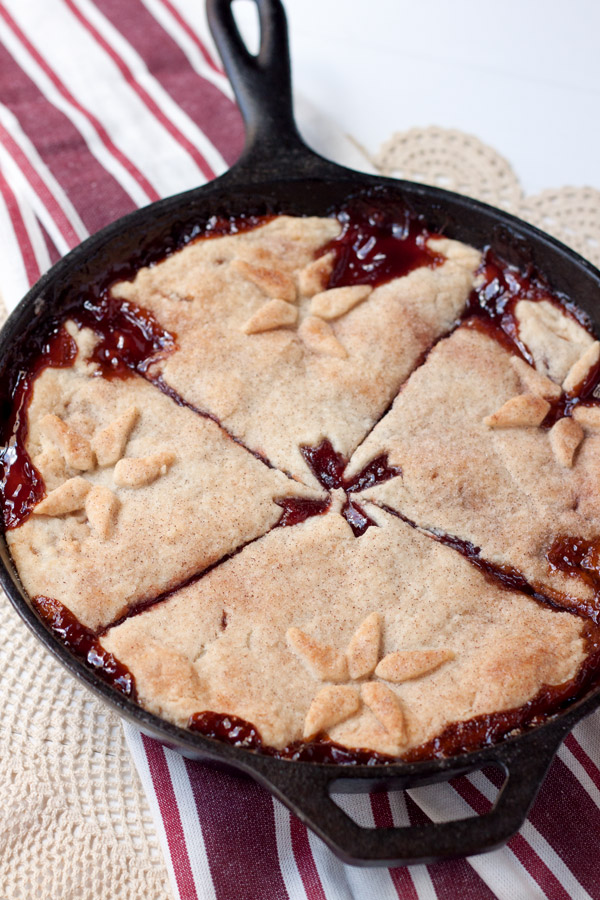 I hope all my American readers had a nice Thanksgiving. The past couple of years Brandon and I have had a guest to help us eat all that food, but this year was a simple Thanksgiving with just the two of us. Unfortunately, my brain kinda went on autopilot as I was preparing all my traditional dishes and I wound up making enough food for probably 5 or 6 people! Suffice it to say we had lots of leftovers.
The biggest culprit turned out to be cranberry sauce. I found a new recipe to try this year and went a little gung ho with it, making enough to feed about 12 people. Thankfully, the cranberry sauce turned out to be as good as its name: Cranberry Sauce Extraordinaire. It will definitely be my go-to cranberry sauce recipe from now on. The best thing is that it's not just cranberries: it has apples, pears, …
March 3, 2010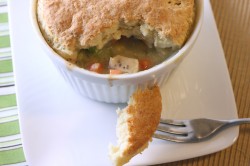 I'm not sure why it's taken me so long to post this recipe. I've been making it since last year . It's one of my favorites and something I make regularly. I have another more traditional chicken pot pie recipe which I like a lot, but that recipe is most certainly not low fat so I don't make it as much (usually only after holidays to use up the extra chicken/turkey). This recipe is a lighter version of chicken pot pie, but it tastes just as good. I got it from the Weight Watchers website and while I've made some modifications to it, it's still pretty light, especially compared to other chicken pot pie recipes you'll find.
As I've mentioned before, I love using ramekins to make individual portions of my favorite recipes. I'm …
September 6, 2011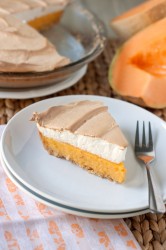 I know what you're thinking. Seriously. Because I thought it, too. Cantaloupe pie?? That sounds weird and kinda gross. But you're just going to have to trust me on this one. I would never share something gross and honestly? This recipe…it's kind of amazing.
But let's start at the beginning. You see, I got two big cantaloupes in my CSA box a few weeks ago. I knew Brandon and I wouldn't be able to eat both within a week, especially since one of them was already well past ripe when I got it. So I set out searching for cantaloupe recipes. Something, anything to use these babies up. Unfortunately, unless I wanted some kind of fruit salad, granita or sorbet (I already had watermelon sorbet in my freezer) there just isn't a whole lot out there. But I kept looking and finally this recipe for cantaloupe pie …
June 30, 2011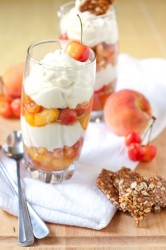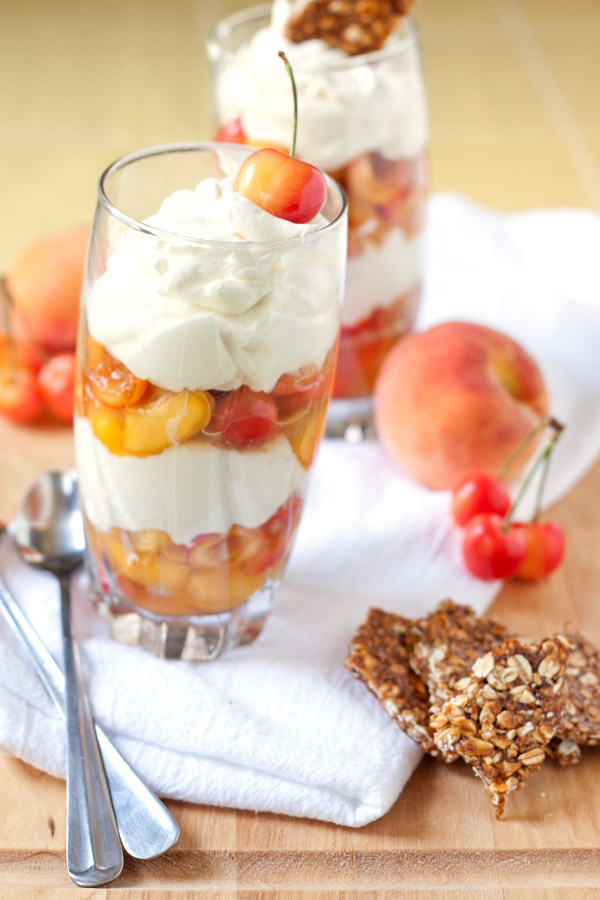 I have a confession: I don't really like yogurt. I've tried so many times over the years to make myself like it, but it always ends with me having to throw out a bunch of expired yogurt containers. But then I made that Cherry-Rhubarb Fool last month and I realized that yogurt can be good as long as it's the base for something else. So yogurt by itself = meh, but yogurt + fruit + whipped cream = yum.
Last week I got some absolutely gorgeous peaches and cherries from my CSA and I had big container of yogurt that was close to expiring, so I decided combining them would be a great way to use everything up. But instead of mixing it all together like I did with the fool I made it a yogurt parfait. Because what's more fun than a parfait? It just …
October 15, 2009
I'm finally back from my little hiatus. We're settled into our new apartment in Virginia and I'm ready to start cooking again. I was ready to start last week but after two things I tried to bake burnt to a crisp and set off the smoke alarm, it became apparent that the oven was broken. Luckily, the maintenance guy was able to fix it after he ordered a new part and now my oven stays at the right temperature (which I verified with an new oven thermometer, I'm not taking anymore chances with burning the house down).
But while I work on getting some new recipes under my belt, I wanted to finish posting things that I made this past summer. You may have noticed I have a thing for black and white desserts (see Black and White Chocolate Cheesecake Supreme, Black and White Cupcakes and Cheesecake Brownies), so when I saw Black and White Cake Cookies in my new Cooking Light cookbook, I knew I had to try them.
April 6, 2012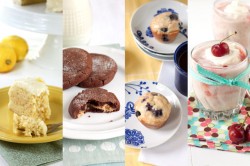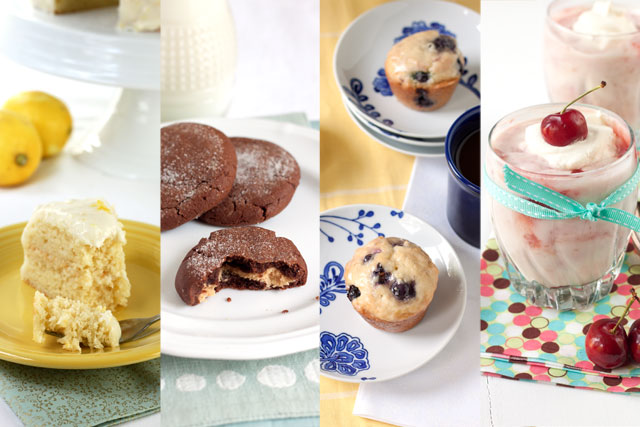 I was hoping to get a new recipe up here this week but several work deadlines haven't left me with much free time. So with Easter coming up I thought it would be a good time to post a round up of my favorite Spring recipes. At the end I also included a few links to fun looking Spring/Easter recipes from some of my favorite food bloggers. Check them out!
I'll be back next week with a new recipe. Hint: it's not very Springy but it'll be great for Cinco de Mayo next month. 🙂