September 19, 2012
I don't know what it is about bananas but I always feel compelled to buy a huge bunch of them despite the fact that most of the time I eat three or four while the rest sit there and rot. But then I wind up standing in front of the bananas again at the grocery store and telling myself that this time I'll really eat them all. THIS TIME. I'll eat two a day! I swear! Yeah, right.
But now, I finally have a good excuse for letting those bananas blacken and it's all thanks to this recipe. I'd been looking for something with oats that was healthy but still, you know, actually tasted good so when I saw a recipe that had oats and used up all my overripe bananas it seemed perfect. But I still wanted it to be healthier so I did some tests. Can I use whole wheat flour? Can I use less butter? Luckily, the answer to both of those was yes. In fact, it turns out you can completely substitute coconut oil for butter and it tastes just as good while giving you lots more health benefits.
More Recipes
August 4, 2010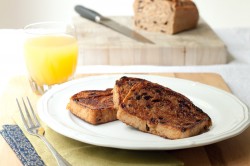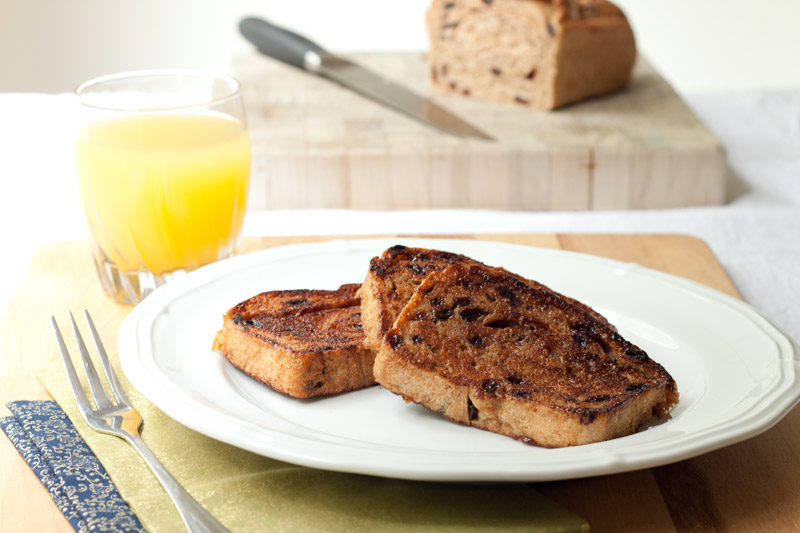 I'm not 100% happy with the name of this recipe. Caramelized Cinnamon Toast might be better, but calling it French Toast is more descriptive of how it's made. I would say this is a combination of French Toast and Cinnamon Toast, but Caramelized Cinnamon French Toast is way too long, so we'll just keep it simple. Everyone knows what French Toast is, right?
I've never been a big fan of French Toast. Don't get me wrong, I've never disliked it, but in the world of breakfast foods, I'd usually rather have pancakes or pastries. In fact, I'm not sure I've ever even made it at home before. I remember my mom used to make it when I was a kid (though not as much as pancakes or waffles) and of course I've had it at restaurants, but I guess it's never occurred to me to actually make …
June 28, 2010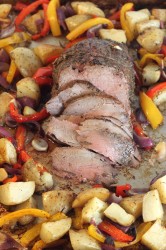 Thanks to everyone who entered last week's giveaway! You guys really love your mac n' cheese, which makes me think I should post my favorite recipe for it. Anyway, if you haven't commented on that post yet, you still can and you'll be entered to win Everyday Food: Fresh Flavor Fast. Computer issues prevented me from posting on Friday like I had planned, so I'm posting the second giveaway today and will announce the winners of both cookbooks on Friday instead of Wednesday (barring other computer issues, which I'm still working through). If you comment on today's post as well then you'll get another chance to win!
June 10, 2010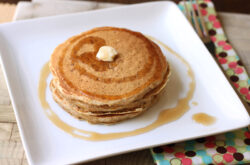 Since I already found a healthy waffle recipe that I liked a lot, I decided it was time to find a better recipe for pancakes, too. I'd seen some recipes for oatmeal pancakes and was intrigued by the idea. Before last winter I hated oatmeal, but moving to a place that actually gets cold and my desire to eat something warm in the mornings finally converted me into an oatmeal lover (also finding out about steel-cut oats helped a lot). But I was still unconvinced about oatmeal in pancakes. Mainly, I was worried about the texture. Would they wind up being lumpy or mushy? Would they be really heavy or dense? Also, all the recipes I'd seen required that the oatmeal sit in liquid overnight to soften and I just don't have that much forethought about whether I'm going to want pancakes when I get up in …
November 19, 2010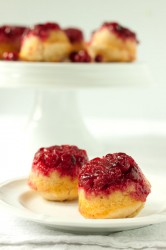 I tend to stay away from making cakes a lot just because I am not so great with the portion control. But I had been thinking about making a cranberry upside down cake for a while so when I saw it in muffin form I knew I had to try this recipe immediately.
Do you like cranberry sauce? If you do, you'll love these muffins. For the longest time, I absolutely refused to eat cranberry sauce with whole cranberries. I'd only eat the jellied kind that come out of the can…in the shape of a can. I still have that kind at my Thanksgiving, mostly out of tradition, but I make real cranberry sauce, too, and these muffins make me love it even more.
This is a really easy and fast recipe to make and I think the muffins come out so pretty! If you wanted to …
June 20, 2011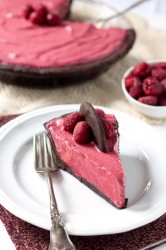 Sometimes I worry that people think I'm way better at this while cooking/baking thing than I actually am. But if anyone is to blame for this perception, it's obviously me because I'm always telling you how easy this or that recipe is to make and blah blah blah…look how great it turned out, too! Here's what you should be taking away from any recipe I post on this site: If I can make this thing, then you most definitely can as well. Because the truth is I'm still learning and I make mistakes ALL the time. But the awesome thing about learning to cook is that the more you do it, the more you learn little tricks and shortcuts so that you can fix your mistakes and learn to steer clear of them next time. But even then, things don't always go your way. It always sucks …
September 20, 2011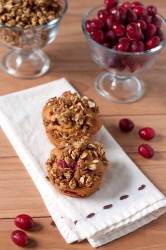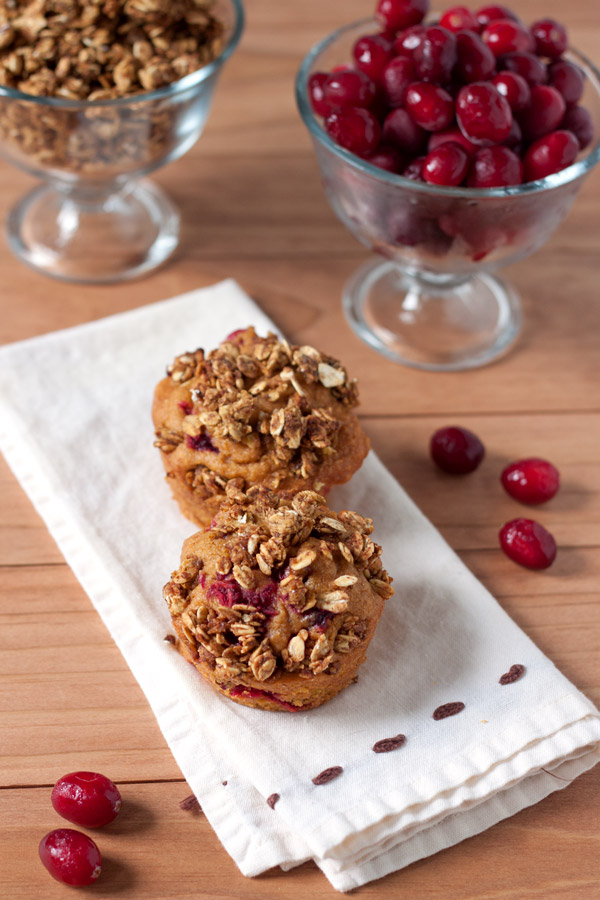 It's finally here! Friday is the first day of Fall and I'm ready for it. The weather has even been cooperating with temps in the 60s this past week. I've been baking like mad since the beginning of September but these pumpkin muffins were my inaugural Fall treat and they did not disappoint. I got inspired to make them after cleaning out my kitchen and finding that I still had 4 cans of pumpkin puree and 2 bags of frozen cranberries. I like to stock up on things, can't you tell?
I'd been wanting to make my favorite quick bread recipe ever: my mom's Applesauce Bread because it always feels like fall to me. But I decided to play around with the recipe and make it into pumpkin muffins. I subbed pumpkin for applesauce, some of the sugar for maple syrup and some of the spices for pumpkin pie spice. The …
January 4, 2012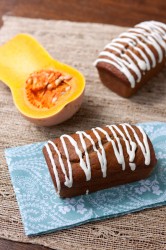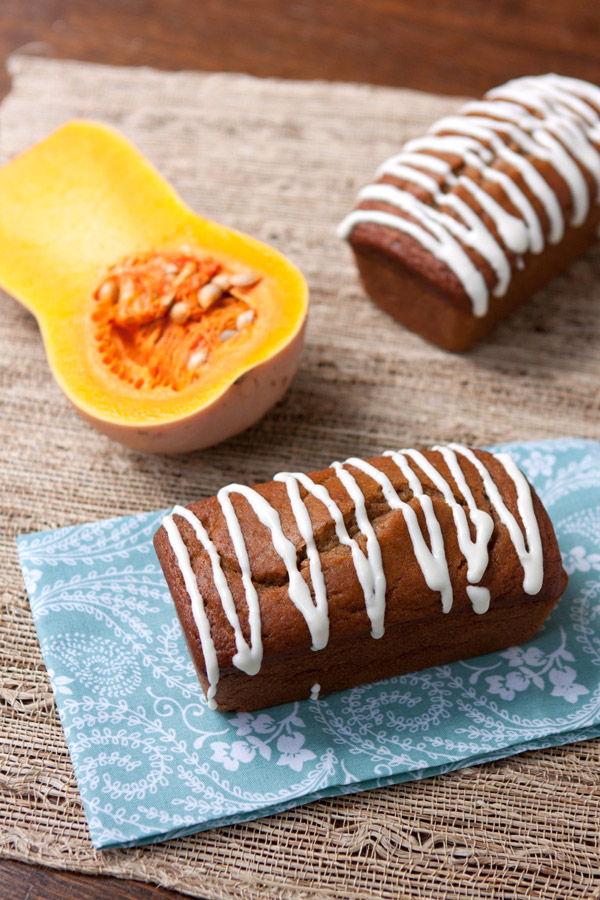 Hello January, we meet again. I used to try to make resolutions, the usual ones about going on a diet, exercising more, etc. but after years of pretty much not ever following through I'm officially giving up resolutions. I know it's the New Year and that seems like a great time to "start over" but January just never works for me. The cold weather makes it hard for to get motivated to go walking (the only form of exercise I enjoy) and I crave lots of warm and hearty foods that are rarely low-calorie. And even if I do make some progress in January, February comes along and there's Valentine's Day and my birthday and I lose all my motivation.
So I'm not going to bother going on a diet this year or maybe ever again. I'm just going to keep doing what I've been working on …