September 15, 2008
I know, know, another chocolate chip cookie recipe. There are a million of them and they're always THE BEST, right? Well, no, they aren't because these are hands down the best chocolate chip cookies you will ever bake. Period. These are from the New York Times reporter who went in search of the best ways to make chocolate chip cookies and this recipe is the culmination of that. I made these for my coworkers and they were gone in seconds. Everyone loved them and said they were the best they ever had. One of my coworkers even begged me to make her a batch that she wouldn't have to share with anyone else.
More Recipes
May 27, 2009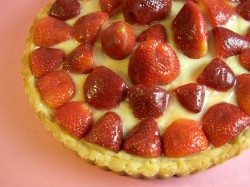 I've been on a strawberry kick lately (seriously, I hope you like strawberries because I have two more strawberry recipes coming up). I also finally bought a tart pan last week and I wanted to make something fun and different. This may not sound like such a "different" dessert, but it's really different for me. The majority of the desserts I make are either cake or cookies (or some variation like cupcakes and brownies). I've only make pie during the holidays and as much as I'd LOVE to make my cheesecake all the time I have to force myself to save that for special occasions.
Anyway, I found this recipe in my favorite cookbook and decided to go for it. I'm glad I did because this was damn good but it's kind of involved. It's definitely worth the effort …
February 29, 2012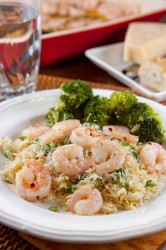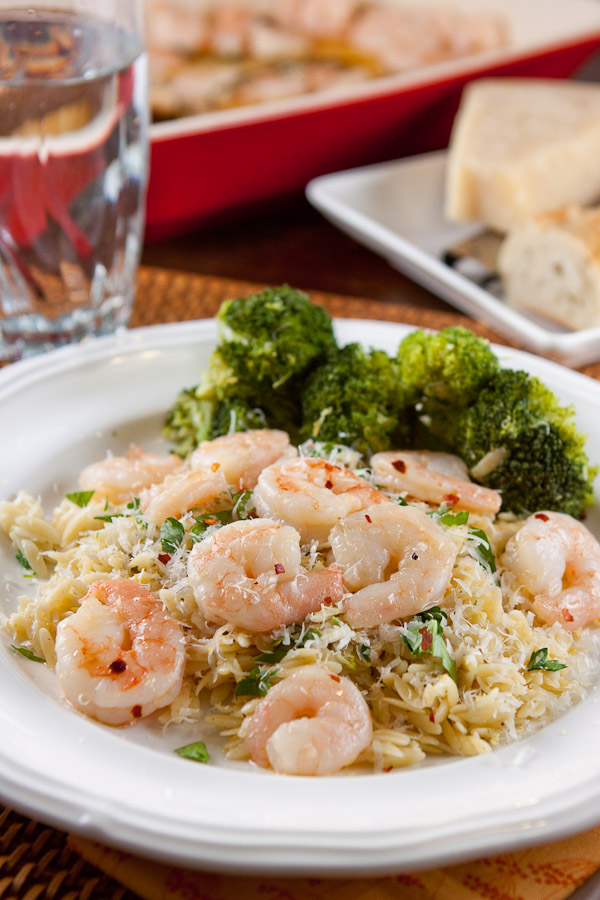 I enjoy cooking but since I only taught myself to cook through sheer force of will, a bookshelf full of cookbooks and lots of food blogs some of my technical cooking skills are pretty lacking. Baking comes to me pretty naturally but I still struggle a lot with cooking. I think it's because baking is mostly linear: you mix all the dry ingredients, then you mix all the wet ingredients, then you mix them all together, etc. Cooking seems to have a lot more multitasking: cook this in a pot and while you're doing that saute this other stuff in the skillet and while you're doing that chop this stuff up and on and on. I cannot tell you how much that stresses me out! That's why I'm a much more adventurous baker than cook. My favorite dinner recipes are the ones that are as simple as possible. …
March 29, 2011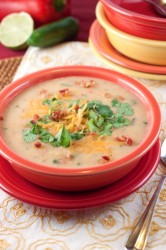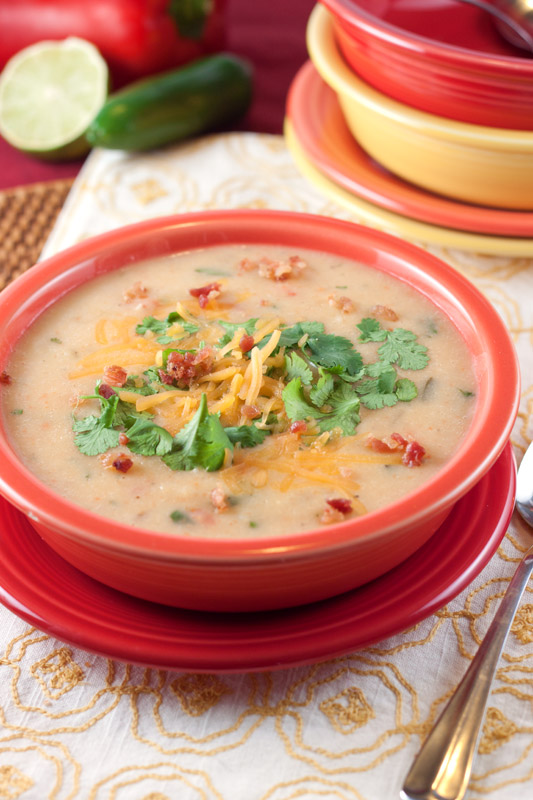 It feels weird to be posting a soup recipe when it's almost April, but it actually snowed in Charlottesville this past weekend so Spring isn't quite here yet, at least for many of us in the top half of the country. And you know what? That's kind of okay with me. Spring is beautiful time of year up here, but I actually prefer cold weather. Plus I get to eat more soup! I don't think there's anything I love more than soup (well anything that doesn't have sugar in it, anyway).
During the colder months I make soup at least once a week, but I've been making it less in the past few months. So last week when the temperature dropped and brought rain and snow with it, I knew I had to make some soup. I figure it's my last chance before it gets too warm. …
April 17, 2013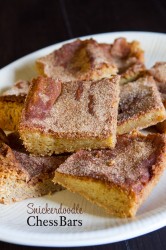 Do you ever get obsessed with a certain food and eat it every single day for weeks or even months? This is not a rhetorical question. I'm genuinely wondering if I'm crazy or not. I do this same thing with new music or TV shows on Netflix, so it may just be my personality to become obsessed with things. In this case, I've recently rediscovered my childhood love of cinnamon toast that my mom used to make for me. My new favorite afternoon snack is cinnamon toast with a cup of my favorite Earl Gray tea. I cannot get enough, even though I know that eating bread with butter and sugar on it everyday is not the healthiest thing in the world. Eventually, I'll get tired of it and move on but I can tell I'm not anywhere near that point yet.
In the …
December 12, 2011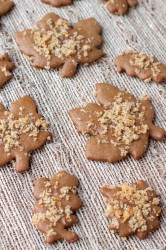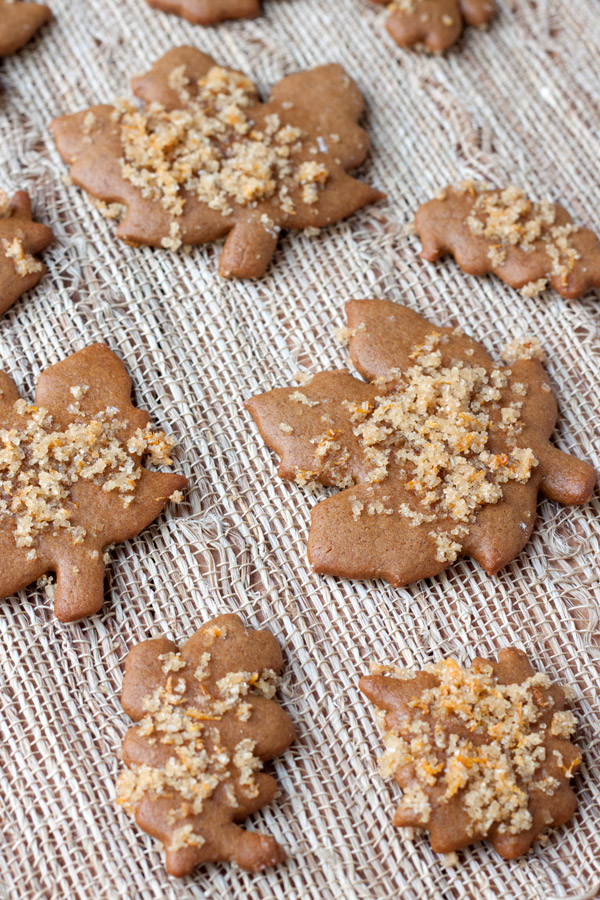 If you couldn't tell from many of the recipes on this blog, I love to bake and I struggle throughout the year trying to balance the sweet treats with savory and/or healthier recipes. But from Thanksgiving to New Years Day all that falls away and I embrace what I like to call "baking season". I don't put restrictions on myself, I don't worry about calories, I just let loose and make whatever I want and I don't feel the least bit guilty about anything I eat. It's my yearly Christmas present to myself.
Cookies are my favorite thing to make during the holiday season and I think I've been mentally saving up because I haven't posted any cookie recipes here since May. So when I heard about the Food Blogger Cookie Swap I immediately signed up. I'd be making cookies anyway so why not share some of them with others?
The thing I didn't …
February 7, 2012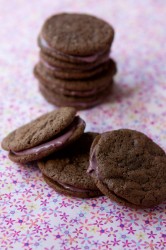 I've never made a big deal about Valentine's Day. It's nice to get some flowers but I don't expect anything else. We don't even bother going out to eat on Valentine's Day anymore because the restaurants are always so crowded. Besides, my birthday is less than a week later so it's easier to celebrate both occasions then. But there is one thing I love about Valentine's day, especially since I started this blog: it's a great excuse to make chocolate desserts!
I decided to make some cookies because Brandon's coworkers have been asking for more cookies from me ever since my epic cookie testing project last December. It's definitely flattering that they liked my cookies so much, so it seemed like a good idea to keep them happy and to find a great recipe to post for Valentine's Day at the same time! I found these chocolate malt cookies in one …
July 24, 2008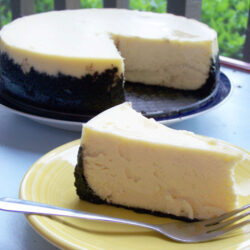 It was my boyfriend's birthday last weekend and I wanted to make him something special despite the fact that he didn't really want to celebrate his birthday. The problem is that he doesn't like many traditional desserts, most especially cake. I can't even conceive of disliking cake, but somehow he does. Thankfully, though, he does love cheesecake (which he vehemently insists is not really a cake, so much does the taint of the word "cake" bother him). But even having found a dessert he actually likes, he's almost impossible to entirely please because every single cheesecake I've made for him in the past, though always praised as "good" comes with the disclaimer of "but not as good as the New York cheesecake I had that one time". AAARRRRRRGGGGGGG! So I have made it my mission of find and make a real New York style cheesecake and this time I …