May 20, 2009
So I decided to do something a little crazy. The awesome Nicole at Pinch My Salt started a group to make every single recipe in The Bread Baker's Apprentice by Peter Reinhart
. When she first announced it on Twitter, I was interested but ultimately decided it would be too much work. But then more and more people started joining with her and I kept thinking about it until she announced she was closing the group to new members. As soon as I heard that it made me realize how much I wanted to do this, so I emailed her immediately to join the group.
More Recipes
June 13, 2013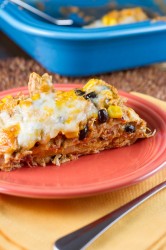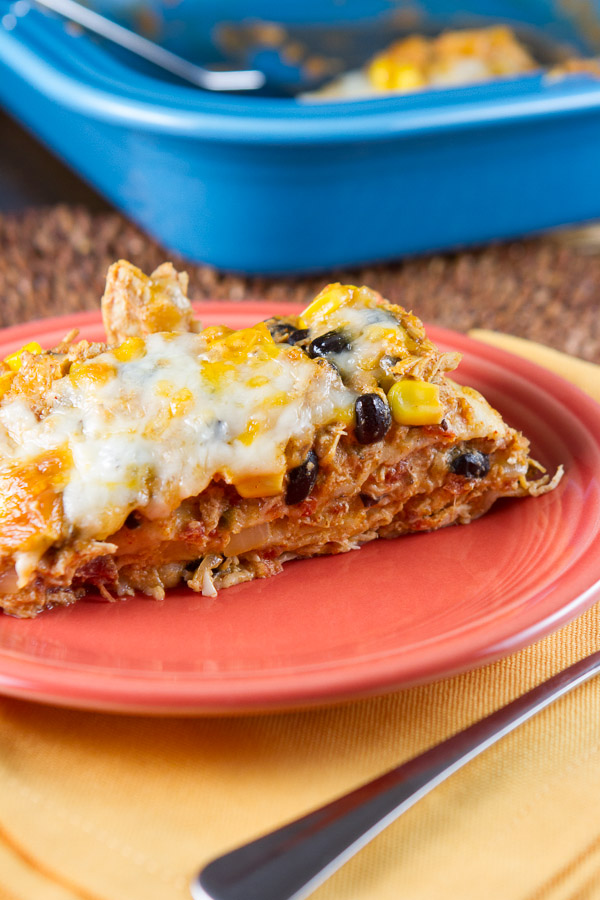 Have you ever had one of those terrible days that just won't end? Yesterday started with the wonderful surprise that my beloved coffee machine wasn't working. After much futzing around and ultimately going through the 5 stages of grief for my dead coffee machine, I plopped down in my office chair to try to get some work done. This was followed by a giant cracking noise. At first, I tried to ignore the sound, hoping it wasn't a big deal. Then, almost comically, I leaned back in the chair and the ENTIRE back fell off along with half of an arm. Thankfully, I was able to borrow my boyfriend's chair for the rest of the day but things didn't really improve after that. I was waiting for the maintenance guy and the UPS guy and neither showed up. Add to that some annoying …
March 7, 2012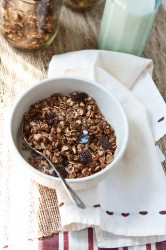 We've already established that I love those crispy, chewy granola bars and I'm always on the look out for snacks like that so when I found this recipe I was almost angry with myself for not coming up with it on my own. Granola…with Rice Krispies in it. It's so simple and obvious! It's basically those granola bars without the extra step of making bars. I've always liked granola but it turns out this one simple addition was all I needed to fall in love with it.
Of course, it's not quite as simple as adding some rice cereal to oats. The thing that makes this granola a real treat is the chocolate. The oats and cereal (and pecans if you want, I left them out) are coated in a chocolate-honey mixture and everything is baked until it's nice and toasty. Then to make it extra good (and …
September 13, 2011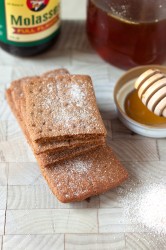 I love graham crackers, so I've been wanting to make these for a long time. Graham crackers are just about the only packaged "cookie" that I buy because they're the only ones that I don't totally lose control around. I can eat a couple of graham crackers and be totally satisfied, unlike Oreos where I want to eat about 20 of them at a time. Graham crackers are in that perfect spot between healthy and indulgent and you can do so much with them like make smores or dress them up by slathering on something delicious. These days, I'm very partial to a graham cracker sandwich with nutella on one side and marshmallow cream on the other. So simple, so good!
But laziness has always stopped me from making graham crackers at home. It's just easier to pick up a box at the grocery store. But when I saw this recipe in my …
December 20, 2012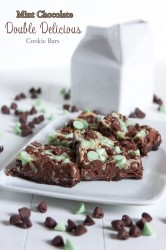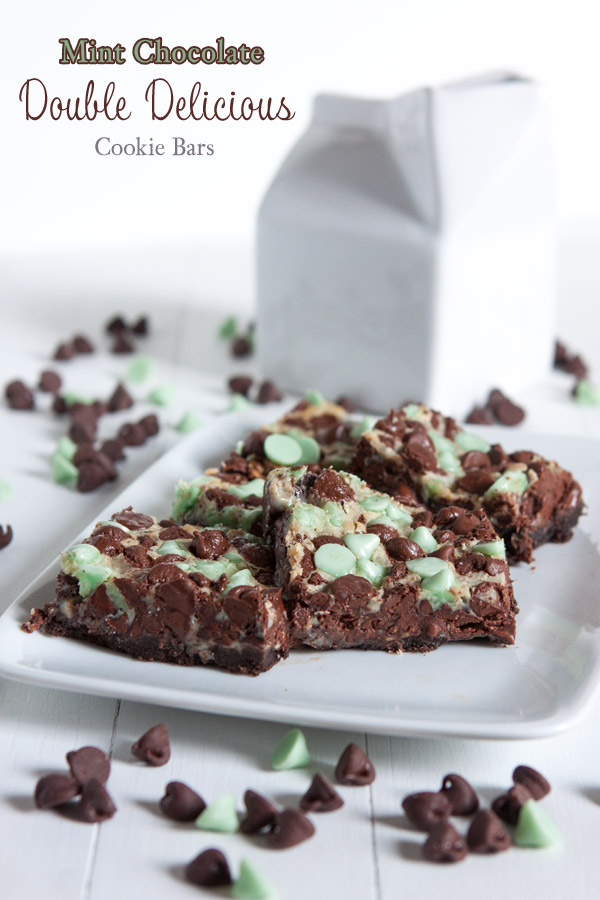 I always have grand plans every Christmas. This year I'm going to send homemade Christmas cards! This year I'm going to make peppermint bark and send it to everyone in pretty tins! This year I'm going to make cookies for Brandon's whole office! Over the years, I have actually accomplished all of these things—though rarely all in the same year—but sometimes it doesn't work out. I get too busy with work or I'm just too lazy to make all the effort.
This is definitely one of those years. This month has gone by so fast, and I can't believe we're less than a week from Christmas. I have a few (store-bought) cards and (not handmade) gifts to send but who knows when I'll get to the post office. I still have quite a few people to find …
November 18, 2008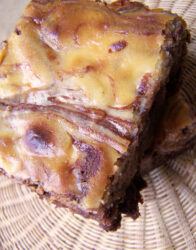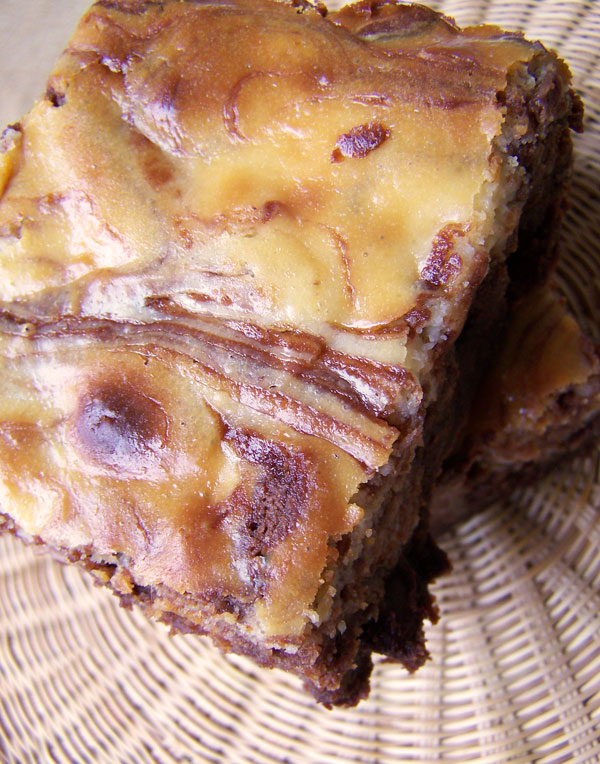 I was really craving some chocolate last Friday night. My usual standby is brownies, because they are simple to whip up, but plain old brownies sounded so boring. I went and searched for brownies at one of my favorite recipe sites and as soon as I saw the name of these brownies I was already drooling.
They did not disappoint at all. Simple to make and they turned out so rich and fudgy. I've made a ton of brownie recipes and this is definitely one of the best. The recipe has chocolate chips in it, but I don't think they were even necessary. They made the brownies almost too rich, so I don't think I'll be adding them next time.
My boyfriend is usually not a fan of brownies (which I can't even fathom), but he loves cheesecake, so he liked these. He's …
July 9, 2008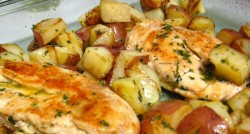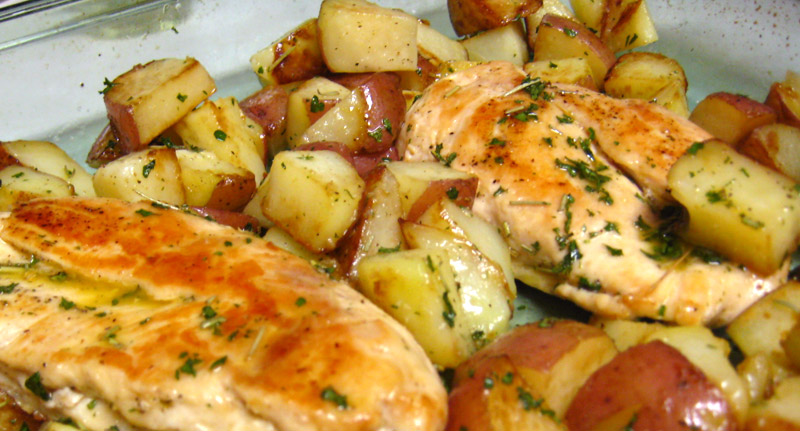 So this is one of those titular "30 Minutes Meals", which is definitely what attracted me to this recipe. Well, that and the potatoes. I love red potatoes! The problem is that it took wayyyy longer than 30 minutes, but I fully attribute that to the fact that I've never made it before and that I'm just a slow cook. I have no doubt an experienced cook would totally knock this out of the park in 30 minutes, but it you're like me, it's probably going to take you longer.
I made quite a few mistakes with this one (though it still turned out well), so after the recipe I will include notes that go a bit more into my process and what I learned, so that you won't make the same mistakes as well. As usual I made some substitutions which I'll note also, but I'm listing the …
December 9, 2008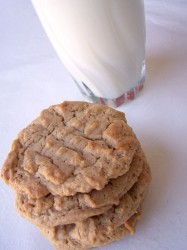 So I guess December is the official cookie baking month, right? I don't feel so bad about making/eating cookies in November and December. Diets are what January is for. I consider myself quite the cookie connoisseur but I realized last month that despite my love for all things peanut butter, that I've never made peanut butter cookies from scratch. Of course, I had to remedy this immediately. Brandon had a cookie craving one night and didn't want to wait the requisite 36 hours for chocolate chip cookies so I found this recipe and whipped it up. I LOVED how fast and easy these were to make. This recipe also had more peanut butter in it than any others I found, and I don't think you can go wrong with more peanut butter.
While I liked these cookies a lot, I couldn't help but think that …