November 19, 2009
This whole blogging every day thing is hard. I don't know how some of you do it. It's hard for me to blog even once a week sometimes (though I've been trying to remedy that). Anyway, a work emergency left me unable to post yesterday and I still have lots to do today, so a slight change of plans: I'll post all the rest of the side dishes today and the turkey tomorrow. Then next week I'll post my favorite part of Thanksgiving (or any meal, really): Dessert!
So I already posted all my sweet potato side dishes but you can't just eat sweet potatoes (well, I actually think I could, but I'm weird). All of today's recipes (as well as the turkey) are courtesy of my mother. I found them all in her battered, food covered, recipe scrapbook where she dutifully taped in handwritten recipe cards or cutouts from magazines.
More Recipes
November 11, 2010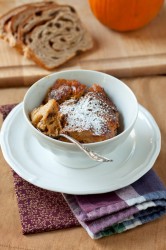 I love bread. It's probably my favorite food. When we order pizza, I take off the greasy cheese and just eat the crust. My favorite restaurants are the ones that bring you a basket of bread. Low-carb diets? I couldn't make it more than a couple days. I have a pretty major sweet tooth, but if I was ever forced to choose between bread or sugar, well, this blog would have a whole lot less desserts on it. (But let's really hope that "Sophie's Choice" never comes to fruition, okay?) What I find really strange is that despite my love of bread, I have never had bread pudding before. I don't know how that happened, but I have been meaning to rectify it for a while.
I had a loaf of raisin bread sitting around and getting stale so I finally decided this …
December 16, 2010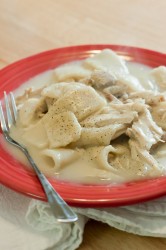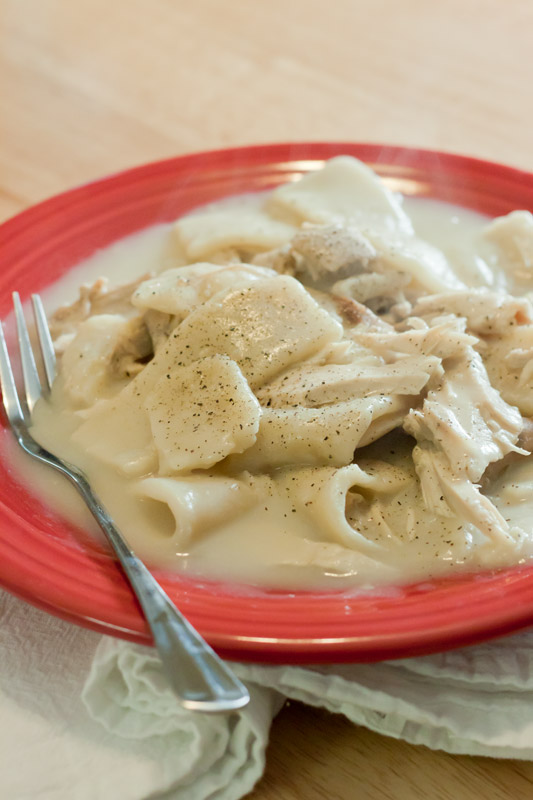 Finally! I've been looking for this recipe for years and I finally found it. You see, Chicken and Dumplings is my boyfriend's favorite dish and he's always wanted me to make it at home. And I have tried, but the problem is there are lots of different recipes for chicken and dumplings and all the recipes I've tried haven't been "right", according to him.
Here's what the right kind aren't: the kind with actual little round dumplings on top. Because I guess that would just be too easy? I've tried several recipes like that, one from Martha Stewart, and while Brandon agreed that those recipes weren't bad, they still weren't "right".
The right kind of chicken and dumplings are the kind that Brandon's grandmother makes. They are the kind you get at Cracker Barrel. They are true southern style, and they don't actually have dumplings, it's …
August 20, 2009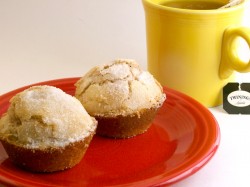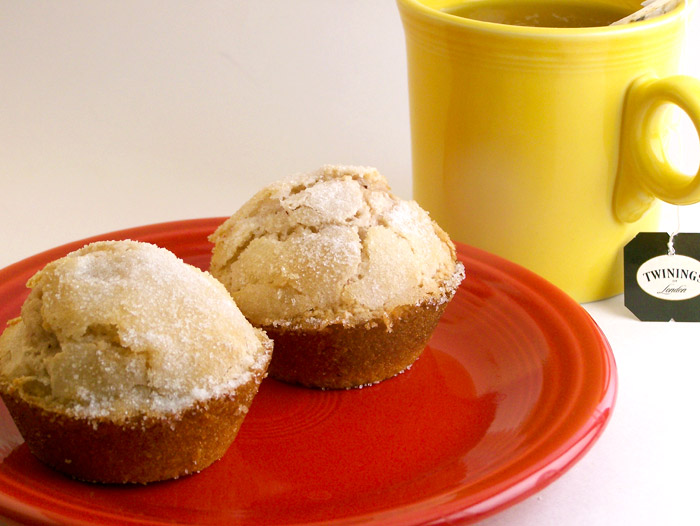 img class="centered" src="http://farm3.static.flickr.com/2463/3840762246_ddca3e4635.jpg" alt="Light Strawberry-Lemon Muffins" width="500″ height="376″/>
Well, summer is almost over and strawberry season has ended, and every time I go to the grocery store they always seem to be having a sale on their strawberries, obviously trying to get rid of them as fast as possible. But looking closely at the strawberries, many are bruised or mushy and just don't look that great. Definitely not something I'd want to display on a strawberry tart. But I have a hard time passing up such a good deal, so I buy these sad looking strawberries and immediately freeze them when I get home for use in smoothies or granita.
But sometimes this means I'll look in the freezer and see that I have way too many strawberries. I came upon this recipe a while ago when I was looking for a recipe to use up some of these strawberries. It's pretty much the …
April 10, 2009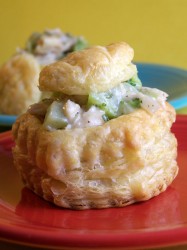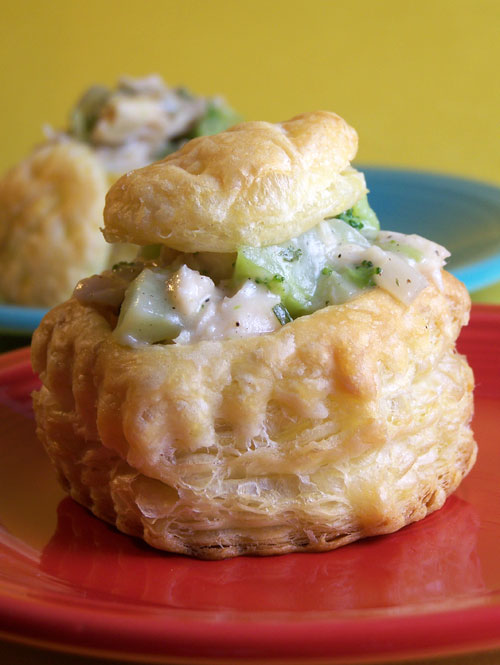 I guess this is one of those basic everyone-has-made-this kind of dishes, but OH. MY. GOD. you just wouldn't even believe how many years have gone into finding this recipe and then actually being able to make it. This recipe, like the inscrutably named Pineapple Stuff, was one of my absolute favorite dishes my mom made when I was a kid. So much so, that I still remember it fondly despite not eating it in almost 15 years. So last year when I started cooking again, I made it my mission to find this recipe. Except I couldn't remember what it was called or what the ingredients were other than broccoli and some adorable little puff pastry shells my mom always used. So I looked through every single recipe in my mom's old recipe collection (which is just a book with hundreds of handwritten recipe cards and …
September 26, 2011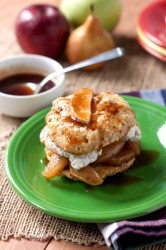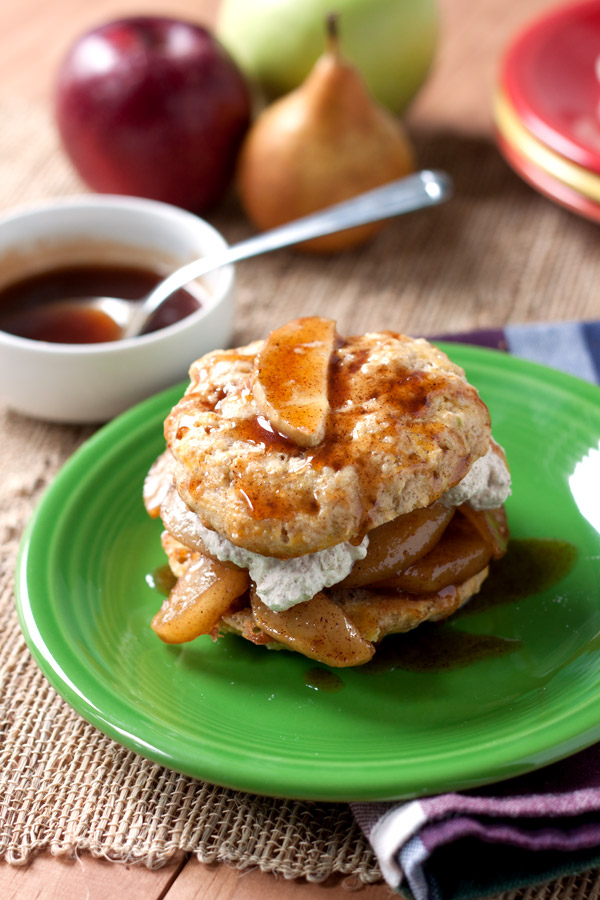 I've been learning to cook for several years now and I finally feel like I'm getting a handle on adapting recipes and improvising to suit my needs, but since I never went to culinary school or anything like that some of the science behind making food still alludes me. Baking can be especially tricky since I've been trying to use more whole grain flours and they don't have quite the same properties as white flour. Today's recipe comes from what I originally thought of as a baking failure, but through some quick thinking I was able to turn it into something pretty awesome.
This started out as a recipe for apple scones because I needed to use up some of the apples I've been getting in my CSA box the past few weeks. I like scones but have always had trouble making them on my own. I can't think of …
May 13, 2010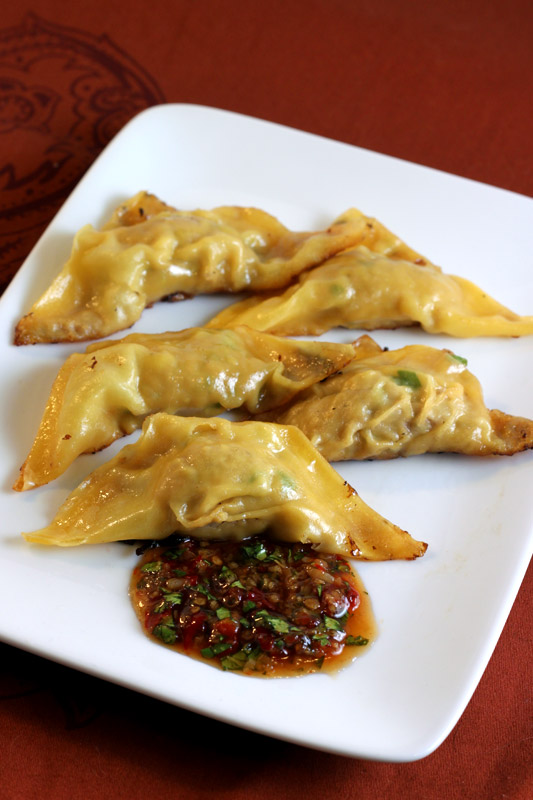 So here's something that's completely different. At least for me, it is. I tend toward baking and comfort food type recipes, so Chinese food is quite a departure. But I would say that these dumplings are the Chinese version of comfort food and honestly, I was really surprised by how much I liked them. And I should tell you that I don't normally even like Chinese food. So that made liking these even more pleasantly surprising.
My boyfriend loves Chinese food, though. It's probably his favorite kind of cuisine. So when I was flipping though my cookbook one day and he saw this recipe, he said "You should make those!" and I reluctantly agreed because I'm an awesome girlfriend like that (…and I'm so humble about it 😉 ). But another reason I was weary about making this recipe, besides not liking Chinese food in …
January 29, 2009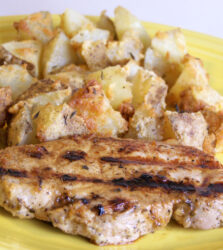 I made this the other night and even though it's not from the weight watchers cookbook, it's definitely low fat (the pork is anyway) and it's quite flavorful. I have some other WW recipes I need to post, but I'm having some technical issues, mainly that I'm having trouble getting good pictures in my horribly lit new kitchen (as you can see from the pic above, which I wouldn't normally post, but it's the best I had)*. I'm thinking about getting one of those table top lighting systems, possibly this one (mostly because it's under $100, and I'm cheap) . Anyone have experiences with these things like this? Recommendations? It really takes the fun out of it when I make something really good that I want to share and all …