October 14, 2008
My boyfriend and I have this inside joke about paprikash and goulash. It makes no sense to anyone but us, but suffice it to say, when I saw a recipe for paprikash, I HAD to save it. I finally got around to making it last week and while I may have made it sort of as joke, it's really good. And easy to make as well.
This recipe is supposed to be made in a dutch oven, but I don't have one (it's on my Christmas list!). I just made it in a skillet and then transferred everything to my 13×9 Pyrex to cook in the oven. Because I was making it in a larger dish, I didn't think there were enough diced tomatoes so I added a second can. But even if I was making it in a smaller dish, I still think I would have doubled it. The picture in the magazine looked like it had WAY more than one can of tomatoes.
More Recipes
June 28, 2010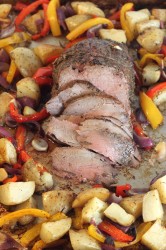 Thanks to everyone who entered last week's giveaway! You guys really love your mac n' cheese, which makes me think I should post my favorite recipe for it. Anyway, if you haven't commented on that post yet, you still can and you'll be entered to win Everyday Food: Fresh Flavor Fast. Computer issues prevented me from posting on Friday like I had planned, so I'm posting the second giveaway today and will announce the winners of both cookbooks on Friday instead of Wednesday (barring other computer issues, which I'm still working through). If you comment on today's post as well then you'll get another chance to win!
May 20, 2009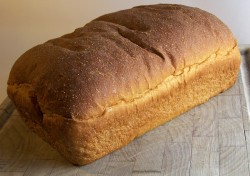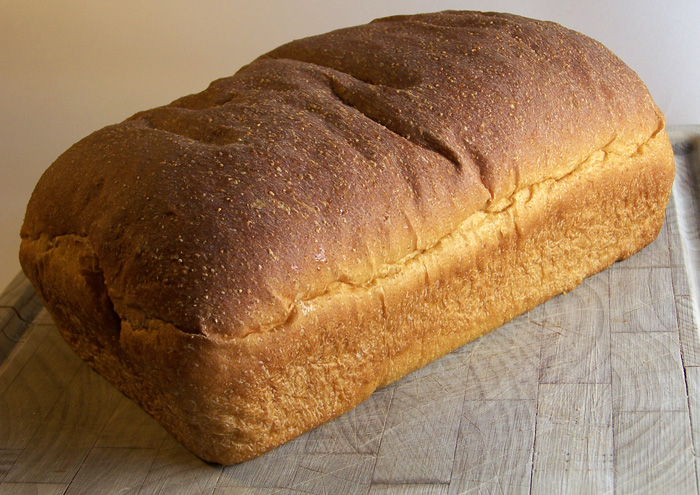 So I decided to do something a little crazy. The awesome Nicole at Pinch My Salt started a group to make every single recipe in The Bread Baker's Apprentice by Peter Reinhart. When she first announced it on Twitter, I was interested but ultimately decided it would be too much work. But then more and more people started joining with her and I kept thinking about it until she announced she was closing the group to new members. As soon as I heard that it made me realize how much I wanted to do this, so I emailed her immediately to join the group.
March 31, 2010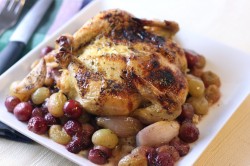 Do you ever make roast chicken for dinner? A while ago a fellow food blogger I follow on twitter asked this question to her followers and said she was surprised to learn that many people had never roasted a chicken before. I also found this somewhat surprising but then I remembered that I used to be scared of making a whole chicken, too. After I roasted a chicken the first time, it became one my favorite dinners, but I can still understand why people would be apprehensive.
So for anyone still on the fence, I present to you: Cornish Hens. They're basically miniature chickens and as such are even easier to handle and only take about 30 minutes to cook. Cornish Hens are a great stepping stone if you're not quite ready to make the leap to a whole chicken yet. Plus…it's …
June 28, 2008
I consider myself a fairly good baker. I've always had a sweet tooth, cakes, cookie, brownies, etc. I've been making those since I was a kid. Pies are different though. Pies always seemed too hard, so I haven't made many pies before. Maybe once a year during the holidays I'll try to make one, always with varying results. But when I saw this pie the other day, I knew I had to make that.
I thought this was kind of hard to make if only because it had so many steps with varying wait times before and after each part. But that's probably just because all the pies I've made in the past have been the mix it together, pour in crust variety. Next time, I'd probably just do a premade pie crust to make things a bit easier and faster. …
September 19, 2012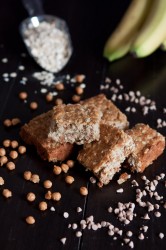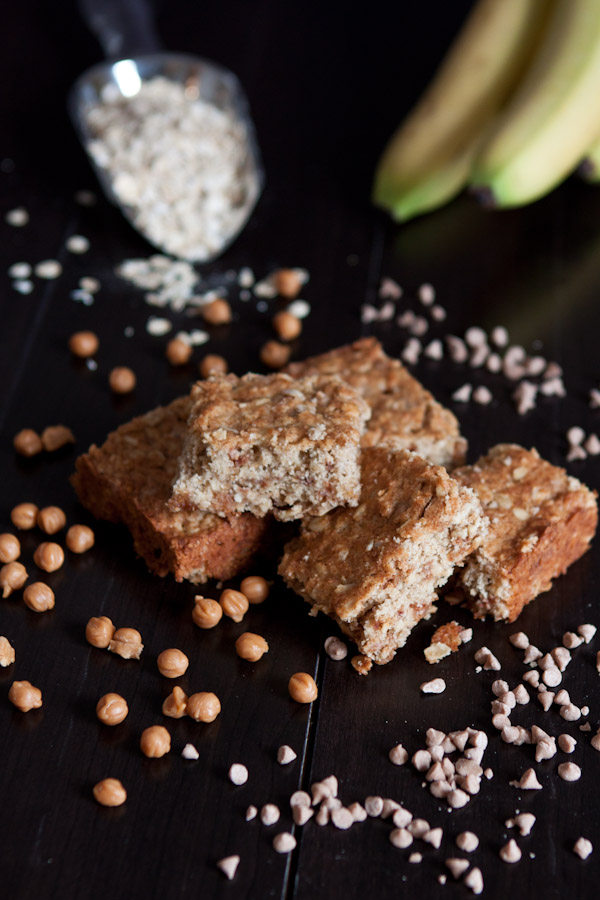 I don't know what it is about bananas but I always feel compelled to buy a huge bunch of them despite the fact that most of the time I eat three or four while the rest sit there and rot. But then I wind up standing in front of the bananas again at the grocery store and telling myself that this time I'll really eat them all. THIS TIME. I'll eat two a day! I swear! Yeah, right.
But now, I finally have a good excuse for letting those bananas blacken and it's all thanks to this recipe. I'd been looking for something with oats that was healthy but still, you know, actually tasted good so when I saw a recipe that had oats and used up all my overripe bananas it seemed perfect. But I still wanted it to be healthier so I did some tests. Can I use whole wheat flour? Can I use less butter? Luckily, the answer …
November 16, 2010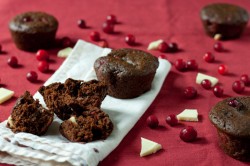 In my attempt to eat less processed food during the day, I have been making a lot of muffins lately. They fit my criteria for easy food and as I mentioned in my last post, I love any kind of bread. The problem is they can get pretty unhealthy, so all the muffins I've been eating have been whole wheat, low-fat, filled with things like oats and applesauce and bananas. All of those muffins have been good, but when I was thinking about what kind of muffins I wanted to make this week, I was not in the mood for "healthy". In fact, I had some very specific cravings: I wanted something similar to my favorite gingerbread muffins. I also knew I wanted to use the cranberries that I recently bought. And finally, I was craving chocolate because, well, it was …
June 30, 2008
I'm always looking for new recipes for easy and fast dinners to make. But a lot of times fast and easy = boring and no flavor. The other thing I'm always looking for is good pork recipes. I have chicken dishes out the wazoo, but barely any good pork ones. The other night I was pleasantly surprised to find a recipe, which I had torn out of a Real Simple magazine ages ago, that was successful on all counts.
I paired this recipe with my absolute favorite side dish: mashed potatoes. I used to think "real" mashed potatoes were too much work and would make the kind from a box instead, but then I found this recipe and realized how simple they are to make. I probably make mashed potatoes at least once a week these days.