September 14, 2010
So I know the actual first day of Fall isn't for a few weeks, but as far as I'm concerned Labor Day is the end of summer. After that it's Fall. Even when it's still 90 degrees outside. A year ago Brandon had just gotten a job here and we were preparing to make the move from Florida to Virginia. I cannot tell you how much happier I am in Virginia and the main reason for that is because of Fall (and Winter, Spring and even Summer). There are actual seasons here! Maybe I'm strange for being so affected by the weather, but I found the static-ness of Florida's temperature and landscape to be utterly depressing (I probably would've felt differently if we had lived closer to the ocean, which I love, but unfortunately we were right in the middle of the state). Since I wasn't here this time last year it's nice to go out and see the beginnings of Fall; leaves are already starting to change color and fall off. In short, I'm really excited about Fall. Probably more excited than …
More Recipes
April 9, 2013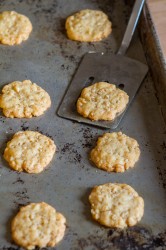 I was recently given my grandmother's box of recipes, most of them handwritten, probably many, many years ago and it's been really fun going through it and seeing what her favorite recipes were. My mother also had a similar recipe box filled with cards and magazine clippings that I look through periodically. Cookbooks are great, but I love taking one of those meticulously written recipe cards out the box and trying to decipher the tiny, perfect cursive handwriting; trying to follow the sometimes very opaque directions; chuckling at old-fashioned ingredients like "oleo."
Sometimes I think there is too much importance placed on "original" recipes. I love finding a recipe and knowing that it was made the same way for years and years by my grandmother or my mother or hundreds of people's grandmothers and mothers. I love having a whole boxes of recipes …
August 6, 2009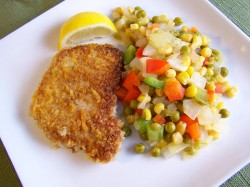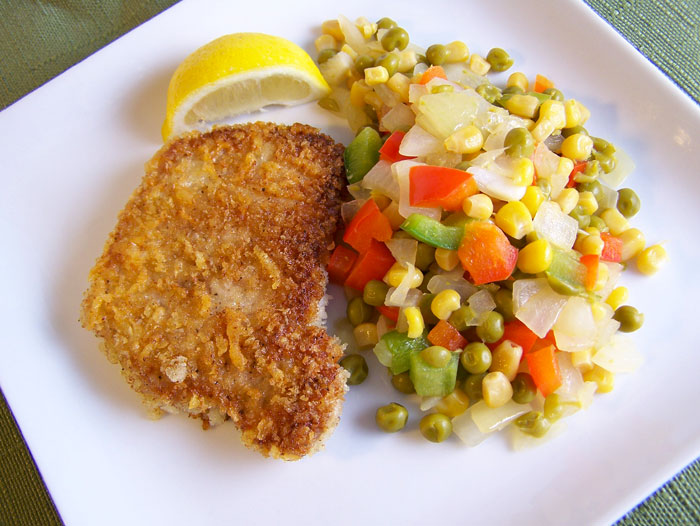 I started making a meal plan every week and now that I've been doing it for a little while, I have to wonder why I haven't been doing this all along. It's saving me so much trouble. Here's an example of a typical nightly exchange between me and my boyfriend pre-meal plan:
Me: What do you want for dinner?
Him: I don't know, what do you want for dinner?
Me: Whatever you want.
Him: I want whatever you want.
Me: I forgot to take any meat out of the freezer.
Him: So…pizza or chinese?
It was just unbelievably frustrating and there was no excuse for it other than laziness on our part. Now I've been making a meal plan for the upcoming week on Sunday and then I go to the grocery store and buy only the ingredients I need (so I'm saving some money as well since I'm not …
July 21, 2009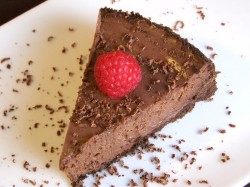 It was Brandon's birthday yesterday and as is my tradition I wanted to make him a cheesecake since he's not a fan of regular cake. But, as I mentioned last week, we are supposed to be on a diet and he, especially, didn't want to ruin the progress we've made. Personally, I think you deserve to eat whatever you want on your birthday (a right which also extends to the celebrators of said birthday, ie me), but he was very adamant about staying within our allotted points (we're doing weight watchers). In fact, he didn't even want me to make a cake at all, but I just wouldn't have that. You celebrate your birthday by eating some damn cake, diet or not diet. So to appease him, I said I'd find a light version. This, of course, filled me with dread. I mean, light cheesecake, …
April 11, 2012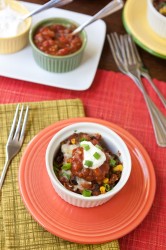 When it comes to dinner, Mexican food is my big weakness. I don't go out to eat too much anymore, especially compared to five plus years ago when Brandon and I dined out more days than we ate at home, but I can't give up my Mexican food. I go to my favorite Mexican restaurant at least every other week, sometimes more often. Whenever we move to a new town, finding a Mexican restaurant with a decent chimichanga and good queso blanco is my number one priority. And there have been some places (*cough* Jacksonville) where that meant trying out pretty much every Mexican restaurant in town.
I know I shouldn't eat at the Mexican restaurant so much, though. It's probably one of unhealthiest meals you can have. So whenever I see a Mexican-ish recipe in one of my many low fat/light cookbooks I always try it in …
June 28, 2010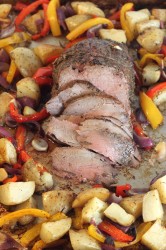 Thanks to everyone who entered last week's giveaway! You guys really love your mac n' cheese, which makes me think I should post my favorite recipe for it. Anyway, if you haven't commented on that post yet, you still can and you'll be entered to win Everyday Food: Fresh Flavor Fast. Computer issues prevented me from posting on Friday like I had planned, so I'm posting the second giveaway today and will announce the winners of both cookbooks on Friday instead of Wednesday (barring other computer issues, which I'm still working through). If you comment on today's post as well then you'll get another chance to win!
January 25, 2012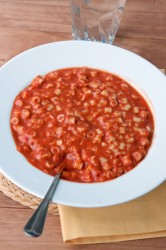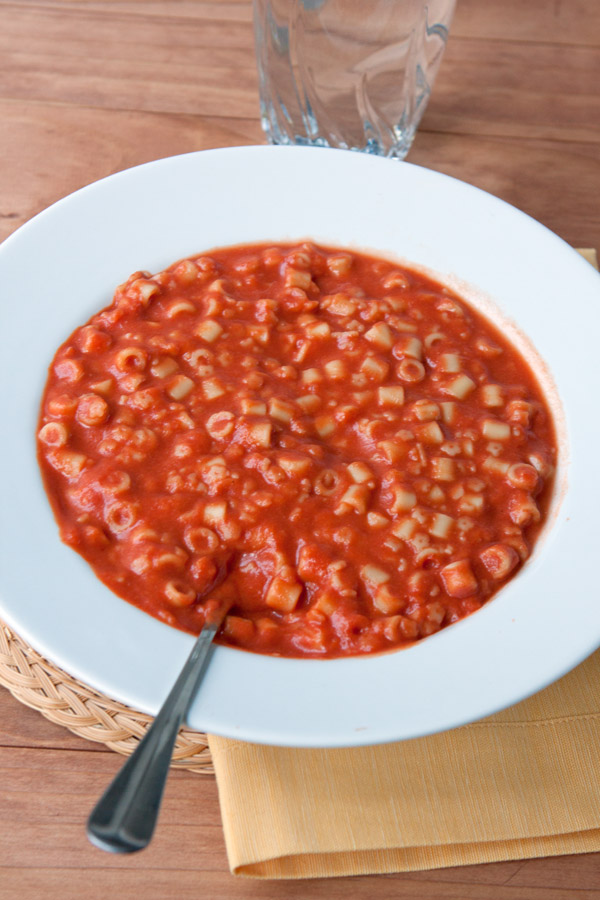 Ok, it's confession time. While my eating habits have improved a lot over the past couple of years, I still have a lot of weaknesses for the unhealthy processed food I used to eat all the time. Things like corn dogs and snack cakes and store bought cookies. But the good thing about learning to cook is that you can learn to make all the "bad" stuff you love. Yes, it may still be unhealthy, but at least you know every single ingredient that went into it and you aren't consuming any weird chemicals or preservatives. I've learned to make Oatmeal Cream Pies and Oreos and chewy Granola Bars and while I can't say I totally gave up the processed versions of those things, more often than not when I really want them I'll make them at home.
Spaghetti-Os …
October 15, 2009
I'm finally back from my little hiatus. We're settled into our new apartment in Virginia and I'm ready to start cooking again. I was ready to start last week but after two things I tried to bake burnt to a crisp and set off the smoke alarm, it became apparent that the oven was broken. Luckily, the maintenance guy was able to fix it after he ordered a new part and now my oven stays at the right temperature (which I verified with an new oven thermometer, I'm not taking anymore chances with burning the house down).
But while I work on getting some new recipes under my belt, I wanted to finish posting things that I made this past summer. You may have noticed I have a thing for black and white desserts (see Black and White Chocolate Cheesecake Supreme, Black and White Cupcakes and Cheesecake Brownies), so when I saw Black and White Cake Cookies in my new Cooking Light cookbook, I knew I had to try them.