June 13, 2013
Have you ever had one of those terrible days that just won't end? Yesterday started with the wonderful surprise that my beloved coffee machine wasn't working. After much futzing around and ultimately going through the 5 stages of grief for my dead coffee machine, I plopped down in my office chair to try to get some work done. This was followed by a giant cracking noise. At first, I tried to ignore the sound, hoping it wasn't a big deal. Then, almost comically, I leaned back in the chair and the ENTIRE back fell off along with half of an arm. Thankfully, I was able to borrow my boyfriend's chair for the rest of the day but things didn't really improve after that. I was waiting for the maintenance guy and the UPS guy and neither showed up. Add to that some annoying tech issues with my business and not feeling particularly inspired (or even awake) enough to finish a project and you have the recipe for very bad, no good, pretty terrible day.
On days like this I dread making dinner. In fact, …
More Recipes
October 27, 2008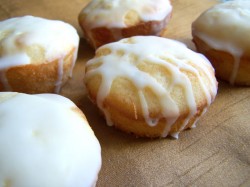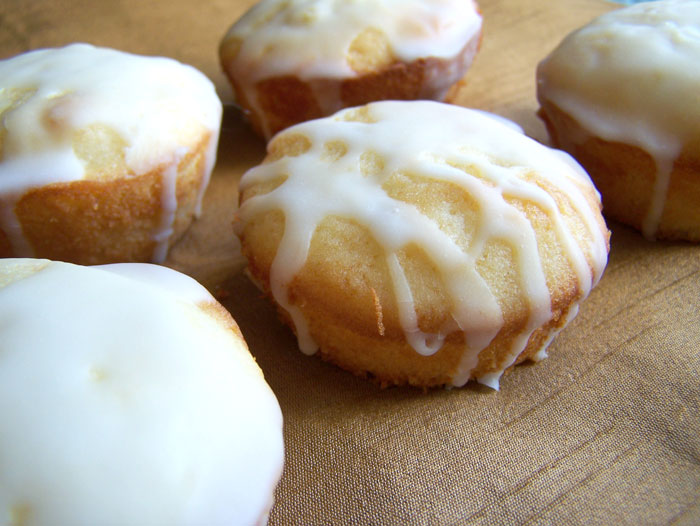 I have a raging sweet tooth and it usually reveals itself late at night. Usually I can be good and satisfy it with one of those 100 calorie packs of cookies, but sometimes only a real dessert will satisfy me. Because of that I always look for quick and simple dessert recipes to have in my arsenal that I can whip up in about an hour or two. Friday night was one such night, but I was not in the mood for any of usual chocolate recipes. I wanted something completely different. So I looked through my newest cookbook and found this recipe for glazed lemon cupcakes. They did not disappoint. Very sweet and moist and definitely a nice change of pace if your not in the mood for chocolate. Even the glaze part, which I'm usually very wary of (I've had some BAD experiences …
January 25, 2012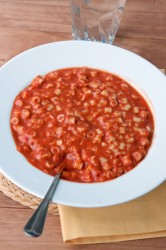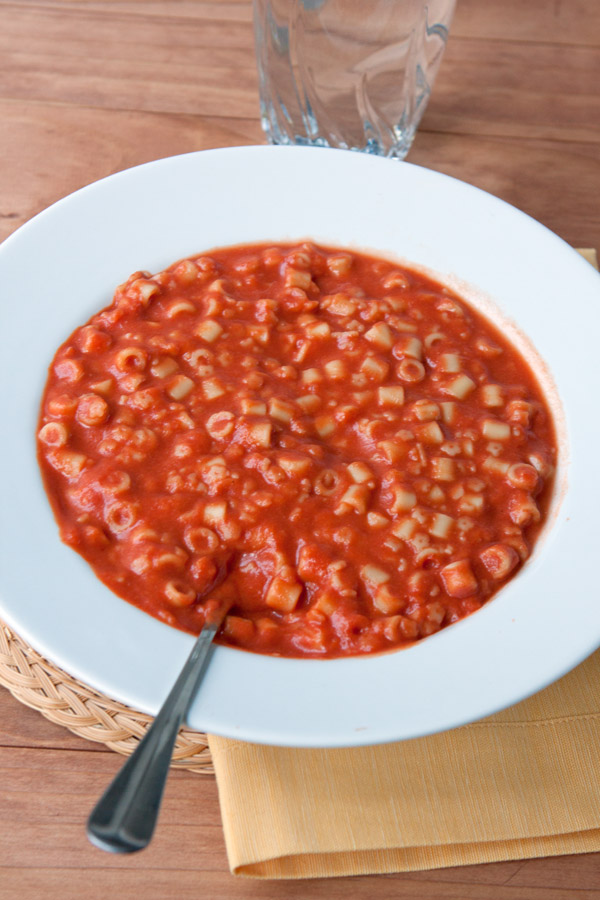 Ok, it's confession time. While my eating habits have improved a lot over the past couple of years, I still have a lot of weaknesses for the unhealthy processed food I used to eat all the time. Things like corn dogs and snack cakes and store bought cookies. But the good thing about learning to cook is that you can learn to make all the "bad" stuff you love. Yes, it may still be unhealthy, but at least you know every single ingredient that went into it and you aren't consuming any weird chemicals or preservatives. I've learned to make Oatmeal Cream Pies and Oreos and chewy Granola Bars and while I can't say I totally gave up the processed versions of those things, more often than not when I really want them I'll make them at home.
Spaghetti-Os …
March 18, 2009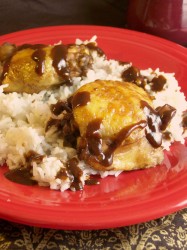 This easy to make recipe is from the Philippines. You might think it was just your garden variety chicken and rice dish, but the sauce is so good it takes it to a whole other level. It's rich, tangy, tart and kinda sweet all at the same time. Maybe like a Filipino version of BBQ sauce…but honestly that description does not do it justice at all. You just have to taste it, you'll see what I mean. I got it from Mark Bittman's cookbook How to Cook Everything, which I LOVE and highly recommend for the sheer number of recipes, but also the tips and helpful info he offers.
I'm pretty sure I remember Anthony Bourdain talking about Adobo on a recent episode of No Reservations? It's a very popular Filipino dish and this …
October 19, 2011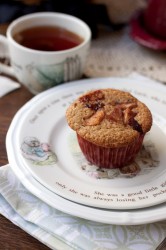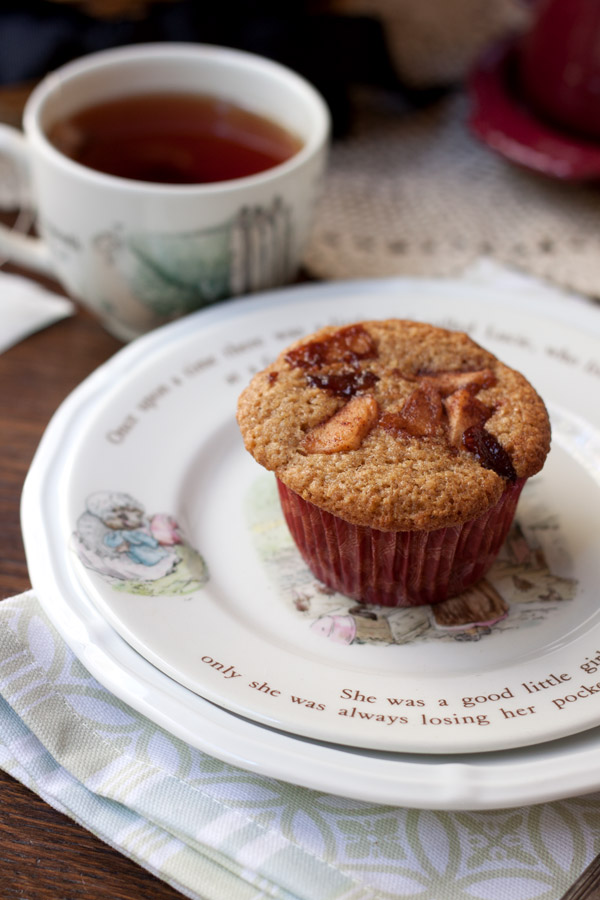 Recipe inspiration can come from some funny places. I decided to make these muffins after buying some cute red cupcake liners from Target. I just knew I had to put something with apple in them (and it helped that I had basket full of apples waiting for me at home). I promise I'll move on to something else besides apples after this, but I had to share this recipe because I was so happy with how these muffins turned out.
It's a little hard to tell from the pictures what exactly these muffins are since many of the components are a similar color, so let me just describe it for you: it all starts with a graham cracker crust on the bottom (like a little pie!), the muffin is a spiced applesauce cake with a cinnamon cream cheese center and it's all topped with caramelized apples. Basically, I was torn …
August 31, 2010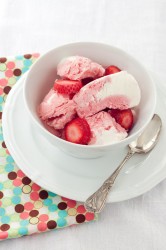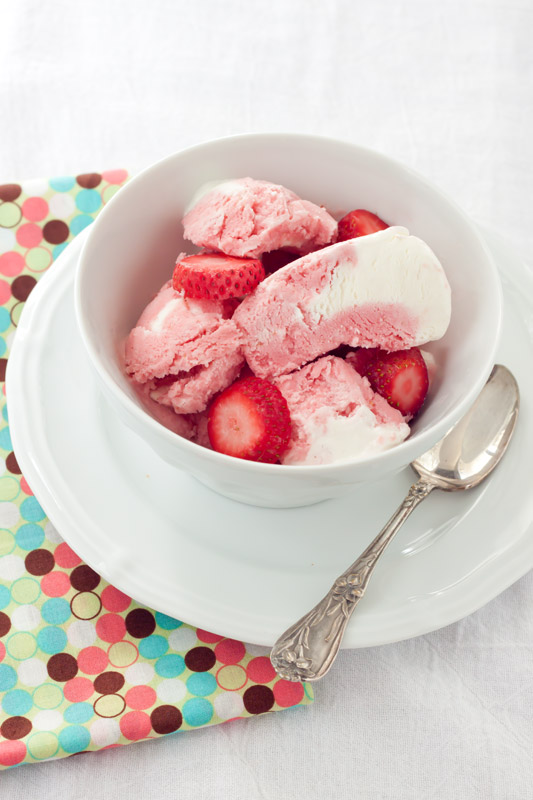 I can barely believe it's September already. The summer is basically over and I realized that I haven't made any ice cream yet! I had all these grand plans that I was going to finally buy an ice cream maker and make all different kinds of flavors of ice cream and frozen yogurt. But no, I never did get that ice cream maker and now it's looking like I'm going to have to buy a new blender, so I guess the ice cream maker will just have to wait another year.
But I didn't want the summer to be over without making any ice cream and luckily, it's still pretty easy to make without the machine. All you need is a freezer and a mixer (or even strong arms and sturdy whisk will do). I decided to make frozen yogurt again because of how …
July 2, 2010
Thanks so much to everyone who participated in my giveaway, it was really fun to read everyone's comments and learn about some of your food preferences. I'll definitely be thinking about your answers when I'm looking for new recipes to share in the future!
Anyway, let's get to it, shall we? I wanted to make it as fair as possible, so I made a numbered list of each comment in the order they were posted and then I entered the number range in the random number generator and got it to pick 2 numbers.
May 1, 2013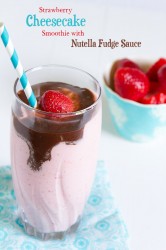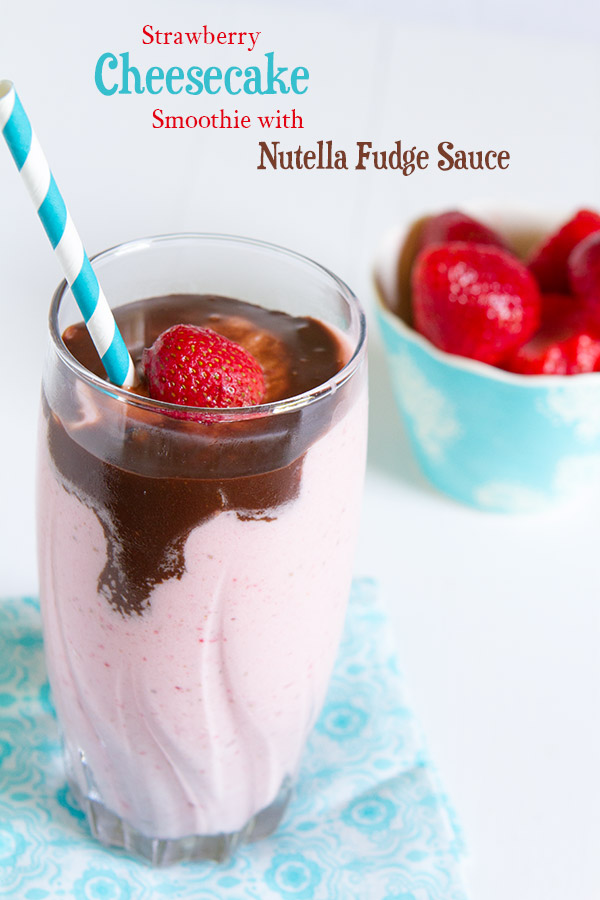 I'm pretty sure I've stated before that I'm not a fan of the warmer months. Spring is pretty, but here in Tennessee it's mostly just a few weeks of nice weather before it turns into a 90 or 100 degree hell-scape for four months. But there is one thing I like when it gets warm: I can finally drink smoothies again! I know some people drink them all year round, but for some reason I can't bring myself to make a smoothie when it's 30 or even 60 degrees outside. It's the same reason I rarely make soup during the summer. It just doesn't sound appetizing. But now that it's warmer, I'm happily back to my smoothie-a-day habit which makes lunch time so much easier.
I am very particular about smoothies. I've been making this …