January 29, 2009
I made this the other night and even though it's not from the weight watchers cookbook, it's definitely low fat (the pork is anyway) and it's quite flavorful. I have some other WW recipes I need to post, but I'm having some technical issues, mainly that I'm having trouble getting good pictures in my horribly lit new kitchen (as you can see from the pic above, which I wouldn't normally post, but it's the best I had)*. I'm thinking about getting one of those table top lighting systems, possibly this one
(mostly because it's under $100, and I'm cheap) . Anyone have experiences with these things like this? Recommendations? It really takes the fun out of it when I make something really good that I want to share and all my pics look like monkeyass (™ Fabio from Top Chef).
*Update: Made this again and got some much better pics to replace bad ones on here before. I wound up getting the lamp mentioned above and I like it a …
More Recipes
May 5, 2011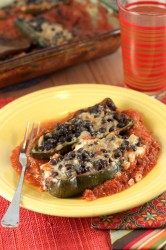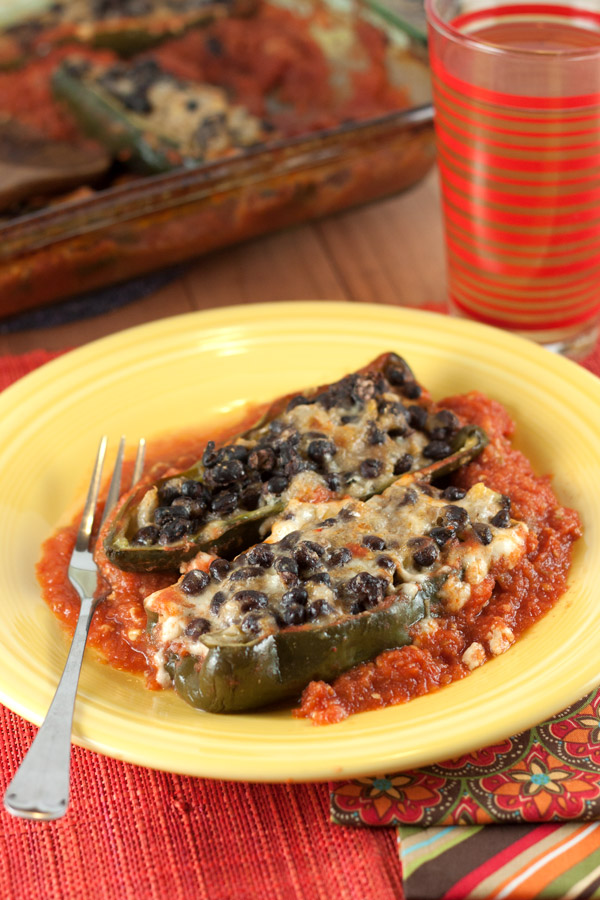 Most of the time I don't have the forethought to plan recipes related to holidays that aren't Thanksgiving or Christmas, but I happened to make this for dinner a few days ago and I knew it would be perfect to post on Cinco de Mayo. And in fact, this dish is sort of a celebration for me because it signifies that I've finally graduated from the realm of the picky eaters! Chile peppers were my last big food phobia and I'm very happy to say this recipe has put all my fears to rest. And, even crazier, as I was shoveling a stuffed poblano into my mouth my main thought was that I wanted it to be spicier. Five years ago, I wouldn't even touch bell peppers, so eating a dish with not one, but two kinds of chile peppers in it would have been crazy talk.
This recipe is like …
May 1, 2013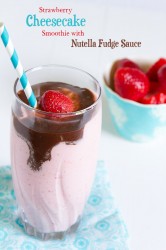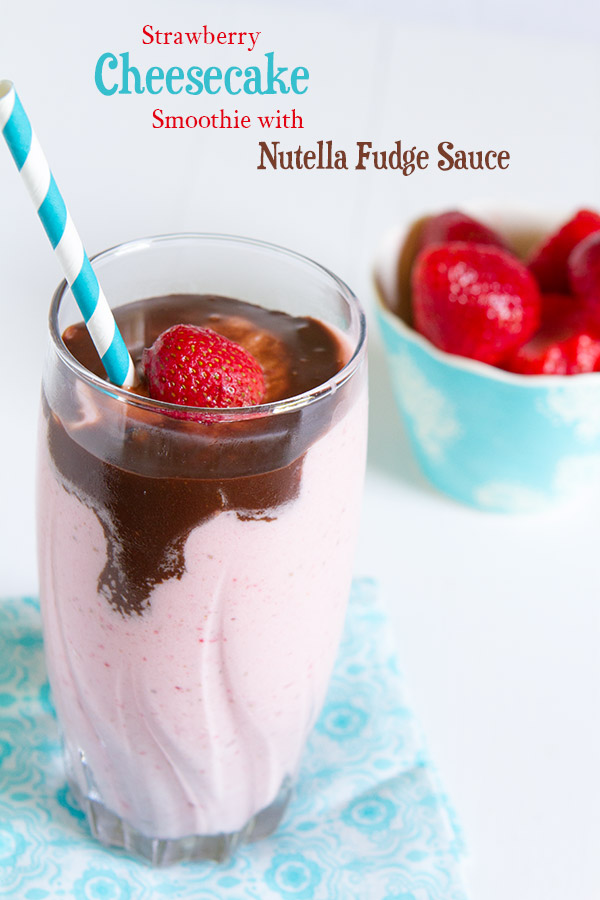 I'm pretty sure I've stated before that I'm not a fan of the warmer months. Spring is pretty, but here in Tennessee it's mostly just a few weeks of nice weather before it turns into a 90 or 100 degree hell-scape for four months. But there is one thing I like when it gets warm: I can finally drink smoothies again! I know some people drink them all year round, but for some reason I can't bring myself to make a smoothie when it's 30 or even 60 degrees outside. It's the same reason I rarely make soup during the summer. It just doesn't sound appetizing. But now that it's warmer, I'm happily back to my smoothie-a-day habit which makes lunch time so much easier.
I am very particular about smoothies. I've been making this …
November 17, 2009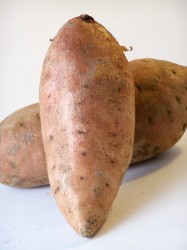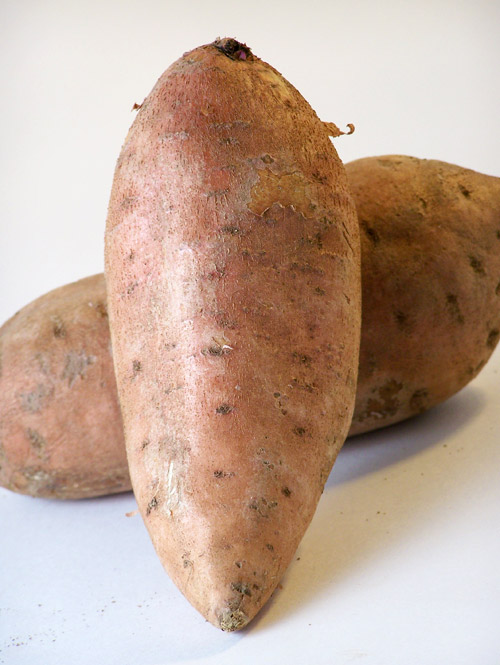 It's Thanksgiving week on Back to the Cutting Board, which means you get not one recipe like usual, but a ton of yummy Thanksgiving recipes over the next 4 days! This was all brought by the people at SpringPad who invited me to participate in their Springsgiving Event. My mission, if I chose to accept it, was to come up with a Thanksgiving menu consisting of five dishes: appetizer, turkey dish, two sides and a dessert. I didn't get too much advance notice, so I immediately sprung (ohh, bad pun) into action coming up with a pre-thanksgiving meal last week. The thing is, I couldn't decide on just 5 things, so we actually wound up eating about 3 days of Thanksgiving last week trying out different recipes (I love being a food blogger). I ultimately did decide on the five things I wanted to submit to the …
October 24, 2011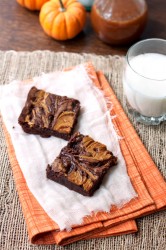 Looking back through my archives I realized I've posted at least one chocolate-pumpkin dessert before Halloween for the past few years, so I figured it was past time to post a recipe like this, especially after all the apple recipes I've posted lately. Fruit is great, but for me at least, chocolate will always be better.
I've actually been working on this recipe for a while. I made some pumpkin swirl brownies last Halloween and even photographed them, but I kept deciding against posting them because they weren't quite good enough. Something was missing. But then earlier this year I discovered Supernatural Brownies. These are hands down my favorite brownies. Ever. And I have tried lots and lots AND LOTS of brownie recipes. I'm not into cakey brownies (if I wanted cake, I'd make that instead!), I like fudgey brownies and these are moist and fudgey beyond belief.
March 18, 2009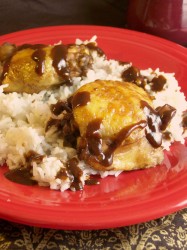 This easy to make recipe is from the Philippines. You might think it was just your garden variety chicken and rice dish, but the sauce is so good it takes it to a whole other level. It's rich, tangy, tart and kinda sweet all at the same time. Maybe like a Filipino version of BBQ sauce…but honestly that description does not do it justice at all. You just have to taste it, you'll see what I mean. I got it from Mark Bittman's cookbook How to Cook Everything, which I LOVE and highly recommend for the sheer number of recipes, but also the tips and helpful info he offers.
I'm pretty sure I remember Anthony Bourdain talking about Adobo on a recent episode of No Reservations? It's a very popular Filipino dish and this …
May 13, 2010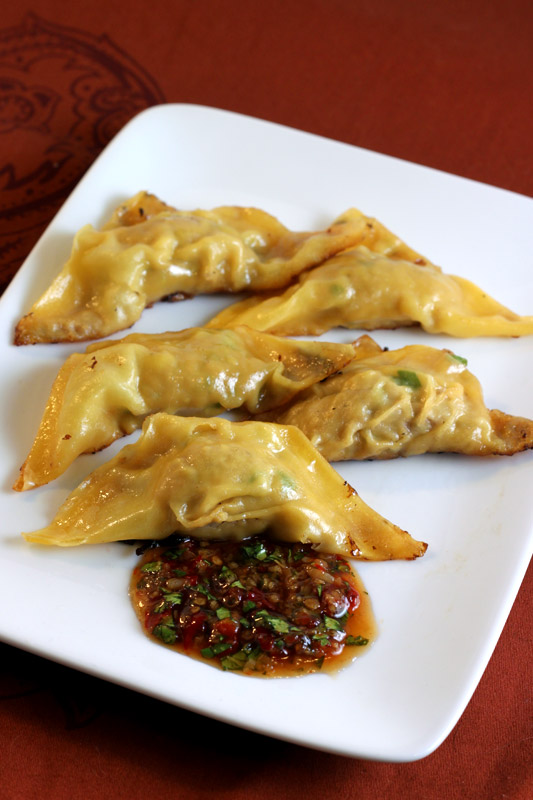 So here's something that's completely different. At least for me, it is. I tend toward baking and comfort food type recipes, so Chinese food is quite a departure. But I would say that these dumplings are the Chinese version of comfort food and honestly, I was really surprised by how much I liked them. And I should tell you that I don't normally even like Chinese food. So that made liking these even more pleasantly surprising.
My boyfriend loves Chinese food, though. It's probably his favorite kind of cuisine. So when I was flipping though my cookbook one day and he saw this recipe, he said "You should make those!" and I reluctantly agreed because I'm an awesome girlfriend like that (…and I'm so humble about it 😉 ). But another reason I was weary about making this recipe, besides not liking Chinese food in …
January 25, 2010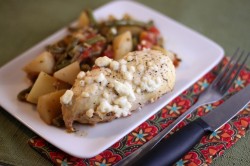 The main reason this recipe caught my eye is because it's a one pot meal that you can make in your Dutch oven. I've been wanting a Dutch oven for years and finally got one for Christmas so anytime I see a recipe that mentions a dutch oven, I'll almost always give it a try. I couldn't afford one of those uber expensive Le Creuset's, so I wound up getting one from Lodge that looks almost exactly the same and is well made, but costs about a quarter less. So far I love it and use it as much as possible: soup, spaghetti sauce, chili, oatmeal, whole chicken. And now I have this new recipe to make in it.