September 23, 2008
I am all about comfort food. What I love even more is food that is dead simple to make and that stores easily. That's probably why spaghetti is my all time favorite dish. Judging from how many brands of spaghetti sauce there are at the grocery store, I would venture to say that not many people make their own sauce anymore. This was one of my mom's staple recipes and I don't think I ever saw her use sauce from a jar her entire life. This was the first recipe I asked for when I moved into my own apartment during college and I've been making it ever since. I've tried jar sauces before, but I always wind up feeling like I've let my mom down. Plus none of them taste even one fifth as good as homemade.
More Recipes
May 1, 2013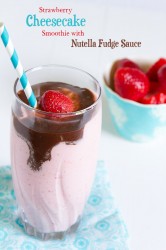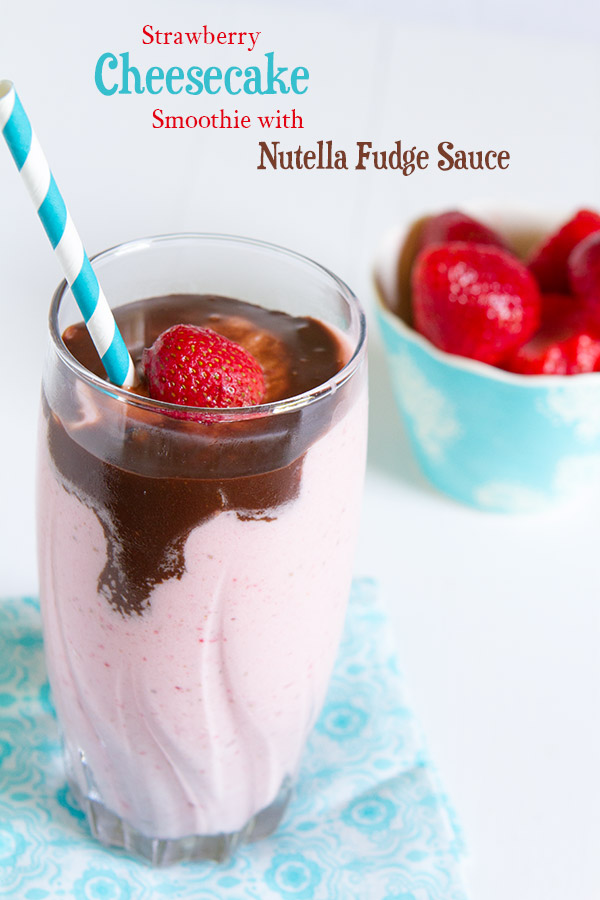 I'm pretty sure I've stated before that I'm not a fan of the warmer months. Spring is pretty, but here in Tennessee it's mostly just a few weeks of nice weather before it turns into a 90 or 100 degree hell-scape for four months. But there is one thing I like when it gets warm: I can finally drink smoothies again! I know some people drink them all year round, but for some reason I can't bring myself to make a smoothie when it's 30 or even 60 degrees outside. It's the same reason I rarely make soup during the summer. It just doesn't sound appetizing. But now that it's warmer, I'm happily back to my smoothie-a-day habit which makes lunch time so much easier.
I am very particular about smoothies. I've been making this …
June 4, 2013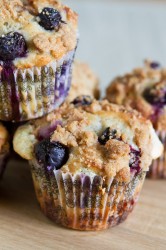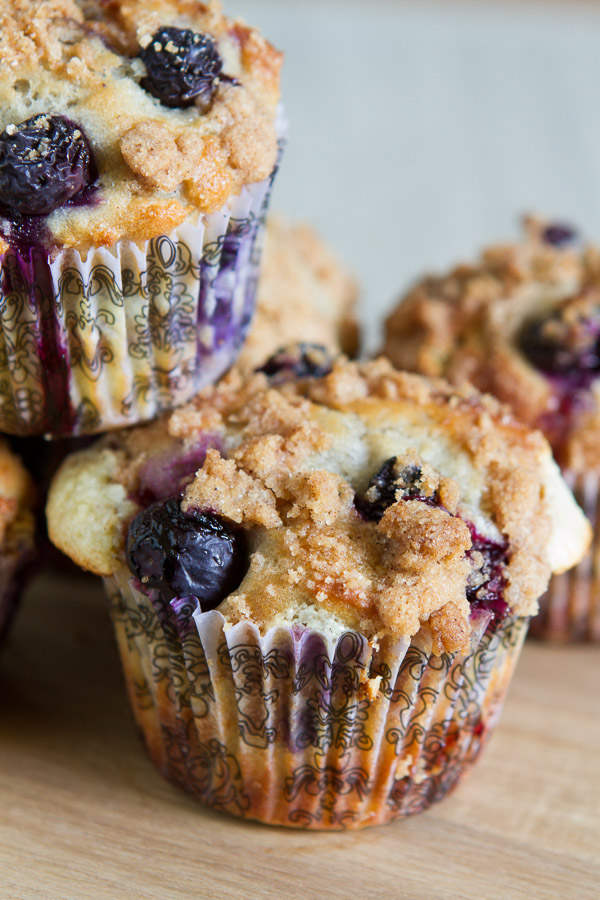 Hey there, I didn't really mean to take a whole month off from blogging but after two weeks I just decided to go with it. Sometimes you just need to take break to recharge! I wish I had the time or energy to be one of those bloggers that posts multiple times a week, but I need to accept that I am not one of those people and do what's best for me instead of feeling bad about it. Sometimes I forget that this is supposed to be fun and not something to stress about. I'm really grateful to everyone that has stuck around. I'll do my best to keep on my normal weekly schedule from now on! Anyway, just because I haven't been blogging doesn't mean I haven't been cooking. I have several recipes in the pipeline and a bunch …
March 7, 2013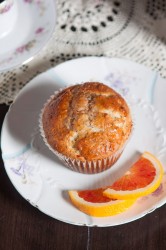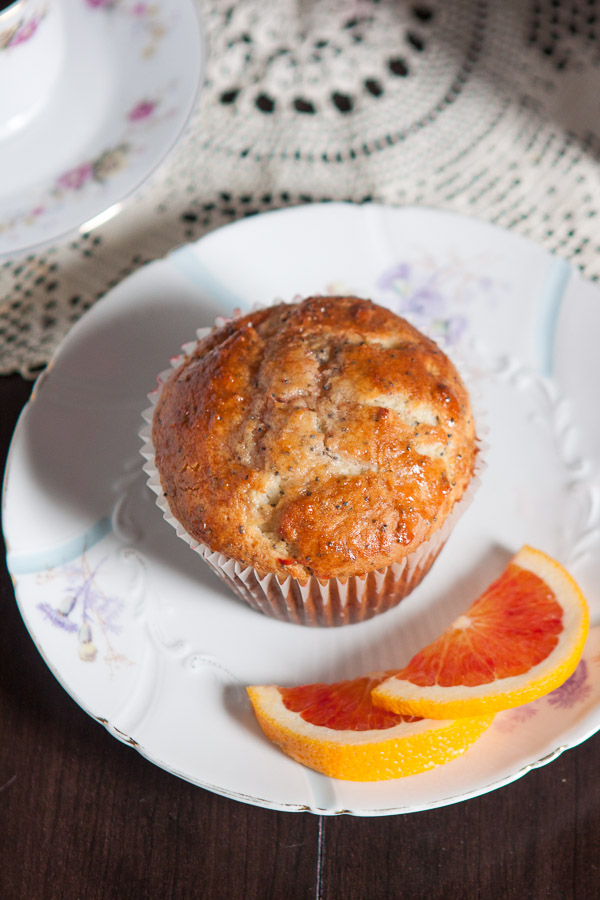 I didn't mean to take so much time away, but after a pretty crazy month I should finally be able to start posting regularly again. It all started with me getting what I thought was food poisoning but turned out to be the stomach flu. It was bad enough that I went to emergency room for the first time in my life. That was an interesting experience! I'm a lifelong cookie dough and brownie batter eater, but I may be done after having to admit to about 10 different people at the hospital that I gave myself food poisoning from eating brownie batter. And then it turned out to be the stomach flu! So embarrassing. (In hindsight, I'm laughing at myself, but at the time I really was mortified.)
A week or so after that, I found out that my grandmother had …
October 25, 2009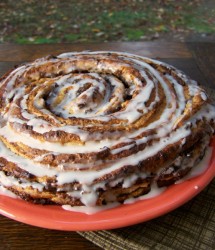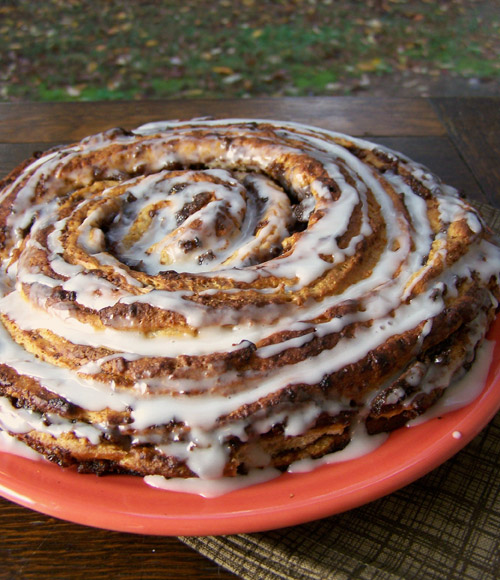 Late last week I finally got the island I ordered for my kitchen, which adds almost 4 glorious feet of counter space, so on Saturday I had an itch to break it in with some type of fun recipe that involved rolling out dough. Scanning through my cookbooks, I saw this recipe and it definitely fit the bill. I wound up modifying it to fit the ingredients I had in my pantry (mainly I substituted raisins for figs and added cinnamon and ginger), but it turned out really, really good.
And seriously, what's not to love? It's a giant cinnamon roll. Let me say that again: a cinnamon roll the size of a cake! It's taken a lot of effort to eat this thing like an actual cake (ie you cut a small section from it) instead of just unrolling and eating the whole thing the way …
March 16, 2011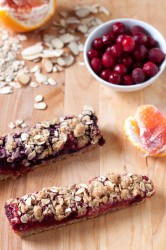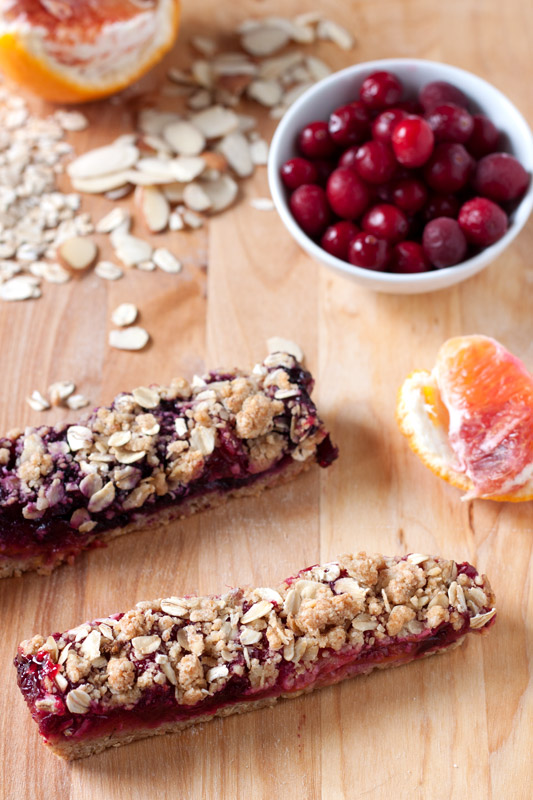 After last week's fried indulgence, I wanted to make something totally guilt-free that used up a bunch of fruit I had sitting in my fridge and freezer. I'm always on the lookout for homemade versions of the store bought snacks I love, so after reading this post about Fruit Bars I immediately headed down to the kitchen to make my own.
I am so glad to have found this recipe because I will never need to buy fruit bars at the grocery store ever again. These taste so much better than anything store bought and they are filled with natural ingredients.
My bars have a crust of ground up almonds and oats along with flour and just enough butter. It's like a healthier version of shortbread, but it tastes just as good. I had lots of berries and some beautiful blood oranges so I made …
April 30, 2009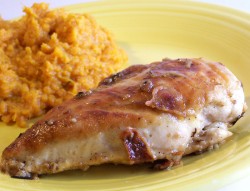 This is just a damn good dinner. I mean, come on, can you ever go wrong with bacon? Bacon makes everything better (Seriously people, you can still eat bacon, virus be damned). Also, sweet potatoes are in my top 5 favorite foods ever. I could eat them pretty much everyday and I think they get a bad rap as being "that stuff with marshmallows that you eat at Thanksgiving". They are way more versatile than that one dish (see exhibit B another great chicken dish with sweet potatoes and where I got part of the inspiration for this recipe).
I've been making this chicken dish for a while and it's always a treat. In fact, I don't make it all that often because I think of it as my "special" chicken dish. I think it tastes better when you only save it for special …
February 4, 2010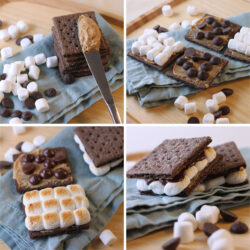 I'm doing Project 365 this year, which is a challenge to take a picture every single day for a full year. It's a month in and I'm already starting to run out of ideas of what to take pictures of. Last week I was sitting in my kitchen trying to come up with something, but my mind kept wandering to dessert (this is not unusual). Then I realized: I should take a picture of dessert! Perfect.
This is my favorite go-to snack. I always have all the ingredients in my pantry and when I'm having a chocolate craving I can make a couple of these in 5 minutes, which is much faster (and healthier) than making up a batch of cookies or brownies. It's not a mind-blowing dessert or anything, but when I posted this picture on flickr a lot of people commented saying how …