February 22, 2011
To celebrate Valentine's Day and my birthday, Brandon and I spent a wonderful weekend in a little cottage I rented in the mountains a few hours away. It was such a fun getaway: we did some hiking, we drove around and got lost and we spent a lot of time soaking in the hot tub. When we got back home on Sunday afternoon, I wanted to make myself a birthday cake but after such a relaxing weekend I didn't want to deal with complicated recipes or put time into making something that didn't turn out great. That's why I love the internet and recipe sites with reviews like Epicurious. I mean, if you can find a cake that has 1,400+ mostly raving reviews, that has to be a good cake, right?
I am very glad to have found this recipe because those reviewers were right: I now have my ultimate chocolate cake. I honestly can't imagine another cake being able to surpass it. It's made with coffee and oil which result in an extremely moist and soft, but dense cake. I'm pretty picky about my …
More Recipes
March 18, 2009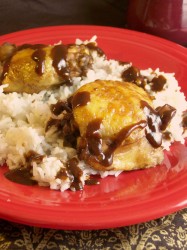 This easy to make recipe is from the Philippines. You might think it was just your garden variety chicken and rice dish, but the sauce is so good it takes it to a whole other level. It's rich, tangy, tart and kinda sweet all at the same time. Maybe like a Filipino version of BBQ sauce…but honestly that description does not do it justice at all. You just have to taste it, you'll see what I mean. I got it from Mark Bittman's cookbook How to Cook Everything, which I LOVE and highly recommend for the sheer number of recipes, but also the tips and helpful info he offers.
I'm pretty sure I remember Anthony Bourdain talking about Adobo on a recent episode of No Reservations? It's a very popular Filipino dish and this …
July 13, 2010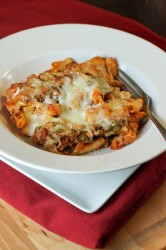 Lately, I've been feeling like I'm in a food rut, making the same things over and over again, so I'm making an effort to try new things; not just new recipes, but new ingredients that I've never eaten or cooked with before. The easiest way I've found to do this is to pick one cookbook and only make recipes from that cookbook for the next couple of weeks. That way I can't just go through and pick and choose the "safe" recipes, I actually have to try things that I would normally flip right past. This led me to choose a recipe with goat cheese in it, something I've liked in restaurant dishes, but not something I've ever bought and cooked with before. Well, that did it. I guess maybe it never occurred to me that you could buy goat cheese at a normal grocery store? …
March 16, 2011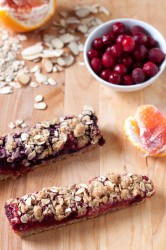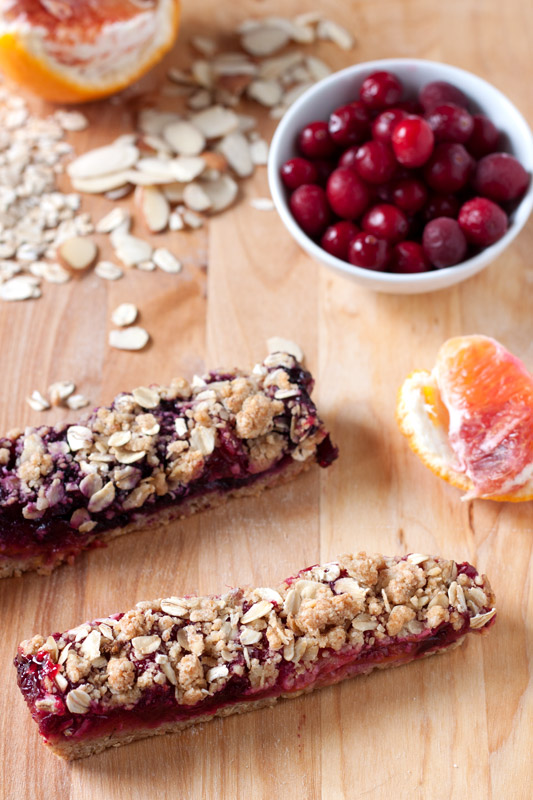 After last week's fried indulgence, I wanted to make something totally guilt-free that used up a bunch of fruit I had sitting in my fridge and freezer. I'm always on the lookout for homemade versions of the store bought snacks I love, so after reading this post about Fruit Bars I immediately headed down to the kitchen to make my own.
I am so glad to have found this recipe because I will never need to buy fruit bars at the grocery store ever again. These taste so much better than anything store bought and they are filled with natural ingredients.
My bars have a crust of ground up almonds and oats along with flour and just enough butter. It's like a healthier version of shortbread, but it tastes just as good. I had lots of berries and some beautiful blood oranges so I made …
February 23, 2012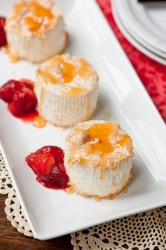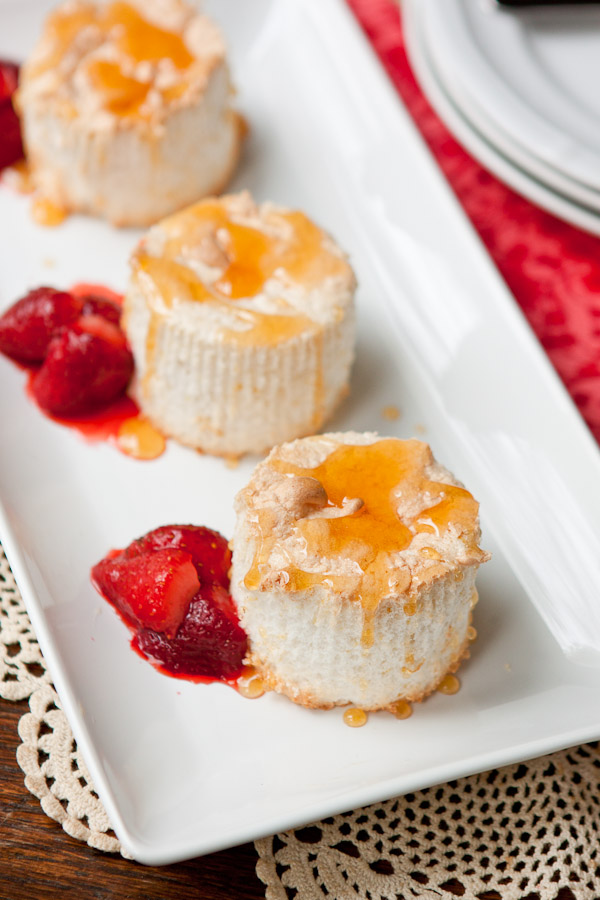 I mentioned last week that I had a lot of egg whites left over after making my king cakes. I wanted to make a cake since I was still in birthday mode, but after a fairly indulgent month eating chocolate cookies and cream cheese filled cakes, an angel food cake seemed like a nice alternative. A sweet treat without any of the guilt!
But I didn't want a plain angel food cake and I already made a chocolate one a few years ago so I decided to incorporate my current obsession: citrus! I just can't get enough of oranges and lemons and grapefruits lately and a citrus cake sounded really refreshing. I always feel like grapefruit is kind of underrated compared to other citrus fruits, so I decided to make the grapefruity-est dessert I could come up with. This grapefruit angel food cake is flavored with grapefruit juice and …
August 23, 2011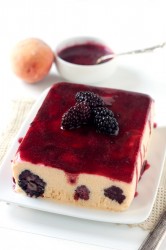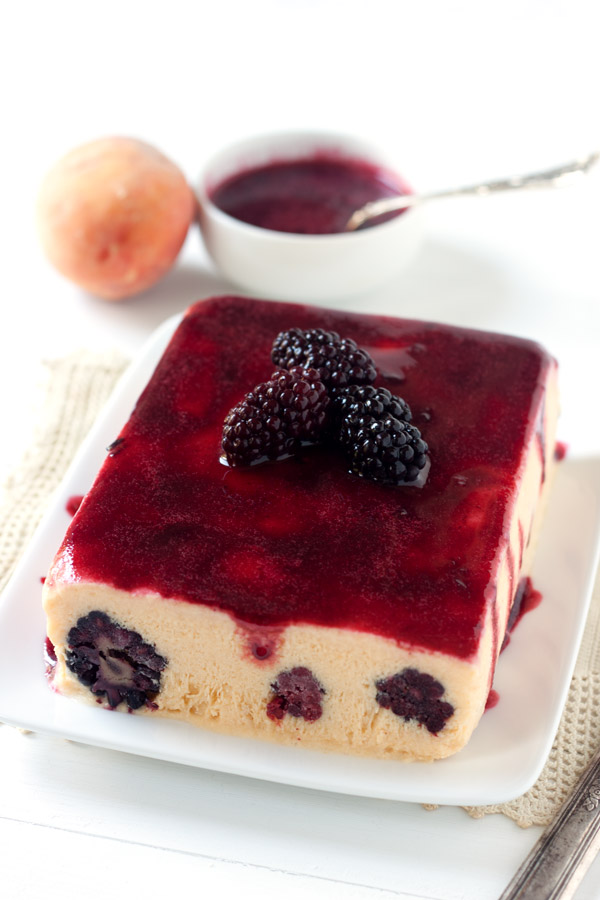 I am officially putting summer on notice. Seriously. Start packing up. Time to go. There's only a week and half left in August and then it'll finally be September. Even though fall doesn't technically start for a full month, I consider September 1st the first unofficial day of fall. It's like how they start putting out all the Christmas stuff right after Halloween. I am ready for fall and I don't care what the calendar (or the weather) says. Here's what you can expect in the coming months: lots of soup and pumpkin and cinnamon and apples. If you were with me right now, you would see I am laughing like an evil villain. Can you tell I love fall?
But anyway. Back to summer. Because it is still summer for a little while and I need to take advantage of all the awesome produce this summer has brought me. …
April 19, 2012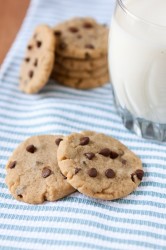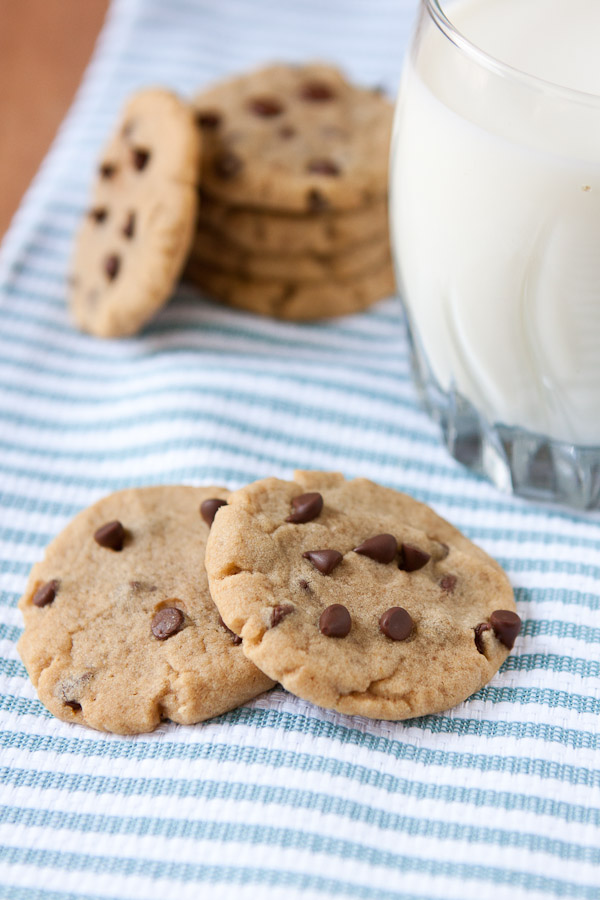 If you couldn't tell from previous posts I have quite a long list of store-bought-food-I-want-to-learn-to-make-at-home. After I cleared off Spaghetti-Os, Soft Batch cookies were next on the list. They're probably my second favorite kind of store-bought cookie (because nothing is better than Oreos). I like them so that I can only ever buy the small packs that you get from gas stations because I can't trust myself around an entire package. If you're unfamiliar with these cookies, they're basically what they sound like: extremely soft and chewy chocolate chip cookies. It's sort of like eating cookie dough but without the threat of getting sick since they're baked.
I bookmarked this recipe for Soft Batch cookies a while back and finally got around to trying it out earlier this month. That's when I realized that although I love the texture of those cookies, they don't really have …
September 12, 2012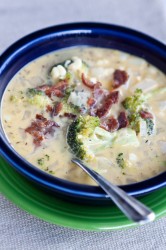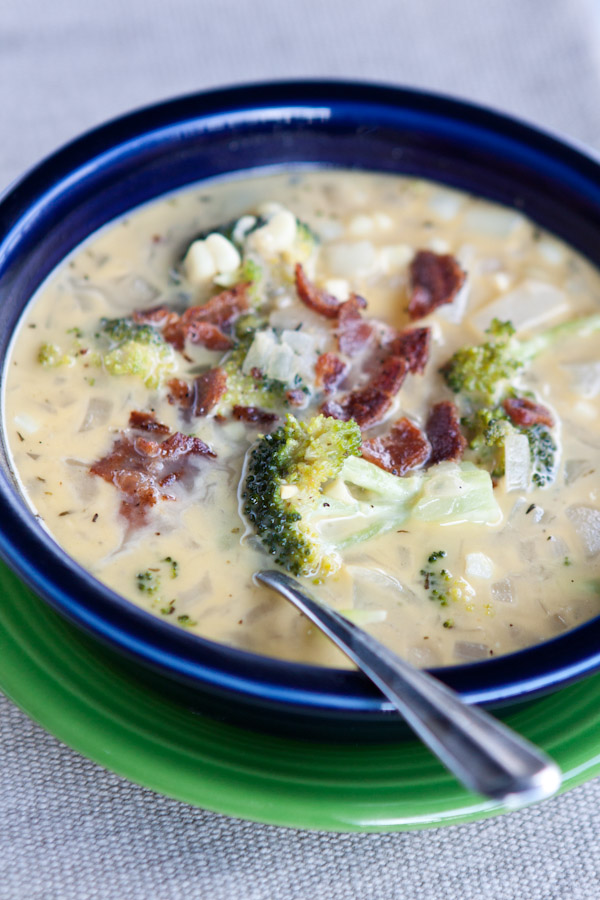 I've said here many times that Fall is my favorite season. Summer can never be over fast enough for me. Usually, I'm ready to declare it Fall as of September 1st despite what the actual weather or calendar says. But this year is different. It's weird. I almost feel like I'm cheating on Fall when I say this, but: I'm not ready for Summer to be over.
It's not so much that this has been a great summer, in fact it's been a pretty crappy summer filled with record high temps that chased me back into the safety of my air-conditioned apartment. No, the thing I'm regretting is that I missed out on all of the great produce. Looking back through my archives of last summer, I'm reminded of my Peach Dumplings and Blueberry Donut Muffins and …