February 4, 2010
I'm doing Project 365 this year, which is a challenge to take a picture every single day for a full year. It's a month in and I'm already starting to run out of ideas of what to take pictures of. Last week I was sitting in my kitchen trying to come up with something, but my mind kept wandering to dessert (this is not unusual). Then I realized: I should take a picture of dessert! Perfect.
This is my favorite go-to snack. I always have all the ingredients in my pantry and when I'm having a chocolate craving I can make a couple of these in 5 minutes, which is much faster (and healthier) than making up a batch of cookies or brownies. It's not a mind-blowing dessert or anything, but when I posted this picture on flickr a lot of people commented saying how good it looked, so I decided I should share it with all my wonderful foodblog readers as well! Because maybe you guys have never thought to add peanut butter to s'mores? Seriously, peanut butter makes everything better.
More Recipes
April 26, 2012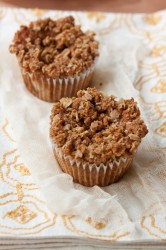 I've been making an effort to eat breakfast every morning. This is pretty difficult for several reasons: I'm not a morning person and even pouring a bowl of cereal can be too much to handle some days. Also, I'm just not very hungry in the mornings. A cup of coffee is more than enough to fill me up. For these reasons I have to cheat by making myself a "dessert" in the mornings. Basically, something that's so good, I can't pass it up. Since they can be made ahead of time, muffins are usually my go-to treat. I've made a lot of muffins in my time and they usually fall under delicious but unhealthy or healthy but dry and/or boring. With these peanut butter muffins I feel like I finally found the perfect compromise of healthy but still delicious.
These muffins are packed to gills with nutritious ingredients. They're made …
April 19, 2011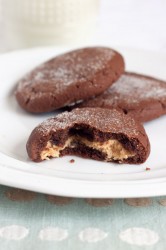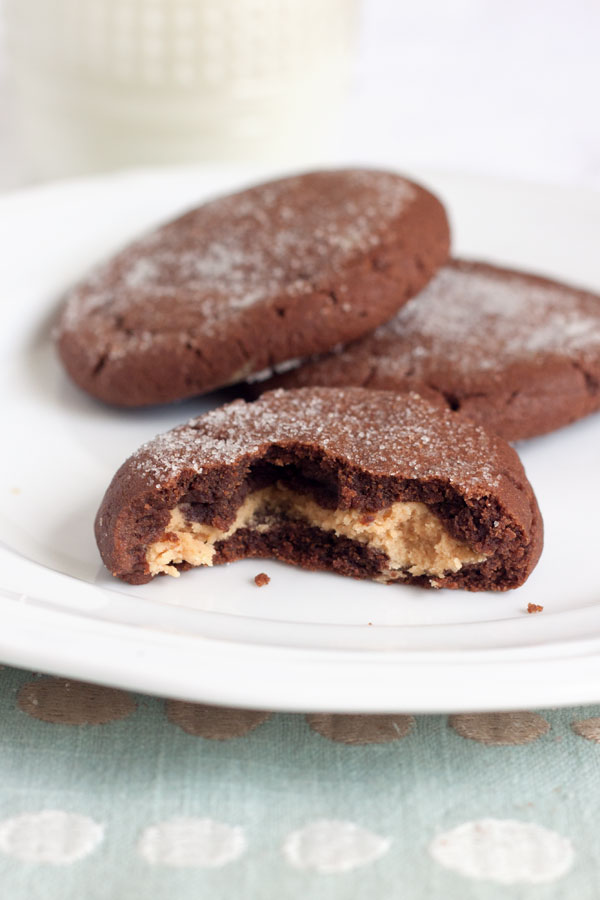 In a perfect world, this would be purely a baking blog where I posted one decadent dessert after the other, but since this is not a perfect world I often struggle with my desire to make these decadent desserts and the reality of trying to be a healthier (and lighter) person. It's especially hard in a two person household where a whole cake can be entirely too much…and entirely too tempting. So I've found the key is to make what I want, but try to give as much away as possible. This strategy has been working out well lately and Brandon's coworkers seem to be quite happy to eat all of our extra sweets. We also regularly attend a Saturday game night and I've found that to be the perfect event for trying out new cookie recipes. I get to satisfy my sweet tooth, and by the end …
July 3, 2008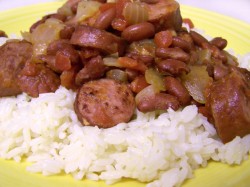 This is my favorite new recipe. What's really surprising about that is: (1) it's dead simple (or at least I made it that way) and (2) it's from the Weight Watchers cookbook. You wouldn't think something like that would be so good, but I swear I could eat it every single night.
The main thing to note is that this my version of the recipe. I took some shortcuts and also switched the meat (but I've had it with the original meat and it was good that way, too). I'll make notes where the changes are, though.
February 22, 2011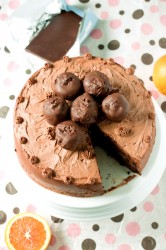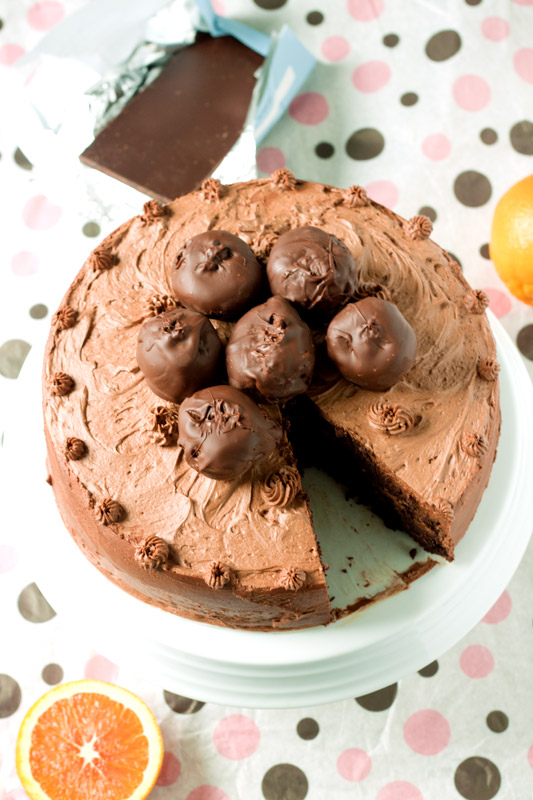 To celebrate Valentine's Day and my birthday, Brandon and I spent a wonderful weekend in a little cottage I rented in the mountains a few hours away. It was such a fun getaway: we did some hiking, we drove around and got lost and we spent a lot of time soaking in the hot tub. When we got back home on Sunday afternoon, I wanted to make myself a birthday cake but after such a relaxing weekend I didn't want to deal with complicated recipes or put time into making something that didn't turn out great. That's why I love the internet and recipe sites with reviews like Epicurious. I mean, if you can find a cake that has 1,400+ mostly raving reviews, that has to be a good cake, right?
I am very glad to have found this recipe because those reviewers were right: I now …
February 23, 2012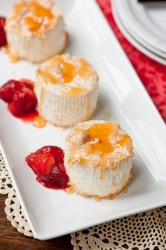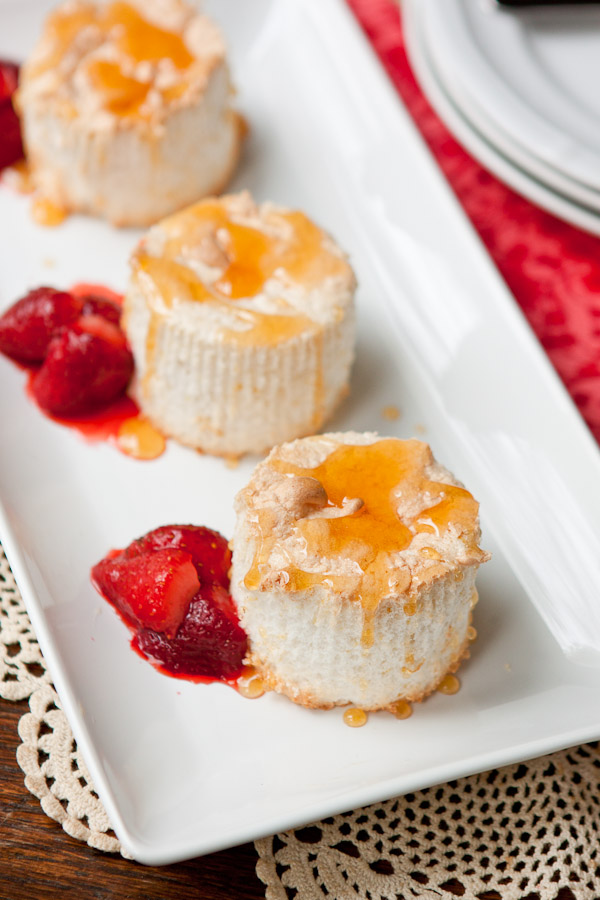 I mentioned last week that I had a lot of egg whites left over after making my king cakes. I wanted to make a cake since I was still in birthday mode, but after a fairly indulgent month eating chocolate cookies and cream cheese filled cakes, an angel food cake seemed like a nice alternative. A sweet treat without any of the guilt!
But I didn't want a plain angel food cake and I already made a chocolate one a few years ago so I decided to incorporate my current obsession: citrus! I just can't get enough of oranges and lemons and grapefruits lately and a citrus cake sounded really refreshing. I always feel like grapefruit is kind of underrated compared to other citrus fruits, so I decided to make the grapefruity-est dessert I could come up with. This grapefruit angel food cake is flavored with grapefruit juice and …
February 9, 2010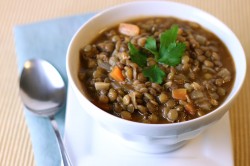 Yep, I'm still obsessed with soup and things I can make in my Dutch oven so this recipe called out to me as I was flipping though the cookbook's pages.
Also calling out to me? Bacon! Put some bacon in anything and I'm there. There's not a lot of bacon, though, so this is still a relatively healthy soup. And if you took out the bacon it would still be hearty and filling thanks to the lentils and the vegetables.
With the exception of the lentils, which I personally had never eaten or bought before I made this recipe, it doesn't have any other specialized ingredients. I had everything already sitting in my kitchen and I definitely prefer recipes where I can use ingredients I already have. I hate, hate, hate, buying a special ingredient for a recipe and then having the leftovers go bad or …
October 8, 2013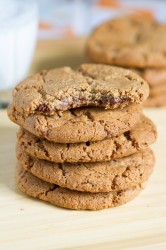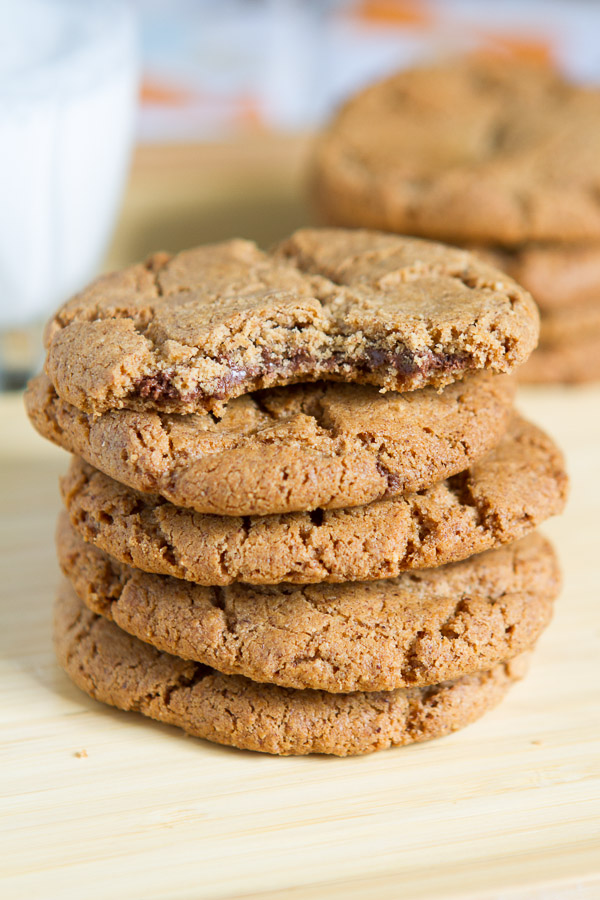 It's been a little over two weeks since I completed Whole30. It wasn't easy, but I'm so glad that I did it and I'm really happy with the results. So far, I've dropped 15 pounds but the biggest difference has been losing 6 inches off my waist and 3 inches off my hips. Hello, smaller pants size! The only other time I've ever lost this much weight was when I did Weight Watchers about 5 years ago. That took a lot of dedication and point counting and feeling hungry most of the time. What I really liked about Whole30 was just being able to eat without counting calories or feeling like I was supposed to starve myself to get results.
It's also been very illuminating to find that even when you can't have grains, sugar or dairy, there is …