October 27, 2008
I have a raging sweet tooth and it usually reveals itself late at night. Usually I can be good and satisfy it with one of those 100 calorie packs of cookies, but sometimes only a real dessert will satisfy me. Because of that I always look for quick and simple dessert recipes to have in my arsenal that I can whip up in about an hour or two. Friday night was one such night, but I was not in the mood for any of usual chocolate recipes. I wanted something completely different. So I looked through my newest cookbook and found this recipe for glazed lemon cupcakes. They did not disappoint. Very sweet and moist and definitely a nice change of pace if your not in the mood for chocolate. Even the glaze part, which I'm usually very wary of (I've had some BAD experiences making icing before) was super easy to whip up. I just poured it right over the cakes, I didn't even bother to spread it around on all of them, it pretty much did all the work itself.
More Recipes
May 10, 2011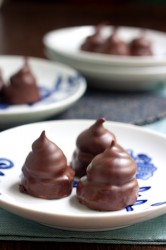 I think I'm starting to look forward our Game Nights more for the baking, than for the actual, you know, playing games. Since 99% of the cooking I do is for me and my boyfriend it's really fun to have an excuse to make something for other people. It's also pushing me to challenge myself and try new techniques. These mallow cookies are a prime example. I've been wanting to make this recipe for a long time, but it always seemed like too much effort for cookies that only one other person would see. But making them for a group of people seemed much more worth it and even sounded like the process would be really fun. Plus, these cookies are seriously impressive looking. What can I say, I like to show off. Who doesn't?
So, are these as big a pain in …
December 6, 2011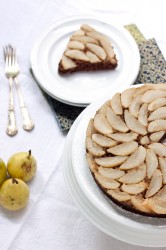 It's finally December! Not only is it my favorite month with my favorite holiday, but it's my favorite time of the year to bake since there are always so many fun recipes to try. I love gingerbread so this recipe has been on my "To Make" list for while and it finally seemed like the perfect time for it. I already have a gingerbread muffin recipe that I love, but this gingerbread cake turned out to be quite different and I love the twist of making it an upside-down cake, too.
The big difference from most gingerbread recipes I've made is that this recipe uses fresh ginger instead of ground. I was a little weary about this because I haven't always been a huge fan of fresh ginger. It's ok in small doses, but in a lot of recipes I find it really overpowering. Luckily, it turned out to …
November 21, 2012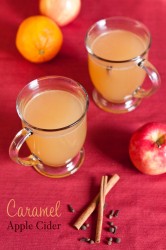 November has passed in a flash and here we are, it's almost Thanksgiving! I'm freaking out about this because I just got back from vacation and I'm having a hard time adjusting to normal life again. We spent half the week in a secluded cabin in the Smokey mountains and the other half in Asheville, NC, which is a pretty little town with lots of wonderful restaurants. I had such a good time that I'm already mentally planning a trip back to the same area next year!
I didn't mean to take such a long break from posting but between work deadlines and vacation it didn't leave much time for cooking this month. But thanks to how easy this recipe is, I did have a chance to whip up this delicious drink in my spare time. I wanted to post it before Thanksgiving …
March 24, 2010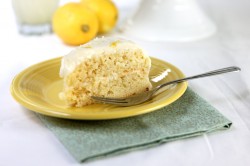 It's been a while since I posted a dessert here, mainly because I've been trying to stay away from things like that, but also because I haven't found anything that interested me. But since it's the first week of Spring, I decided I wanted to make a dessert that was light and fruity, nothing chocolate or heavy (which is my usual preference for desserts). So when I was flipping though my beloved Cooking Light cookbook, this recipe jumped right out at me.
But I have a confession: I haven't made many layer cakes before. Most of the ones I've tried have been unmitigated disasters with uneven and/or rounded layers and frosting catastrophes aplenty. So I was bracing myself for another un-perfect cake, but it turns out I didn't need to worry. This cake should be called "Baby's First Layer Cake". Seriously, it's really easy to make and …
November 15, 2011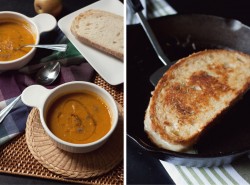 It's nearing the end of the year which means that I only have a few more deliveries from my CSA and I'm starting to get sad when I think about not getting that box every Wednesday. But I'll definitely be signing up for another year and, thankfully, I only have to wait about two months since they pick back up in March.
I started this blog several years ago to become a better cook and put more effort into developing healthy eating habits, but joining this CSA has really been the final kick in the pants I needed to make that happen. I've probably tried more new vegetables in just the last 6 months than in all of the last 10 years. It's been great and has helped me to finally convert my inner picky eater into someone who will try anything at least once. There's still …
February 15, 2012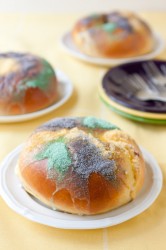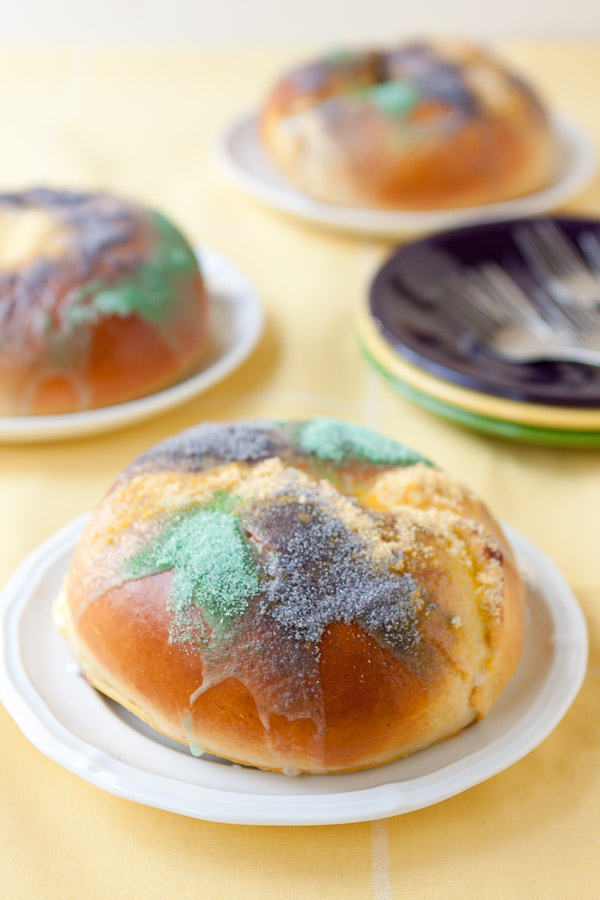 Even though I haven't lived anywhere that celebrates Mardi Gras for a very long time, I grew up on the Gulf Coast and still have lots of fond memories of going to the parade every year. And since my birthday is in late February, Mardi Gras has fallen on or near the same day—the date changes every year, along with Easter—a bunch of times so I would usually have some kind of Mardi Gras themed party and we'd order a King Cake instead a normal birthday cake. This year, Mardi Gras happens to be next Tuesday, the day after my birthday, so I thought it would be fun to have a King Cake again.
King Cakes I've made in the past have always been huge, not only hard to handle and store but they'd wind up drying out before we could finish eating them. So this time, rather than making …
November 11, 2008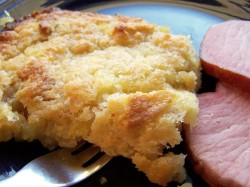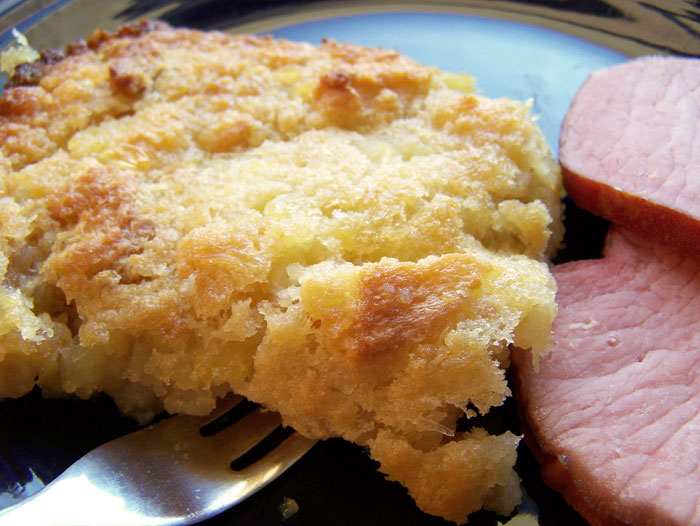 Okay, "Pineapple Stuff" is not the actual name of this recipe, it's technically called Scalloped Pineapple (think scalloped potatoes, not seafood). But I, in my infinite wisdom as a child dubbed this dish Pineapple Stuff and as thus it will be known forever. I guess you can call this Pineapple Casserole as I think that's a bit more descriptive. This is probably my favorite recipe in the whole wide world and has been since I was a kid. It was my mom's signature dish, which she served at all the dinner parties and all the pot lucks and which everyone raved about. I've made it a million times at this point, but I don't think mine has ever tasted as good as when she made it. I guess that's just how it goes, but that certainly doesn't stop me from making it.
This is not a …