September 23, 2008
I am all about comfort food. What I love even more is food that is dead simple to make and that stores easily. That's probably why spaghetti is my all time favorite dish. Judging from how many brands of spaghetti sauce there are at the grocery store, I would venture to say that not many people make their own sauce anymore. This was one of my mom's staple recipes and I don't think I ever saw her use sauce from a jar her entire life. This was the first recipe I asked for when I moved into my own apartment during college and I've been making it ever since. I've tried jar sauces before, but I always wind up feeling like I've let my mom down. Plus none of them taste even one fifth as good as homemade.
More Recipes
January 20, 2011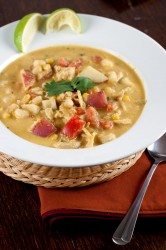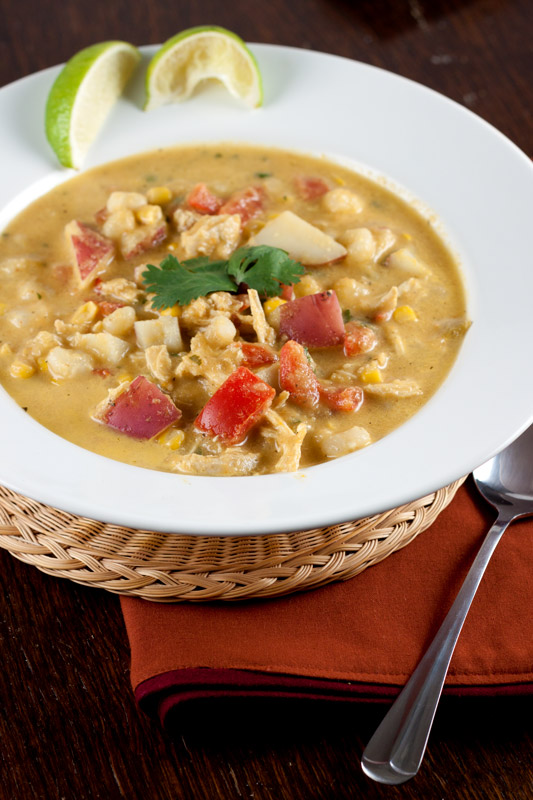 Since last fall I've tried a ton of soup recipes looking for that one perfect soup. A soup recipe that could stand up against my absolute favorite: Chicken Tortilla Soup. I've found quite a few good soups, even some great ones, but nothing that I loved as much as that tortilla soup. But, finally, after months of looking I think I may have found it. I'm not sure I'd say I like it more than tortilla soup, but it's definitely tied with it now.
I would call this chowder a cousin to that tortilla soup. They are different and yet quite similar. That's probably why I like it so much. Both have a base of pureed vegetables, but this one doesn't have tomatoes in the base like the tortilla soup does. This chowder is much creamier and has potatoes, which only makes me love …
January 26, 2011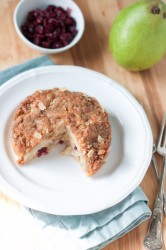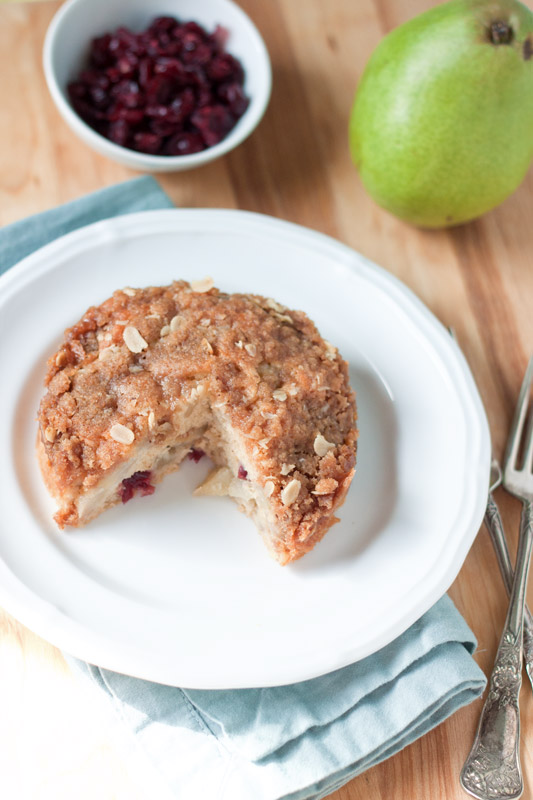 Streusal is probably one of my most favorite words to say as well as one of my favorite things to eat. But now I have a new favorite word: Kuchen. Kuchen just means cake in German, but it's so much more fun to call it kuchen, isn't it? Whatever you want to call this recipe, it's really good and very easy to make. It got the Brandon seal of approval and he rarely likes fruit-filled cakes, especially ones with cranberry. He said it tasted way too good to be a light recipe, but it is, so you don't even have to feel guilty about eating it!
This is basically a coffee cake, but it doesn't matter if you eat it for breakfast or dessert. I would venture to guess that you'll want to have it both times! It's an extremely moist cake, filled with caramelized pears …
January 4, 2012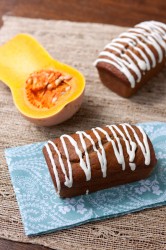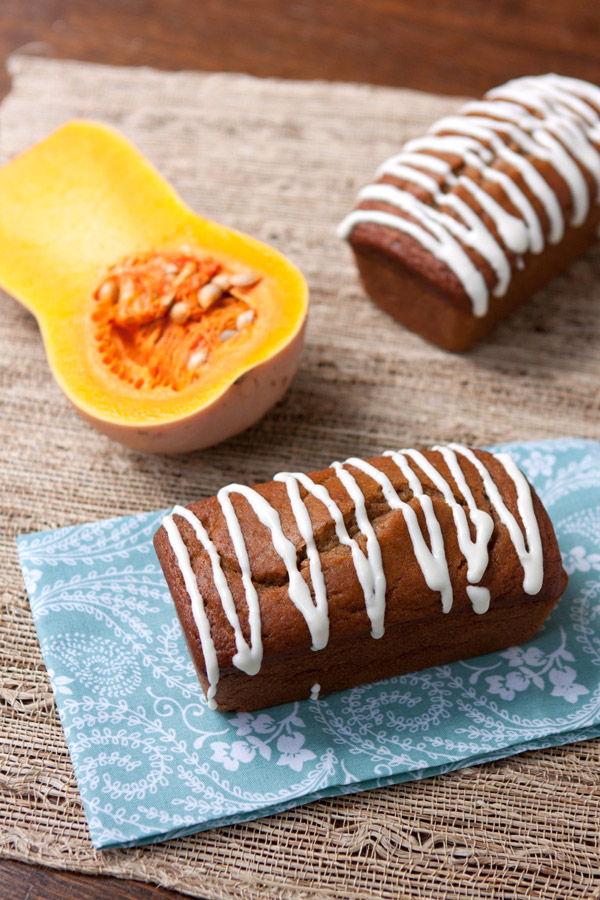 Hello January, we meet again. I used to try to make resolutions, the usual ones about going on a diet, exercising more, etc. but after years of pretty much not ever following through I'm officially giving up resolutions. I know it's the New Year and that seems like a great time to "start over" but January just never works for me. The cold weather makes it hard for to get motivated to go walking (the only form of exercise I enjoy) and I crave lots of warm and hearty foods that are rarely low-calorie. And even if I do make some progress in January, February comes along and there's Valentine's Day and my birthday and I lose all my motivation.
So I'm not going to bother going on a diet this year or maybe ever again. I'm just going to keep doing what I've been working on …
June 20, 2011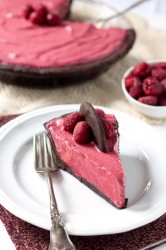 Sometimes I worry that people think I'm way better at this while cooking/baking thing than I actually am. But if anyone is to blame for this perception, it's obviously me because I'm always telling you how easy this or that recipe is to make and blah blah blah…look how great it turned out, too! Here's what you should be taking away from any recipe I post on this site: If I can make this thing, then you most definitely can as well. Because the truth is I'm still learning and I make mistakes ALL the time. But the awesome thing about learning to cook is that the more you do it, the more you learn little tricks and shortcuts so that you can fix your mistakes and learn to steer clear of them next time. But even then, things don't always go your way. It always sucks …
February 7, 2012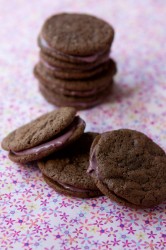 I've never made a big deal about Valentine's Day. It's nice to get some flowers but I don't expect anything else. We don't even bother going out to eat on Valentine's Day anymore because the restaurants are always so crowded. Besides, my birthday is less than a week later so it's easier to celebrate both occasions then. But there is one thing I love about Valentine's day, especially since I started this blog: it's a great excuse to make chocolate desserts!
I decided to make some cookies because Brandon's coworkers have been asking for more cookies from me ever since my epic cookie testing project last December. It's definitely flattering that they liked my cookies so much, so it seemed like a good idea to keep them happy and to find a great recipe to post for Valentine's Day at the same time! I found these chocolate malt cookies in one …
November 30, 2011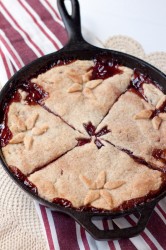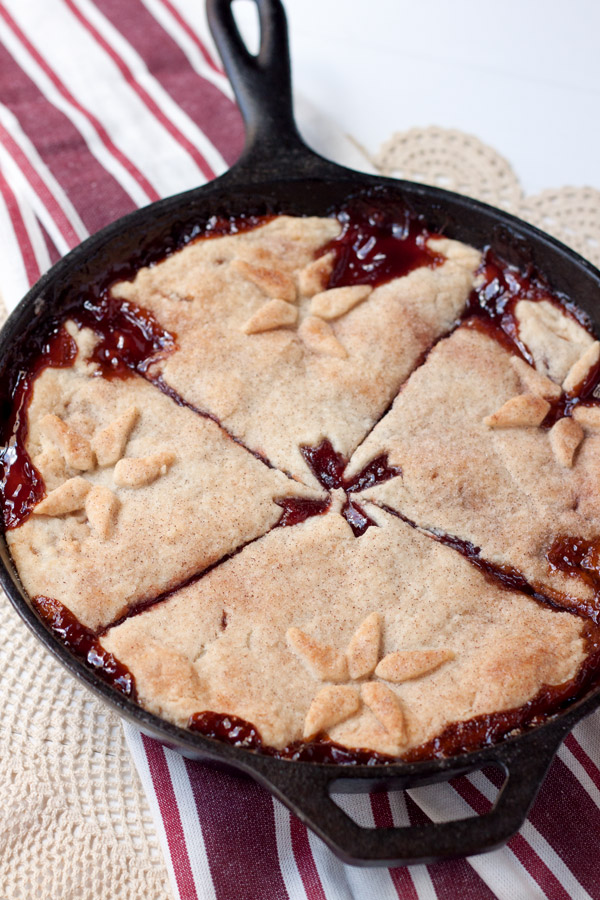 I hope all my American readers had a nice Thanksgiving. The past couple of years Brandon and I have had a guest to help us eat all that food, but this year was a simple Thanksgiving with just the two of us. Unfortunately, my brain kinda went on autopilot as I was preparing all my traditional dishes and I wound up making enough food for probably 5 or 6 people! Suffice it to say we had lots of leftovers.
The biggest culprit turned out to be cranberry sauce. I found a new recipe to try this year and went a little gung ho with it, making enough to feed about 12 people. Thankfully, the cranberry sauce turned out to be as good as its name: Cranberry Sauce Extraordinaire. It will definitely be my go-to cranberry sauce recipe from now on. The best thing is that it's not just cranberries: it has apples, pears, …
August 4, 2010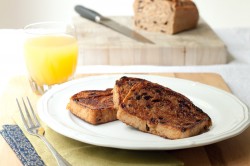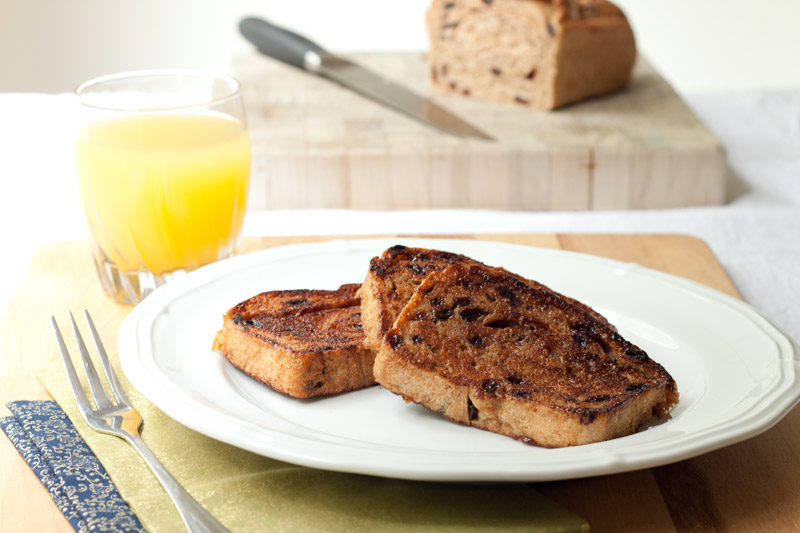 I'm not 100% happy with the name of this recipe. Caramelized Cinnamon Toast might be better, but calling it French Toast is more descriptive of how it's made. I would say this is a combination of French Toast and Cinnamon Toast, but Caramelized Cinnamon French Toast is way too long, so we'll just keep it simple. Everyone knows what French Toast is, right?
I've never been a big fan of French Toast. Don't get me wrong, I've never disliked it, but in the world of breakfast foods, I'd usually rather have pancakes or pastries. In fact, I'm not sure I've ever even made it at home before. I remember my mom used to make it when I was a kid (though not as much as pancakes or waffles) and of course I've had it at restaurants, but I guess it's never occurred to me to actually make …