December 1, 2010
Well, I don't know about you, but I am absolutely swimming in leftovers after Thanksgiving. Every year I say I will halve all the recipes, but I never do! This year we wound up having a surprise guest when Brandon's brother called a few days before Thanksgiving asking if he could join us, so it was good that I had planned to make so much. But even with one extra person eating, my fridge is still stuffed with food almost a week later. I decided I needed to get rid of the turkey since that was taking up the most space and this soup was the first thing that came to mind.
This recipe is sort of a combination between a creamy soup and a–I guess I'd call it–brothy soup. It has the stock/broth base with evaporated milk added in which gives it a bit of creaminess, but it never really gets very thick. The rice is what gives the soup more body. I don't normally even like wild rice, but combined with all the vegetables and turkey, it's very good in this soup.
More Recipes
November 21, 2008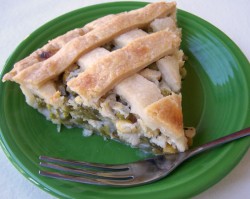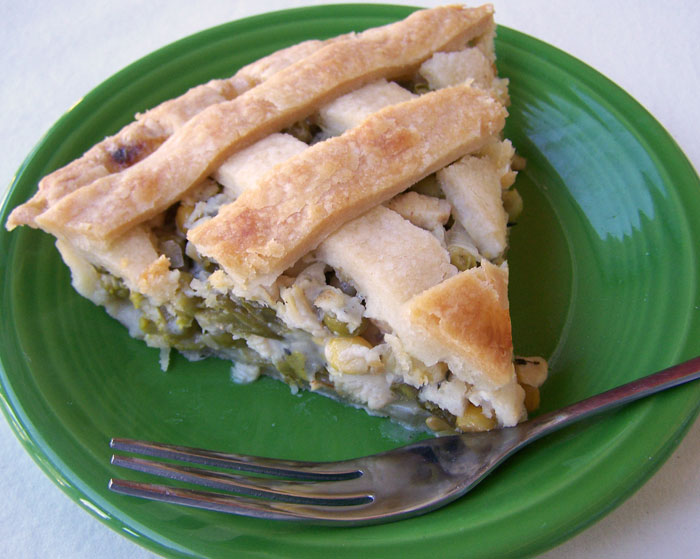 I've already established my love for chicken pot pie in soup form. What I love about that is how simple it is to throw together. When I think about making real pot pie, well, that just seems really complicated what with the, you know, pie part. So because of that I've never actually attempted to make real chicken pot pie. But lately I've been feeling more and more adventurous about cooking. These days I usually look forward to making dinner every night, most especially when I'm making something I've never made before.
Last week I got it in my head that I wanted to make a real pot pie and despite being almost 8pm I decided to go for it. I'd seen a bunch of pot pie recipes around on blogs I read, but all of them seemed too complicated or took too long (I didn't …
October 6, 2010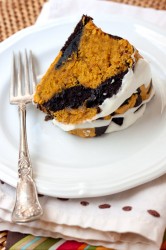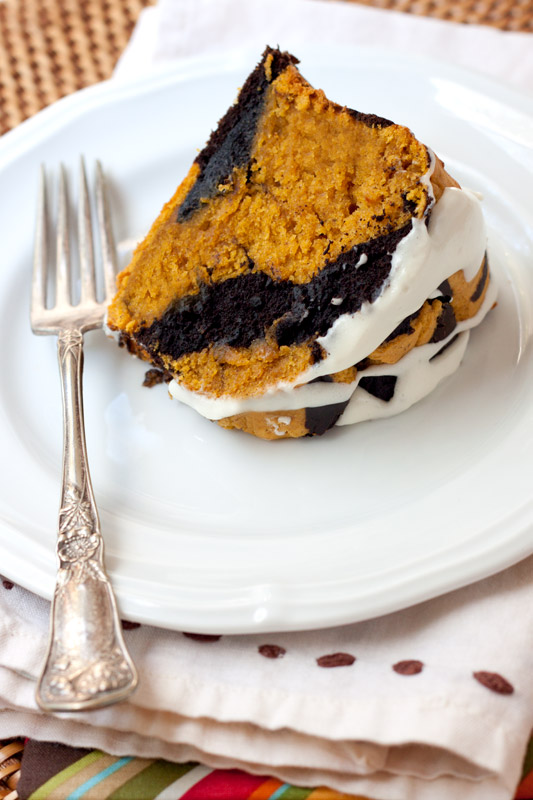 I am officially addicted to pumpkin. Maybe I'm just trying to make up for all the lost years of not eating it, but I've been making myself a pumpkin spice latte every morning and it's pretty much the only thing I'm interested in baking with lately. And did you hear? The canned pumpkin shortage is over, so it shouldn't be so hard to find it this year! I've already stocked up.
When I was going though my recipe archives for last week's Fall round-up post and remembered the Double Chocolate Pumpkin Cupcakes, I knew I wanted to make something else with pumpkin and chocolate and since we've already established that I love any kind of marbled dessert, I decided a marbled chocolate and pumpkin cake would be perfect.
May 20, 2009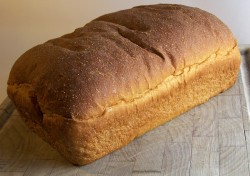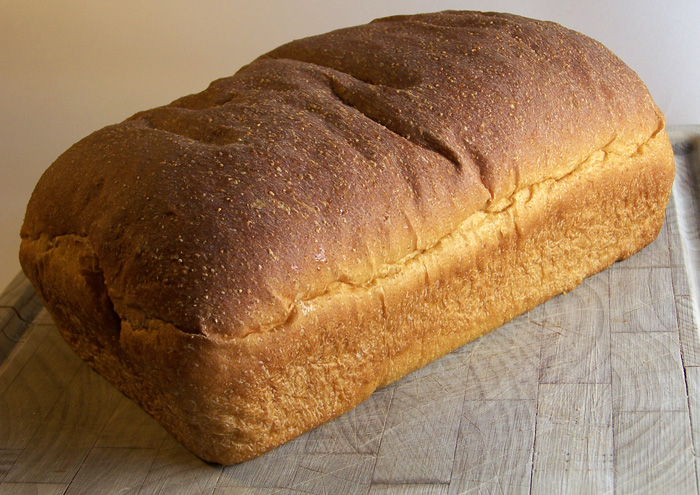 So I decided to do something a little crazy. The awesome Nicole at Pinch My Salt started a group to make every single recipe in The Bread Baker's Apprentice by Peter Reinhart. When she first announced it on Twitter, I was interested but ultimately decided it would be too much work. But then more and more people started joining with her and I kept thinking about it until she announced she was closing the group to new members. As soon as I heard that it made me realize how much I wanted to do this, so I emailed her immediately to join the group.
April 19, 2011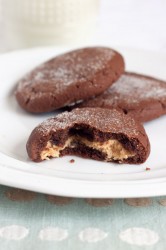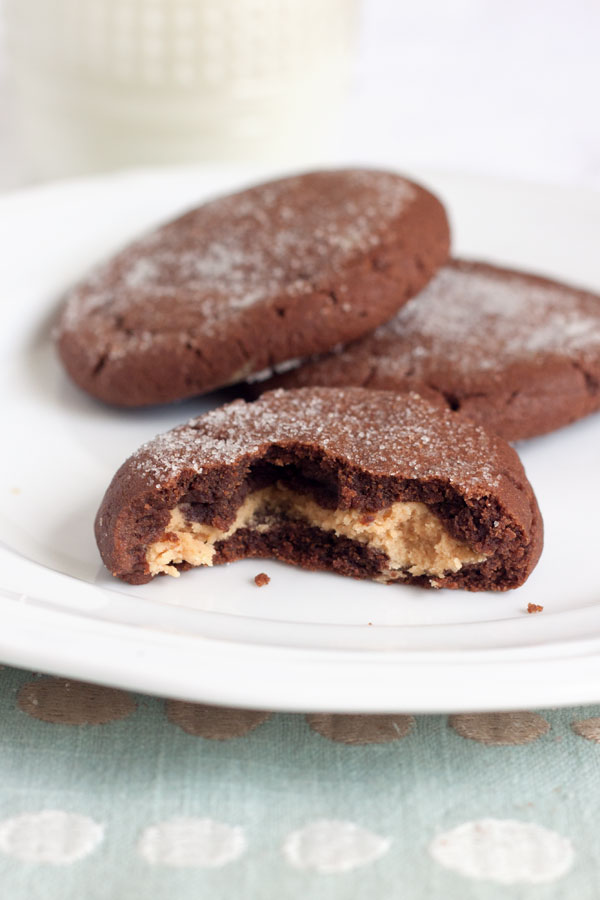 In a perfect world, this would be purely a baking blog where I posted one decadent dessert after the other, but since this is not a perfect world I often struggle with my desire to make these decadent desserts and the reality of trying to be a healthier (and lighter) person. It's especially hard in a two person household where a whole cake can be entirely too much…and entirely too tempting. So I've found the key is to make what I want, but try to give as much away as possible. This strategy has been working out well lately and Brandon's coworkers seem to be quite happy to eat all of our extra sweets. We also regularly attend a Saturday game night and I've found that to be the perfect event for trying out new cookie recipes. I get to satisfy my sweet tooth, and by the end …
December 15, 2009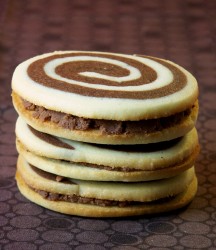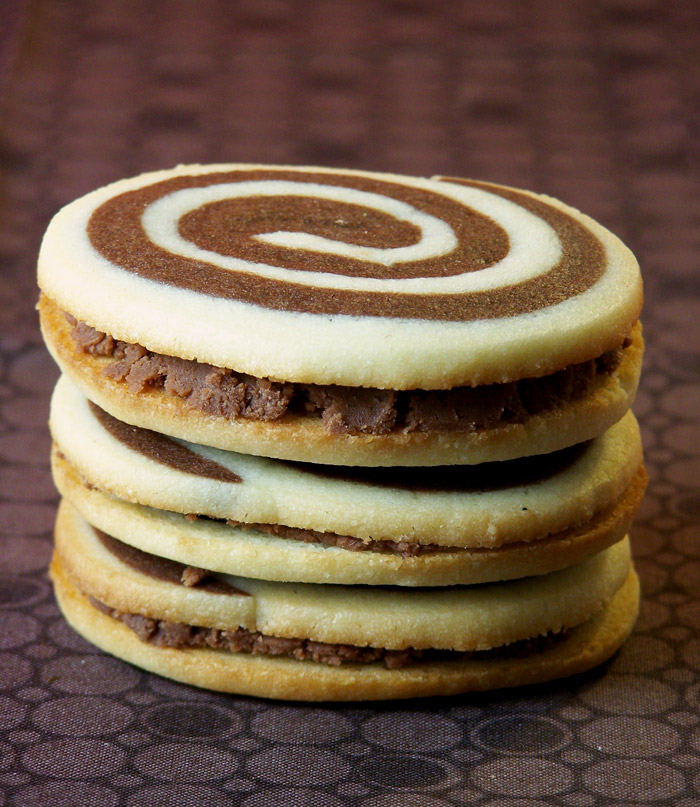 Christmas is my favorite time of year and one of the main reasons for that is all the baking I get to do. Even when I didn't cook much, I've always liked to bake and cookies are just about my favorite thing to make. Plus this time of year is the only time besides my birthday and Thanksgiving that I let myself make/eat whatever I want and I don't feel guilty about it. Diets are what January is for. (I've already signed up for Recipe Girl's Ten in '10 challenge!) So expect a bunch of sweet recipes around here for the next few weeks because I'm in the baking mood.
I'm obviously obsessed with black and white desserts, so I knew I had to make these as soon as I saw them. The original recipe isn't very christmas-y, but that was easily remedied …
July 13, 2009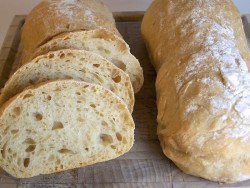 The seventh recipe for The Bread Baker's Apprentice Challenge was Ciabatta. This was one I was really excited about attempting but also pretty apprehensive. It's probably one of the most complicated breads we've done so far and from surveying other BBAers on twitter and the forum it was pretty apparent that "results may vary". Good Ciabatta is full of big giant holes and that involves having a very wet dough, which you can imagine, is hard to work with. In addition to working with the very wet dough for the first time, making this bread involves some special tools as well as setting up your oven in a very specific way, so there's quite a bit of prep involved.
There were two different versions, using different kinds of pre-ferments: poolish or biga. These are just mixtures of bread, water and yeast that sit out for a certain amount of …
June 30, 2011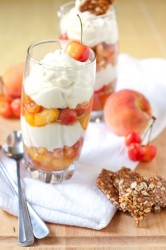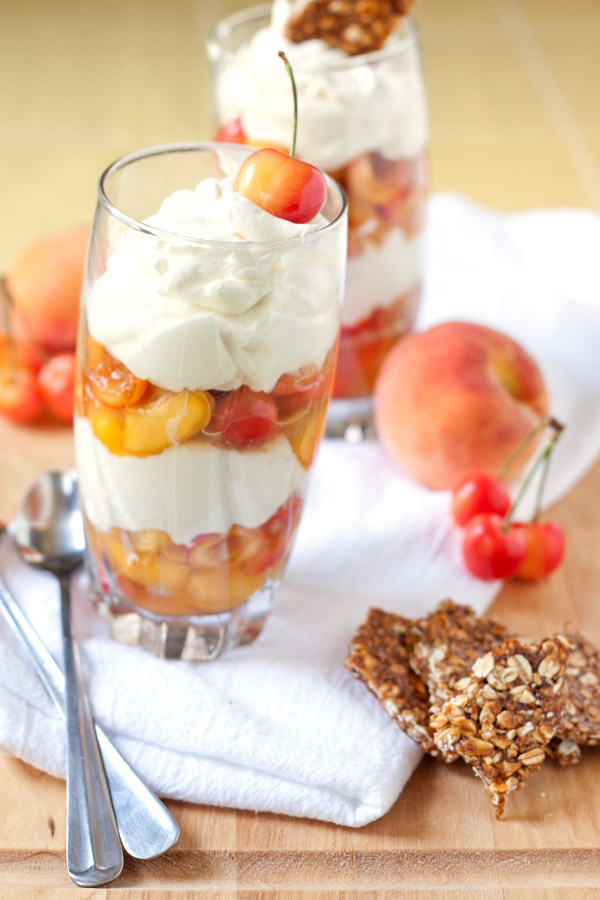 I have a confession: I don't really like yogurt. I've tried so many times over the years to make myself like it, but it always ends with me having to throw out a bunch of expired yogurt containers. But then I made that Cherry-Rhubarb Fool last month and I realized that yogurt can be good as long as it's the base for something else. So yogurt by itself = meh, but yogurt + fruit + whipped cream = yum.
Last week I got some absolutely gorgeous peaches and cherries from my CSA and I had big container of yogurt that was close to expiring, so I decided combining them would be a great way to use everything up. But instead of mixing it all together like I did with the fool I made it a yogurt parfait. Because what's more fun than a parfait? It just …