September 1, 2009
Thanks to twitter I recently discovered it's possible to make ice cream without an ice cream maker. I honestly had no idea this was possible and have been actively contemplating buying an ice cream maker this summer after seeing so many great homemade ice cream recipes. But then my popcorn popper died (after weekly use for almost 2 years it was worth it's $30 price tag) and I decided it was much more important to replace it than to buy an ice cream maker. But just as I had given up on being able to make ice cream, someone on twitter complained about not having an ice cream maker and another person replied with a link to instructions for making it by hand. I did some googling and found some more tips. Turns out it's really easy. No, not as easy as pouring it into a machine, but for the most part with this method you are letting your freezer and a hand mixer do all the work, so it's still not especially labor intensive.
First, I had to decide what …
More Recipes
November 3, 2010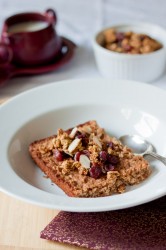 Now that Halloween is over and there's no more candy to tempt me, it's time to start eating better. I've recently decided to make an effort to eat less processed food. (Do homemade twix bars count?) I pretty much have the healthy dinner thing down, so most of the processed food I eat was coming during the day because it was simpler to grab of bowl of sugary cereal or a handful of overly salty crackers from box rather than take the time to make real food.
But I had certain criteria when looking for things to eat during the day:
Easy to make (either the day of or ahead of time)
Eaten at room temperature or easy to reheat
Easy to snack on (e.g. can be eaten at my computer without being too messy)
Common denominator? EASY. I put a lot of effort into making a good dinner so I don't …
April 5, 2011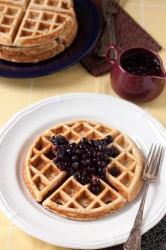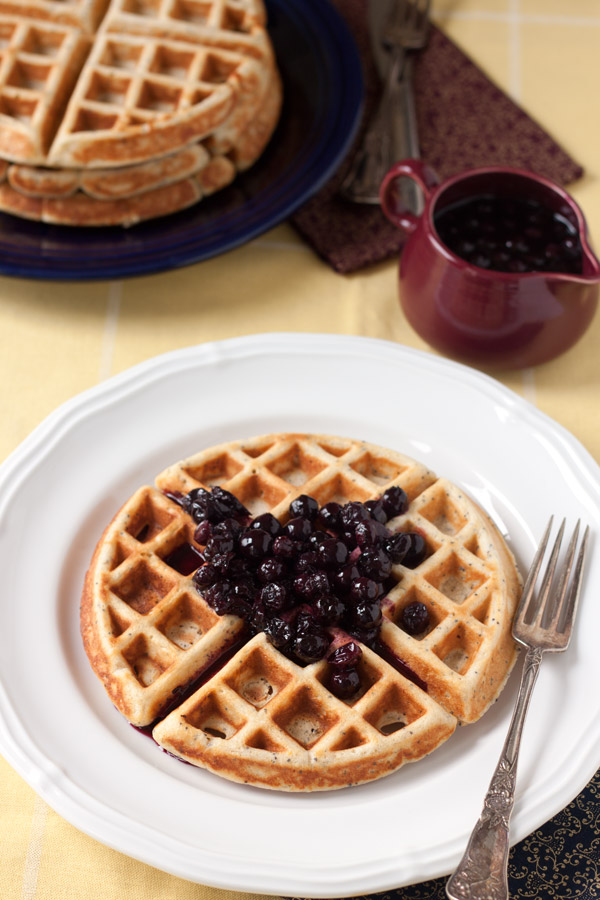 I realized the other day that the majority of the food I eat is breakfast food. I eat a lot of eggs, muffins, fruit bars, smoothies and cereal, not just at breakfast time but throughout the day. It's not at all uncommon for me to have a bowl of cereal for dessert. My absolute favorite thing is breakfast for dinner, but I have a boyfriend who is a weirdo who likes, you know, dinner-y things for dinner. So that's why I started "whatever" nights, which are nights 1 or 2 times a week when we just fend for ourselves. I get my breakfast for dinner and Brandon can order Chinese food or pizza. Everyone is happy.
My recent breakfast related obsession is blueberries. I've generally been ambivalent toward blueberries, but after putting them in my fruit bars, I realized how delicious they …
July 21, 2008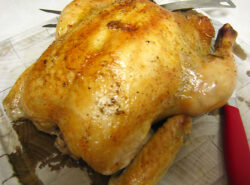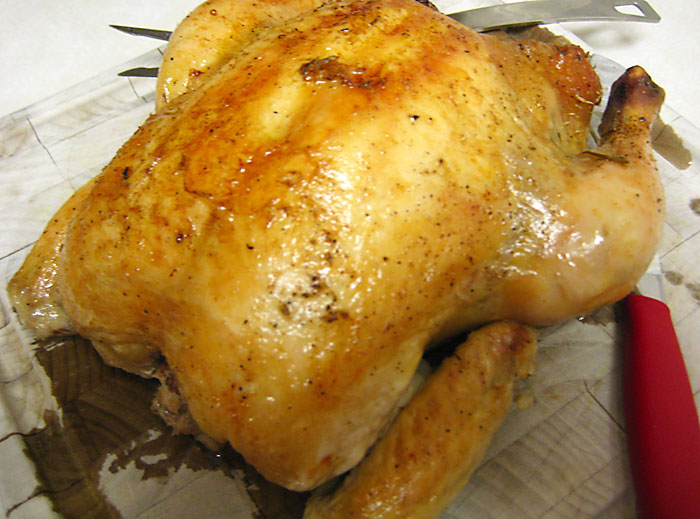 The idea of making a whole chicken for dinner used to scare me. But then I realized that I make a giant turkey every year on Thanksgiving and that's never been a problem so why am I scared of a little chicken? In fact whole chicken is one of the simplest dinners to make. The thing I especially love about this recipe that it uses chicken broth instead of butter or oil, so you still get a perfectly tender and juicy chicken without all the fat.
And I've never been a big fan of gravy, but I think it compliments the chicken perfectly. It's also great on top of rice or vegetables or stuffing or whatever else you are serving with your chicken. I found myself pouring gravy over my entire plate because I liked it so much.
June 5, 2009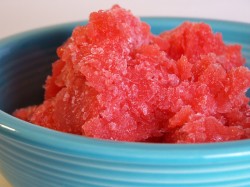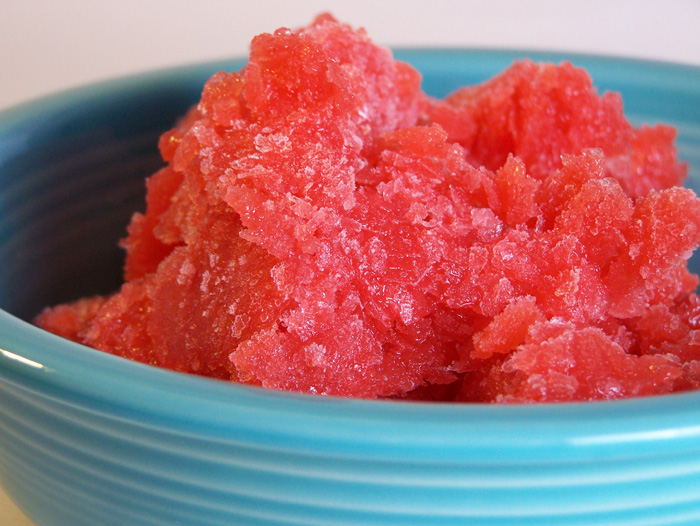 I have a very obsessive personality. It tends to invade all aspects of my life from how I work to the music I listen to and the amount of time I spend on the internet or how much TV I watch. (I'm not a "casual" TV viewer at all, I either have to see every episode of a show from the very beginning or I don't watch it at all; I HATE missing episodes and I'll only start watching a show in it's second or later seasons if I can catch up by watching the DVDs of previous seasons first.)
But my obsessive personality has a really big effect on how I eat. It's probably one of the reasons I've always been such a picky eater. When I decide I don't like something, then that's it, I don't eat it again. Ever. I haven't eaten a …
April 6, 2012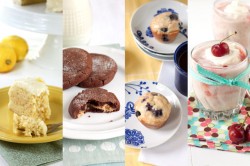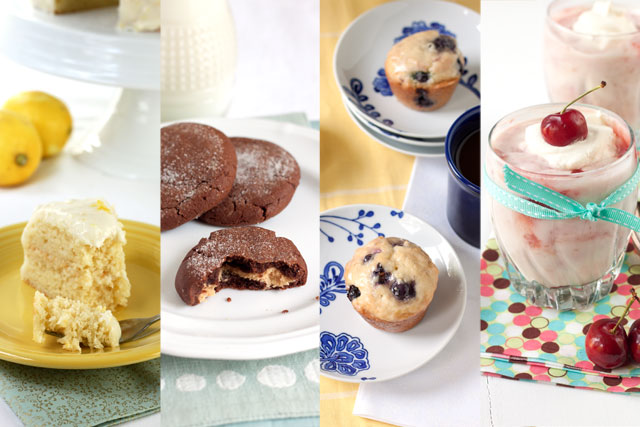 I was hoping to get a new recipe up here this week but several work deadlines haven't left me with much free time. So with Easter coming up I thought it would be a good time to post a round up of my favorite Spring recipes. At the end I also included a few links to fun looking Spring/Easter recipes from some of my favorite food bloggers. Check them out!
I'll be back next week with a new recipe. Hint: it's not very Springy but it'll be great for Cinco de Mayo next month. 🙂
December 20, 2010

I tried to make a pie for you guys this weekend. I really did. But, it didn't work out. I could post it, but (A) it's really ugly and (B) it's just ok. I think it could be really good, but the recipe needs work and probably a whole different crust (I think it needs to be a tart instead of a pie), so I'll wait to post it until I have it right. But unfortunately, that leaves me with nothing to post this week, so I decided a round up was in order. These are all great choices if you're looking for some last minute cookies or sweets to make. You also may want to check out the Cookies archive as there are a few others I didn't include here.
I have a really awesome dessert I'm planning for Christmas dinner, …
April 29, 2011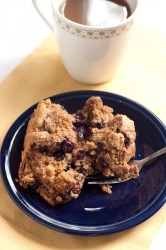 In my last post, I talked about how I love decadent desserts, but that I'm also making an effort to be a healthier person. Well, sometimes I forget that you can be a healthier person and still bake lots of great treats. Case in point: this coffee cake and also the entire cookbook that this coffee cake is from, Good to the Grain by Kim Boyce. Up until now I've just thought of my whole wheat flour as a substitute: "I'll add some whole wheat flour to these muffins to make them better for me." But this cookbook has made me look at whole grain flours in a whole new light. Whole grain flours have something that white flour doesn't have: taste. And because of that you can use them in your baked …