October 25, 2009
Late last week I finally got the island I ordered for my kitchen, which adds almost 4 glorious feet of counter space, so on Saturday I had an itch to break it in with some type of fun recipe that involved rolling out dough. Scanning through my cookbooks, I saw this recipe and it definitely fit the bill. I wound up modifying it to fit the ingredients I had in my pantry (mainly I substituted raisins for figs and added cinnamon and ginger), but it turned out really, really good.
And seriously, what's not to love? It's a giant cinnamon roll. Let me say that again: a cinnamon roll the size of a cake! It's taken a lot of effort to eat this thing like an actual cake (ie you cut a small section from it) instead of just unrolling and eating the whole thing the way I usually eat cinnamon rolls.
More Recipes
August 4, 2010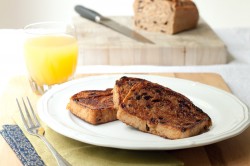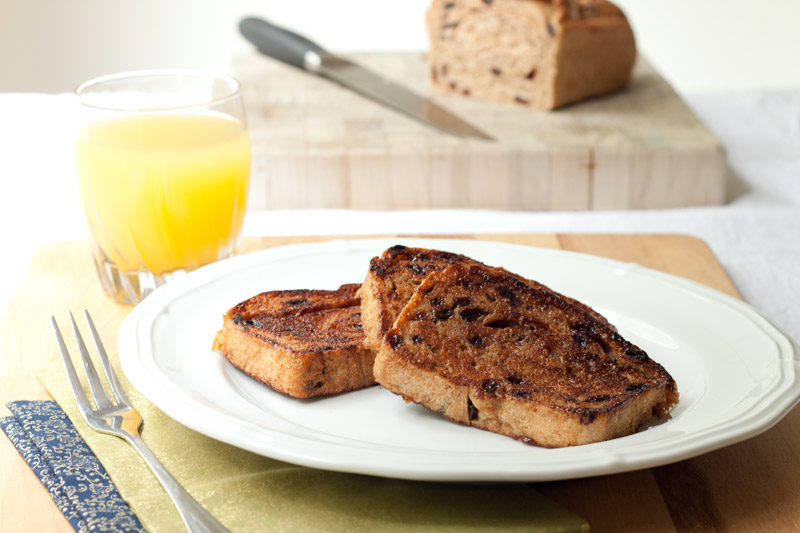 I'm not 100% happy with the name of this recipe. Caramelized Cinnamon Toast might be better, but calling it French Toast is more descriptive of how it's made. I would say this is a combination of French Toast and Cinnamon Toast, but Caramelized Cinnamon French Toast is way too long, so we'll just keep it simple. Everyone knows what French Toast is, right?
I've never been a big fan of French Toast. Don't get me wrong, I've never disliked it, but in the world of breakfast foods, I'd usually rather have pancakes or pastries. In fact, I'm not sure I've ever even made it at home before. I remember my mom used to make it when I was a kid (though not as much as pancakes or waffles) and of course I've had it at restaurants, but I guess it's never occurred to me to actually make …
March 9, 2011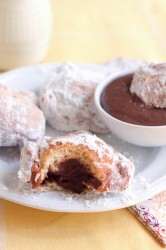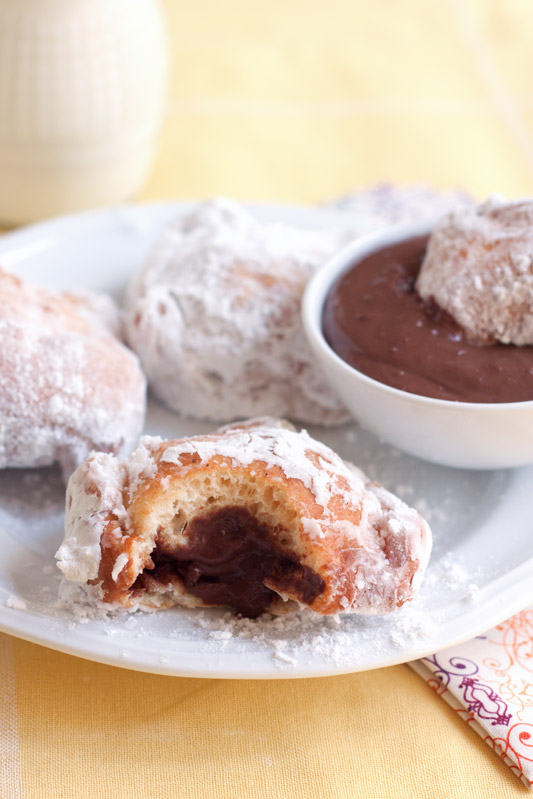 I meant to post this recipe yesterday since it was Mardi Gras and beignets are pretty synonymous with New Orleans. Better late than never, right? I grew up on the Mississippi gulf coast (where they also celebrate Mardi Gras) and have spent some time in New Orleans so I know what a good beignet tastes like and this recipe is pretty perfect, but I put my own spin on it by adding some chocolate in middle. Why? I don't know. Is "because it sounded like it would be awesome" a good enough answer for you? Because it really did (And guess what? It really is!)
But lets back up a bit. It's possible some of you may not know what a beignet is, maybe you're not even sure how to pronounce it. It's very simple, actually: it's a donut, covered in lots of powdered sugar. And it's …
December 15, 2009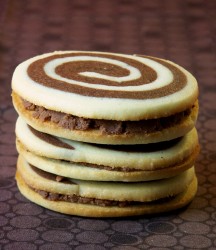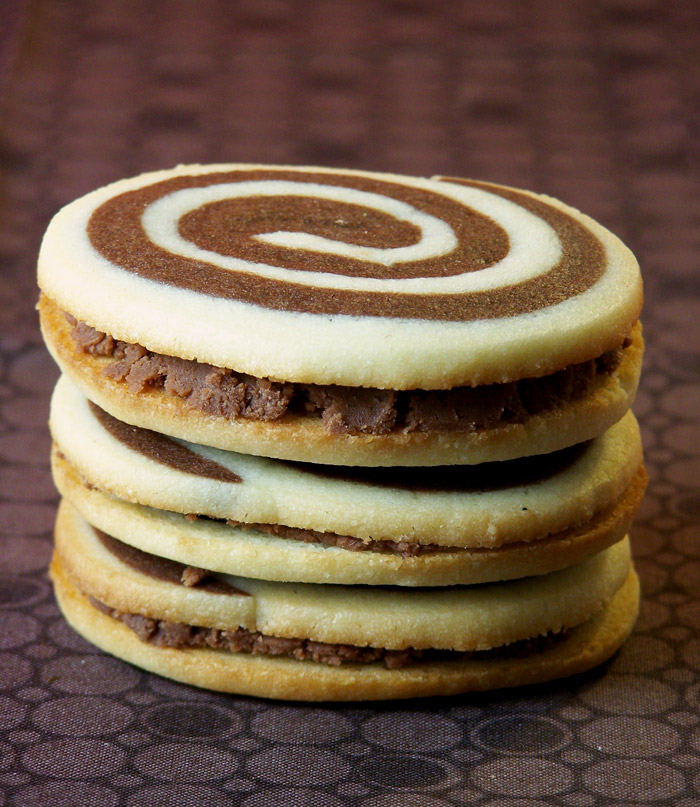 Christmas is my favorite time of year and one of the main reasons for that is all the baking I get to do. Even when I didn't cook much, I've always liked to bake and cookies are just about my favorite thing to make. Plus this time of year is the only time besides my birthday and Thanksgiving that I let myself make/eat whatever I want and I don't feel guilty about it. Diets are what January is for. (I've already signed up for Recipe Girl's Ten in '10 challenge!) So expect a bunch of sweet recipes around here for the next few weeks because I'm in the baking mood.
I'm obviously obsessed with black and white desserts, so I knew I had to make these as soon as I saw them. The original recipe isn't very christmas-y, but that was easily remedied …
November 3, 2010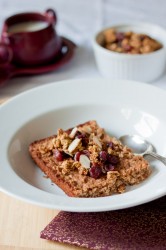 Now that Halloween is over and there's no more candy to tempt me, it's time to start eating better. I've recently decided to make an effort to eat less processed food. (Do homemade twix bars count?) I pretty much have the healthy dinner thing down, so most of the processed food I eat was coming during the day because it was simpler to grab of bowl of sugary cereal or a handful of overly salty crackers from box rather than take the time to make real food.
But I had certain criteria when looking for things to eat during the day:
Easy to make (either the day of or ahead of time)
Eaten at room temperature or easy to reheat
Easy to snack on (e.g. can be eaten at my computer without being too messy)
Common denominator? EASY. I put a lot of effort into making a good dinner so I don't …
October 19, 2011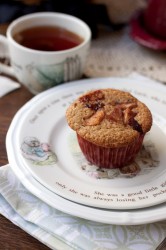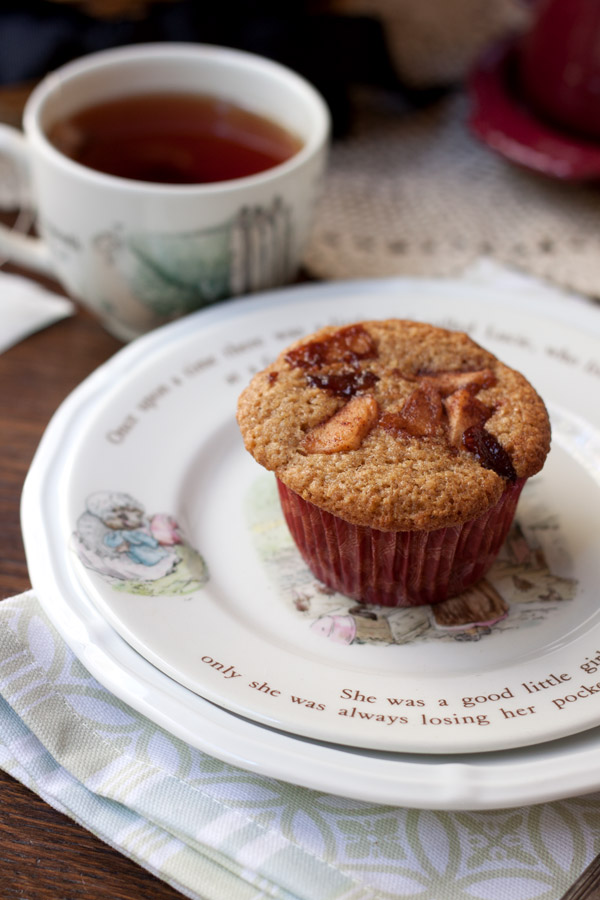 Recipe inspiration can come from some funny places. I decided to make these muffins after buying some cute red cupcake liners from Target. I just knew I had to put something with apple in them (and it helped that I had basket full of apples waiting for me at home). I promise I'll move on to something else besides apples after this, but I had to share this recipe because I was so happy with how these muffins turned out.
It's a little hard to tell from the pictures what exactly these muffins are since many of the components are a similar color, so let me just describe it for you: it all starts with a graham cracker crust on the bottom (like a little pie!), the muffin is a spiced applesauce cake with a cinnamon cream cheese center and it's all topped with caramelized apples. Basically, I was torn …
January 25, 2010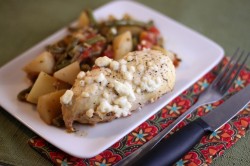 The main reason this recipe caught my eye is because it's a one pot meal that you can make in your Dutch oven. I've been wanting a Dutch oven for years and finally got one for Christmas so anytime I see a recipe that mentions a dutch oven, I'll almost always give it a try. I couldn't afford one of those uber expensive Le Creuset's, so I wound up getting one from Lodge that looks almost exactly the same and is well made, but costs about a quarter less. So far I love it and use it as much as possible: soup, spaghetti sauce, chili, oatmeal, whole chicken. And now I have this new recipe to make in it.
February 29, 2012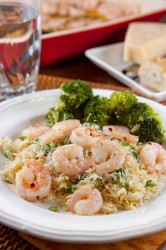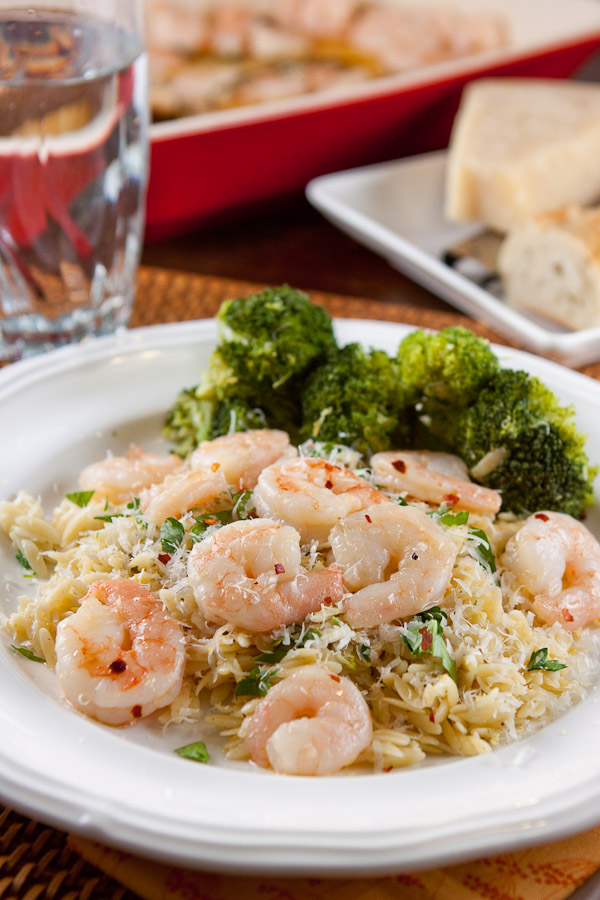 I enjoy cooking but since I only taught myself to cook through sheer force of will, a bookshelf full of cookbooks and lots of food blogs some of my technical cooking skills are pretty lacking. Baking comes to me pretty naturally but I still struggle a lot with cooking. I think it's because baking is mostly linear: you mix all the dry ingredients, then you mix all the wet ingredients, then you mix them all together, etc. Cooking seems to have a lot more multitasking: cook this in a pot and while you're doing that saute this other stuff in the skillet and while you're doing that chop this stuff up and on and on. I cannot tell you how much that stresses me out! That's why I'm a much more adventurous baker than cook. My favorite dinner recipes are the ones that are as simple as possible. …