February 1, 2012
I know oranges are available year round but for some reason the only time I actually want to eat a whole orange is in the early months of year when my two favorite varieties are available: Cara Cara and Blood Oranges. When they show up at my grocery store I start hording them so I'll be able to eat as many as possible before they disappear again. I haven't been to the grocery in a few weeks, so when I went on Monday and saw they finally had blood oranges I grabbed a bunch and decided it was a sign that I had to make something delicious out of them. I was so energized by the idea that I found myself in the kitchen at 11pm later that night making these scones. If I had any regrets about staying up too late I forgot them as soon as I took a bite of one the next morning.
As I said last fall, cream scones are the only way to go. All the scones I've tried to make without cream were dry and dense and almost inedible. After some searching I think I …
More Recipes
December 29, 2011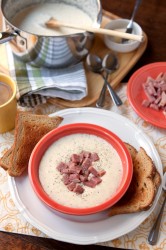 I almost didn't think I'd make it, but it looks like I'll be able to squeeze in one final post in 2011. I was in crazy work deadline mode the week before Christmas and barely had time to cook anything much less photograph and post it here. After I got all my work done, I went a little cooking crazy figuring something I make over the weekend would be worth posting but it turns out everything has already been posted! I made Chicken and Dumplings and Honey Cornbread on Christmas Eve. The next day, we had our traditional Christmas dinner of glazed ham and my mom's famous "Pineapple Stuff." For dessert I made mini Oreo and Peppermint Bark cheesecakes and we snacked on my favorite Mint-Chocolate Shortbread Cookies all weekend long.
It was definitely a satisfying Christmas, food and gift-wise, but I couldn't help …
July 28, 2011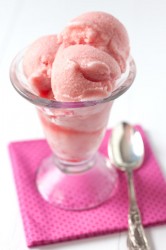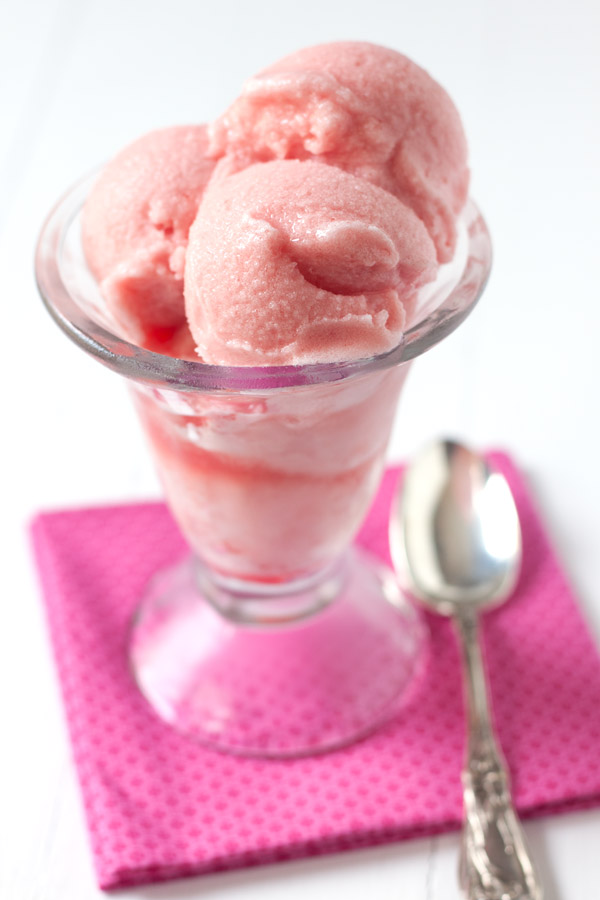 Are you tired of hearing people complain about the heat yet? Well, sorry, but I live in Virginia and it's hot here. I am literally counting down the days until Fall because I HATE this heat with a passion. No wonder I was so miserable when I lived in Florida! Fortunately, the fact that I have a real Fall and Winter to look forward to makes Virginia much more bearable, even when it's 100 degrees outside. I had a whole different recipe prepared to post, but it involved chile powder and a 400 degree oven and I just couldn't post it. It's too damn hot outside to even think about turning on the oven that high.
Instead, I decide to make the complete opposite. It involves no cooking (well…unless you count boiling a cup of water) and it's frozen. And it has my new obsession: watermelon. …
September 12, 2013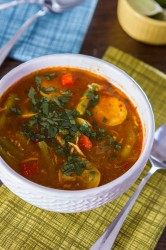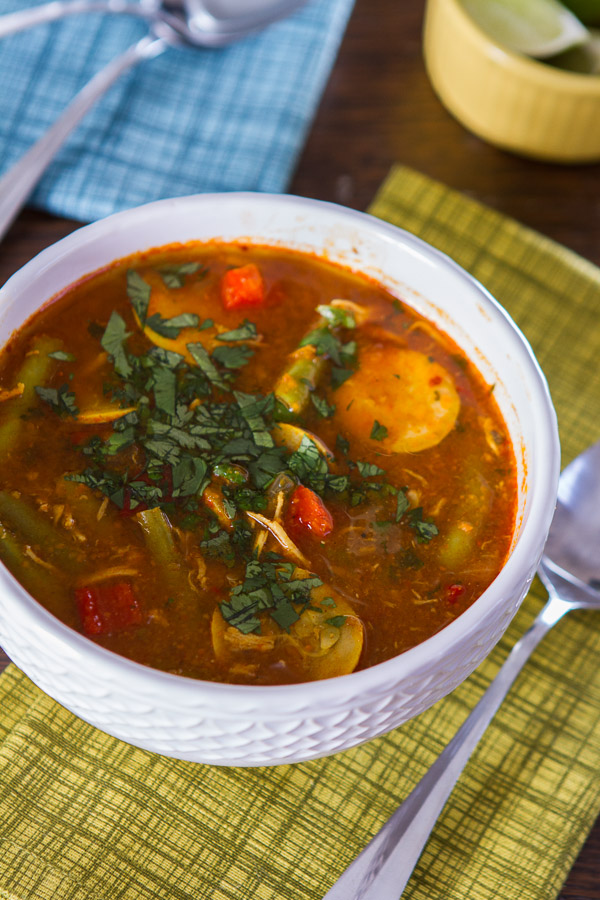 Well, hello there. It's been awhile. I hope you all had a nice summer! You might remember (but you probably don't) that I mentioned in my previous post that work was overwhelming me. Well, it kind of took over this summer and since this blog doesn't exactly pay the bills (though it helps pay for my Sephora habit) I had to put work first and get all my projects done. As of last week I finished everything and now I can finally get back to a more normal posting schedule.
Work hasn't been the only overwhelming thing that happened this summer, though. I decided to challenge myself to do something that I never thought I could do. As of today I am 24 days into Whole30. If you've never heard of it before, that means …
January 20, 2011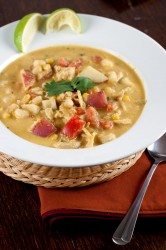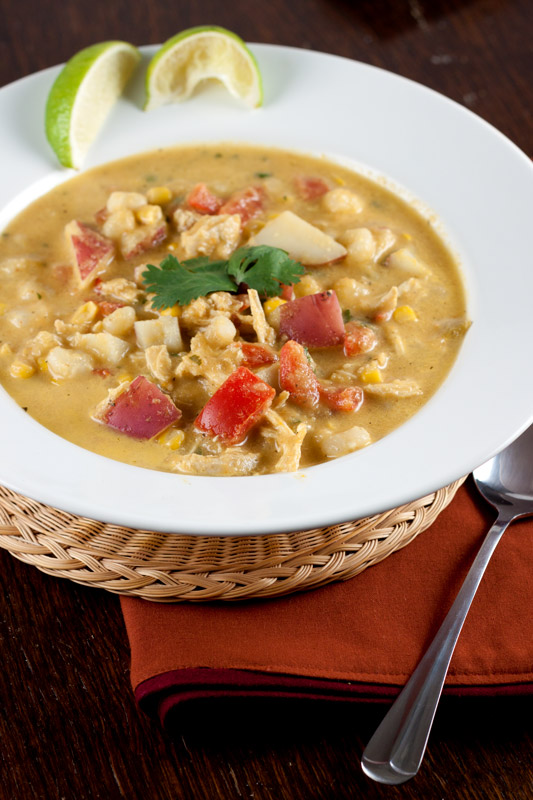 Since last fall I've tried a ton of soup recipes looking for that one perfect soup. A soup recipe that could stand up against my absolute favorite: Chicken Tortilla Soup. I've found quite a few good soups, even some great ones, but nothing that I loved as much as that tortilla soup. But, finally, after months of looking I think I may have found it. I'm not sure I'd say I like it more than tortilla soup, but it's definitely tied with it now.
I would call this chowder a cousin to that tortilla soup. They are different and yet quite similar. That's probably why I like it so much. Both have a base of pureed vegetables, but this one doesn't have tomatoes in the base like the tortilla soup does. This chowder is much creamier and has potatoes, which only makes me love …
May 20, 2009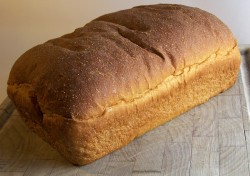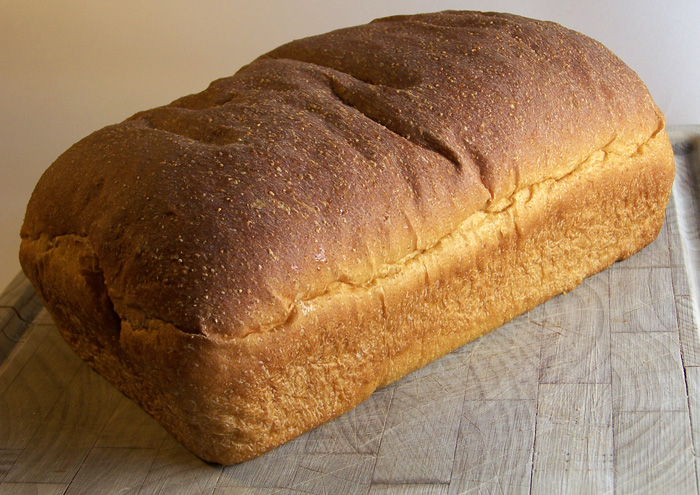 So I decided to do something a little crazy. The awesome Nicole at Pinch My Salt started a group to make every single recipe in The Bread Baker's Apprentice by Peter Reinhart. When she first announced it on Twitter, I was interested but ultimately decided it would be too much work. But then more and more people started joining with her and I kept thinking about it until she announced she was closing the group to new members. As soon as I heard that it made me realize how much I wanted to do this, so I emailed her immediately to join the group.
June 8, 2009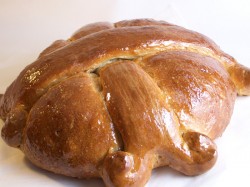 I'm still chugging along with the Bread Baker's Apprentice Challenge. So far I'm (mostly) having fun and learning a lot.
The second week bread was Artos or Greek Celebration bread. I really didn't have any trouble at all with this bread because it was really similar to my King Cake except that Artos has a lot more spices: cinnamon, nutmeg, allspice and cloves. The only trouble I had was the shaping, of course. I can tell it's going to take a lot of practice to get good at shaping things because I'm just not good at that at all. The version of artos I did was called Christopsomos (though I made it plain, it's technically supposed to have nuts and dried fruit in it), which is shaped into a boule (an oval, the only …
November 18, 2008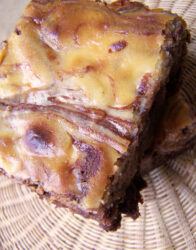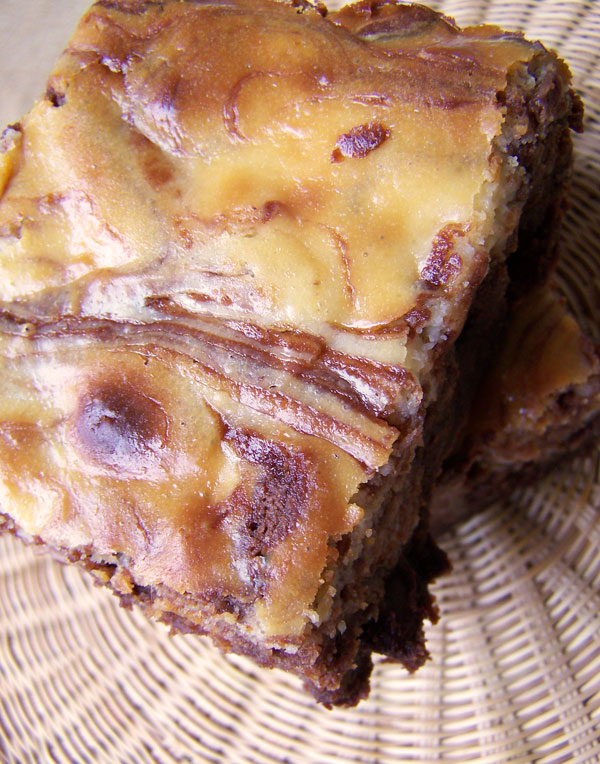 I was really craving some chocolate last Friday night. My usual standby is brownies, because they are simple to whip up, but plain old brownies sounded so boring. I went and searched for brownies at one of my favorite recipe sites and as soon as I saw the name of these brownies I was already drooling.
They did not disappoint at all. Simple to make and they turned out so rich and fudgy. I've made a ton of brownie recipes and this is definitely one of the best. The recipe has chocolate chips in it, but I don't think they were even necessary. They made the brownies almost too rich, so I don't think I'll be adding them next time.
My boyfriend is usually not a fan of brownies (which I can't even fathom), but he loves cheesecake, so he liked these. He's …