October 27, 2008
I have a raging sweet tooth and it usually reveals itself late at night. Usually I can be good and satisfy it with one of those 100 calorie packs of cookies, but sometimes only a real dessert will satisfy me. Because of that I always look for quick and simple dessert recipes to have in my arsenal that I can whip up in about an hour or two. Friday night was one such night, but I was not in the mood for any of usual chocolate recipes. I wanted something completely different. So I looked through my newest cookbook and found this recipe for glazed lemon cupcakes. They did not disappoint. Very sweet and moist and definitely a nice change of pace if your not in the mood for chocolate. Even the glaze part, which I'm usually very wary of (I've had some BAD experiences making icing before) was super easy to whip up. I just poured it right over the cakes, I didn't even bother to spread it around on all of them, it pretty much did all the work itself.
More Recipes
April 19, 2012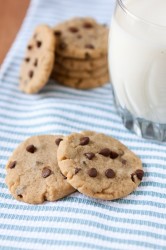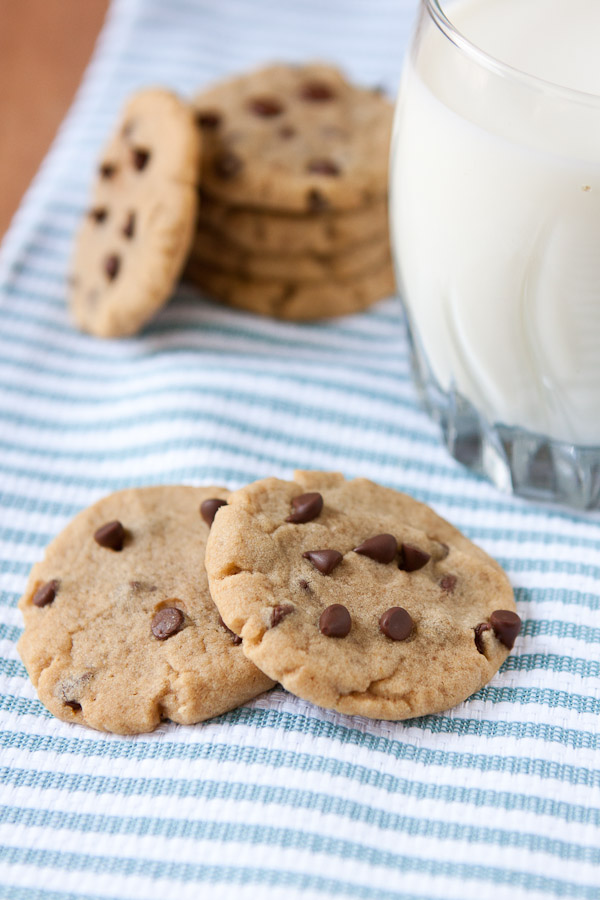 If you couldn't tell from previous posts I have quite a long list of store-bought-food-I-want-to-learn-to-make-at-home. After I cleared off Spaghetti-Os, Soft Batch cookies were next on the list. They're probably my second favorite kind of store-bought cookie (because nothing is better than Oreos). I like them so that I can only ever buy the small packs that you get from gas stations because I can't trust myself around an entire package. If you're unfamiliar with these cookies, they're basically what they sound like: extremely soft and chewy chocolate chip cookies. It's sort of like eating cookie dough but without the threat of getting sick since they're baked.
I bookmarked this recipe for Soft Batch cookies a while back and finally got around to trying it out earlier this month. That's when I realized that although I love the texture of those cookies, they don't really have …
January 25, 2010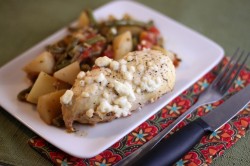 The main reason this recipe caught my eye is because it's a one pot meal that you can make in your Dutch oven. I've been wanting a Dutch oven for years and finally got one for Christmas so anytime I see a recipe that mentions a dutch oven, I'll almost always give it a try. I couldn't afford one of those uber expensive Le Creuset's, so I wound up getting one from Lodge that looks almost exactly the same and is well made, but costs about a quarter less. So far I love it and use it as much as possible: soup, spaghetti sauce, chili, oatmeal, whole chicken. And now I have this new recipe to make in it.
February 29, 2012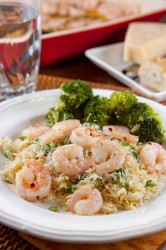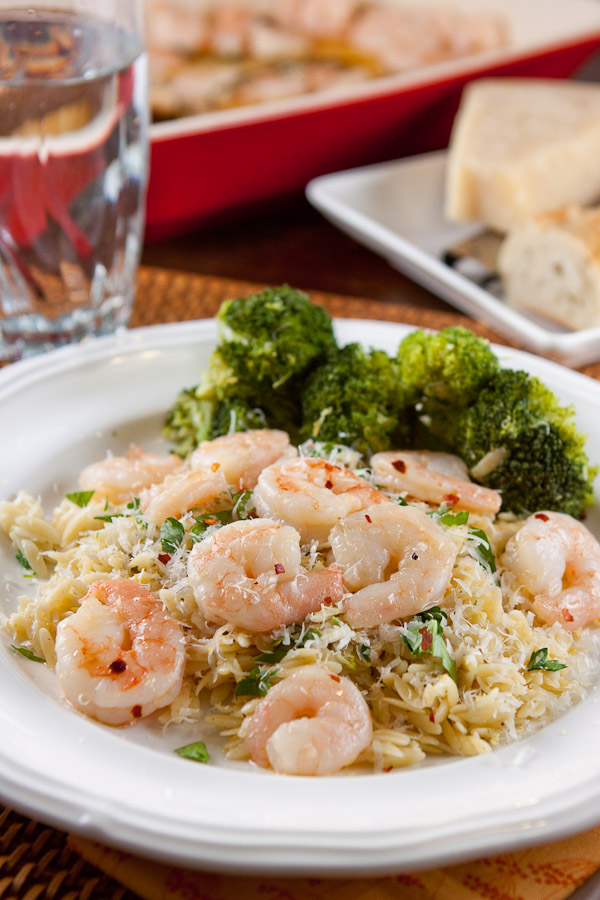 I enjoy cooking but since I only taught myself to cook through sheer force of will, a bookshelf full of cookbooks and lots of food blogs some of my technical cooking skills are pretty lacking. Baking comes to me pretty naturally but I still struggle a lot with cooking. I think it's because baking is mostly linear: you mix all the dry ingredients, then you mix all the wet ingredients, then you mix them all together, etc. Cooking seems to have a lot more multitasking: cook this in a pot and while you're doing that saute this other stuff in the skillet and while you're doing that chop this stuff up and on and on. I cannot tell you how much that stresses me out! That's why I'm a much more adventurous baker than cook. My favorite dinner recipes are the ones that are as simple as possible. …
July 3, 2008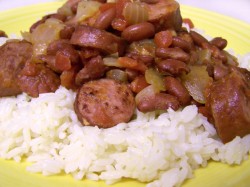 This is my favorite new recipe. What's really surprising about that is: (1) it's dead simple (or at least I made it that way) and (2) it's from the Weight Watchers cookbook. You wouldn't think something like that would be so good, but I swear I could eat it every single night.
The main thing to note is that this my version of the recipe. I took some shortcuts and also switched the meat (but I've had it with the original meat and it was good that way, too). I'll make notes where the changes are, though.
December 30, 2008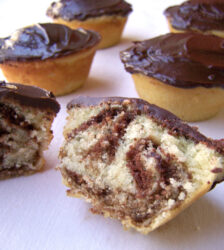 It's still December (barely), so that means one last sweet treat until diet month! Actually, this will probably be my last post for a few weeks anyway because I'm moving to a new city and I don't imagine I'll have time for much posting until we get settled in our new apartment. Plus I need time to look though all my cookbooks and find new, heathly(-ish) recipes to make!
Anyway, back to today's recipe. I had so much fun making Black and White Cheesecake that I decided to try that method with regular cake. I'm listing yellow and chocolate cake recipes that I like, (been using them for years, so I don't even remember where I got one of them…) but really, this is all about the method. If you have a better yellow or chocolate cake recipe in your arsenal, use that instead. You …
March 29, 2011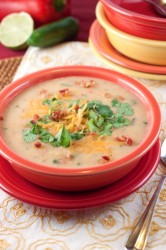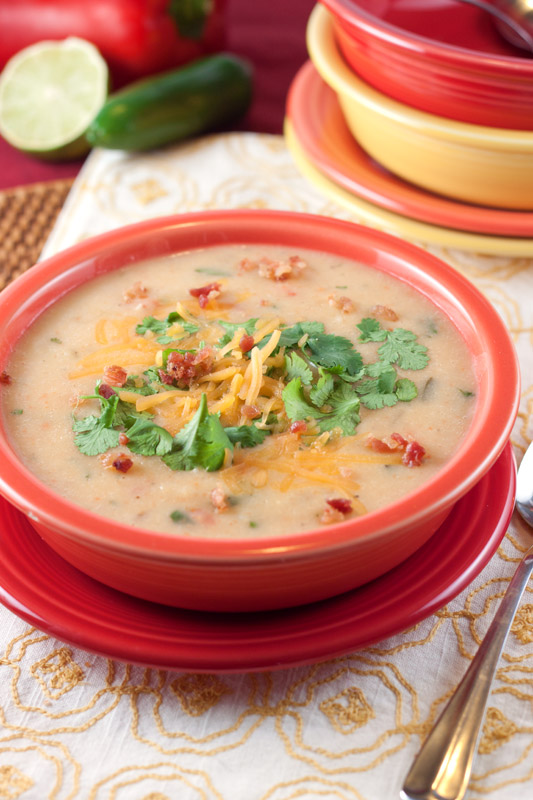 It feels weird to be posting a soup recipe when it's almost April, but it actually snowed in Charlottesville this past weekend so Spring isn't quite here yet, at least for many of us in the top half of the country. And you know what? That's kind of okay with me. Spring is beautiful time of year up here, but I actually prefer cold weather. Plus I get to eat more soup! I don't think there's anything I love more than soup (well anything that doesn't have sugar in it, anyway).
During the colder months I make soup at least once a week, but I've been making it less in the past few months. So last week when the temperature dropped and brought rain and snow with it, I knew I had to make some soup. I figure it's my last chance before it gets too warm. …
September 26, 2011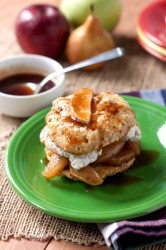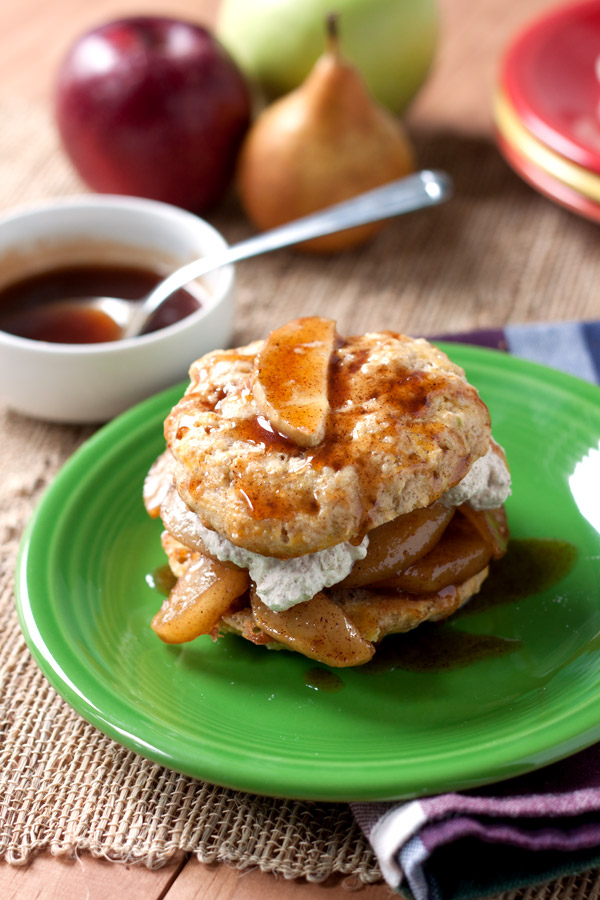 I've been learning to cook for several years now and I finally feel like I'm getting a handle on adapting recipes and improvising to suit my needs, but since I never went to culinary school or anything like that some of the science behind making food still alludes me. Baking can be especially tricky since I've been trying to use more whole grain flours and they don't have quite the same properties as white flour. Today's recipe comes from what I originally thought of as a baking failure, but through some quick thinking I was able to turn it into something pretty awesome.
This started out as a recipe for apple scones because I needed to use up some of the apples I've been getting in my CSA box the past few weeks. I like scones but have always had trouble making them on my own. I can't think of …