October 19, 2011
Recipe inspiration can come from some funny places. I decided to make these muffins after buying some cute red cupcake liners from Target. I just knew I had to put something with apple in them (and it helped that I had basket full of apples waiting for me at home). I promise I'll move on to something else besides apples after this, but I had to share this recipe because I was so happy with how these muffins turned out.
It's a little hard to tell from the pictures what exactly these muffins are since many of the components are a similar color, so let me just describe it for you: it all starts with a graham cracker crust on the bottom (like a little pie!), the muffin is a spiced applesauce cake with a cinnamon cream cheese center and it's all topped with caramelized apples. Basically, I was torn between making a pie or cake, so I decided to combine them!
More Recipes
August 23, 2011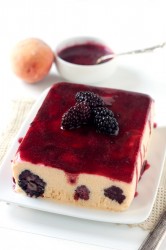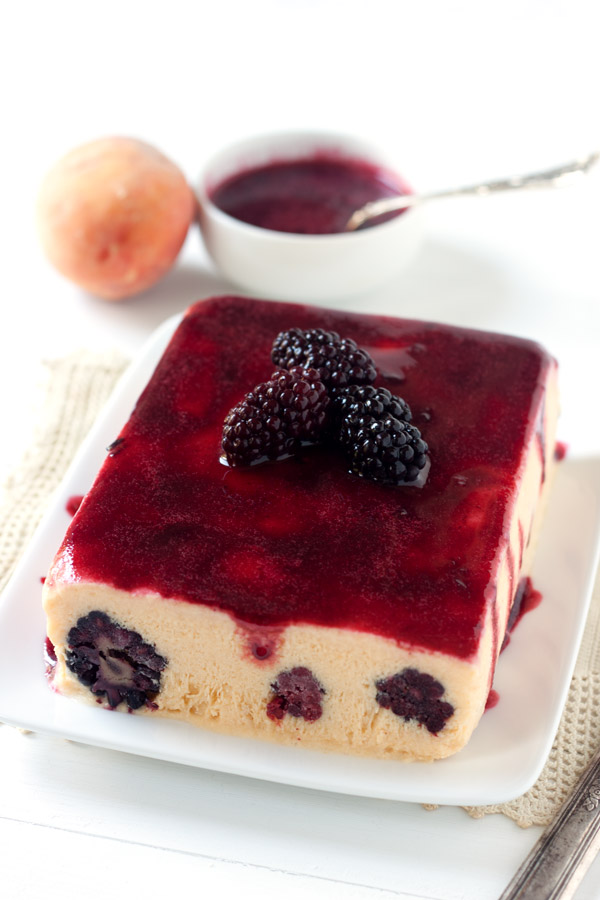 I am officially putting summer on notice. Seriously. Start packing up. Time to go. There's only a week and half left in August and then it'll finally be September. Even though fall doesn't technically start for a full month, I consider September 1st the first unofficial day of fall. It's like how they start putting out all the Christmas stuff right after Halloween. I am ready for fall and I don't care what the calendar (or the weather) says. Here's what you can expect in the coming months: lots of soup and pumpkin and cinnamon and apples. If you were with me right now, you would see I am laughing like an evil villain. Can you tell I love fall?
But anyway. Back to summer. Because it is still summer for a little while and I need to take advantage of all the awesome produce this summer has brought me. …
April 5, 2011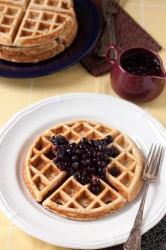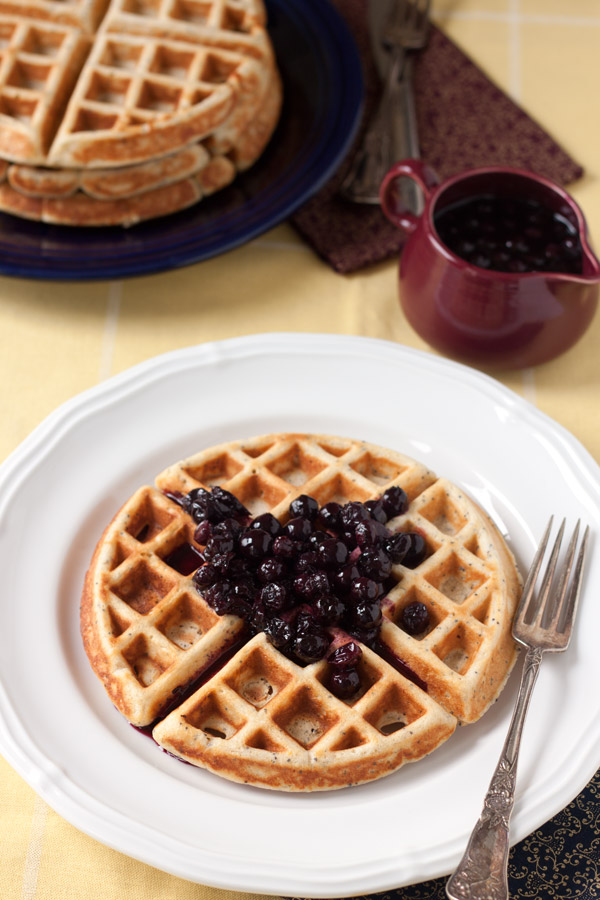 I realized the other day that the majority of the food I eat is breakfast food. I eat a lot of eggs, muffins, fruit bars, smoothies and cereal, not just at breakfast time but throughout the day. It's not at all uncommon for me to have a bowl of cereal for dessert. My absolute favorite thing is breakfast for dinner, but I have a boyfriend who is a weirdo who likes, you know, dinner-y things for dinner. So that's why I started "whatever" nights, which are nights 1 or 2 times a week when we just fend for ourselves. I get my breakfast for dinner and Brandon can order Chinese food or pizza. Everyone is happy.
My recent breakfast related obsession is blueberries. I've generally been ambivalent toward blueberries, but after putting them in my fruit bars, I realized how delicious they …
October 3, 2013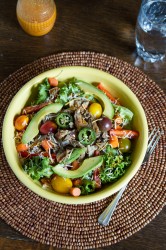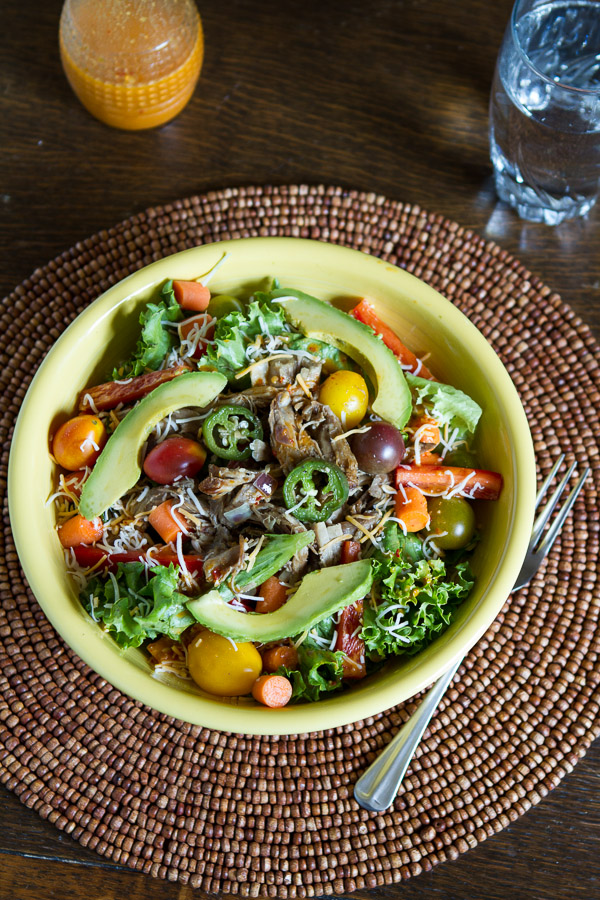 I'm not going to lie: for most of my life I've hated salad. Mostly, it's the lettuce. It's so limp and flavorless. I've never had a true BLT because the lettuce was always the first thing to be discarded from any sandwich. But earlier this year I realized the problem wasn't all lettuce it was just iceberg lettuce. So I put aside my lettuce prejudice and tried a bunch of other kinds of lettuce only to discover that they're not that bad. Especially once you add a bunch of veggies, cheese and dressing on top.
Since making that discovery I've implemented a weekly Salad Night where we eat a very large salad, usually topped with chicken. It's a simple but filling dinner on nights when I don't feel like making much effort and it saves us from ordering …
July 1, 2013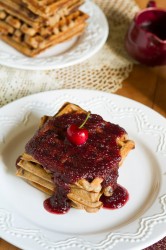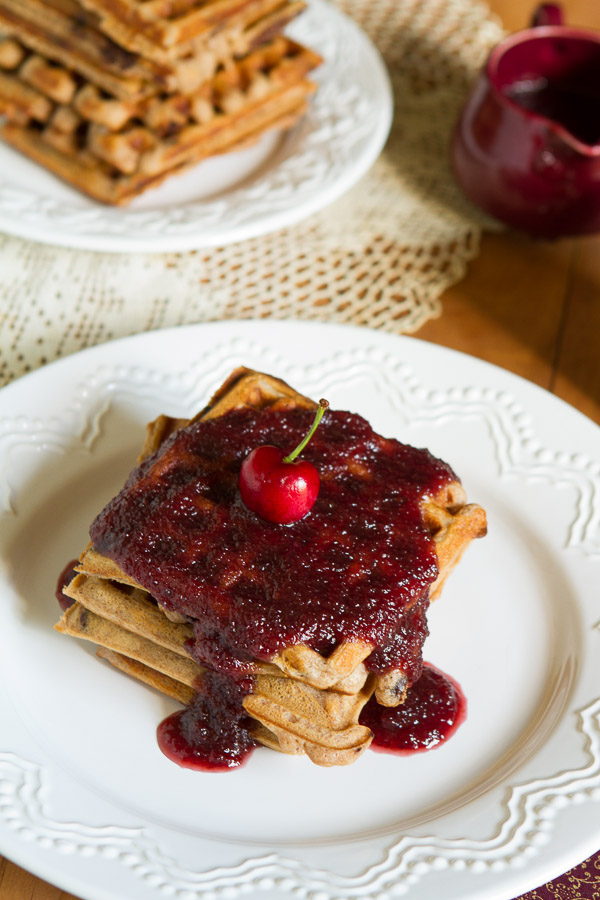 Life has been really busy lately. Well, no. I should say work has been very busy lately and it's been bleeding into my life. I love my job but sometimes it can be tough to remember why when I'm still sitting at my computer trying to finish coding a website at 9pm. Despite the long hours, I almost always feel like I'm never getting enough done, which leads to mentally beating myself up about not working hard enough/being good enough, etcetera, etcetera.
A couple of weeks ago I finally realized that is not the way I should be doing things. In fact, I realized that the all negative mental energy I was carrying around was actually making me less productive. So I decided to start over. Instead of being anxious about starting on something …
March 29, 2011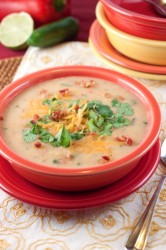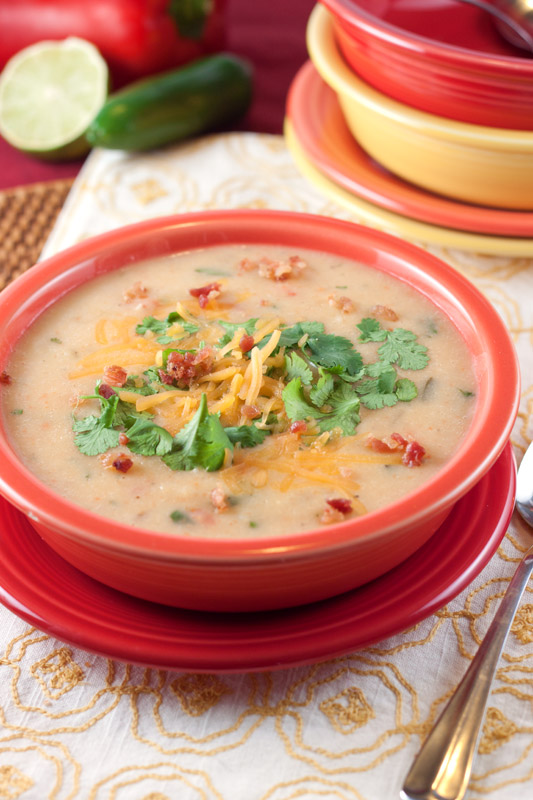 It feels weird to be posting a soup recipe when it's almost April, but it actually snowed in Charlottesville this past weekend so Spring isn't quite here yet, at least for many of us in the top half of the country. And you know what? That's kind of okay with me. Spring is beautiful time of year up here, but I actually prefer cold weather. Plus I get to eat more soup! I don't think there's anything I love more than soup (well anything that doesn't have sugar in it, anyway).
During the colder months I make soup at least once a week, but I've been making it less in the past few months. So last week when the temperature dropped and brought rain and snow with it, I knew I had to make some soup. I figure it's my last chance before it gets too warm. …
December 30, 2008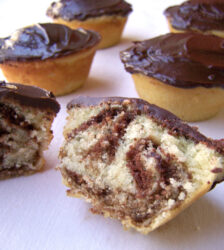 It's still December (barely), so that means one last sweet treat until diet month! Actually, this will probably be my last post for a few weeks anyway because I'm moving to a new city and I don't imagine I'll have time for much posting until we get settled in our new apartment. Plus I need time to look though all my cookbooks and find new, heathly(-ish) recipes to make!
Anyway, back to today's recipe. I had so much fun making Black and White Cheesecake that I decided to try that method with regular cake. I'm listing yellow and chocolate cake recipes that I like, (been using them for years, so I don't even remember where I got one of them…) but really, this is all about the method. If you have a better yellow or chocolate cake recipe in your arsenal, use that instead. You …
December 16, 2008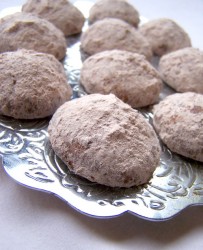 I think Mexican Wedding Cookies are one of the quintessential Christmas cookies out there*. Besides decorated sugar cookies and gingerbread men, they are definitely what come to my mind when I think of holiday sweets. I've also seen them called Mexican Wedding Cakes or Russian Teacakes. I remember my mom would make them for Christmas parties and she'd always have to make special ones for me because I don't like nuts.
*Update 5/1/2009: A commenter said she was making these for Cinco De Mayo, too. Great idea!
Last month I thought about these cookies, which I haven't had in years, and decided to whip some up. They are so easy to make and just as good as I remember. I still don't like nuts and I think these cookies taste just fine without 'em. The recipes I looked at instructed me to make them …