June 5, 2009
I have a very obsessive personality. It tends to invade all aspects of my life from how I work to the music I listen to and the amount of time I spend on the internet or how much TV I watch. (I'm not a "casual" TV viewer at all, I either have to see every episode of a show from the very beginning or I don't watch it at all; I HATE missing episodes and I'll only start watching a show in it's second or later seasons if I can catch up by watching the DVDs of previous seasons first.)
But my obsessive personality has a really big effect on how I eat. It's probably one of the reasons I've always been such a picky eater. When I decide I don't like something, then that's it, I don't eat it again. Ever. I haven't eaten a carrot in 20 years because once in elementary school I threw up in the cafeteria after eating them. Recently I decided I should give it another try, but no, it was just as bad as I remember. (I used …
More Recipes
March 2, 2011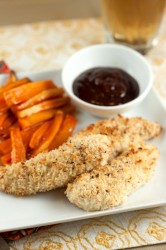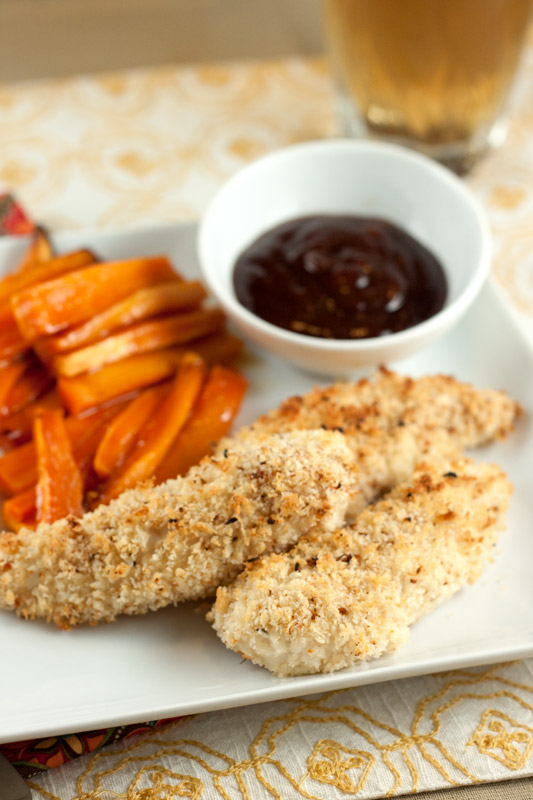 I generally put a lot of effort into making dinner. I comb through my cookbooks and bookmarks to come up with a meal plan every week and I try to make dinner most nights so that we won't go out to eat instead. Brandon is a good sous chef and helps me prep everything, but sometimes I'm just not in the mood to put in all the effort, so over the past couple of years I have gathered a bunch of go-to recipes just for this occasion. I keep the ingredients in stock so that if I'm tired or I forgot to defrost the meat for my planned recipe or whatever else goes wrong, I can pull them out and have dinner within an hour. This is one such meal and probably the one I default to the most. I realized I …
November 18, 2008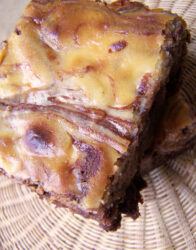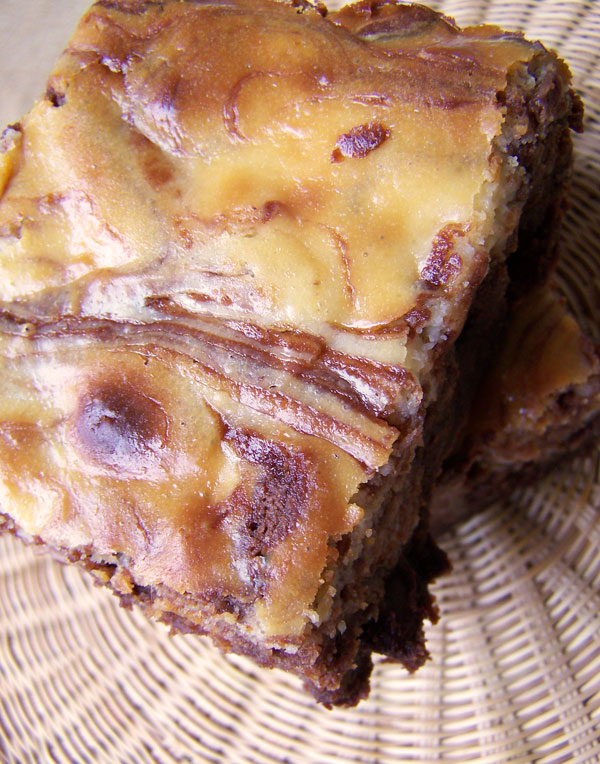 I was really craving some chocolate last Friday night. My usual standby is brownies, because they are simple to whip up, but plain old brownies sounded so boring. I went and searched for brownies at one of my favorite recipe sites and as soon as I saw the name of these brownies I was already drooling.
They did not disappoint at all. Simple to make and they turned out so rich and fudgy. I've made a ton of brownie recipes and this is definitely one of the best. The recipe has chocolate chips in it, but I don't think they were even necessary. They made the brownies almost too rich, so I don't think I'll be adding them next time.
My boyfriend is usually not a fan of brownies (which I can't even fathom), but he loves cheesecake, so he liked these. He's …
November 19, 2009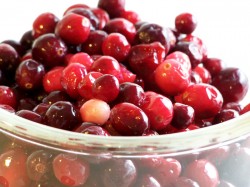 This whole blogging every day thing is hard. I don't know how some of you do it. It's hard for me to blog even once a week sometimes (though I've been trying to remedy that). Anyway, a work emergency left me unable to post yesterday and I still have lots to do today, so a slight change of plans: I'll post all the rest of the side dishes today and the turkey tomorrow. Then next week I'll post my favorite part of Thanksgiving (or any meal, really): Dessert!
So I already posted all my sweet potato side dishes but you can't just eat sweet potatoes (well, I actually think I could, but I'm weird). All of today's recipes (as well as the turkey) are courtesy of my mother. I found them all in her battered, food covered, recipe scrapbook where she dutifully taped in handwritten recipe cards or …
April 17, 2013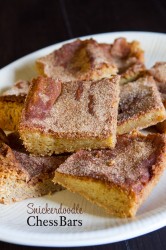 Do you ever get obsessed with a certain food and eat it every single day for weeks or even months? This is not a rhetorical question. I'm genuinely wondering if I'm crazy or not. I do this same thing with new music or TV shows on Netflix, so it may just be my personality to become obsessed with things. In this case, I've recently rediscovered my childhood love of cinnamon toast that my mom used to make for me. My new favorite afternoon snack is cinnamon toast with a cup of my favorite Earl Gray tea. I cannot get enough, even though I know that eating bread with butter and sugar on it everyday is not the healthiest thing in the world. Eventually, I'll get tired of it and move on but I can tell I'm not anywhere near that point yet.
In the …
March 31, 2010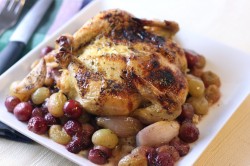 Do you ever make roast chicken for dinner? A while ago a fellow food blogger I follow on twitter asked this question to her followers and said she was surprised to learn that many people had never roasted a chicken before. I also found this somewhat surprising but then I remembered that I used to be scared of making a whole chicken, too. After I roasted a chicken the first time, it became one my favorite dinners, but I can still understand why people would be apprehensive.
So for anyone still on the fence, I present to you: Cornish Hens. They're basically miniature chickens and as such are even easier to handle and only take about 30 minutes to cook. Cornish Hens are a great stepping stone if you're not quite ready to make the leap to a whole chicken yet. Plus…it's …
April 7, 2010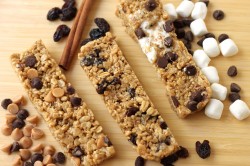 I've been looking for this recipe forever. These Quaker granola bars are just about my favorite snack and I've been eating them my whole life. I like them because they are soft and chewy and not hard and tooth breaking like other granola bars I've tried. I also like the rice cereal in them because it makes them seem more like Rice Krispy treats with granola in them rather than boring old "healthy" granola bars. Healthy food isn't inherently fun, Rice Krispy treats are always fun.
January 25, 2010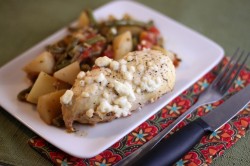 The main reason this recipe caught my eye is because it's a one pot meal that you can make in your Dutch oven. I've been wanting a Dutch oven for years and finally got one for Christmas so anytime I see a recipe that mentions a dutch oven, I'll almost always give it a try. I couldn't afford one of those uber expensive Le Creuset's, so I wound up getting one from Lodge that looks almost exactly the same and is well made, but costs about a quarter less. So far I love it and use it as much as possible: soup, spaghetti sauce, chili, oatmeal, whole chicken. And now I have this new recipe to make in it.