December 16, 2010
Finally! I've been looking for this recipe for years and I finally found it. You see, Chicken and Dumplings is my boyfriend's favorite dish and he's always wanted me to make it at home. And I have tried, but the problem is there are lots of different recipes for chicken and dumplings and all the recipes I've tried haven't been "right", according to him.
Here's what the right kind aren't: the kind with actual little round dumplings on top. Because I guess that would just be too easy? I've tried several recipes like that, one from Martha Stewart, and while Brandon agreed that those recipes weren't bad, they still weren't "right".
The right kind of chicken and dumplings are the kind that Brandon's grandmother makes. They are the kind you get at Cracker Barrel. They are true southern style, and they don't actually have dumplings, it's more like slabs of tender and delicious biscuit dough. You could think of them as really big, thick noodles. There are no silly things like vegetables in here, it's just chicken, chicken stock and dumplings. Period. You can eat …
More Recipes
January 20, 2011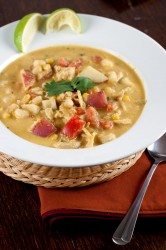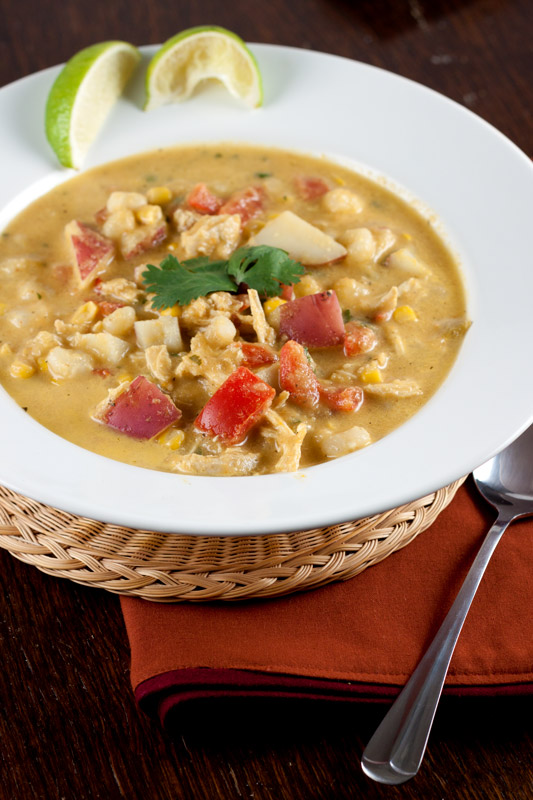 Since last fall I've tried a ton of soup recipes looking for that one perfect soup. A soup recipe that could stand up against my absolute favorite: Chicken Tortilla Soup. I've found quite a few good soups, even some great ones, but nothing that I loved as much as that tortilla soup. But, finally, after months of looking I think I may have found it. I'm not sure I'd say I like it more than tortilla soup, but it's definitely tied with it now.
I would call this chowder a cousin to that tortilla soup. They are different and yet quite similar. That's probably why I like it so much. Both have a base of pureed vegetables, but this one doesn't have tomatoes in the base like the tortilla soup does. This chowder is much creamier and has potatoes, which only makes me love …
July 9, 2009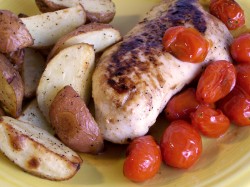 Brandon and I started on a diet a few weeks ago. And not one those "I'm eating more fruits and vegetables" kind of things, like an actual counting calories, keeping a food log kind of thing (though of course we are eating more fruits and vegetables, too). The first week was really scary because I thought it would be impossible to come up with a week's worth of low-fat meals. But now in week 2, I'm realizing that I was very, very wrong. With the help of a couple of great cookbooks, I'm finding that it's really not difficult and it doesn't even take a lot of extra time. In fact, all the dishes I've made in the past few weeks take MUCH less time to make and both Brandon and I agree that they've been really good and filling. If …
December 6, 2011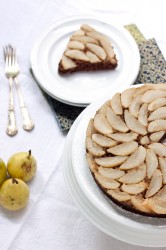 It's finally December! Not only is it my favorite month with my favorite holiday, but it's my favorite time of the year to bake since there are always so many fun recipes to try. I love gingerbread so this recipe has been on my "To Make" list for while and it finally seemed like the perfect time for it. I already have a gingerbread muffin recipe that I love, but this gingerbread cake turned out to be quite different and I love the twist of making it an upside-down cake, too.
The big difference from most gingerbread recipes I've made is that this recipe uses fresh ginger instead of ground. I was a little weary about this because I haven't always been a huge fan of fresh ginger. It's ok in small doses, but in a lot of recipes I find it really overpowering. Luckily, it turned out to …
August 28, 2012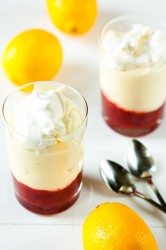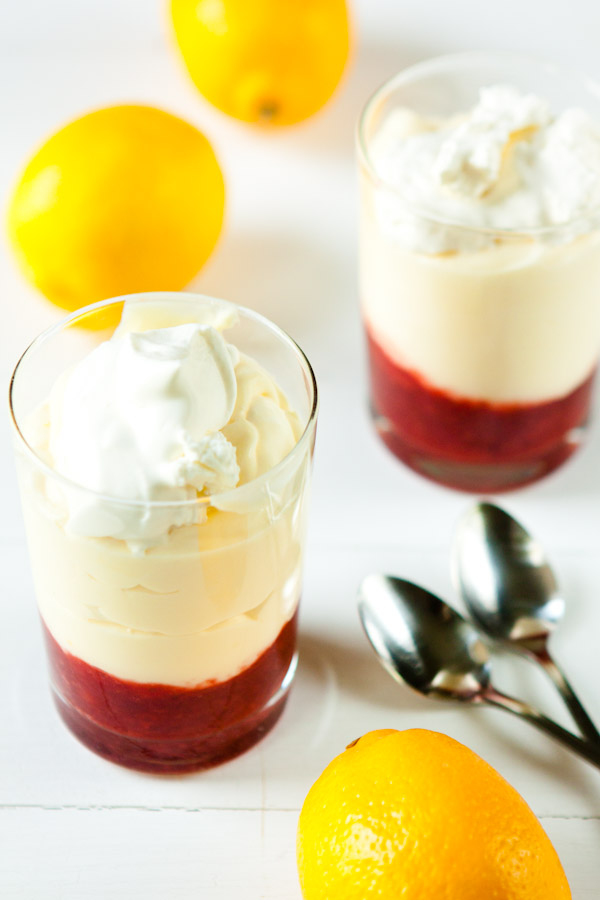 The mousse is very simple mixture of lemon curd (which only takes about 15 minutes to make and can be made up to a week in advance) and whipped cream. So simple! I make a big batch of lemon curd at the beginning of the week, then when dessert time rolls around I whip up a little cream and mix in a few heaping spoonfuls of curd. In 5 minutes you have a smooth-silky-light-fluffy-sweet-tart lemony treat. Bonus: the extra lemon curd is fantastic in yogurt, slathered on cake or muffins or just eaten by the spoonful!
And be sure to try this with Meyer Lemons when they're in season again next year. I was lucky enough to find Meyer lemons very late in the season and this was one of the first things I made with them.
June 28, 2008
I consider myself a fairly good baker. I've always had a sweet tooth, cakes, cookie, brownies, etc. I've been making those since I was a kid. Pies are different though. Pies always seemed too hard, so I haven't made many pies before. Maybe once a year during the holidays I'll try to make one, always with varying results. But when I saw this pie the other day, I knew I had to make that.
I thought this was kind of hard to make if only because it had so many steps with varying wait times before and after each part. But that's probably just because all the pies I've made in the past have been the mix it together, pour in crust variety. Next time, I'd probably just do a premade pie crust to make things a bit easier and faster. …
December 14, 2012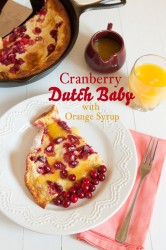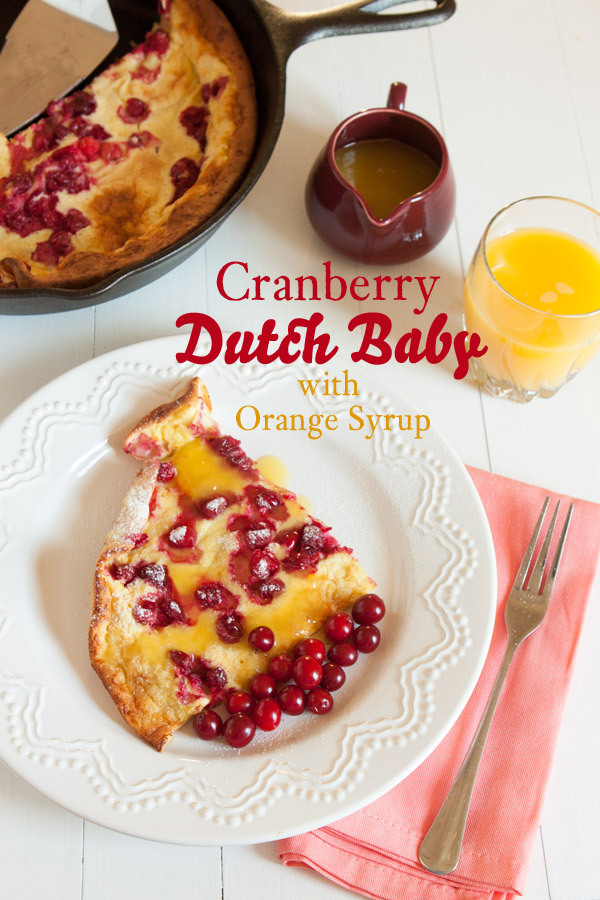 Well, it's that time of year again. The time that I buy bags and bags (and more bags) of cranberries and hoard them in my freezer. I was in Sam's Club last month and they had the biggest bag of cranberries I've ever seen, it had to be at least 5 pounds. Since it was right before Thanksgiving I had absolutely no extra space in my freezer so I didn't buy the giant bag of cranberries (even though I really wanted to). I figured I would get them later but, of course, the cranberries were nowhere to be found on my recent trips back to the store. Despite that, I still had several bags sitting in my freezer and I decided it was finally time to use them!
This dutch baby pancake has been one of …
November 21, 2008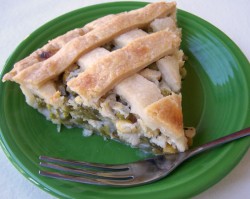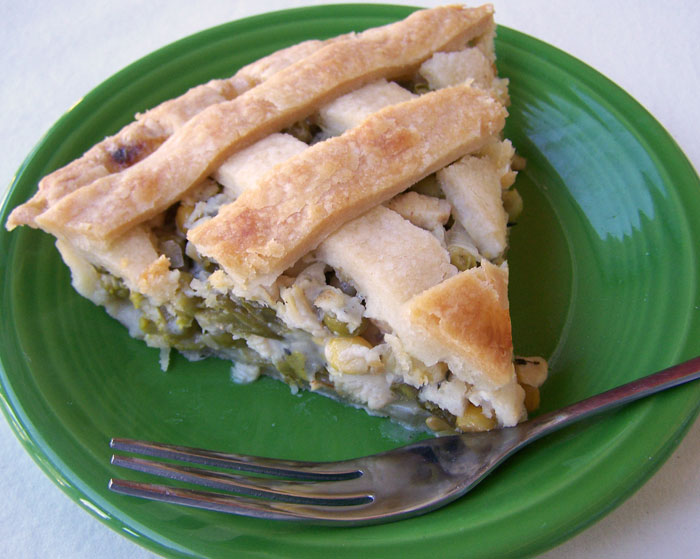 I've already established my love for chicken pot pie in soup form. What I love about that is how simple it is to throw together. When I think about making real pot pie, well, that just seems really complicated what with the, you know, pie part. So because of that I've never actually attempted to make real chicken pot pie. But lately I've been feeling more and more adventurous about cooking. These days I usually look forward to making dinner every night, most especially when I'm making something I've never made before.
Last week I got it in my head that I wanted to make a real pot pie and despite being almost 8pm I decided to go for it. I'd seen a bunch of pot pie recipes around on blogs I read, but all of them seemed too complicated or took too long (I didn't …