December 6, 2011

It's finally December! Not only is it my favorite month with my favorite holiday, but it's my favorite time of the year to bake since there are always so many fun recipes to try. I love gingerbread so this recipe has been on my "To Make" list for while and it finally seemed like the perfect time for it. I already have a gingerbread muffin recipe that I love, but this gingerbread cake turned out to be quite different and I love the twist of making it an upside-down cake, too.
The big difference from most gingerbread recipes I've made is that this recipe uses fresh ginger instead of ground. I was a little weary about this because I haven't always been a huge fan of fresh ginger. It's ok in small doses, but in a lot of recipes I find it really overpowering. Luckily, it turned out to be pretty great in this cake. My guess is that the molasses and all the other spices help to tone down the ginger just enough so it's not overpowering. Despite that, you can clearly taste a difference between gingerbread …
More Recipes
June 20, 2011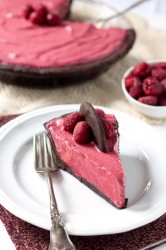 Sometimes I worry that people think I'm way better at this while cooking/baking thing than I actually am. But if anyone is to blame for this perception, it's obviously me because I'm always telling you how easy this or that recipe is to make and blah blah blah…look how great it turned out, too! Here's what you should be taking away from any recipe I post on this site: If I can make this thing, then you most definitely can as well. Because the truth is I'm still learning and I make mistakes ALL the time. But the awesome thing about learning to cook is that the more you do it, the more you learn little tricks and shortcuts so that you can fix your mistakes and learn to steer clear of them next time. But even then, things don't always go your way. It always sucks …
October 19, 2011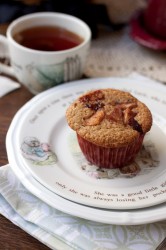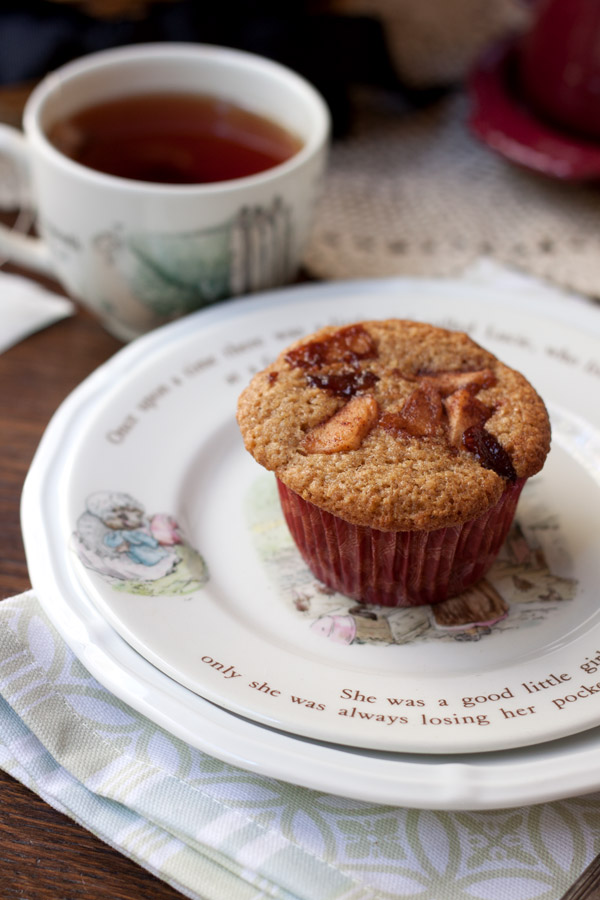 Recipe inspiration can come from some funny places. I decided to make these muffins after buying some cute red cupcake liners from Target. I just knew I had to put something with apple in them (and it helped that I had basket full of apples waiting for me at home). I promise I'll move on to something else besides apples after this, but I had to share this recipe because I was so happy with how these muffins turned out.
It's a little hard to tell from the pictures what exactly these muffins are since many of the components are a similar color, so let me just describe it for you: it all starts with a graham cracker crust on the bottom (like a little pie!), the muffin is a spiced applesauce cake with a cinnamon cream cheese center and it's all topped with caramelized apples. Basically, I was torn …
March 20, 2013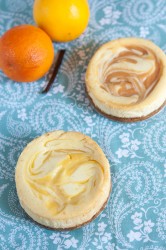 After my trip down to the Gulf Coast in February, I came home with a ton of Meyer Lemons from my aunt's own tree. I've been steadily trying to use them up in muffins or any other lemon recipe I could find, but in the end I wound up making lemon curd. I hope everyone reading this has made lemon curd before and if not, get yourself some lemons so you can make it soon! The process is quick and simple and you'll want to spoon some of that sweet-tart lemony goodness on everything from your morning toast, to your ice cream for dessert.
Since I had so many lemons to use up, my batch turned out to be almost 3 cups of curd, which unfortunately wasn't going to keep forever. I'm …
September 12, 2013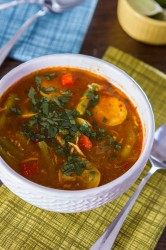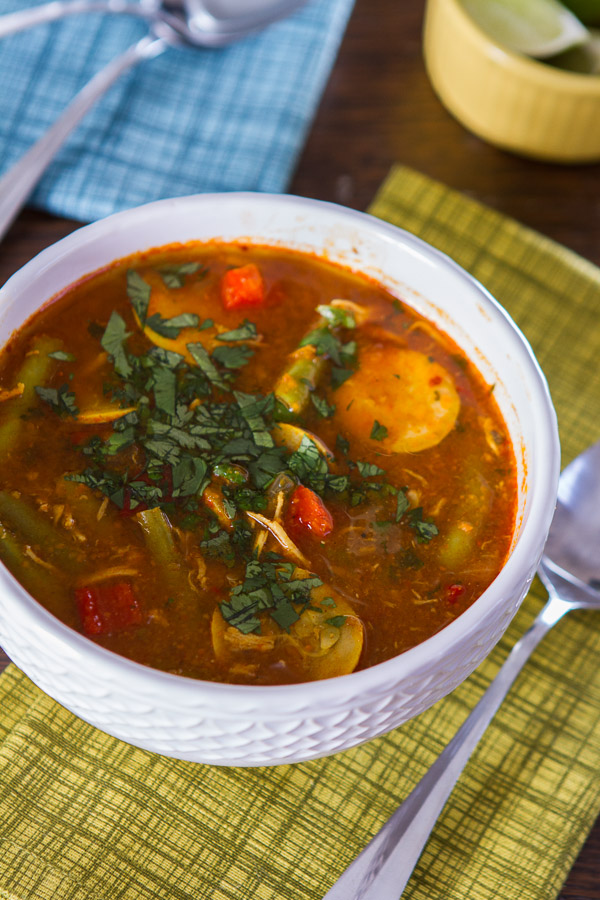 Well, hello there. It's been awhile. I hope you all had a nice summer! You might remember (but you probably don't) that I mentioned in my previous post that work was overwhelming me. Well, it kind of took over this summer and since this blog doesn't exactly pay the bills (though it helps pay for my Sephora habit) I had to put work first and get all my projects done. As of last week I finished everything and now I can finally get back to a more normal posting schedule.
Work hasn't been the only overwhelming thing that happened this summer, though. I decided to challenge myself to do something that I never thought I could do. As of today I am 24 days into Whole30. If you've never heard of it before, that means …
September 6, 2011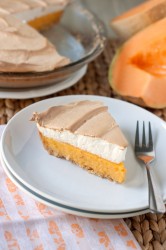 I know what you're thinking. Seriously. Because I thought it, too. Cantaloupe pie?? That sounds weird and kinda gross. But you're just going to have to trust me on this one. I would never share something gross and honestly? This recipe…it's kind of amazing.
But let's start at the beginning. You see, I got two big cantaloupes in my CSA box a few weeks ago. I knew Brandon and I wouldn't be able to eat both within a week, especially since one of them was already well past ripe when I got it. So I set out searching for cantaloupe recipes. Something, anything to use these babies up. Unfortunately, unless I wanted some kind of fruit salad, granita or sorbet (I already had watermelon sorbet in my freezer) there just isn't a whole lot out there. But I kept looking and finally this recipe for cantaloupe pie …
August 17, 2010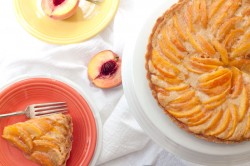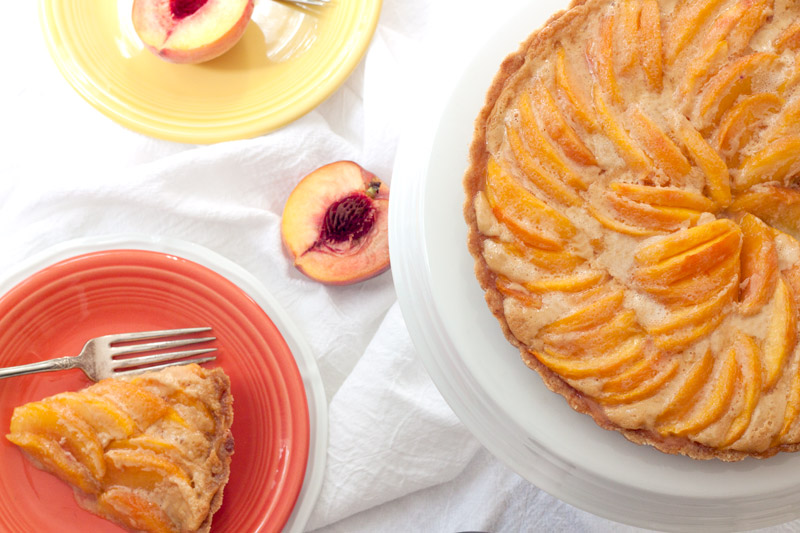 I've always been a really picky eater. I've made some progress on that front since I started this blog, but I'm still way too picky to be called a "foodie" or anything like that. But this summer I've made some pretty big discoveries that have challenged my preconceptions of certain foods and because of that I've decided to change. I made this challenge to myself: I will try everything at least once. If I don't like it, fine, but at least now I know I don't like it and I'm not just assuming based on how it looks or smells or whatever weird childhood memories it brings up.
For example, I've never liked carrots because in elementary school I threw up in the middle of the cafeteria after eating some. Now it turns out, I still don't really like the taste of raw carrots. …
December 29, 2011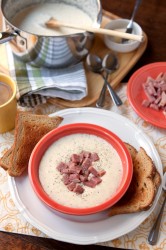 I almost didn't think I'd make it, but it looks like I'll be able to squeeze in one final post in 2011. I was in crazy work deadline mode the week before Christmas and barely had time to cook anything much less photograph and post it here. After I got all my work done, I went a little cooking crazy figuring something I make over the weekend would be worth posting but it turns out everything has already been posted! I made Chicken and Dumplings and Honey Cornbread on Christmas Eve. The next day, we had our traditional Christmas dinner of glazed ham and my mom's famous "Pineapple Stuff." For dessert I made mini Oreo and Peppermint Bark cheesecakes and we snacked on my favorite Mint-Chocolate Shortbread Cookies all weekend long.
It was definitely a satisfying Christmas, food and gift-wise, but I couldn't help …