November 21, 2008
I've already established my love for chicken pot pie in soup form. What I love about that is how simple it is to throw together. When I think about making real pot pie, well, that just seems really complicated what with the, you know, pie part. So because of that I've never actually attempted to make real chicken pot pie. But lately I've been feeling more and more adventurous about cooking. These days I usually look forward to making dinner every night, most especially when I'm making something I've never made before.
Last week I got it in my head that I wanted to make a real pot pie and despite being almost 8pm I decided to go for it. I'd seen a bunch of pot pie recipes around on blogs I read, but all of them seemed too complicated or took too long (I didn't have time for dough to chill) and none of them were my definition of chicken pot pie: an actual pie. You know, with a top and a bottom to it…
More Recipes
February 23, 2009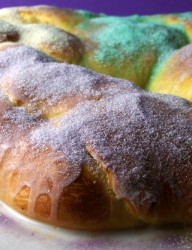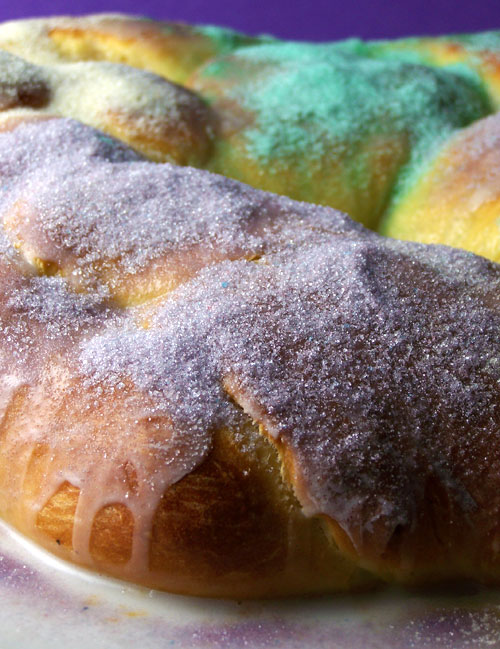 I am so happy with how this turned out! Yes, it's a little lopsided, but I don't care. I am not at all experienced with making breads (my only previous sojourns into yeast bread baking were making rolls this past Thanksgiving and Christmas), so I thought I would screw this up but it turned out so much better than I thought. And the best part is that it tastes exactly how I remember it. I was worried I'd go to all the trouble of making a King Cake and it wouldn't taste right, but this recipe is totally authentic.
September 19, 2012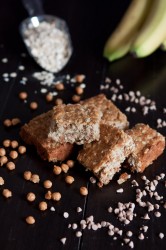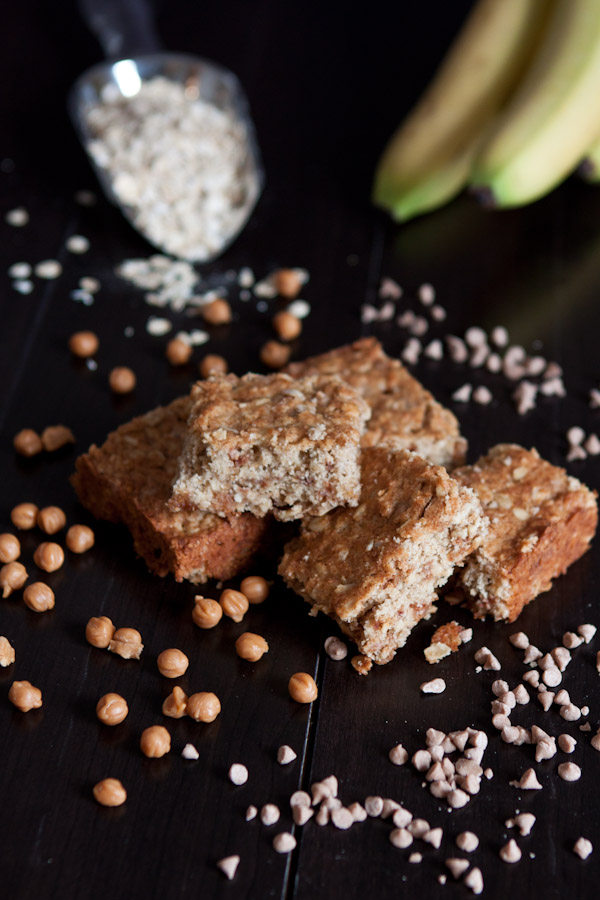 I don't know what it is about bananas but I always feel compelled to buy a huge bunch of them despite the fact that most of the time I eat three or four while the rest sit there and rot. But then I wind up standing in front of the bananas again at the grocery store and telling myself that this time I'll really eat them all. THIS TIME. I'll eat two a day! I swear! Yeah, right.
But now, I finally have a good excuse for letting those bananas blacken and it's all thanks to this recipe. I'd been looking for something with oats that was healthy but still, you know, actually tasted good so when I saw a recipe that had oats and used up all my overripe bananas it seemed perfect. But I still wanted it to be healthier so I did some tests. Can I use whole wheat flour? Can I use less butter? Luckily, the answer …
July 11, 2011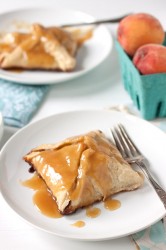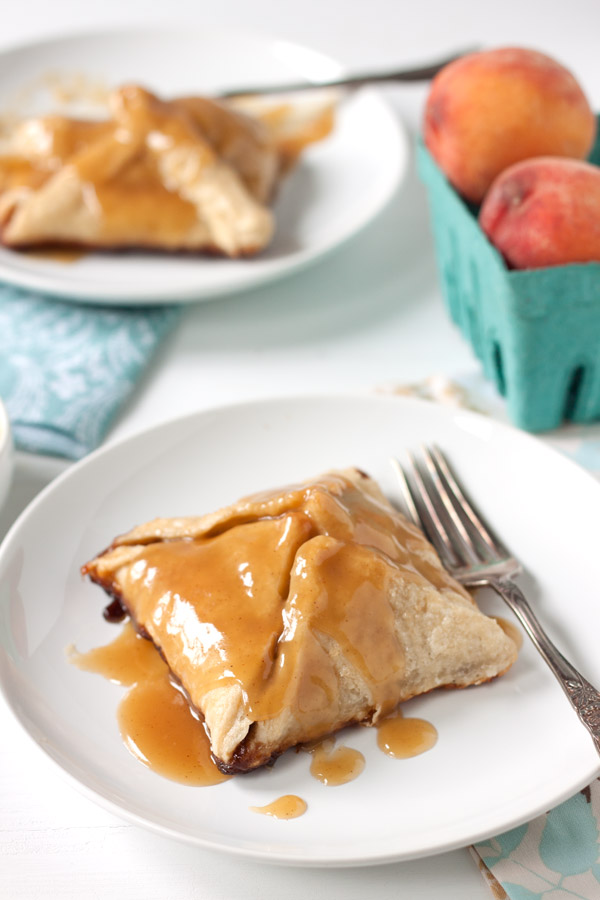 Summer will never be my favorite season due to the 90 degree temperature and humidity around here, but I can't deny that summer produce is my favorite. Since I joined a CSA my kitchen has been overflowing with peaches, nectarines, plums, watermelon, cherries, blackberries and blueberries. I had to admit defeat last week and freeze the rest of my berries and cherries since I knew we weren't going to be able to use them up before they went bad. But that still left me with a bunch of peaches that needed to be used ASAP.
When I mentioned that on twitter I got lots of suggestions for making a cobbler or pie. A cobbler would definitely be my first choice except I had just made one the previous week: a blackberry cobbler that I posted here years ago. I remade the recipe since I wanted to …
July 2, 2009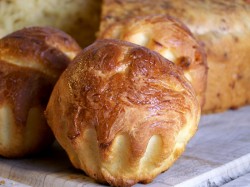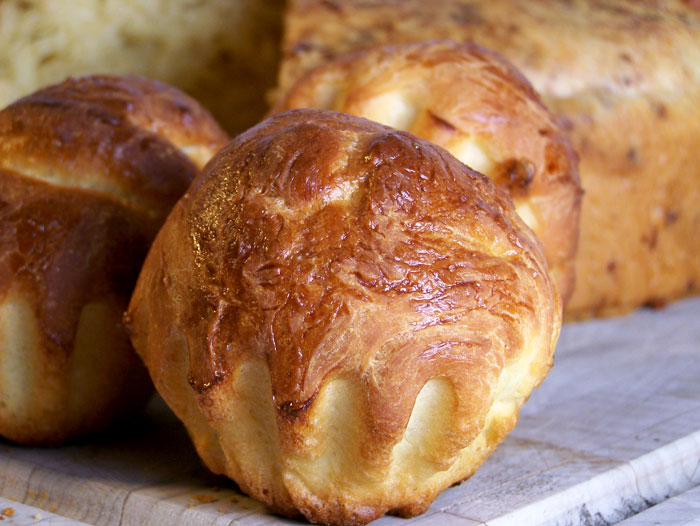 So I'm still going at a normal pace for the BBA Challenge, but I'm behind on actually posting about it. I keep going back and forth about whether I even want to post about every single bread and that leads to more procrastination. But I think ultimately, I do want written and photographic evidence that I did in fact bake every single bread in this book, in order. I may do these combo posts for bread I have less to say about, but for instance, I have LOTS to say about the Ciabatta I did this week, so that's going to be it's own post (hopefully next week).
January 19, 2009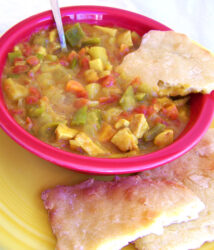 So I'm finally back. We moved in to the new apartment about a week and half ago and I got the last few things unpacked and my pictures hung this weekend so I guess we're officially settled in. After looking through my cookbooks I went on a grocery shopping spree last week and restocked my new kitchen (LOVE my brand new oven and dishwasher) and I've been cooking up a storm since then. Because, seriously, for the two weeks while we were moving, ALL we did was eat at restaurants and fast food places. I was sooooo tired of greasy food by the end of it and I think I've had my fill for the foreseeable future.
So for the next month (up until my birthday, exactly a month away), my goal is try as many recipes as possible from my Weight Watchers cookbook. I'm not going …
December 29, 2011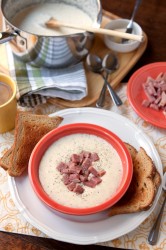 I almost didn't think I'd make it, but it looks like I'll be able to squeeze in one final post in 2011. I was in crazy work deadline mode the week before Christmas and barely had time to cook anything much less photograph and post it here. After I got all my work done, I went a little cooking crazy figuring something I make over the weekend would be worth posting but it turns out everything has already been posted! I made Chicken and Dumplings and Honey Cornbread on Christmas Eve. The next day, we had our traditional Christmas dinner of glazed ham and my mom's famous "Pineapple Stuff." For dessert I made mini Oreo and Peppermint Bark cheesecakes and we snacked on my favorite Mint-Chocolate Shortbread Cookies all weekend long.
It was definitely a satisfying Christmas, food and gift-wise, but I couldn't help …
November 20, 2009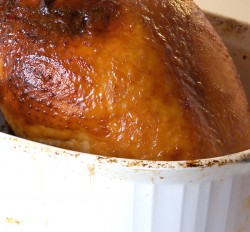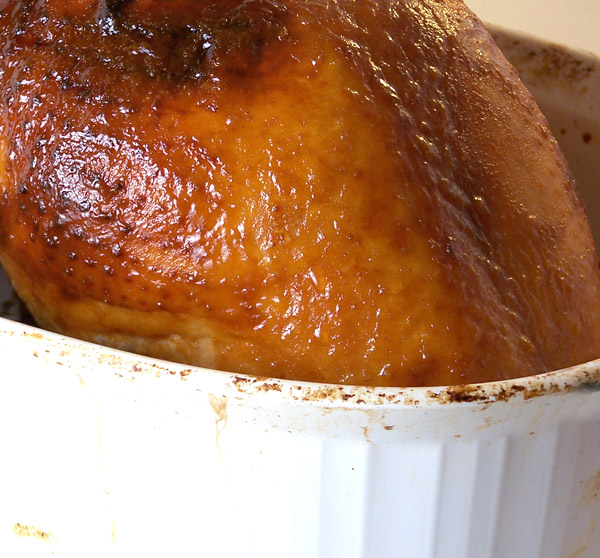 I'll always remember my first Thanksgiving with Brandon when we were living in our first apartment together at the ripe old age of 20 and I didn't really know how to cook anything except brownies. The turkey was the thing I most afraid of. I had always thought that cooking a turkey was so complicated and was surprised to find that it…wasn't. I had much more problems with my stuffing which I completely ruined when instead of using a real actual onion (I think the only vegetables I cooked with back then were potatoes and tomatoes) I put in 1/2 cup (!!) of onion powder. You haven't tasted onion until you put a 1/2 cup onion powder in something. To this day I really can't use onion powder in anything, I think I used up my life quota of it.
But anyway, I think anyone can make a turkey. …