December 7, 2010
These cookies have been on my mind for a while. You see, 10 months out of the year I make a pretty concerted effort to eat healthy. Obviously I splurge sometimes, many posts on this blog can attest to that, but for the most part I try to limit the really high fat/calorie foods to only a few times a month. But then Thanksgiving comes around and I go absolutely nuts. Did you know that the mashed potatoes I made had butter, half and half AND cream cheese. Yeah. And I didn't feel even slightly guilty for eating them. Because they were damn good. There's just something about the period from Thanksgiving until New Year when I just don't care. I want to eat all my favorite foods no matter how unhealthy they are and the guilt I usually have isn't there anymore.
So when everyone was talking about cookies last week on twitter it made me realize how much I've been wanting to make these. I made them a couple of years ago and every time I go through my recipe binder I think about making them again. Finally, with Cookie Week and my guilt on vacation, it was the perfect time.
I decided to play with the original recipe a bit, but it still has the same components: shortbread, chocolate, peppermint. I honestly can't stand most of those bland sugar cookies that everyone seems to make this time of year, I'd much rather have delicious, buttery, shortbread. Each shortbread cookie has a layer of peppermint infused chocolate spread on the bottom. Then I lightly brushed a peppermint glaze on top that soaks into the shortbread and I sprinkled on some colored sugar. If you want to go extra peppermint crazy, you can stick two cookies together with a layer of peppermint filling in between!
If you think that sounds like too much peppermint, don't worry because I used very small amounts of peppermint extract. Plus the buttery shortbread works well with the peppermint and doesn't let it overpower the whole cookie. And you can always reduce the amounts to your own tastes. Or maybe even try another flavoring: I think orange extract would work really well.
These cookies are so good and highly addictive! I made them on Friday and Brandon and I had finished them off by Sunday. If you have lots of cookie lovers in your house, I would recommend doubling the recipe because they will go fast.
More Recipes
September 12, 2012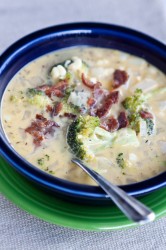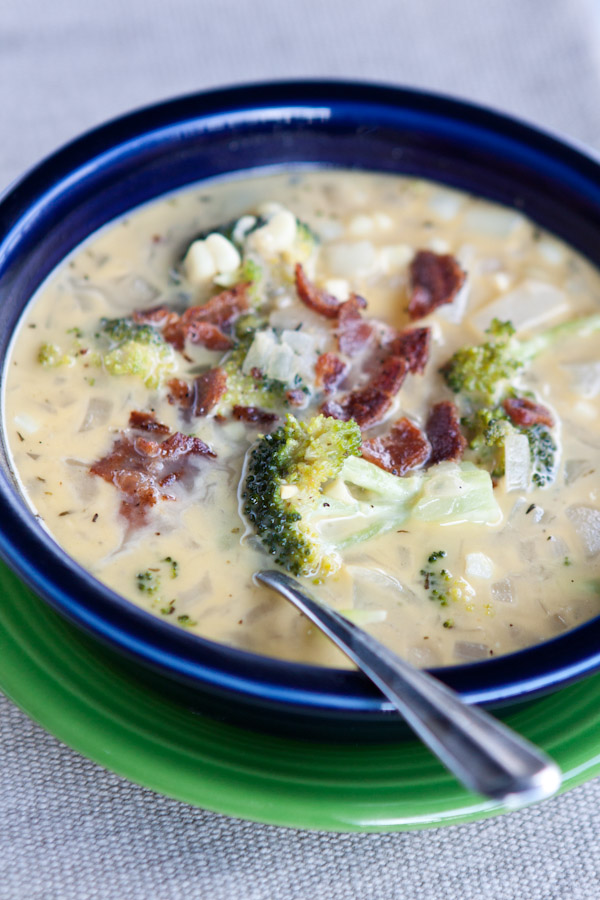 I've said here many times that Fall is my favorite season. Summer can never be over fast enough for me. Usually, I'm ready to declare it Fall as of September 1st despite what the actual weather or calendar says. But this year is different. It's weird. I almost feel like I'm cheating on Fall when I say this, but: I'm not ready for Summer to be over.
It's not so much that this has been a great summer, in fact it's been a pretty crappy summer filled with record high temps that chased me back into the safety of my air-conditioned apartment. No, the thing I'm regretting is that I missed out on all of the great produce. Looking back through my archives of last summer, I'm reminded of my Peach Dumplings and Blueberry Donut Muffins and …
June 4, 2013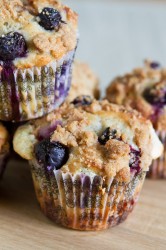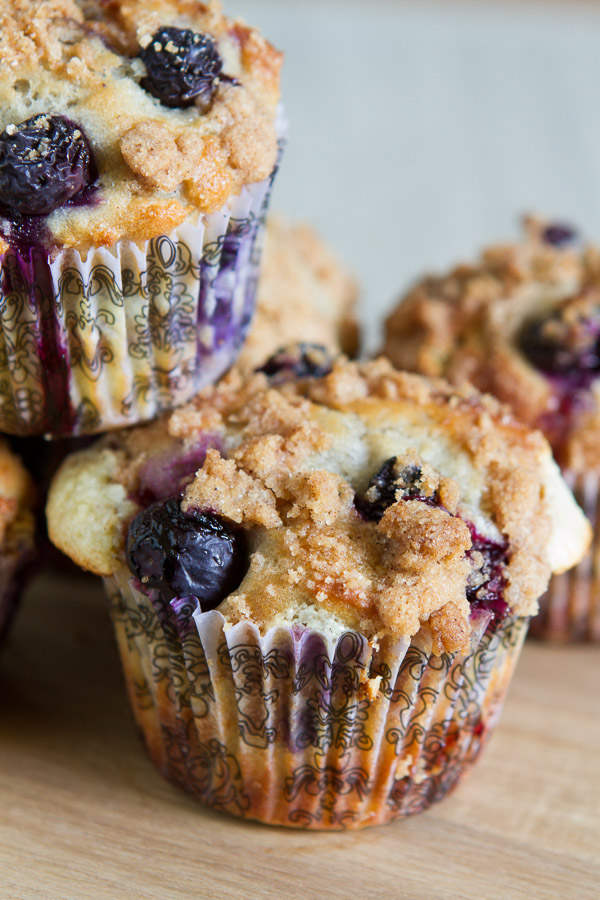 Hey there, I didn't really mean to take a whole month off from blogging but after two weeks I just decided to go with it. Sometimes you just need to take break to recharge! I wish I had the time or energy to be one of those bloggers that posts multiple times a week, but I need to accept that I am not one of those people and do what's best for me instead of feeling bad about it. Sometimes I forget that this is supposed to be fun and not something to stress about. I'm really grateful to everyone that has stuck around. I'll do my best to keep on my normal weekly schedule from now on! Anyway, just because I haven't been blogging doesn't mean I haven't been cooking. I have several recipes in the pipeline and a bunch …
November 19, 2010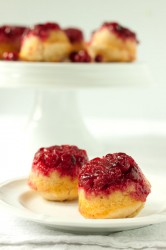 I tend to stay away from making cakes a lot just because I am not so great with the portion control. But I had been thinking about making a cranberry upside down cake for a while so when I saw it in muffin form I knew I had to try this recipe immediately.
Do you like cranberry sauce? If you do, you'll love these muffins. For the longest time, I absolutely refused to eat cranberry sauce with whole cranberries. I'd only eat the jellied kind that come out of the can…in the shape of a can. I still have that kind at my Thanksgiving, mostly out of tradition, but I make real cranberry sauce, too, and these muffins make me love it even more.
This is a really easy and fast recipe to make and I think the muffins come out so pretty! If you wanted to …
June 30, 2011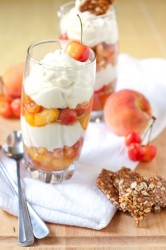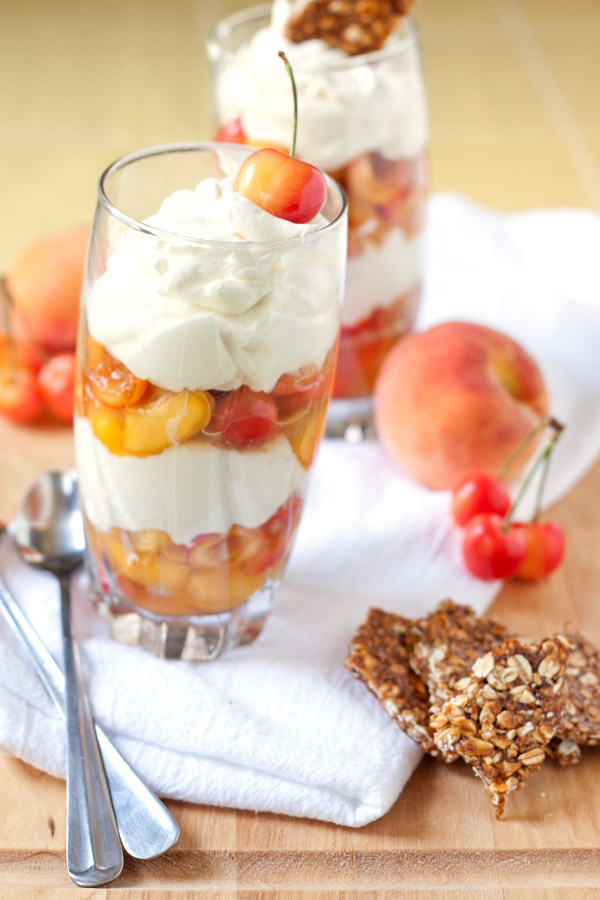 I have a confession: I don't really like yogurt. I've tried so many times over the years to make myself like it, but it always ends with me having to throw out a bunch of expired yogurt containers. But then I made that Cherry-Rhubarb Fool last month and I realized that yogurt can be good as long as it's the base for something else. So yogurt by itself = meh, but yogurt + fruit + whipped cream = yum.
Last week I got some absolutely gorgeous peaches and cherries from my CSA and I had big container of yogurt that was close to expiring, so I decided combining them would be a great way to use everything up. But instead of mixing it all together like I did with the fool I made it a yogurt parfait. Because what's more fun than a parfait? It just …
March 14, 2012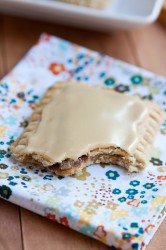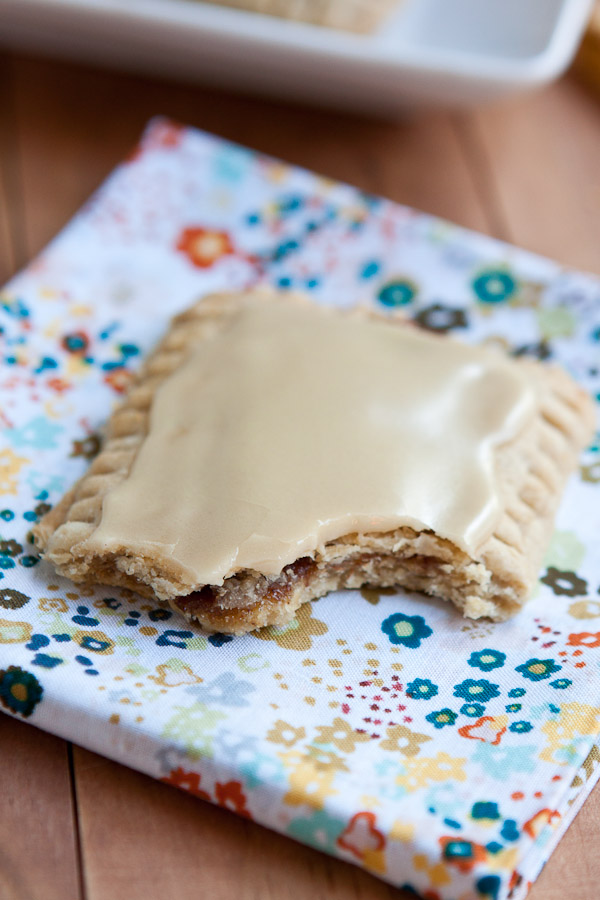 Just like Spaghetti-os and Oatmeal Cream Pies, Pop Tarts are one of those things I loved when I was kid but have tried to stay away from as an adult. But since I had so much fun learning to make those other favorites at home, I figured it was time I finally attempted a Pop Tart. With the other recipes I was trying to make a homemade version that was close to the taste and texture of the originals. This time I wanted to make a healthier Pop Tart. But one that still, you know, tastes good. And while this recipe isn't especially low fat (by my calculations it's about the same as the store bought version), after some trial and error I feel like I came up with a satisfying compromise.
A Pop Tart is pretty much just pie crust with some type of filling, so the pastry …
May 20, 2010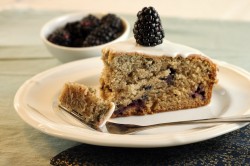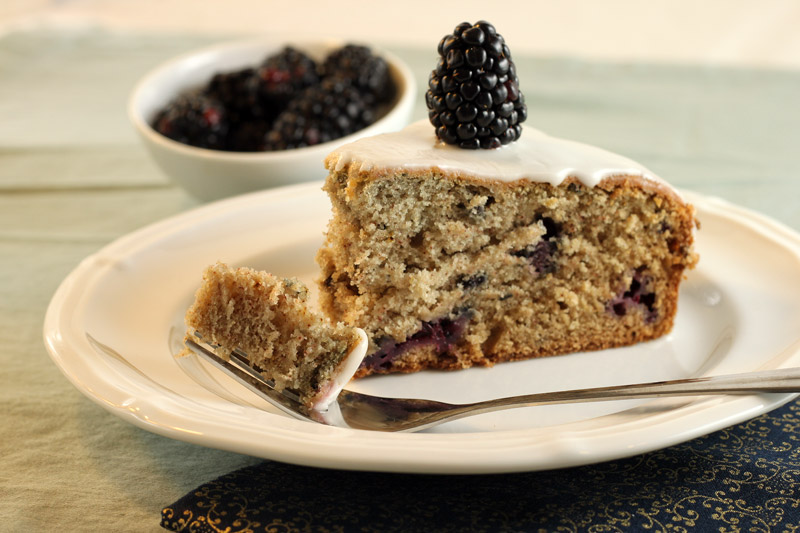 Do you ever go to the grocery store and randomly pick up something that looks so inviting or is such a good deal that you can't pass it up, even though you don't know what you will actually do with it? Well, that's how I ended up with 2 cartons of giant blackberries this week. They were beautiful and they were buy one, get one free. How could you not buy those?
But then, if course, I had to find something to make with them so they wouldn't all go to waste (although they were pretty perfect in a bowl with a little sugar sprinkled on top, too). I already posted a blackberry cobbler a while ago, so that was out. After searching around for a while, this recipe jumped out me, and for good reason! It's extremely simple and produces a very moist and …
April 6, 2012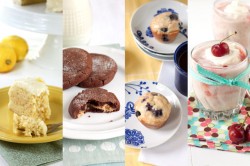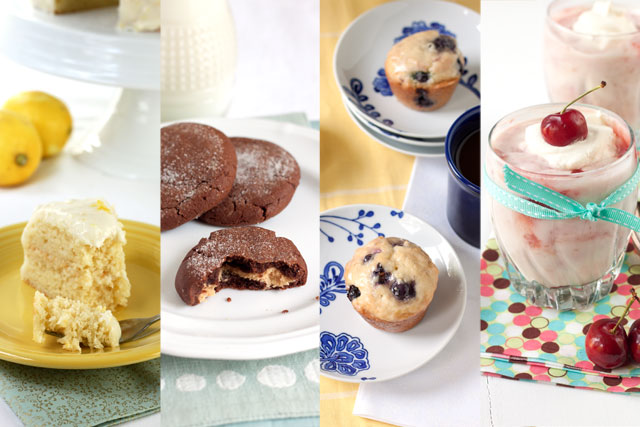 I was hoping to get a new recipe up here this week but several work deadlines haven't left me with much free time. So with Easter coming up I thought it would be a good time to post a round up of my favorite Spring recipes. At the end I also included a few links to fun looking Spring/Easter recipes from some of my favorite food bloggers. Check them out!
I'll be back next week with a new recipe. Hint: it's not very Springy but it'll be great for Cinco de Mayo next month. 🙂