October 31, 2008
As I mentioned in my last post, I have major sweet tooth. So donuts are one of my very favorite things. But since they are also one of the very worst things for you to eat, I try to stay away from them. It helps that my boyfriend HATES donuts (unless they are fresh from the oven Krispy Kreme donuts), so I never have a good enough excuse to buy them. Because of that, I probably only eat donuts a few times a year, but that doesn't mean I don't have cravings for them, well, all the time.
So a couple of weeks ago, when I stumbled upon this recipe for dead simple donuts I just could not pass it up. I had to see if they were any good! I bought a can of pizza dough the next time I went to grocery store and tried it out the next day. I have never fried anything before, so I was scared to death I was going to burn the house down, but frying is surprisingly easy. And the donuts turned out to be pretty good, …
More Recipes
December 6, 2011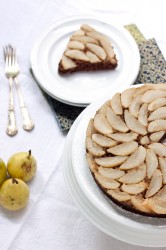 It's finally December! Not only is it my favorite month with my favorite holiday, but it's my favorite time of the year to bake since there are always so many fun recipes to try. I love gingerbread so this recipe has been on my "To Make" list for while and it finally seemed like the perfect time for it. I already have a gingerbread muffin recipe that I love, but this gingerbread cake turned out to be quite different and I love the twist of making it an upside-down cake, too.
The big difference from most gingerbread recipes I've made is that this recipe uses fresh ginger instead of ground. I was a little weary about this because I haven't always been a huge fan of fresh ginger. It's ok in small doses, but in a lot of recipes I find it really overpowering. Luckily, it turned out to …
November 11, 2010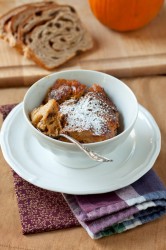 I love bread. It's probably my favorite food. When we order pizza, I take off the greasy cheese and just eat the crust. My favorite restaurants are the ones that bring you a basket of bread. Low-carb diets? I couldn't make it more than a couple days. I have a pretty major sweet tooth, but if I was ever forced to choose between bread or sugar, well, this blog would have a whole lot less desserts on it. (But let's really hope that "Sophie's Choice" never comes to fruition, okay?) What I find really strange is that despite my love of bread, I have never had bread pudding before. I don't know how that happened, but I have been meaning to rectify it for a while.
I had a loaf of raisin bread sitting around and getting stale so I finally decided this …
March 24, 2010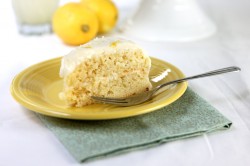 It's been a while since I posted a dessert here, mainly because I've been trying to stay away from things like that, but also because I haven't found anything that interested me. But since it's the first week of Spring, I decided I wanted to make a dessert that was light and fruity, nothing chocolate or heavy (which is my usual preference for desserts). So when I was flipping though my beloved Cooking Light cookbook, this recipe jumped right out at me.
But I have a confession: I haven't made many layer cakes before. Most of the ones I've tried have been unmitigated disasters with uneven and/or rounded layers and frosting catastrophes aplenty. So I was bracing myself for another un-perfect cake, but it turns out I didn't need to worry. This cake should be called "Baby's First Layer Cake". Seriously, it's really easy to make and …
December 15, 2009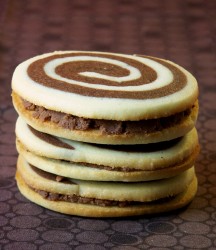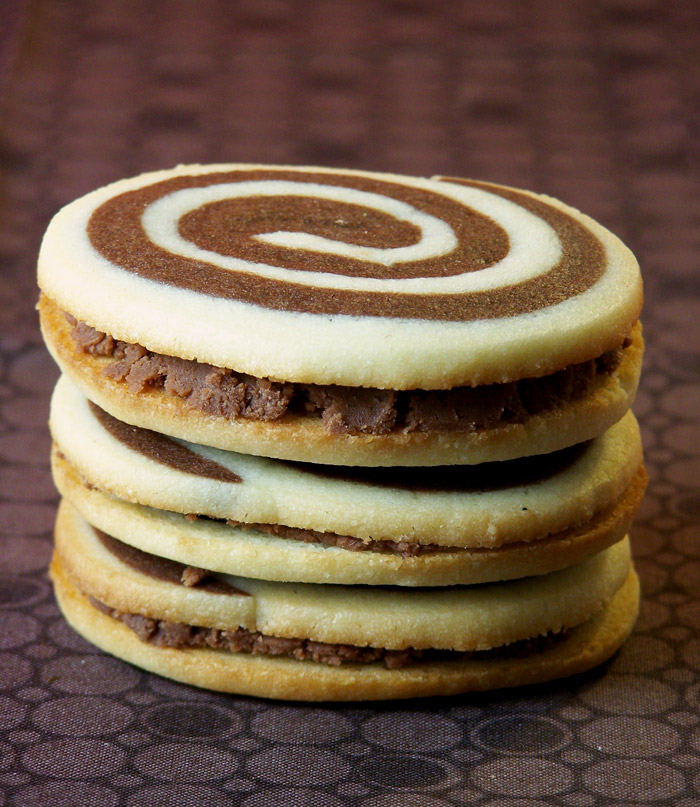 Christmas is my favorite time of year and one of the main reasons for that is all the baking I get to do. Even when I didn't cook much, I've always liked to bake and cookies are just about my favorite thing to make. Plus this time of year is the only time besides my birthday and Thanksgiving that I let myself make/eat whatever I want and I don't feel guilty about it. Diets are what January is for. (I've already signed up for Recipe Girl's Ten in '10 challenge!) So expect a bunch of sweet recipes around here for the next few weeks because I'm in the baking mood.
I'm obviously obsessed with black and white desserts, so I knew I had to make these as soon as I saw them. The original recipe isn't very christmas-y, but that was easily remedied …
April 26, 2012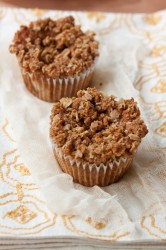 I've been making an effort to eat breakfast every morning. This is pretty difficult for several reasons: I'm not a morning person and even pouring a bowl of cereal can be too much to handle some days. Also, I'm just not very hungry in the mornings. A cup of coffee is more than enough to fill me up. For these reasons I have to cheat by making myself a "dessert" in the mornings. Basically, something that's so good, I can't pass it up. Since they can be made ahead of time, muffins are usually my go-to treat. I've made a lot of muffins in my time and they usually fall under delicious but unhealthy or healthy but dry and/or boring. With these peanut butter muffins I feel like I finally found the perfect compromise of healthy but still delicious.
These muffins are packed to gills with nutritious ingredients. They're made …
November 18, 2011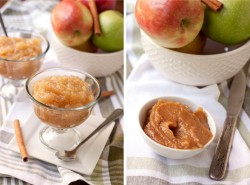 Hey look, it's more apple recipes! Have you had enough yet? I promise to cool it with the apples after this, but I just had to share these easy and delicious recipes since apple season is almost over. Thankfully apples are available year round, but they don't seem to taste quite as good as they do in the fall.
The great thing about this is that it's two recipes in one. Start with 5 pounds of apples and you can make both applesauce and apple butter in the span of about 2 hours (less than 30 minutes of which is actual hands on time). I honestly couldn't believe how simple it was.
I always figured making homemade applesauce was easy, but my laziness won out in the end. After trying this recipe, I feel really dumb because this applesauce literally takes 30 minutes to make. 30 minutes! And most of that …
October 9, 2012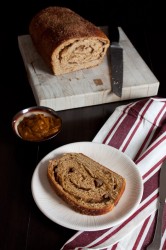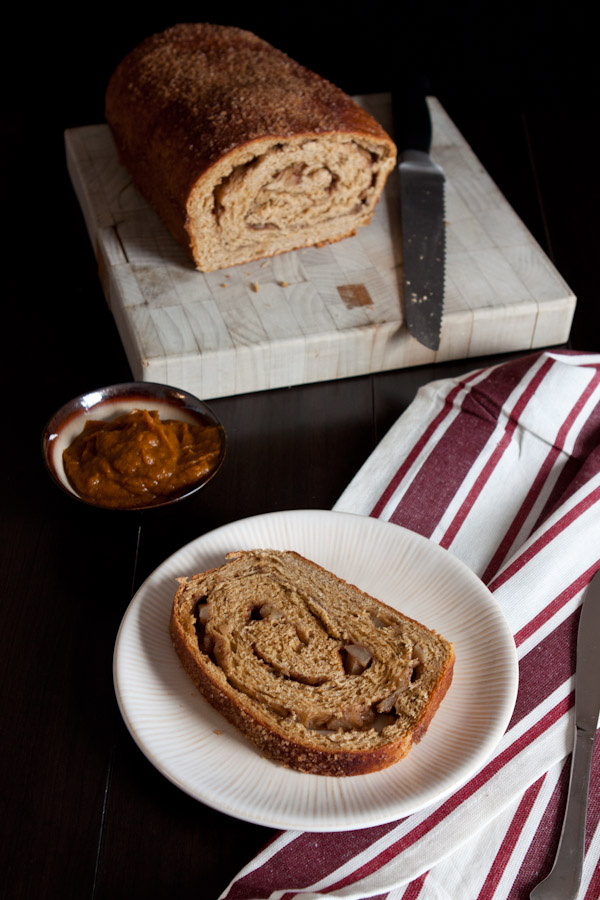 It looks like Fall has finally arrived in Tennessee this past week. The temperature has been dropping as the leaves are starting to change and that has me instinctively heading into my kitchen to bake with my favorite ingredients: pumpkin and apples! This recipe is inspired by the apple fritter bread and pumpkin streusel bread that I've been obsessively buying from Target for the past couple of months. I'd been wanting to try to make a homemade version of the apple fritter bread but then I realized it would be so much better if the apple fritter bread had pumpkin in it, too!
I started with a pumpkin yeast bread recipe that I really like because it's quite healthy in addition to being delicious. It's made with all-purpose flour but also has some whole wheat flour and oats to add …