September 27, 2012
I know last week I was all about being healthy, but this week…well, sometimes you just need chocolate! This is my go-to recipe for such times. This is my "It's Saturday night and I need something sweet and chocolatey or I'm gonna lose it" cake. Since time is of the essence in these situations, this recipe is perfect because it's so easy. It only takes about 15 minutes to whip up and 30 minutes to bake. Plus there's none of that "let it cool completely" nonsense. It tastes just as good warm from the oven than it does at room temperature the next day.
A little cinnamon and coffee are added to this chocolate pound cake to give it a nice kick. Since it's so moist and flavorful on it's own you don't really need frosting. That said, if you wanted to slather a slice with some Dulce de Leche, Caramel Sauce or Nutella you would not be wrong. I've tried this cake with all three and It. Is. Awesome. Nutella is my usual choice since I can just pull it out …
More Recipes
June 23, 2010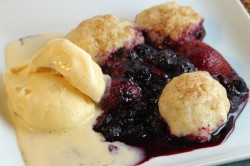 Next Monday, this blog will be 2 years old and since I didn't really do anything to celebrate the anniversary last year I decided to go all out this year. So welcome to the completely redesigned Back to the Cutting Board! If you're reading in the comfort of your feed reader, I'd love it if you'd click on through and take a look. Plus there is a reason you will want to visit, which I'll get to soon…
Since I've posted quite a few recipes over the last two years, I wanted to make the site easier to browse. I cleaned up the Recipe Index and I added a new Ingredients Index if you want to search for recipes with specific ingredients. I also made an effort to simplify things. I loved my previous design, but I wanted something cleaner and simpler this time. …
May 1, 2013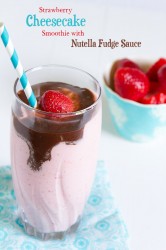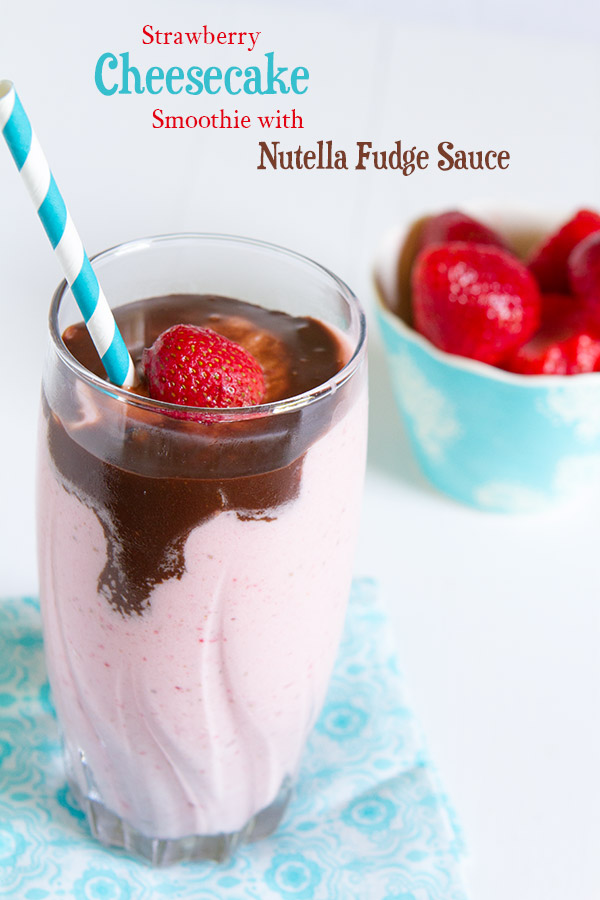 I'm pretty sure I've stated before that I'm not a fan of the warmer months. Spring is pretty, but here in Tennessee it's mostly just a few weeks of nice weather before it turns into a 90 or 100 degree hell-scape for four months. But there is one thing I like when it gets warm: I can finally drink smoothies again! I know some people drink them all year round, but for some reason I can't bring myself to make a smoothie when it's 30 or even 60 degrees outside. It's the same reason I rarely make soup during the summer. It just doesn't sound appetizing. But now that it's warmer, I'm happily back to my smoothie-a-day habit which makes lunch time so much easier.
I am very particular about smoothies. I've been making this …
March 9, 2010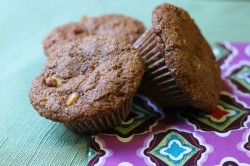 I haven't eaten enough bran muffins to say if these are the best ever but these muffins are pretty damn good. In fact, I thought they tasted a lot like these molasses cookies, which are a favorite of mine. Any muffin that tastes like a cookie is a win for me, so I liked these a lot.
October 14, 2008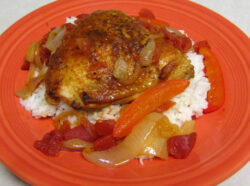 My boyfriend and I have this inside joke about paprikash and goulash. It makes no sense to anyone but us, but suffice it to say, when I saw a recipe for paprikash, I HAD to save it. I finally got around to making it last week and while I may have made it sort of as joke, it's really good. And easy to make as well.
This recipe is supposed to be made in a dutch oven, but I don't have one (it's on my Christmas list!). I just made it in a skillet and then transferred everything to my 13×9 Pyrex to cook in the oven. Because I was making it in a larger dish, I didn't think there were enough diced tomatoes so I added a second can. But even if I was making it in a smaller dish, I still think I would have doubled …
December 9, 2008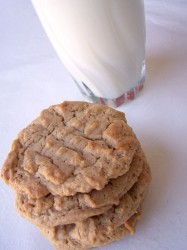 So I guess December is the official cookie baking month, right? I don't feel so bad about making/eating cookies in November and December. Diets are what January is for. I consider myself quite the cookie connoisseur but I realized last month that despite my love for all things peanut butter, that I've never made peanut butter cookies from scratch. Of course, I had to remedy this immediately. Brandon had a cookie craving one night and didn't want to wait the requisite 36 hours for chocolate chip cookies so I found this recipe and whipped it up. I LOVED how fast and easy these were to make. This recipe also had more peanut butter in it than any others I found, and I don't think you can go wrong with more peanut butter.
While I liked these cookies a lot, I couldn't help but think that …
April 9, 2013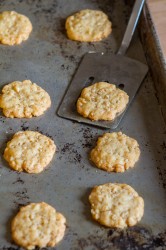 I was recently given my grandmother's box of recipes, most of them handwritten, probably many, many years ago and it's been really fun going through it and seeing what her favorite recipes were. My mother also had a similar recipe box filled with cards and magazine clippings that I look through periodically. Cookbooks are great, but I love taking one of those meticulously written recipe cards out the box and trying to decipher the tiny, perfect cursive handwriting; trying to follow the sometimes very opaque directions; chuckling at old-fashioned ingredients like "oleo."
Sometimes I think there is too much importance placed on "original" recipes. I love finding a recipe and knowing that it was made the same way for years and years by my grandmother or my mother or hundreds of people's grandmothers and mothers. I love having a whole boxes of recipes …
June 6, 2011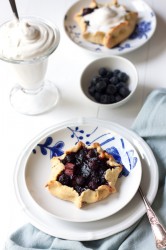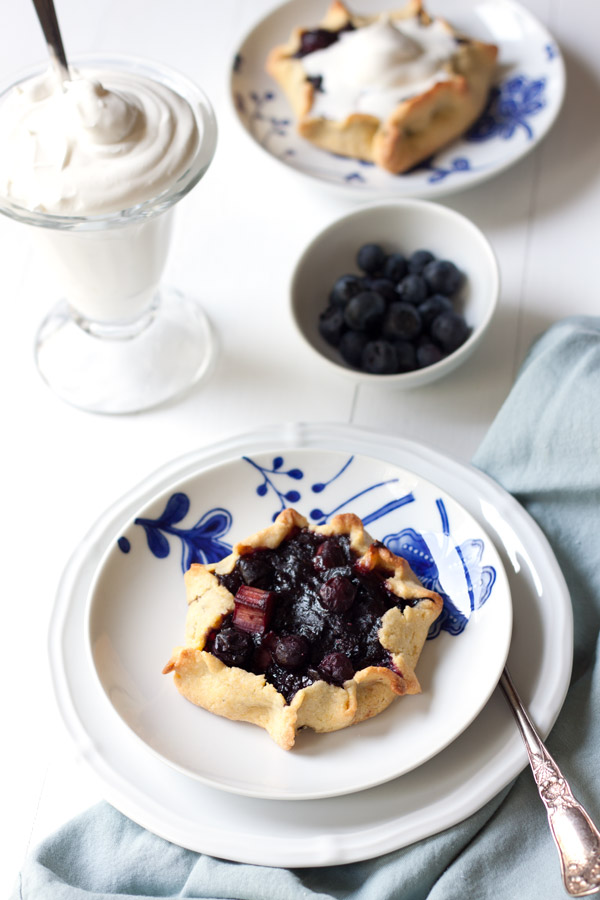 Since my last experience with rhubarb went so well, I picked up another pound of it at the grocery store to try out some more recipes. This tart recipe was the first on my list because it's on the cover of Kim Boyce's cookbook, Good to the Grain and I think I've opened that book about a million times since I got it a month ago. I just couldn't look at it one more time without making those tarts.
The only problem was that my rhubarb wasn't as blindingly red as hers looked, so I decided to change the filling and add some blueberries to it to give it a deeper color. I've tried rhubarb with cherries, strawberries and now blueberries and I have to say that blueberry-rhubarb combo is my favorite of the three. I cooked the …