January 29, 2009
I made this the other night and even though it's not from the weight watchers cookbook, it's definitely low fat (the pork is anyway) and it's quite flavorful. I have some other WW recipes I need to post, but I'm having some technical issues, mainly that I'm having trouble getting good pictures in my horribly lit new kitchen (as you can see from the pic above, which I wouldn't normally post, but it's the best I had)*. I'm thinking about getting one of those table top lighting systems, possibly this one
(mostly because it's under $100, and I'm cheap) . Anyone have experiences with these things like this? Recommendations? It really takes the fun out of it when I make something really good that I want to share and all my pics look like monkeyass (™ Fabio from Top Chef).
*Update: Made this again and got some much better pics to replace bad ones on here before. I wound up getting the lamp mentioned above and I like it a …
More Recipes
August 17, 2010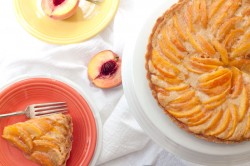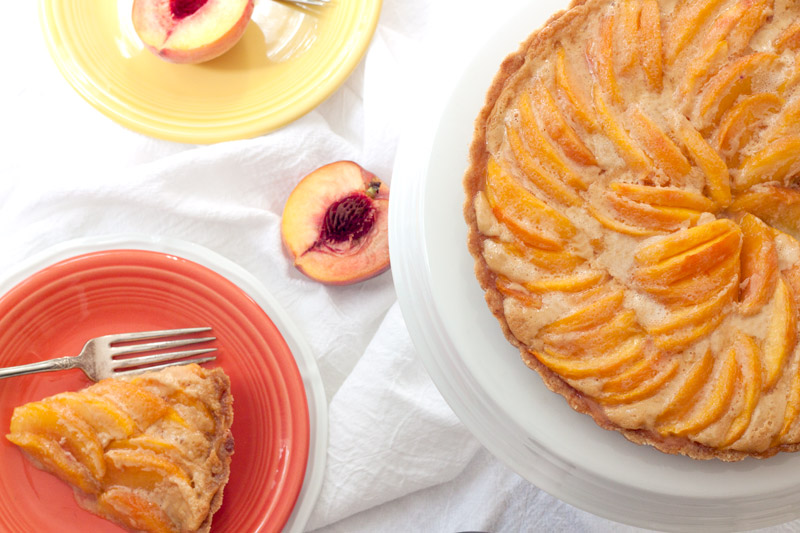 I've always been a really picky eater. I've made some progress on that front since I started this blog, but I'm still way too picky to be called a "foodie" or anything like that. But this summer I've made some pretty big discoveries that have challenged my preconceptions of certain foods and because of that I've decided to change. I made this challenge to myself: I will try everything at least once. If I don't like it, fine, but at least now I know I don't like it and I'm not just assuming based on how it looks or smells or whatever weird childhood memories it brings up.
For example, I've never liked carrots because in elementary school I threw up in the middle of the cafeteria after eating some. Now it turns out, I still don't really like the taste of raw carrots. …
June 8, 2009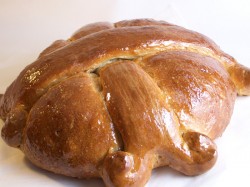 I'm still chugging along with the Bread Baker's Apprentice Challenge. So far I'm (mostly) having fun and learning a lot.
The second week bread was Artos or Greek Celebration bread. I really didn't have any trouble at all with this bread because it was really similar to my King Cake except that Artos has a lot more spices: cinnamon, nutmeg, allspice and cloves. The only trouble I had was the shaping, of course. I can tell it's going to take a lot of practice to get good at shaping things because I'm just not good at that at all. The version of artos I did was called Christopsomos (though I made it plain, it's technically supposed to have nuts and dried fruit in it), which is shaped into a boule (an oval, the only …
October 3, 2013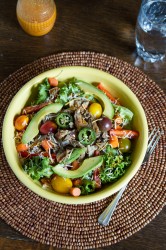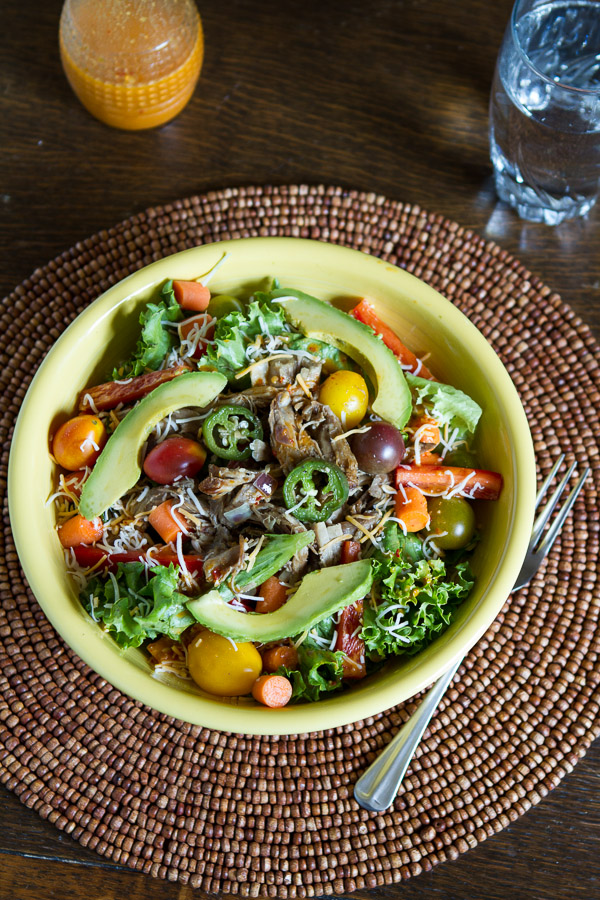 I'm not going to lie: for most of my life I've hated salad. Mostly, it's the lettuce. It's so limp and flavorless. I've never had a true BLT because the lettuce was always the first thing to be discarded from any sandwich. But earlier this year I realized the problem wasn't all lettuce it was just iceberg lettuce. So I put aside my lettuce prejudice and tried a bunch of other kinds of lettuce only to discover that they're not that bad. Especially once you add a bunch of veggies, cheese and dressing on top.
Since making that discovery I've implemented a weekly Salad Night where we eat a very large salad, usually topped with chicken. It's a simple but filling dinner on nights when I don't feel like making much effort and it saves us from ordering …
March 7, 2013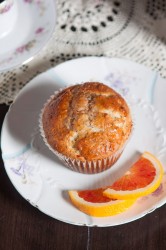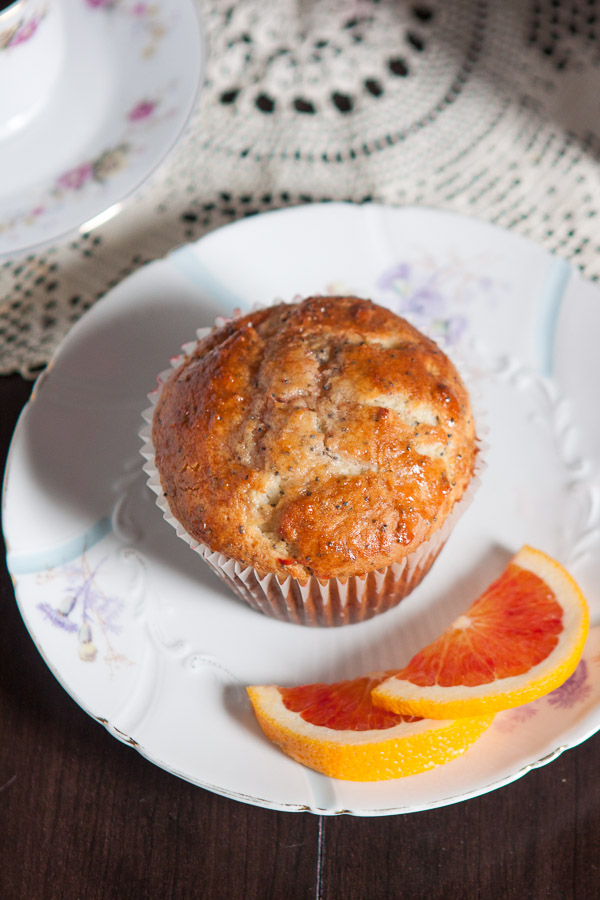 I didn't mean to take so much time away, but after a pretty crazy month I should finally be able to start posting regularly again. It all started with me getting what I thought was food poisoning but turned out to be the stomach flu. It was bad enough that I went to emergency room for the first time in my life. That was an interesting experience! I'm a lifelong cookie dough and brownie batter eater, but I may be done after having to admit to about 10 different people at the hospital that I gave myself food poisoning from eating brownie batter. And then it turned out to be the stomach flu! So embarrassing. (In hindsight, I'm laughing at myself, but at the time I really was mortified.)
A week or so after that, I found out that my grandmother had …
June 30, 2008
I'm always looking for new recipes for easy and fast dinners to make. But a lot of times fast and easy = boring and no flavor. The other thing I'm always looking for is good pork recipes. I have chicken dishes out the wazoo, but barely any good pork ones. The other night I was pleasantly surprised to find a recipe, which I had torn out of a Real Simple magazine ages ago, that was successful on all counts.
I paired this recipe with my absolute favorite side dish: mashed potatoes. I used to think "real" mashed potatoes were too much work and would make the kind from a box instead, but then I found this recipe and realized how simple they are to make. I probably make mashed potatoes at least once a week these days.
November 16, 2010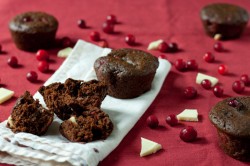 In my attempt to eat less processed food during the day, I have been making a lot of muffins lately. They fit my criteria for easy food and as I mentioned in my last post, I love any kind of bread. The problem is they can get pretty unhealthy, so all the muffins I've been eating have been whole wheat, low-fat, filled with things like oats and applesauce and bananas. All of those muffins have been good, but when I was thinking about what kind of muffins I wanted to make this week, I was not in the mood for "healthy". In fact, I had some very specific cravings: I wanted something similar to my favorite gingerbread muffins. I also knew I wanted to use the cranberries that I recently bought. And finally, I was craving chocolate because, well, it was …
February 4, 2010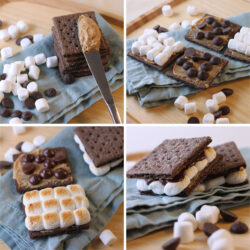 I'm doing Project 365 this year, which is a challenge to take a picture every single day for a full year. It's a month in and I'm already starting to run out of ideas of what to take pictures of. Last week I was sitting in my kitchen trying to come up with something, but my mind kept wandering to dessert (this is not unusual). Then I realized: I should take a picture of dessert! Perfect.
This is my favorite go-to snack. I always have all the ingredients in my pantry and when I'm having a chocolate craving I can make a couple of these in 5 minutes, which is much faster (and healthier) than making up a batch of cookies or brownies. It's not a mind-blowing dessert or anything, but when I posted this picture on flickr a lot of people commented saying how …