July 21, 2008
The idea of making a whole chicken for dinner used to scare me. But then I realized that I make a giant turkey every year on Thanksgiving and that's never been a problem so why am I scared of a little chicken? In fact whole chicken is one of the simplest dinners to make. The thing I especially love about this recipe that it uses chicken broth instead of butter or oil, so you still get a perfectly tender and juicy chicken without all the fat.
And I've never been a big fan of gravy, but I think it compliments the chicken perfectly. It's also great on top of rice or vegetables or stuffing or whatever else you are serving with your chicken. I found myself pouring gravy over my entire plate because I liked it so much.
More Recipes
July 13, 2009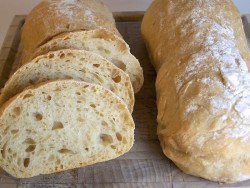 The seventh recipe for The Bread Baker's Apprentice Challenge was Ciabatta. This was one I was really excited about attempting but also pretty apprehensive. It's probably one of the most complicated breads we've done so far and from surveying other BBAers on twitter and the forum it was pretty apparent that "results may vary". Good Ciabatta is full of big giant holes and that involves having a very wet dough, which you can imagine, is hard to work with. In addition to working with the very wet dough for the first time, making this bread involves some special tools as well as setting up your oven in a very specific way, so there's quite a bit of prep involved.
There were two different versions, using different kinds of pre-ferments: poolish or biga. These are just mixtures of bread, water and yeast that sit out for a certain amount of …
May 5, 2010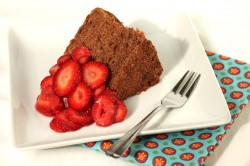 I have an excuse for not posting in a while: finding a good recipe is hard! This is my third attempt at a cake in as many weeks and I finally have a winner to show you guys. I could have posted a couple weeks ago when I made that spongecake that turned out to be the blandest of bland, but I just couldn't get myself to be excited about it. (It was so bland, it wasn't even worth the calories to me and I wound up throwing most of it away. I've never thrown a cake away before!) So then I found a chocolate angel food cake recipe that sounded like it would be anything but bland, but I failed. Oh, I failed hard. The cake tasted ok, but I believe the word "brick" was used by my boyfriend when he saw said cake. …
December 22, 2010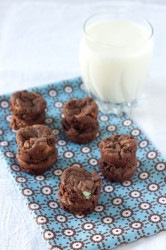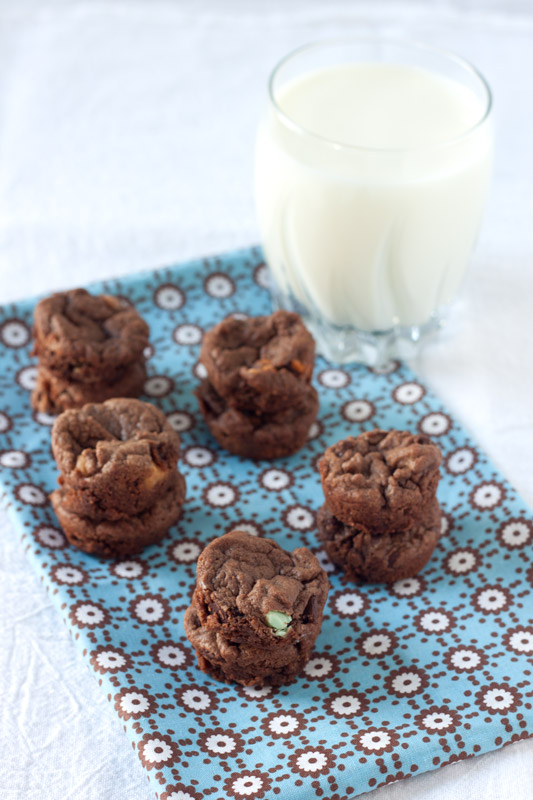 Well, it looks like I found something to post this week after all! I whipped these up last night (side note: does anyone else love baking at midnight or am I weird?) and they are so easy and fun that I just had to share. This is a great last minute dessert and kids will surely love them.
I've been looking for a recipe for soft, chewy brownies for a while and these totally hit the spot. They're a cross between a brownie and a cookie, so you can make them either way! The original recipe makes them like drop cookies, but I thought it would be fun to use my mini-muffin pan and make them into cute little brownie bites.
This is a very basic recipe, so I thought I'd have fun with it. I was cleaning out my cabinets the other day and discovered that I …
July 2, 2009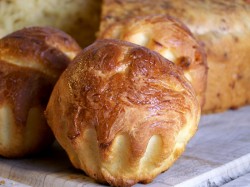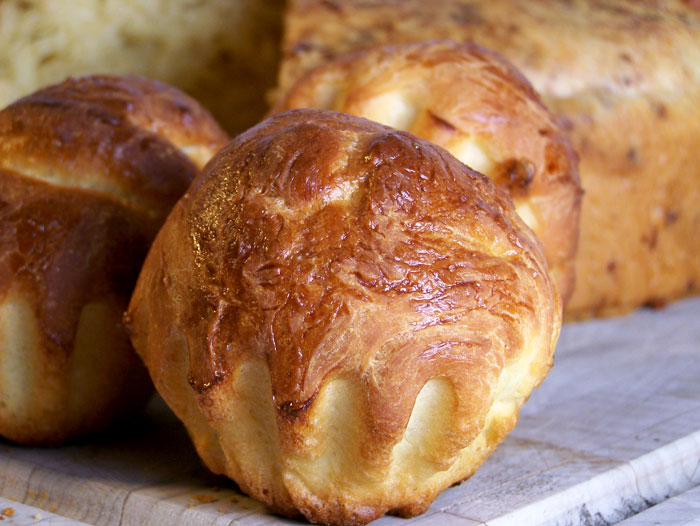 So I'm still going at a normal pace for the BBA Challenge, but I'm behind on actually posting about it. I keep going back and forth about whether I even want to post about every single bread and that leads to more procrastination. But I think ultimately, I do want written and photographic evidence that I did in fact bake every single bread in this book, in order. I may do these combo posts for bread I have less to say about, but for instance, I have LOTS to say about the Ciabatta I did this week, so that's going to be it's own post (hopefully next week).
November 21, 2008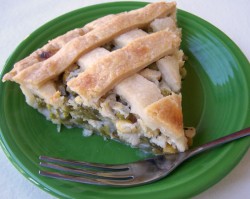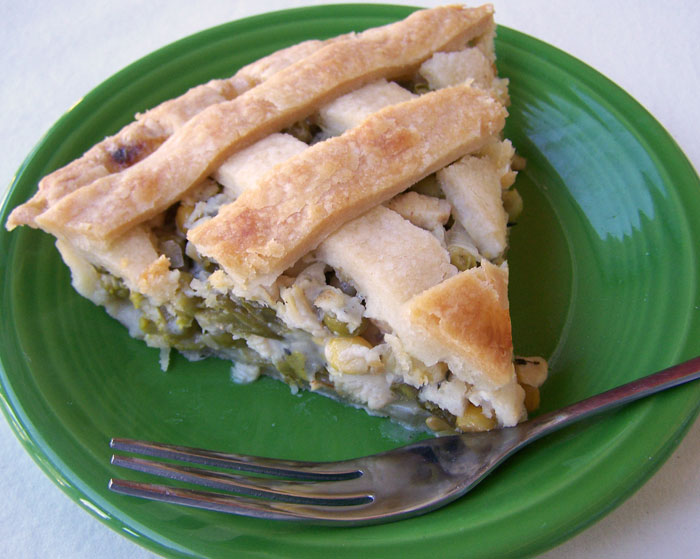 I've already established my love for chicken pot pie in soup form. What I love about that is how simple it is to throw together. When I think about making real pot pie, well, that just seems really complicated what with the, you know, pie part. So because of that I've never actually attempted to make real chicken pot pie. But lately I've been feeling more and more adventurous about cooking. These days I usually look forward to making dinner every night, most especially when I'm making something I've never made before.
Last week I got it in my head that I wanted to make a real pot pie and despite being almost 8pm I decided to go for it. I'd seen a bunch of pot pie recipes around on blogs I read, but all of them seemed too complicated or took too long (I didn't …
February 7, 2012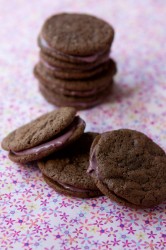 I've never made a big deal about Valentine's Day. It's nice to get some flowers but I don't expect anything else. We don't even bother going out to eat on Valentine's Day anymore because the restaurants are always so crowded. Besides, my birthday is less than a week later so it's easier to celebrate both occasions then. But there is one thing I love about Valentine's day, especially since I started this blog: it's a great excuse to make chocolate desserts!
I decided to make some cookies because Brandon's coworkers have been asking for more cookies from me ever since my epic cookie testing project last December. It's definitely flattering that they liked my cookies so much, so it seemed like a good idea to keep them happy and to find a great recipe to post for Valentine's Day at the same time! I found these chocolate malt cookies in one …
December 6, 2011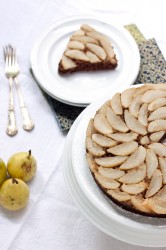 It's finally December! Not only is it my favorite month with my favorite holiday, but it's my favorite time of the year to bake since there are always so many fun recipes to try. I love gingerbread so this recipe has been on my "To Make" list for while and it finally seemed like the perfect time for it. I already have a gingerbread muffin recipe that I love, but this gingerbread cake turned out to be quite different and I love the twist of making it an upside-down cake, too.
The big difference from most gingerbread recipes I've made is that this recipe uses fresh ginger instead of ground. I was a little weary about this because I haven't always been a huge fan of fresh ginger. It's ok in small doses, but in a lot of recipes I find it really overpowering. Luckily, it turned out to …