March 2, 2011
I generally put a lot of effort into making dinner. I comb through my cookbooks and bookmarks to come up with a meal plan every week and I try to make dinner most nights so that we won't go out to eat instead. Brandon is a good sous chef and helps me prep everything, but sometimes I'm just not in the mood to put in all the effort, so over the past couple of years I have gathered a bunch of go-to recipes just for this occasion. I keep the ingredients in stock so that if I'm tired or I forgot to defrost the meat for my planned recipe or whatever else goes wrong, I can pull them out and have dinner within an hour. This is one such meal and probably the one I default to the most. I realized I had never blogged about it, which felt weird since we eat it so much. But I think it's because these chicken tenders are so good that I've never wanted to bother with photographing them when I could be eating them …
More Recipes
October 16, 2008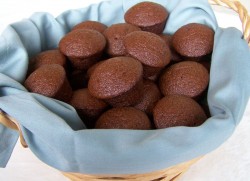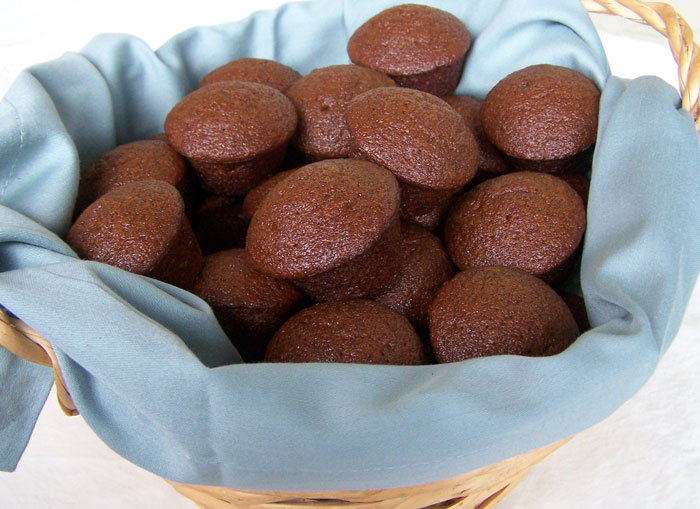 Jason's Deli is one of my favorite places to eat. Brandon and I go there at least once a week just to eat their salad bar. But the real draw of this place are their mini-muffins. They are complimentary and they are DELICIOUS. In fact, they might possibly have crack in them because they are so addictive. I decided a few weeks ago that I just had to figure out how to make them at home. Four batches later, I think I've gotten as close as I can. It's hard to tell since I can't do a side-by-side taste test, but these are pretty darn close. Brandon said he thought they tasted exactly the same. I think the original muffins are a bit sweeter, but that's probably because they have high fructose corn syrup or 8 pounds of sugar or something like that, so I'm …
June 8, 2009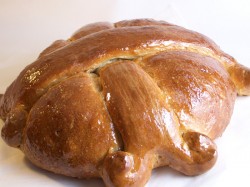 I'm still chugging along with the Bread Baker's Apprentice Challenge. So far I'm (mostly) having fun and learning a lot.
The second week bread was Artos or Greek Celebration bread. I really didn't have any trouble at all with this bread because it was really similar to my King Cake except that Artos has a lot more spices: cinnamon, nutmeg, allspice and cloves. The only trouble I had was the shaping, of course. I can tell it's going to take a lot of practice to get good at shaping things because I'm just not good at that at all. The version of artos I did was called Christopsomos (though I made it plain, it's technically supposed to have nuts and dried fruit in it), which is shaped into a boule (an oval, the only …
November 11, 2010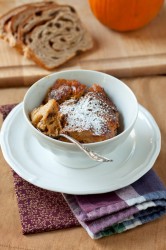 I love bread. It's probably my favorite food. When we order pizza, I take off the greasy cheese and just eat the crust. My favorite restaurants are the ones that bring you a basket of bread. Low-carb diets? I couldn't make it more than a couple days. I have a pretty major sweet tooth, but if I was ever forced to choose between bread or sugar, well, this blog would have a whole lot less desserts on it. (But let's really hope that "Sophie's Choice" never comes to fruition, okay?) What I find really strange is that despite my love of bread, I have never had bread pudding before. I don't know how that happened, but I have been meaning to rectify it for a while.
I had a loaf of raisin bread sitting around and getting stale so I finally decided this …
September 23, 2008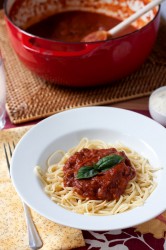 I am all about comfort food. What I love even more is food that is dead simple to make and that stores easily. That's probably why spaghetti is my all time favorite dish. Judging from how many brands of spaghetti sauce there are at the grocery store, I would venture to say that not many people make their own sauce anymore. This was one of my mom's staple recipes and I don't think I ever saw her use sauce from a jar her entire life. This was the first recipe I asked for when I moved into my own apartment during college and I've been making it ever since. I've tried jar sauces before, but I always wind up feeling like I've let my mom down. Plus none of them taste even one fifth as good as homemade.
December 14, 2012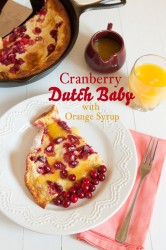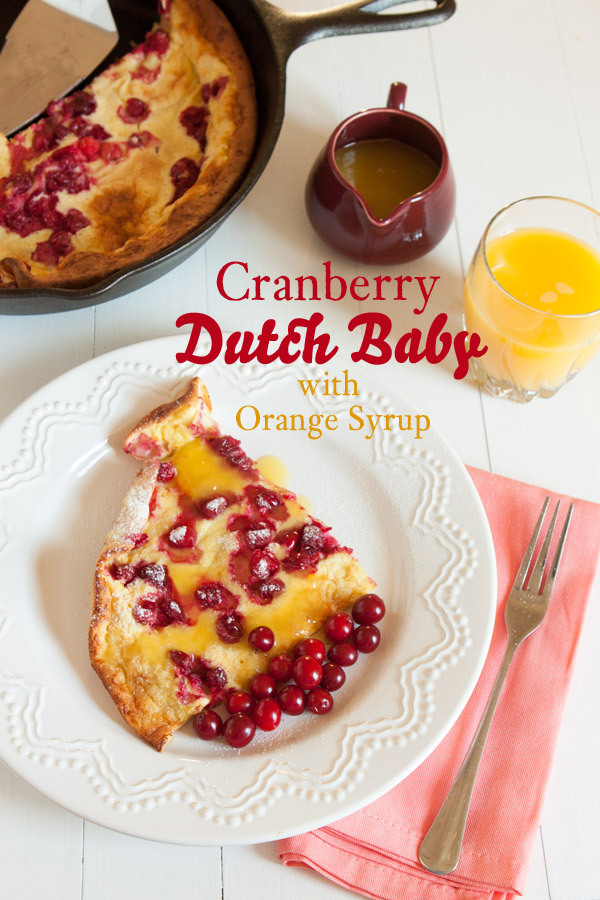 Well, it's that time of year again. The time that I buy bags and bags (and more bags) of cranberries and hoard them in my freezer. I was in Sam's Club last month and they had the biggest bag of cranberries I've ever seen, it had to be at least 5 pounds. Since it was right before Thanksgiving I had absolutely no extra space in my freezer so I didn't buy the giant bag of cranberries (even though I really wanted to). I figured I would get them later but, of course, the cranberries were nowhere to be found on my recent trips back to the store. Despite that, I still had several bags sitting in my freezer and I decided it was finally time to use them!
This dutch baby pancake has been one of …
September 13, 2011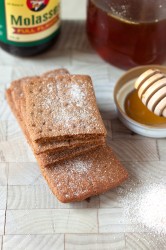 I love graham crackers, so I've been wanting to make these for a long time. Graham crackers are just about the only packaged "cookie" that I buy because they're the only ones that I don't totally lose control around. I can eat a couple of graham crackers and be totally satisfied, unlike Oreos where I want to eat about 20 of them at a time. Graham crackers are in that perfect spot between healthy and indulgent and you can do so much with them like make smores or dress them up by slathering on something delicious. These days, I'm very partial to a graham cracker sandwich with nutella on one side and marshmallow cream on the other. So simple, so good!
But laziness has always stopped me from making graham crackers at home. It's just easier to pick up a box at the grocery store. But when I saw this recipe in my …
June 15, 2011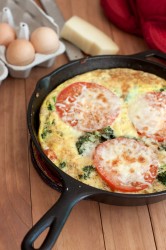 Eating more fresh produce has been a goal of mine since I started this blog. Before that, the few times a week when we weren't eating at a restaurant or ordering take-out, most of the dinners I made came from boxes and the only produce I bought at the grocery store was maybe a few bananas, apples or potatoes. Heck, I can't even say I bought potatoes all that often because Brandon still teases me about all the boxed mashed potatoes I used to prepare with pretty much every dinner back then.
I feel like I've come really far from those days whenever I look at my shopping cart and see that fresh fruit and vegetables take up the most space. And now I've finally committed to something that I've been interested in for years: I joined a CSA. I was always worried that we would …