August 26, 2009
This is a fun one! I recently got a new Cooking Light Cookbook
so I've been trying out lots of different stuff in it. I was looking for something meatless because I decided we should have at least one day a week without meat, as it would be good for our diet as well as our bank account. This just looked like a fun and interesting way to lighten up lasagna and it didn't disappoint one bit. There was so much good stuff going on, that I didn't care one bit that there was no meat in it.
The dish is fairly easy to make and doesn't take too long to prepare. You prepare the three different components separately (the noodles, the cheese filling and the sauce) and then you combine them. I was weary about the sauce since I'm still in the process of accepting peppers into my life after years and years of shunning them for no good reason (ahh, the logic of a picky eater), but in the end …
More Recipes
March 7, 2012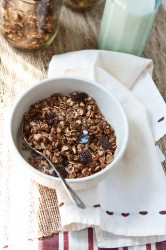 We've already established that I love those crispy, chewy granola bars and I'm always on the look out for snacks like that so when I found this recipe I was almost angry with myself for not coming up with it on my own. Granola…with Rice Krispies in it. It's so simple and obvious! It's basically those granola bars without the extra step of making bars. I've always liked granola but it turns out this one simple addition was all I needed to fall in love with it.
Of course, it's not quite as simple as adding some rice cereal to oats. The thing that makes this granola a real treat is the chocolate. The oats and cereal (and pecans if you want, I left them out) are coated in a chocolate-honey mixture and everything is baked until it's nice and toasty. Then to make it extra good (and …
September 5, 2008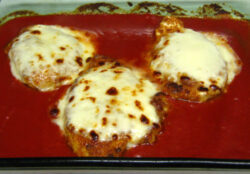 This is probably one of those basic recipes that everyone in the world (but me) knows, but I've always been scared of making food that sounded, you know, foreign. Like just because it has a fancy-smancy name that means it's also complicated to make, right? Well, there's another cooking misconception down the the drain because I found out last night Chicken Parmigiana is just about the easiest thing in the world to make. And it turned out very very good with very little effort or time on my part. That's definitely a recipe I can get behind for nights when I'm tired or just don't feel like cooking, but I still want a nice meal instead of greasy take-out or pizza.
November 19, 2010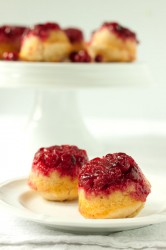 I tend to stay away from making cakes a lot just because I am not so great with the portion control. But I had been thinking about making a cranberry upside down cake for a while so when I saw it in muffin form I knew I had to try this recipe immediately.
Do you like cranberry sauce? If you do, you'll love these muffins. For the longest time, I absolutely refused to eat cranberry sauce with whole cranberries. I'd only eat the jellied kind that come out of the can…in the shape of a can. I still have that kind at my Thanksgiving, mostly out of tradition, but I make real cranberry sauce, too, and these muffins make me love it even more.
This is a really easy and fast recipe to make and I think the muffins come out so pretty! If you wanted to …
August 23, 2011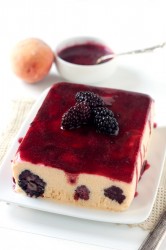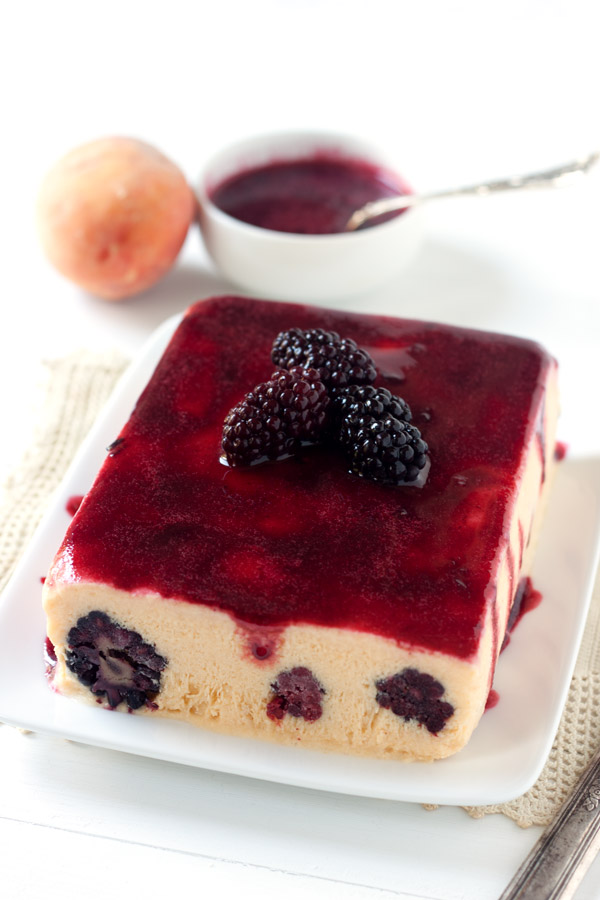 I am officially putting summer on notice. Seriously. Start packing up. Time to go. There's only a week and half left in August and then it'll finally be September. Even though fall doesn't technically start for a full month, I consider September 1st the first unofficial day of fall. It's like how they start putting out all the Christmas stuff right after Halloween. I am ready for fall and I don't care what the calendar (or the weather) says. Here's what you can expect in the coming months: lots of soup and pumpkin and cinnamon and apples. If you were with me right now, you would see I am laughing like an evil villain. Can you tell I love fall?
But anyway. Back to summer. Because it is still summer for a little while and I need to take advantage of all the awesome produce this summer has brought me. …
April 19, 2011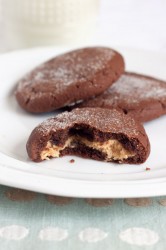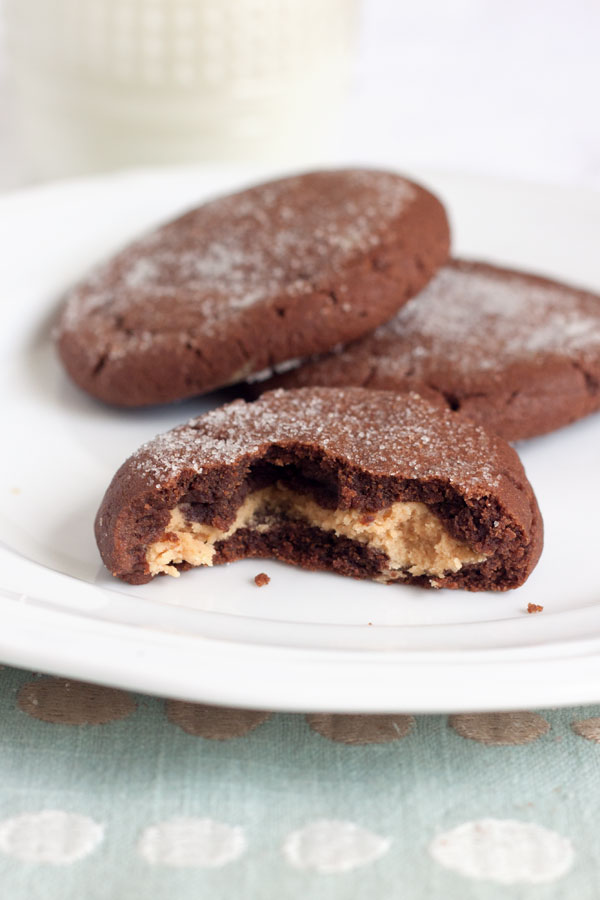 In a perfect world, this would be purely a baking blog where I posted one decadent dessert after the other, but since this is not a perfect world I often struggle with my desire to make these decadent desserts and the reality of trying to be a healthier (and lighter) person. It's especially hard in a two person household where a whole cake can be entirely too much…and entirely too tempting. So I've found the key is to make what I want, but try to give as much away as possible. This strategy has been working out well lately and Brandon's coworkers seem to be quite happy to eat all of our extra sweets. We also regularly attend a Saturday game night and I've found that to be the perfect event for trying out new cookie recipes. I get to satisfy my sweet tooth, and by the end …
November 20, 2009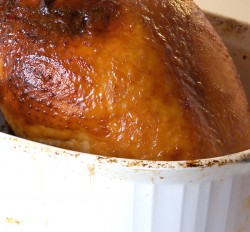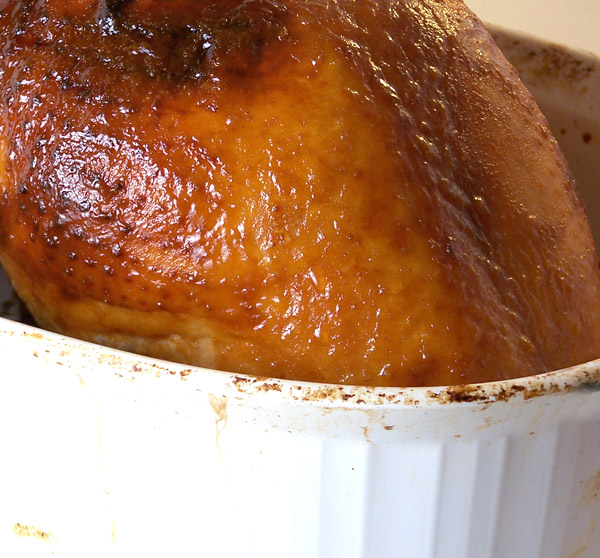 I'll always remember my first Thanksgiving with Brandon when we were living in our first apartment together at the ripe old age of 20 and I didn't really know how to cook anything except brownies. The turkey was the thing I most afraid of. I had always thought that cooking a turkey was so complicated and was surprised to find that it…wasn't. I had much more problems with my stuffing which I completely ruined when instead of using a real actual onion (I think the only vegetables I cooked with back then were potatoes and tomatoes) I put in 1/2 cup (!!) of onion powder. You haven't tasted onion until you put a 1/2 cup onion powder in something. To this day I really can't use onion powder in anything, I think I used up my life quota of it.
But anyway, I think anyone can make a turkey. …
August 4, 2011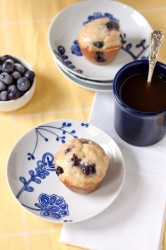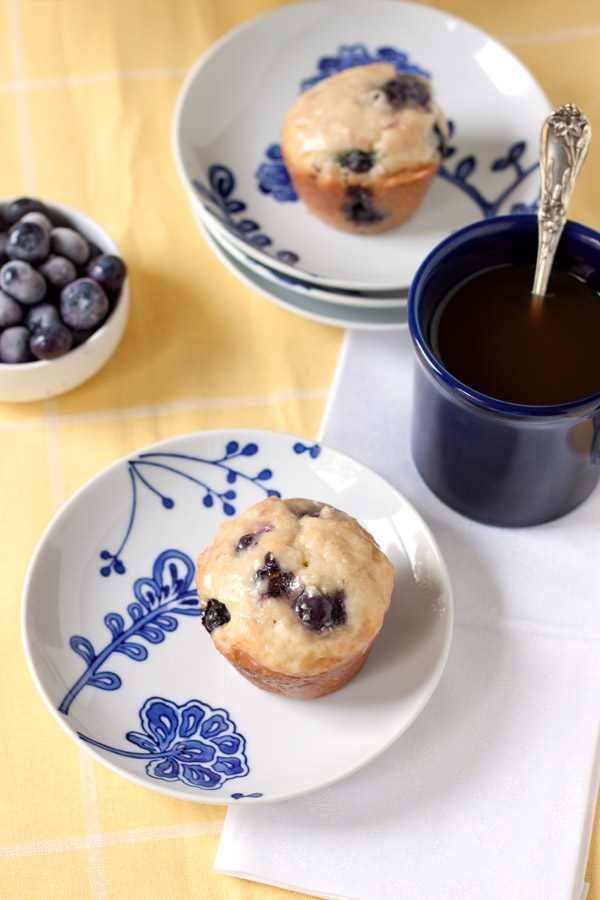 I go back and forth a lot on what my favorite food is, but donuts are definitely in the top five and likely to be in the top spot most days. Despite that, I don't buy them very much. I'm just not the kind of person who can eat one donut and be satisfied. And ultimately, I don't mind staying away from donuts because then when I do eat them they taste pretty magical.
But sometimes you just get a craving that won't go away. I've made homemade donuts before but was not in the mood for the hassle of cutting and frying dough and I don't have one of those donut pans to make cake donuts in. Then I remembered this recipe for donut muffins that I printed out ages ago and decided it was finally time to give it a try. Cut to this week, now the second …