October 8, 2013
It's been a little over two weeks since I completed Whole30. It wasn't easy, but I'm so glad that I did it and I'm really happy with the results. So far, I've dropped 15 pounds but the biggest difference has been losing 6 inches off my waist and 3 inches off my hips. Hello, smaller pants size! The only other time I've ever lost this much weight was when I did Weight Watchers about 5 years ago. That took a lot of dedication and point counting and feeling hungry most of the time. What I really liked about Whole30 was just being able to eat without counting calories or feeling like I was supposed to starve myself to get results.
It's also been very illuminating to find that even when you can't have grains, sugar or dairy, there is still A LOT that you can eat. Before this I honestly didn't think it would be possible to go even a single day without bread or sugar or potatoes or cheese and now I barely give those things a second …
October 3, 2013
I'm not going to lie: for most of my life I've hated salad. Mostly, it's the lettuce. It's so limp and flavorless. I've never had a true BLT because the lettuce was always the first thing to be discarded from any sandwich. But earlier this year I realized the problem wasn't all lettuce it was just iceberg lettuce. So I put aside my lettuce prejudice and tried a bunch of other kinds of lettuce only to discover that they're not that bad. Especially once you add a bunch of veggies, cheese and dressing on top.
Since making that discovery I've implemented a weekly Salad Night where we eat a very large salad, usually topped with chicken. It's a simple but filling dinner on nights when I don't feel like making much effort and it saves us from ordering pizza like we used to. It's been especially great while we've been doing the Whole30 because it's one less meal I have plan out every week.
Recent Posts
September 17, 2013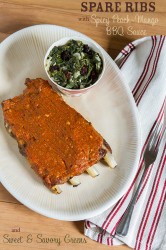 One interesting aspect of Whole30 has been adding a lot more protein to my diet. In the past, I didn't eat much meat during the day, for the most part defaulting to smoothies, toast, cereal/oatmeal and sandwiches (usually PB&J) and for dinner I'd usually make some kind of chicken or fish (occasionally pork or beef) that was served alongside pasta, rice or potatoes. So when I started Whole30 and I couldn't eat any gluten, grains or starchy vegetables I basically had to start over. I never had a problem planning dinners but breakfast and lunch was hard to figure out.
It quickly became apparent that when I ate meat and/or eggs during the day, I had a lot more energy and felt much better. Despite that, it's been …
September 12, 2013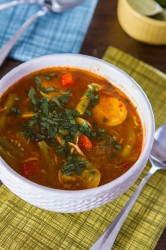 Well, hello there. It's been awhile. I hope you all had a nice summer! You might remember (but you probably don't) that I mentioned in my previous post that work was overwhelming me. Well, it kind of took over this summer and since this blog doesn't exactly pay the bills (though it helps pay for my Sephora habit) I had to put work first and get all my projects done. As of last week I finished everything and now I can finally get back to a more normal posting schedule.
Work hasn't been the only overwhelming thing that happened this summer, though. I decided to challenge myself to do something that I never thought I could do. As of today I am 24 days into Whole30. If you've never heard of it before, that means …
July 1, 2013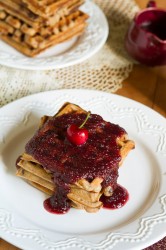 Life has been really busy lately. Well, no. I should say work has been very busy lately and it's been bleeding into my life. I love my job but sometimes it can be tough to remember why when I'm still sitting at my computer trying to finish coding a website at 9pm. Despite the long hours, I almost always feel like I'm never getting enough done, which leads to mentally beating myself up about not working hard enough/being good enough, etcetera, etcetera.
A couple of weeks ago I finally realized that is not the way I should be doing things. In fact, I realized that the all negative mental energy I was carrying around was actually making me less productive. So I decided to start over. Instead of being anxious about starting on something …
June 13, 2013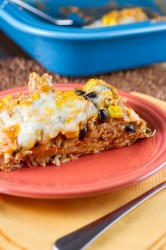 Have you ever had one of those terrible days that just won't end? Yesterday started with the wonderful surprise that my beloved coffee machine wasn't working. After much futzing around and ultimately going through the 5 stages of grief for my dead coffee machine, I plopped down in my office chair to try to get some work done. This was followed by a giant cracking noise. At first, I tried to ignore the sound, hoping it wasn't a big deal. Then, almost comically, I leaned back in the chair and the ENTIRE back fell off along with half of an arm. Thankfully, I was able to borrow my boyfriend's chair for the rest of the day but things didn't really improve after that. I was waiting for the maintenance guy and the UPS guy and neither showed up. Add to that some annoying …
June 4, 2013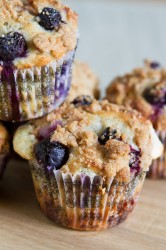 Hey there, I didn't really mean to take a whole month off from blogging but after two weeks I just decided to go with it. Sometimes you just need to take break to recharge! I wish I had the time or energy to be one of those bloggers that posts multiple times a week, but I need to accept that I am not one of those people and do what's best for me instead of feeling bad about it. Sometimes I forget that this is supposed to be fun and not something to stress about. I'm really grateful to everyone that has stuck around. I'll do my best to keep on my normal weekly schedule from now on! Anyway, just because I haven't been blogging doesn't mean I haven't been cooking. I have several recipes in the pipeline and a bunch …