October 14, 2008
My boyfriend and I have this inside joke about paprikash and goulash. It makes no sense to anyone but us, but suffice it to say, when I saw a recipe for paprikash, I HAD to save it. I finally got around to making it last week and while I may have made it sort of as joke, it's really good. And easy to make as well.
This recipe is supposed to be made in a dutch oven, but I don't have one (it's on my Christmas list!). I just made it in a skillet and then transferred everything to my 13×9 Pyrex to cook in the oven. Because I was making it in a larger dish, I didn't think there were enough diced tomatoes so I added a second can. But even if I was making it in a smaller dish, I still think I would have doubled it. The picture in the magazine looked like it had WAY more than one can of tomatoes.
July 2, 2010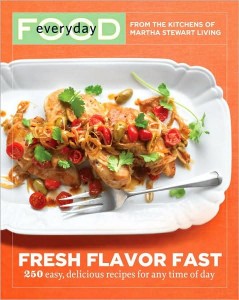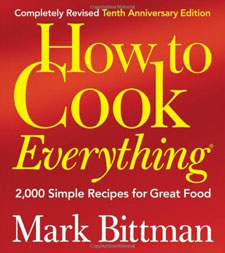 Thanks so much to everyone who participated in my giveaway, it was really fun to read everyone's comments and learn about some of your food preferences. I'll definitely be thinking about your answers when I'm looking for new recipes to share in the future!
Anyway, let's get to it, shall we? I wanted to make it as fair as possible, so I made a numbered list of each comment in the order they were posted and then I entered the number range in the random number generator and got it to pick 2 numbers.
July 2, 2009
So I'm still going at a normal pace for the BBA Challenge, but I'm behind on actually posting about it. I keep going back and forth about whether I even want to post about every single bread and that leads to more procrastination. But I think ultimately, I do want written and photographic evidence that I did in fact bake every single bread in this book, in order. I may do these combo posts for bread I have less to say about, but for instance, I have LOTS to say about the Ciabatta I did this week, so that's going to be it's own post (hopefully next week).
November 15, 2011
It's nearing the end of the year which means that I only have a few more deliveries from my CSA and I'm starting to get sad when I think about not getting that box every Wednesday. But I'll definitely be signing up for another year and, thankfully, I only have to wait about two months since they pick back up in March.
I started this blog several years ago to become a better cook and put more effort into developing healthy eating habits, but joining this CSA has really been the final kick in the pants I needed to make that happen. I've probably tried more new vegetables in just the last 6 months than in all of the last 10 years. It's been great and has helped me to finally convert my inner picky eater into someone who will try anything at least once. There's still quite a few things I don't like (mushrooms…yuck) but at least I tried them and I've even found ways to hide the stuff I don't like so it doesn't go to waste (mushrooms always go into my favorite spaghetti …
September 6, 2011
I know what you're thinking. Seriously. Because I thought it, too. Cantaloupe pie?? That sounds weird and kinda gross. But you're just going to have to trust me on this one. I would never share something gross and honestly? This recipe…it's kind of amazing.
But let's start at the beginning. You see, I got two big cantaloupes in my CSA box a few weeks ago. I knew Brandon and I wouldn't be able to eat both within a week, especially since one of them was already well past ripe when I got it. So I set out searching for cantaloupe recipes. Something, anything to use these babies up. Unfortunately, unless I wanted some kind of fruit salad, granita or sorbet (I already had watermelon sorbet in my freezer) there just isn't a whole lot out there. But I kept looking and finally this recipe for cantaloupe pie popped up. Like I said, my first reaction was that it was the weirdest pie I'd ever heard of but I looked at the recipe and the (all 4 or 5 star) reviews for it and when someone said it …
December 15, 2009
Christmas is my favorite time of year and one of the main reasons for that is all the baking I get to do. Even when I didn't cook much, I've always liked to bake and cookies are just about my favorite thing to make. Plus this time of year is the only time besides my birthday and Thanksgiving that I let myself make/eat whatever I want and I don't feel guilty about it. Diets are what January is for. (I've already signed up for Recipe Girl's Ten in '10 challenge!) So expect a bunch of sweet recipes around here for the next few weeks because I'm in the baking mood.
I'm obviously obsessed with black and white desserts, so I knew I had to make these as soon as I saw them. The original recipe isn't very christmas-y, but that was easily remedied with the addition of some peppermint extract to the chocolate cookie dough AND to the fudge frosting in the middle. Don't worry though, these cookies aren't crazy peppermint-y. The vanilla part of the cookie balances out the peppermint …
December 20, 2012
I always have grand plans every Christmas. This year I'm going to send homemade Christmas cards! This year I'm going to make peppermint bark and send it to everyone in pretty tins! This year I'm going to make cookies for Brandon's whole office! Over the years, I have actually accomplished all of these things—though rarely all in the same year—but sometimes it doesn't work out. I get too busy with work or I'm just too lazy to make all the effort.
This is definitely one of those years. This month has gone by so fast, and I can't believe we're less than a week from Christmas. I have a few (store-bought) cards and (not handmade) gifts to send but who knows when I'll get to the post office. I still have quite a few people to find gifts for! Besides all that, I also have work deadlines hanging over everything. I hate being this stressed, especially during my favorite time of the year! All I really want to be doing this week is watching Christmas movies and …
July 29, 2008
I was reading someone's blog the other day and they mentioned sweet potatoes, insinuating that the majority of people don't like them. Is this true? Because if it is, then I am making it my mission to spread the word about sweet potatoes. I love them so much I could eat them every single night. I guess when people think of sweet potatoes they mostly think of sweet potato casserole at Thanksgiving, and while I love me some yams, there is sooo much more you do with sweet potatoes.
This recipe is a new staple in my house as it combines my two favorite things into one dish and it is oh so yummy. I also love that this is a very simple, one-pot dish. I guess you could serve with it some rice or a vegetable, but chicken and sweet potatoes are always enough food to fill me up.
Now, I do understand if the idea of maple syrup on chicken makes your stomach crawl, but I assure that once the dish is cooked, you just get this wonderfully subtle maple-y flavoring to the …