January 4, 2012
Hello January, we meet again. I used to try to make resolutions, the usual ones about going on a diet, exercising more, etc. but after years of pretty much not ever following through I'm officially giving up resolutions. I know it's the New Year and that seems like a great time to "start over" but January just never works for me. The cold weather makes it hard for to get motivated to go walking (the only form of exercise I enjoy) and I crave lots of warm and hearty foods that are rarely low-calorie. And even if I do make some progress in January, February comes along and there's Valentine's Day and my birthday and I lose all my motivation.
So I'm not going to bother going on a diet this year or maybe ever again. I'm just going to keep doing what I've been working on since I started this blog: eat more real food like fruits and vegetables and a little less carb, sugar and processed crap. That's why I was really happy to get this new cookbook for Christmas, Green Market Baking Book…
September 15, 2008
I know, know, another chocolate chip cookie recipe. There are a million of them and they're always THE BEST, right? Well, no, they aren't because these are hands down the best chocolate chip cookies you will ever bake. Period. These are from the New York Times reporter who went in search of the best ways to make chocolate chip cookies and this recipe is the culmination of that. I made these for my coworkers and they were gone in seconds. Everyone loved them and said they were the best they ever had. One of my coworkers even begged me to make her a batch that she wouldn't have to share with anyone else.
November 16, 2010
In my attempt to eat less processed food during the day, I have been making a lot of muffins lately. They fit my criteria for easy food and as I mentioned in my last post, I love any kind of bread. The problem is they can get pretty unhealthy, so all the muffins I've been eating have been whole wheat, low-fat, filled with things like oats and applesauce and bananas. All of those muffins have been good, but when I was thinking about what kind of muffins I wanted to make this week, I was not in the mood for "healthy". In fact, I had some very specific cravings: I wanted something similar to my favorite gingerbread muffins. I also knew I wanted to use the cranberries that I recently bought. And finally, I was craving chocolate because, well, it was a day of the week. (What can I say, I guess I'm a stereotypical female.)
June 4, 2013
Hey there, I didn't really mean to take a whole month off from blogging but after two weeks I just decided to go with it. Sometimes you just need to take break to recharge! I wish I had the time or energy to be one of those bloggers that posts multiple times a week, but I need to accept that I am not one of those people and do what's best for me instead of feeling bad about it. Sometimes I forget that this is supposed to be fun and not something to stress about. I'm really grateful to everyone that has stuck around. I'll do my best to keep on my normal weekly schedule from now on! Anyway, just because I haven't been blogging doesn't mean I haven't been cooking. I have several recipes in the pipeline and a bunch of new ideas for things I can't wait to test out.
But for today, I wanted to post a recipe which I've made at least 4 times in the last month. I seriously can't get enough of these muffins! They're based …
April 19, 2012
If you couldn't tell from previous posts I have quite a long list of store-bought-food-I-want-to-learn-to-make-at-home. After I cleared off Spaghetti-Os, Soft Batch cookies were next on the list. They're probably my second favorite kind of store-bought cookie (because nothing is better than Oreos). I like them so that I can only ever buy the small packs that you get from gas stations because I can't trust myself around an entire package. If you're unfamiliar with these cookies, they're basically what they sound like: extremely soft and chewy chocolate chip cookies. It's sort of like eating cookie dough but without the threat of getting sick since they're baked.
I bookmarked this recipe for Soft Batch cookies a while back and finally got around to trying it out earlier this month. That's when I realized that although I love the texture of those cookies, they don't really have much flavor other than the chocolate chips. So I decided to change the recipe a bit and add one of my favorite ingredients: peanut butter! I had to do several tests (Is Cookie Recipe Tester a real job? Because I …
October 6, 2010
I am officially addicted to pumpkin. Maybe I'm just trying to make up for all the lost years of not eating it, but I've been making myself a pumpkin spice latte every morning and it's pretty much the only thing I'm interested in baking with lately. And did you hear? The canned pumpkin shortage is over, so it shouldn't be so hard to find it this year! I've already stocked up.
When I was going though my recipe archives for last week's Fall round-up post and remembered the Double Chocolate Pumpkin Cupcakes, I knew I wanted to make something else with pumpkin and chocolate and since we've already established that I love any kind of marbled dessert, I decided a marbled chocolate and pumpkin cake would be perfect.
July 9, 2009
Brandon and I started on a diet a few weeks ago. And not one those "I'm eating more fruits and vegetables" kind of things, like an actual counting calories, keeping a food log kind of thing (though of course we are eating more fruits and vegetables, too). The first week was really scary because I thought it would be impossible to come up with a week's worth of low-fat meals. But now in week 2, I'm realizing that I was very, very wrong. With the help of a couple of great cookbooks, I'm finding that it's really not difficult and it doesn't even take a lot of extra time. In fact, all the dishes I've made in the past few weeks take MUCH less time to make and both Brandon and I agree that they've been really good and filling. If someone else made these dishes for me, I wouldn't even think they were supposed to be light. They're just good recipes and they happen to be low fat as well.
Even though I'm on a diet, this isn't going to …
July 2, 2010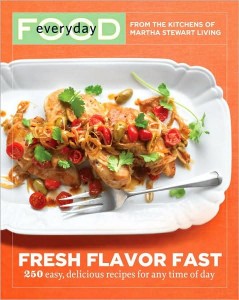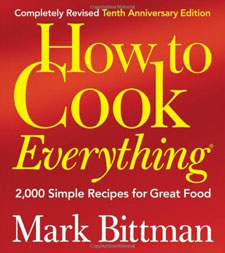 Thanks so much to everyone who participated in my giveaway, it was really fun to read everyone's comments and learn about some of your food preferences. I'll definitely be thinking about your answers when I'm looking for new recipes to share in the future!
Anyway, let's get to it, shall we? I wanted to make it as fair as possible, so I made a numbered list of each comment in the order they were posted and then I entered the number range in the random number generator and got it to pick 2 numbers.