March 14, 2012
Just like Spaghetti-os and Oatmeal Cream Pies, Pop Tarts are one of those things I loved when I was kid but have tried to stay away from as an adult. But since I had so much fun learning to make those other favorites at home, I figured it was time I finally attempted a Pop Tart. With the other recipes I was trying to make a homemade version that was close to the taste and texture of the originals. This time I wanted to make a healthier Pop Tart. But one that still, you know, tastes good. And while this recipe isn't especially low fat (by my calculations it's about the same as the store bought version), after some trial and error I feel like I came up with a satisfying compromise.
A Pop Tart is pretty much just pie crust with some type of filling, so the pastry dough is the most important part. I tried out several different "healthy" pie crust recipes first. Lesson learned: pie crust without butter SUCKS. It just does. But thanks to a tip from a reader (Thanks, Shel!), I figured out you …
October 16, 2008
Jason's Deli is one of my favorite places to eat. Brandon and I go there at least once a week just to eat their salad bar. But the real draw of this place are their mini-muffins. They are complimentary and they are DELICIOUS. In fact, they might possibly have crack in them because they are so addictive. I decided a few weeks ago that I just had to figure out how to make them at home. Four batches later, I think I've gotten as close as I can. It's hard to tell since I can't do a side-by-side taste test, but these are pretty darn close. Brandon said he thought they tasted exactly the same. I think the original muffins are a bit sweeter, but that's probably because they have high fructose corn syrup or 8 pounds of sugar or something like that, so I'm willing to sacrifice some sweetness if it will reduce the calorie count (according to my google research the original muffins are 220 calories, which is a lot for something you can eat in one bite).
August 26, 2009
This is a fun one! I recently got a new Cooking Light Cookbook
so I've been trying out lots of different stuff in it. I was looking for something meatless because I decided we should have at least one day a week without meat, as it would be good for our diet as well as our bank account. This just looked like a fun and interesting way to lighten up lasagna and it didn't disappoint one bit. There was so much good stuff going on, that I didn't care one bit that there was no meat in it.
The dish is fairly easy to make and doesn't take too long to prepare. You prepare the three different components separately (the noodles, the cheese filling and the sauce) and then you combine them. I was weary about the sauce since I'm still in the process of accepting peppers into my life after years and years of shunning them for no good reason (ahh, the logic of a picky eater), but in the end …
May 5, 2011
Most of the time I don't have the forethought to plan recipes related to holidays that aren't Thanksgiving or Christmas, but I happened to make this for dinner a few days ago and I knew it would be perfect to post on Cinco de Mayo. And in fact, this dish is sort of a celebration for me because it signifies that I've finally graduated from the realm of the picky eaters! Chile peppers were my last big food phobia and I'm very happy to say this recipe has put all my fears to rest. And, even crazier, as I was shoveling a stuffed poblano into my mouth my main thought was that I wanted it to be spicier. Five years ago, I wouldn't even touch bell peppers, so eating a dish with not one, but two kinds of chile peppers in it would have been crazy talk.
This recipe is like a healthier version of chile rellenos. It uses poblano chiles that don't need to be charred or peeled or anything fussy like that. They're hollowed out and stuffed with a mixture of black beans and cheese and then …
March 24, 2010
It's been a while since I posted a dessert here, mainly because I've been trying to stay away from things like that, but also because I haven't found anything that interested me. But since it's the first week of Spring, I decided I wanted to make a dessert that was light and fruity, nothing chocolate or heavy (which is my usual preference for desserts). So when I was flipping though my beloved Cooking Light cookbook, this recipe jumped right out at me.
But I have a confession: I haven't made many layer cakes before. Most of the ones I've tried have been unmitigated disasters with uneven and/or rounded layers and frosting catastrophes aplenty. So I was bracing myself for another un-perfect cake, but it turns out I didn't need to worry. This cake should be called "Baby's First Layer Cake". Seriously, it's really easy to make and I didn't have any of the problems I normally have. For one, the tops didn't puff up and get rounded like many cakes I've baked (I know I could slice them off, but let's just say I'm not too …
March 2, 2011
I generally put a lot of effort into making dinner. I comb through my cookbooks and bookmarks to come up with a meal plan every week and I try to make dinner most nights so that we won't go out to eat instead. Brandon is a good sous chef and helps me prep everything, but sometimes I'm just not in the mood to put in all the effort, so over the past couple of years I have gathered a bunch of go-to recipes just for this occasion. I keep the ingredients in stock so that if I'm tired or I forgot to defrost the meat for my planned recipe or whatever else goes wrong, I can pull them out and have dinner within an hour. This is one such meal and probably the one I default to the most. I realized I had never blogged about it, which felt weird since we eat it so much. But I think it's because these chicken tenders are so good that I've never wanted to bother with photographing them when I could be eating them …
November 18, 2011
Hey look, it's more apple recipes! Have you had enough yet? I promise to cool it with the apples after this, but I just had to share these easy and delicious recipes since apple season is almost over. Thankfully apples are available year round, but they don't seem to taste quite as good as they do in the fall.
The great thing about this is that it's two recipes in one. Start with 5 pounds of apples and you can make both applesauce and apple butter in the span of about 2 hours (less than 30 minutes of which is actual hands on time). I honestly couldn't believe how simple it was.
I always figured making homemade applesauce was easy, but my laziness won out in the end. After trying this recipe, I feel really dumb because this applesauce literally takes 30 minutes to make. 30 minutes! And most of that time is simmering on the stove, so in reality it only takes about 10 minutes of actual work. That is pretty much the definition of a lazy-proof recipe. I usually spend $3-4 a pop for those little cups of applesauce …
July 2, 2010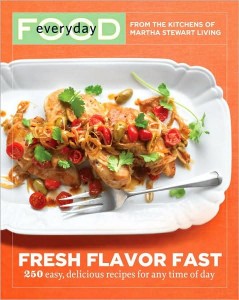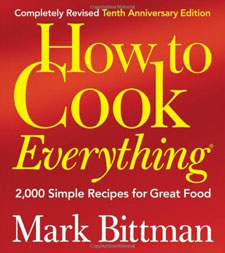 Thanks so much to everyone who participated in my giveaway, it was really fun to read everyone's comments and learn about some of your food preferences. I'll definitely be thinking about your answers when I'm looking for new recipes to share in the future!
Anyway, let's get to it, shall we? I wanted to make it as fair as possible, so I made a numbered list of each comment in the order they were posted and then I entered the number range in the random number generator and got it to pick 2 numbers.