Back to the Cutting Board
Pineapple Stuff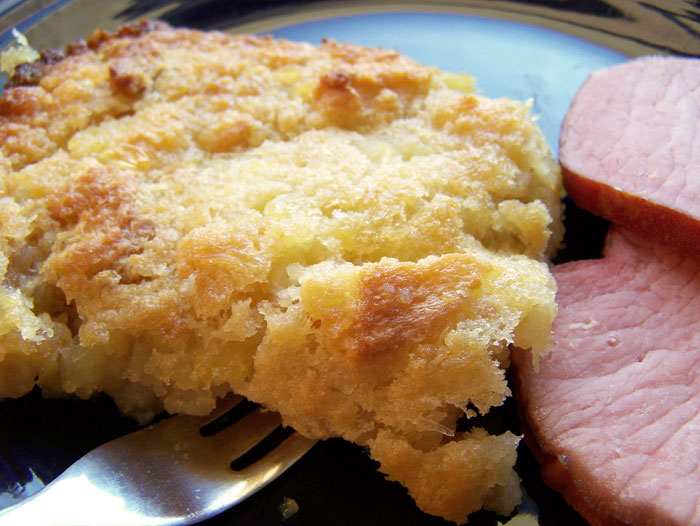 Ingredients
2 cups sugar
1 cup unsalted butter, softened
1 (20 oz.) can crushed pineapple, undrained
3 eggs, beaten
4 cups finely torn, and packed down, white sandwich bread*
2 to 3 tbsp. milk
Process
Preheat oven to 350 degrees (F). Butter or spray a 13×9 casserole dish.

In the bowl of a mixer, cream together butter and sugar until very light and fluffy.

Add crushed pineapple and mix on low just until incorporated.

Fold in the beaten eggs.

Fold in bread and stir with a wooden spoon until moistened and well incorporated.

Pour into prepared dish. Spread milk over the top to moisten. Bake for about 1 hour, until the edges start to get crispy and the top is lightly browned. Let sit for 5-10 minutes before serving.